News bulletin 2 February
on 2 February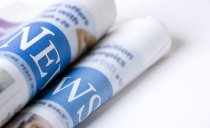 Welcome to the College of Nurses Aotearoa News Update.
No. 579, Wednesday 2 February 2022

Weekly news round-up of nursing and health information in New Zealand and internationally
New Zealand news
Covid-19: Omicron likely to trigger 'national emergency' - nurses union | Stuff.co.nz
NZNO was calling for Government-funded nursing recruitment drives, free nursing study, prioritised MIQ spots specifically for nurses and healthcare ...
We need more staff - The Gisborne Herald
HAUORA Tairāwhiti has funding to recruit more nurses but long-term ... New Zealand Nurses Organisation (NZNO) and the Ministry of Health.
Covid-19 and an epidemic of burnout: Employers have obligations to staff at risk of stress | Stuff.co.nz
NZ Nurses Organisation's Sarah Barker says staff shortages, amid Covid-19, could put patients at risk. (First published in December 2021).
Immigration Failure Forcing Nurses To Leave NZ | Scoop News
"Nurses – some of whom are New Zealand residents - are being forced to move overseas for an extended period of time in order to apply for a visa ...
COVID-19: Nurses leaving New Zealand amid Omicron outbreak to try get spousal visas | Newshub
As our health system prepares for an Omicron outbreak, some migrant healthcare workers are reluctantly packing up and leaving New Zealand.
Hawke's Bay DHB welcomes 40 graduate nurses, but is it enough to cope in a Covid outbreak?
NZ Herald
New Zealand Nurses' Union Kaiwhakahaere Kerri Nuku says the 40 won't be enough to replace the experience Hawke's Bay DHB has lost from its workforce ...
(Subscription required to access in full)
Covid-19: Consequences hit nurse who threated medical professionals over vaccine | RNZ News
A Dunedin nurse who posted online threats against medical professionals involved in the Covid-19 vaccine rollout cannot ... New Zealand Covid-19.
International news
Making internationally trained nurses work as PSWs is 'exploitative,' RNAO tells province | CBC News
The Registered Nurses' Association of Ontario is blasting a move by the province to invite internationally educated nurses to do the work of ...
Opinion: Our nursing workforce will keep crumbling if changes aren't made - CNN
Ask any nurse in the United States -- there are more than 4 million of us -- "How are you doing?" and the answer will be the same: "Nurses are not ...
Australian College of Nursing calls for urgent tax-free COVID payment to NSW nurses | Mirage News
In line with today's call from the Perrottet Government requesting JobSaver-style support from the Commonwealth, the Australian College of ...
Nurses in demand as hospitals try to attract, retain staff
SINGAPORE - Nurses are in great demand, but many, particularly those from overseas, have called it quits. Homesick, anxious and plain exhausted, they are choosing to be with their families over building a career here, say hospital colleagues.
Aged care / Aging population
Dementia care beds already at capacity as patient numbers due to double by 2050
Alzheimers New Zealand warns of a looming crisis as the country begins to run out of dementia care beds for the growing number of elderly people needing specialist care.
Third Age Health partners with Celo to support clinical workforce | Voxy.co.nz
Third Age Health Medical Director Dr Peter Zink said, "Patient safety in aged residential care is super important and with a widespread Omicron ...
South Wairarapa faces losing 60 per cent of resthome beds over three years | Stuff.co.nz
Six hundred foreign nurses have been drafted into NZ aged care over the past two years, Immigration figures show. (Video first published in 2018).
Ministry of Social Development announces new fund to help prevent elder abuse in NZ
As many as 10 per cent of older people in New Zealand experience some kind of elder abuse, says Diane Turner, the Office for Seniors director at the Ministry of Social Development.
Cancer issues
Counties Manukau DHB seeks to boost cancer screening after Covid-19 causes drop-off
After undergoing a life-saving operation for bowel cancer, Ben Cullen is happy to be spending time with his family.
Covid-19
Covid-19: Omicron likely to trigger 'national emergency' - nurses union | Stuff.co.nz
The nurses union says it is worried New Zealand's health system – "already in critical condition" – could be "completely overwhelmed" by Omicron.
OECD Report Card Backs NZ's Pandemic Response | Scoop News
The OECD's 2022 Economic Survey for New Zealand has recognised the Government's response to the Covid-19 pandemic, noting that the country has one
75% of COVID ICU survivors have physical symptoms 1 year on
One year after 246 COVID-19 survivors were treated in 1 of 11 intensive care units (ICUs) in the Netherlands, nearly 75% reported lingering physical symptoms, more than 26% said they had mental symptoms, and upwards of 16% still had cognitive symptoms, according to a study yesterday in JAMA
Covid-19: Rapid tests shaping up as early pressure point in Government's Omicron response
The unions for nurses doctors and medical students all warned that a sharp rise ... Covid-19 NZ: Some essential workers will be able to get out of ...
Maori and Pasifika hardest hit by Delta; what will we do differently with Omicron?
Health inequities are not new and have sadly played out again throughout the COVID-19 pandemic.
Analysis of New Zealand's earlier COVID-19 outbreaks showed clear and predictable inequities, such as Māori being 2.5 times more likely to require hospitalisations for COVID-19 infection compared to non-Māori and non-Pacific people [1].
DHBs
New State Of The Art Healthcare Facility Announced For Manawatū
A new Manawatū owned and operated world-class healthcare facility has been announced by a group of senior doctors, who are focused on improving access to quality healthcare for people living in their region.
Dunedin ED head says department needs support
The head of Dunedin Hospital's emergency department has been lobbying for an extra doctor since July last year, while the former clinical director says it's a modest request given the hours doctors are working.
Mental health
Covid-19 vaccination rollout: People with mental illness and addictions could be missed
The Mental Health and Wellbeing Commission chairperson fears people with mental illness and addictions are being left behind in the Covid-19 vaccine rollout.
Pasifika health
Pacific health provider notices Covid-19 fatigue within community
South Seas Healthcare Trust chief executive Lemalu Silao Vaisola says people are tired of Covid-19 rather than complacent after two years of the pandemic. Read more
Rural health
Omicron outbreak may leave rural hospitals precarious staffing levels
Rural communities could be left without local medical services for a time when Omicron hits.
Reports and Journals online
Issue 95
In our first issue for 2022, we report large-scale evidence that group A streptococcus skin infections increase the risk of acute rheumatic fever, particularly in Māori and Pacific individuals, and that antibiotic dispensing does not reduce this risk.
Developing international benchmarks of patient safety culture in hospital care
Findings of the OECD patient safety culture pilot data collection and considerations for future work
Improving patient safety culture (PSC) is a significant priority for OECD countries as they work to improve healthcare quality and safety—a goal that has increased in importance as countries have faced new safety concerns connected to the COVID-19 pandemic. Findings from benchmarking work in PSC show that there is significant room for improvement. Across included survey findings from OECD countries, less than half (46% ) of surveyed health workers believe that important patient care information is transferred across hospital units and during shift changes. Just two-in-five surveyed health workers in OECD countries believe the staffing levels at their workplace are appropriate for ensuring patient safety (40%) or that mistakes and event reports would not held against them (41%). International benchmarking is a feasible and useful addition to exiting measurement initiatives on safety culture and may help accelerate necessary improvements in patient safety outcomes.
Articles of interest
Community healthcare workers' experiences during and after COVID-19 lockdown: A qualitative study from Aotearoa New Zealand.
Holroyd, E., Long, N. J., Appleton, N. S., Davies, S. G., Deckert, A., Fehoko, E., Laws, M., Martin-Anatias, N., Simpson, N., Sterling, R., Trnka, S., & Tunufa'i, L. (2022).
Health & Social Care in the Community, 00, 1– 11. https://doi.org/10.1111/hsc.13720
Shortly after the COVID-19 pandemic reached Aotearoa New Zealand, stringent lockdown measures lasting 7 weeks were introduced to manage community spread of the virus. This paper reports the findings of a qualitative study examining how lockdown measures impacted upon the lives of nurses, midwives and personal care assistants caring for community-based patients during this time. The study involved nationwide surveys and in-depth interviews with 15 registered nurses employed in community settings, two community midwives and five personal care assistants. During the lockdown, nurses, midwives and personal care assistants working in the community showed considerable courage in answering their 'call to duty' by taking on heightened care responsibilities and going 'the extra mile' to help others. They faced significant risks to personal and professional relationships when they were required to take on additional and complex responsibilities for community-based patients. Despite the hypervigilant monitoring of their personal protective equipment (PPE), the need to safeguard family and community members generated considerable stress and anxiety. Many also faced personal isolation and loneliness as a result of lockdown restrictions. Moreover, the negative impacts of experiences during lockdown often continued to be felt once restrictions had been lifted, inflecting life during periods in which community transmission of COVID-19 was not occurring. This article makes five core service delivery and policy recommendations for supporting community-based nurses, midwives and personal care assistants in respiratory disease pandemics: acknowledging the crucial role played by community-based carers and the associated stress and anxiety they endured by championing respect and compassion; demystifying the 'heroism' or 'self-sacrifice' projected onto care workers; the timely provision of adequate protective equipment; improving remuneration, with adequate provision for time off; and regular counselling, peer support groups and education on work-life balance delivered by support workers in recognition of stressors arising from these complex and isolated working conditions. Read more
The above information has been collated for the College of Nurses Aotearoa (NZ) Inc by Linda Stopforth, SNIPS and is provided on a weekly basis. It is current as of 1 February
If you have any feedback about content - what parts are most useful or what you would like added - please email admin@nurse.org.nz
For more up to date news and information follow SNIPS at:
Facebook: Snips Info
Twitter: @SnipsInfo