News bulletin 9 February
on 9 February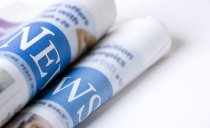 Welcome to the College of Nurses Aotearoa News Update.
No. 580, Wednesday 9 February 2022

Weekly news round-up of nursing and health information in New Zealand and internationally
New Zealand news
Scholarship addresses need for more Māori in healthcare | Stuff.co.nz
Māori nurse educator Bonnie Matehaere, Ngāti Raukawa, said Māori health had always been her passion. She considered nursing a way to be able to work ...
New Zealand competing with other countries to recruit ICU nurses - National | RNZ News
Health workers take part in ICU training for Covid-19 at Hutt Hospital. Qualified intensive care nurses can't be created quickly, a nursing manager ...
Whanau Awhina Plunket pays tribute to retiring chief nurse Jane O'Malley | Voxy.co.nz
Whanau Awhina Plunket is paying tribute to outgoing chief nurse Jane O'Malley and says her nursing leadership has been nationally significant to ...
International news
Activist raises concerns about loss of nurses in Fiji | RNZ News
A Fijian human rights activist is demanding answers from the authorities after reports that hundreds of nurses in the country are resigning.
How nurses can help reduce health misinformation
On July 15, 2021, the U.S. Surgeon General issued an urgent plea for all Americans to take part in slowing a serious threat to public health. He wasn't talking about the COVID-19 pandemic, but rather the harmful effects on personal and public health caused by the infodemic—the creation and spread of an excessive amount of unreliable and false health information.
How nursing schools can forward nurse-led innovation
In order for nurses to lead in health and health care innovation, schools of nursing and nursing programs must think strategically about the knowledge and skills the next generation of nurses will need and then support those innovation needs at all levels of research, education, and practice. Read more
How to alleviate the shortage of critical care nurses
The spread of the Omicron variant and the COVID-19 pandemic overall have contributed dramatically to the shortage of nurses in the nation's hospitals. State and federal government must step up their efforts to ensure there are enough nurses in hospitals to supply quality health care and avoid poor patient outcomes, including funding postgraduate study to better equip nurses for crisis health care.
Aged care / Aging population
'End of an era': Stratford rest home to close after selling for 'excess of' $1.9 million
"We can't find enough registered nurses and staff to keep it going," McDonald said. "It hasn't been an easy decision, but it was the right decision."
Southern aged residential care facilities are turning away potential residents as a critical lack of nursing staff continues to hit the sector hard.
Cancer issues
Breast cancer outcomes worse for Māori, Pacific women, new study finds
The chances of women dying from breast cancer have halved since 2003, but Māori and Pacific women still face higher risk, particularly within 10 years of getting the disease.
Covid-19
Critically understaffed and with Omicron looming, why isn't NZ employing more of its foreign-trained doctors?
New Zealand's critical shortage of specialist nurses made headlines again this week, but it's not the country's only pressing medical need.
Covid-19: Community isolation scheme needs to be overhauled - study | RNZ News
New Zealand needs to overhaul its Covid-19 community isolation scheme and better fund GPs and primary healthcare workers on the front line, a new paper says.
Awarua Whānau creates 20 new healthcare jobs | Stuff.co.nz
An iwi health provider has created 20 new jobs vaccinating and swabbing as part of the Covid-19 health response, with numerous new recruits keen to carry on in healthcare after the pandemic ends.
Covid-19: Most of New Zealand's Omicron cases are in young people
Children, teenagers and young adults currently account for most of the country's community Omicron Covid-19 cases, as rates are increasing among Asian peoples.
Covid-19: New modelling expects Omicron to peak at 10,000 daily cases
New Covid-19 modelling suggests at the peak of the Omicron outbreak, New Zealand will see 10,000 daily cases.
NZ study on Covid-19 impacts launched
People who have had Covid-19 are being asked about the support they received, and ongoing effects of the virus, in a survey that will be used to advise health officials.
DHBs
Services being reviewed in effort to ease pressure on Ashburton Hospital | RNZ News
Staffing shortages are already putting the pressure on at Ashburton Hospital while the threat of an Omicron outbreak in the region looms large.
Health research
Otago researchers 'help debunk harmful misconception about Autism'
University of Otago researchers are helping to breakdown stigma and discrimination faced by Autistic people - debunking historical and harmful misinformation.
Research Fellow from the Department of Women's and Children's Health, Nick Bowden, led the study which compared the rates of criminal justice system interactions among young adults with and without Autism in Aotearoa and explored whether offence types differ between these groups.
Mental health
'That mixture should not happen': Ombudsman issues scathing report on psychiatric ward | Stuff.co.nz
The environment was described by a staff member as a "disgrace", and Boshier believed staff and patient safety was compromised. "I had never ...
Primary health care
Audit Supports Move Towards Primary Health Providers Leading COVID-19 Community Management
An audit of the management of COVID-19 cases at the Papakura Marae Health Centre during late 2021, co-authored by Professor Matire Harwood and research colleagues at the Medical Research Institute of New Zealand, has today been published in the New Zealand Medical Journal.
Tobacco, Drugs and alcohol
Ngā Kete to launch home detox programme in Invercargill
Ngā Kete Mātauranga Pounamu Charitable Trust will be launching Invercargill's only community withdrawal service at the end of the month.
Reports and Journals online
Welcome to Issue 185 of GP Research Review.
Several studies in this issue investigate the effects of COVID-19 or vaccination against this virus. In a UK study we discover that concomitant vaccination with ChAdOx1 or BNT162b2 COVID-19 vaccines plus an age-appropriate influenza vaccine raises no safety concerns and preserves antibody responses to both vaccines. Read more
Infection Prevention & Control
Research Review
Issue 15
In this issue we feature an assessment of hospital MRSA transmission during non-outbreak conditions, and a discussion of recently released MRSA guidelines. Read more
Articles of interest
Airborne transmission of SARS-CoV-2 Delta variant within tightly monitored isolation facility, New Zealand (Aotearoa).
Fox-Lewis A, Williamson F, Harrower J, Ren X, Sonder GJB, McNeill A, et al.
Emerg Infect Dis. 2022 Mar [date cited]. https://doi.org/10.3201/eid2803.212318
In New Zealand, international arrivals are quarantined and undergo severe acute respiratory syndrome coronavirus 2 screening; those who test positive are transferred to a managed isolation facility (MIF). Solo traveler A and person E from a 5-person travel group (BCDEF) tested positive. After transfer to the MIF, person A and group BCDEF occupied rooms >2 meters apart across a corridor. Persons B, C, and D subsequently tested positive; viral sequences matched A and were distinct from E. The MIF was the only shared location of persons A and B, C, and D, and they had no direct contact. Security camera footage revealed 4 brief episodes of simultaneous door opening during person A's infectious period. This public health investigation demonstrates transmission from A to B, C, and D while in the MIF, with airborne transmission the most plausible explanation. These findings are of global importance for coronavirus disease public health interventions and infection control practices.
The article below is not freely available but may be accessed through databases and libraries to which readers have access. Alternatively SnIPS can provide it on a cost recoverable basis
Psychological peer support for staff: implementing the Trauma Risk Management model in a hospital setting.
Flaherty M, O'Neil VE (2021)
Nursing Management. doi: 10.7748/nm.2021.e1977
One of the many consequences of the coronavirus disease 2019 (COVID-19) pandemic is that the psychological well-being of nurses and other healthcare staff has received greater attention. The Supporting Our Staff (SOS) service, set up in 2017 at Northampton General Hospital NHS Trust, provides psychological peer support to staff using the Trauma Risk Management (TRiM) model. TRiM is a psychological risk assessment and peer support model designed to mitigate the risks associated with exposure to traumatic events. It was initially developed and used in the UK armed forces but has started to be used in healthcare organisations.
This article describes the development and expansion of the SOS service, the implementation of the TRiM model by the SOS team, and the significant part the service has played in the trust's response to the increased psychological support needs of its staff during the COVID-19 pandemic.
The above information has been collated for the College of Nurses Aotearoa (NZ) Inc by Linda Stopforth, SNIPS and is provided on a weekly basis. It is current as of 8 February
If you have any feedback about content - what parts are most useful or what you would like added - please email admin@nurse.org.nz
For more up to date news and information follow SNIPS at:
Facebook: Snips Info
Twitter: @SnipsInfo