News bulletin 3 March 2012
on 3 March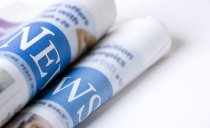 Welcome to the College of Nurses – News Update.
No. 95 –  3 March 2012

From NZ media this week 

Vulnerable children need nurses
A full-time, government-funded nurse in every early childhood centre and every school in the country is a central proposal in the New Zealand Nurses' Organisation's (NZNO) submission on the Government's Green Paper on Vulnerable Children.
http://www.voxy.co.nz/health/vulnerable-children-need-nurses/5/116036 

Call for full-time nurses in schools
The nurses union is calling for a full time, Government-funded nurse in every early childhood centre and school to help identify child abuse cases.
http://tvnz.co.nz/national-news/call-full-time-nurses-in-schools-4746677 

Plunket extends pilot scheme
Extra government funding put into Well Child services has enabled the successful Plunket extended well child service for young parents pilot programme to continue.
http://www.hawkesbaytoday.co.nz/news/plunket-extends-pilot-scheme/1287462/ 

Rest home staff on strike
Up to 1500 rest home staff across the country go on strike today for higher wages and better working conditions. Breakfast hears from David Wait of the NZ Nurses Organisation and Aged Care Association CEO Martin Taylor.
http://tvnz.co.nz/breakfast-news/rest-home-staff-strike-video-4749165 

Patient who committed suicide on hospital leave let down
Health board criticised after a man on leave from a psychiatric unit killed himself
http://www.stuff.co.nz/national/health/6505957/Patient-who-committed-suicide-on-hospital-leave-let-down 

Hutt suicide victim's mum speaks out
Pam Whittington, whose son Kirk, 36, died in June 2008, says the Hutt Valley District Health Board tried to "cover up" the circumstances of her son's death while he was on home leave from a Lower Hutt mental health unit.
http://www.stuff.co.nz/national/health/6509721/Hutt-suicide-victims-mum-speaks-out 

Cholesterol drugs may get warning labels
Cholesterol-lowering medication may get new labels warning they could increase the risk of diabetes and dementia.
http://www.stuff.co.nz/national/health/6509752/Cholesterol-drugs-may-get-warning-labels 

$6m in pay for DHB's top 20 staff
As Waikato District Health Board staff sweat over their futures, it has been revealed that the DHB's top 20 earners between them account for more than $6.2 million in salaries.
http://www.stuff.co.nz/waikato-times/news/6503122/6m-in-pay-for-DHBs-top-20-staff 

More patients getting key health services
Media release from Ministry of Health Tony Ryall. The latest quarterly results for the six National Health Targets show record improvements.Ministry of Health Tony RyallTuesday 28 February 2012, 9:58AM Media release from Ministry of Health Tony RyallThe latest quarterly results for the six National Health Targets show record improvements.
http://www.nzdoctor.co.nz/un-doctored/2012/february-2012/28/more-patients-getting-key-health-services.aspx 

Nurses accept 4.5% pay rise
Nurses have ratified a 4.5% pay rise staggered over two years, the New Zealand Nurses Organisation announced yesterday.
http://www.odt.co.nz/news/national/199929/nurses-accept-45-pay-rise
Single South Island health board mooted

A single South Island health board would rid the health system of "nonsense parochialism", the head of a new neurosurgical service says.

http://www.stuff.co.nz/the-press/news/6517279/Single-South-Island-health-board-mooted
International media

 

Nurse practitioners launch family practice clinic
Dana Hanson, APRN, and Karen Trees, DNP, founded and opened Phoenix HealthCare Clinic, 11960 Quivira Road in Overland Park, Kan. on Nov.1, 2011. The two met as emergency department nurses. They said they heard the same thing over and over from patients in the emergency room.

http://bit.ly/zr3Snb
Nursing Job Security Influenced By Type Of Elder Care Facility Ownership

According to a study in the March issue of Advances in Nursing Science, the type of facility ownership can affect job insecurity and stability for nurses working in elder care facilities. Fair management and positive leadership can alleviate job insecurities amongst care staff for the elderly, and potentially improve the level of care elderly residents receive.

http://www.medicalnewstoday.com/articles/242197.php
In Undergraduate Nursing Education, Shifting The Clinical Teaching Paradigm

To address the faculty shortage problem, schools of nursing are reexamining how they provide clinical education to undergraduate students to find ways to use faculty resources more efficiently so they can maintain student enrollment and meet the future need for nurses.

http://www.medicalnewstoday.com/releases/242069.php
Elderly care should be better regulated, says nursing leader (UK)

Unskilled health care assistants are caring for the elderly in a system that has failed to adjust to ageing patients, according to the chief executive of the Royal College of Nursing.

http://tgr.ph/yI45I2
A new trend for the aging

Geriatric EDs practice their own brand of preventive care
Ramazan Bahar, RN-BC, MSW, LSW, was treating a 75-year-old woman who came to the emergency room because her nose would not stop bleeding. The bleeding stopped in the ED, and she was discharged with instructions to skip her next dose of Coumadin and then restart with a lower dose. Luckily the woman had walked into a hospital that recently had opened a new geriatric ED. Part of the protocol for all patients 65 and older is to make a follow-up phone call within 72 hours.

http://news.nurse.com/article/20120220/ED01/120222001
NMC and other regulators face legal overhaul (registration required to access this item in full)

Provisional plans have been drawn up that would give the Nursing and Midwifery Council and other professional regulators increased flexibility to use their powers while also making them more accountable.

http://www.nursingtimes.net/5042146.article?referrer=e1
Remote 'eye in the sky' keeping tabs on VA hospital patients
McQuillan, 30, is one of a team of doctors and nurses helping to transform the way the VA cares for patients in its intensive care units by tracking them remotely from a new Tele-ICU center in the Minneapolis hospital

http://www.startribune.com/lifestyle/wellness/140512933.html
Northern Westchester Hospital Helps Patients 'Care' About Nutrition

MOUNT KISCO, N.Y. — When patients enter the care of the Northern Westchester Hospital, thoughts might wander away from basic necessities and focus on the task at hand—getting better. But the hospital has now taken a more holistic approach towards improving the patient, as it has implemented the "Food is Care" program, insisting that a meal is more than what you think of only when you're hungry.
http://www.thedailybedford.com/news/hospital-helps-patients-care-about-nutrition
Chief nurses call for E4E framework support

(You will need to register to access this item.

 

Registration is free – follow the instructions on the link below)

Nurses and midwives across England are being urged to publicly support Energise for Excellence (E4E), a framework that aims to ensure the delivery of high quality, safe and effective care.

ttp://www.nursingtimes.net/5042034.article?referrer=e26
Public health
Hepatitis outbreak hits Auckland schools

Auckland is facing a hepatitis A outbreak with 19 cases confirmed, including some schoolchildren.

http://www.stuff.co.nz/national/health/6514033/Hepatitis-outbreak-hits-Auckland-schools
Work and management
The Impact of Workplace Incivility on the Work Environment, Manager Skill, and Productivity

Journal of Nursing Administration:
July/August 2011 - Volume 41 - Issue 7/8 - ppg S17-S23

http://bit.ly/Af31Sx
Health and wellness
Plan Your Way to Less Stress, More Happiness

A recent survey by psychologist and self-help author Robert Epstein found that 25% of our happiness hinges on how well we're able to manage stress. The next logical question is, of course, how best can we reduce our stress?

Read more:
http://ti.me/wNVkaQ
Newsletters
Alcohol action newsletter

The  Alcohol  Action New Zealand  Newsletter  for February  2012 contains lots of important information for DANA  members in New Zealand. Follow this 

link

 to read full  articles about:

2012 and the Alcohol Reform Bill

The Green Paper for Vulnerable Children

Babies, children and alcohol" conference, March 22, 2012
 
Local Alcohol Plans

The Trans Pacific Partnership Agreement

http://www.danaonline.org/wp-content/uploads/2012/02/link1.pdf
 



Articles of interest

 
Complexity and Change in Nurse Workflows

Journal of Nursing Administration:
February 2012 - Volume 42 - Issue 2 - p 78–82
As systems evolve over time, their natural tendency is to become increasingly more complex. Studies in the field of complex systems have generated new perspectives on management in social organizations such as hospitals. Much of this research appears as a natural extension of the cross-disciplinary field of systems theory. This is the 20th in a series of articles applying complex systems science to the traditional management concepts of planning, organizing, directing, coordinating, and controlling. In this article, the authors discuss how nurse workflow is characteristic of complex adaptive systems and the need for caution when selecting a performance improvement method.

http://bit.ly/wrX97M

Family Presence on Rounds: A Systematic Review of Literature
Dimensions of Critical Care Nursing, February 2012
Much has been written about family presence, especially with regard to visitation and emergency care and resuscitation efforts, however little has been studied about including family members in medical or interdisciplinary rounds. Discover what the research says about family presence on medical rounds.

http://bit.ly/xJeOW0

Evaluation and management of pediatric and adolescent depression
Nurse Practitioner:
13 March 2012 - Volume 37 - Issue 3 - p 22–30
Abstract: Youth who have mental health issues are more likely than their peers to seek primary care services. The primary care setting is an appropriate venue for screening and identifying pediatric depression. Additionally, nurse practitioners can provide initial management or referral to psychiatric mental health professionals for evidence-based treatments.
http://bit.ly/zr5UV7

Helping patients with chronic conditions overcome barriers to self-care
Nurse Practitioner:
13 March 2012 - Volume 37 - Issue 3 - p 32–38
Abstract: This article provides an overview of barriers to self-care, patients' perceptions and understanding of their chronic illness, interviewing techniques, and approaches nurse practitioners can use to reduce or eliminate barriers to self-care in adults with chronic conditions.

http://bit.ly/z0Atzq
 

 



From the Ministry of Health

 
A Focus on Pacific Nutrition

Findings from the 2008/09 New Zealand Adult Nutrition Survey

http://www.health.govt.nz/publication/focus-pacific-nutrition
A Focus on Māori Nutrition
Findings from the 2008/09 New Zealand Adult Nutrition Survey

http://www.health.govt.nz/publication/focus-maori-nutrition
Bowel cancer: Information for people at increased risk of bowel cancer

Bowel cancer is the second most common cancer in both men and women in New Zealand.

http://bit.ly/z6RS5t
Guidance on Surveillance for People at Increased Risk of Colorectal Cancer

This guideline provides evidence-based surveillance recommendations for people at increased risk of colorectal cancer.

http://bit.ly/Agui1z
New publications and reports online


Essential practice for infection prevention and control (PDF 669.4 KB)
The prevention and management of infection is the responsibility of all staff working in health and social care, and is an integral element of patient safety programmes. Health and social care settings can provide a challenging environment in which to manage risks associated with the transfer of micro-organisms from patient to patient or between the environment, equipment, staff and patients. Understanding how infections occur and how different micro-organisms act and spread is crucial to preventing infections. This publication provides important information and guidance on the essential principles of infection prevention and control and highlights why other issues, such as hydration and nutrition, should be viewed as an essential complementary component of nursing practice. It provides an overview of the core elements and rationale for infection practice and associated activities and is applicable to all nurses, midwives and health care assistants, regardless of their practice setting

http://www.rcn.org.uk/__data/assets/pdf_file/0008/427832/004166.pdf
Māori and dementia: Māori health professionals' perceptions of dementia, support offered and suggested improvements
(Townsend, 2011). Findings suggest many Māori perceive dementia both from a traditional cultural perspective, associated with spirituality as well as a holistic understanding of wellness. It was considered important that mental health services are culturally appropriate, show respect for Māori values; are coordinated and sensitive; encourage and continue the development of a Māori mental health workforce; and further develop kaupapa Māori services for Māori elders.

http://bit.ly/zngnyZ


Youth'07: The Health and Wellbeing of Secondary School Students in New Zealand. Young People and Alcohol.

Ameratunga, S., Waayer, D., Robinson, E., Clark, T.C., Crengle, S., Denny, S., Sheridan, J. & Teevale, T. (2011)
Auckland, New Zealand: The University of Auckland, Adolescent Health Research Group.
 
The report can be viewed/downloaded at:
http://bit.ly/AxVZmf
Gerontology Nurse Specialist in Primary Care

In September 2010, HWNZ, together with Waitemata PHO, the University of Auckland, and Waitemata DHB, established the Gerontology Nurse Specialist (GNS) in Primary Care demonstration, a nurse-led initiative with a preventative and early intervention focus.

http://healthworkforce.govt.nz/sites/all/files/Final%20evaluation%20report.pdf


iabetes Nurse Specialist Prescribing

In 2011, Health Workforce New Zealand (HWNZ), in collaboration with the Ministry of Health's Nursing Team, and the New Zealand Society for the Study of Diabetes (NZSSD) established the diabetes nurse specialist prescribing project to demonstrate the effectiveness and safety of diabetes nurse prescribing.
Evaluation Report -
'Evaluation of the Diabetes Nurse Specialist Prescribing Project' (PDF, 1.8MB)
http://bit.ly/xORutJ
The above information has been collated for the College of Nurses Aotearoa (NZ) Inc by Linda Stopforth, SNIPS and is provided on a weekly basis.

 

It is current as at

 

Saturday 3 March 2012
If you have any feedback about content - what parts are most useful or what you would like added - please email
admin@nurse.org.nz
Facebook:
Snips Info
 
T
witter:

@SnipsInfo