News bulletin 23 February
on 23 February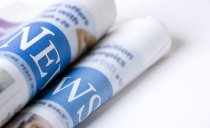 Welcome to the College of Nurses Aotearoa News Update.
No. 581, Wednesday 23 February 2022

Weekly news round-up of nursing and health information in New Zealand and internationally
New Zealand news
Serious under-staffing of nurses across the country's hospitals, Government review finds
Health Minister Andrew Little has blamed the previous National government as a new report highlights serious and ongoing under-staffing of nurses across hospitals.
Staffing crisis: Survey finds 2 in 5 frontline nurses asked to take extra shifts weekly | Newshub
Health organisations have urged the Government to declare a health workforce emergency and take urgent action as New Zealand braces for a major ...
Hospitals consistently understaffed, nurses overworked - report | RNZ News
A major independent report has found nurses are overworked and ... and making it easier for foreign-trained nurses to settle in New Zealand.
Safe-nursing Report Shows Why Health System Needs Fixing | Scoop News
Safe-nursing Report Shows Why Health System Needs Fixing. Thursday, 17 February 2022, 3:03 pm. Press Release: New Zealand Government ...
Serious under-staffing of nurses across the country's hospitals, Government review finds | Stuff.co.nz
The closure of NZ's borders has exacerbated the problem as Aotearoa "has not been producing enough nurses".
Auckland Hospital nurses working extra to provide safe level of care
An Auckland Hospital nurse says his colleagues are working extra shifts or doing different jobs as Covid-19 takes a toll on staffing and case numbers rise.
Two nurses on ward of 26 patients in shift at Auckland hospital | RNZ
Just two nurses were available to care for a ward of 26 patients at Auckland Hospital during one shift last week. Senior staff have had to come in ...
Healthcare crying out for more nurses - Ara answers call - Te Pukenga
New Zealand's healthcare sector is crying out for qualified nurses. ... Ara's overall Registered Nurse graduate employment rate was reported as ..
.
SDHB still challenged in filling nursing gaps | Otago Daily Times Online News
The Southern District Health Board is still desperately trying to recruit new nurses, to cover both normal health care and to prepare for the expected impact of Covid-19.
Nurse staffing initiative labelled not fit for purpose | RNZ
An initiative aimed at improving nurse staffing levels at public ... Nurses Organisation acting chief executive Mairi Lucas spoke to Susie ...
Supervision sentence for jabbing nurse with needle | Otago Daily Times Online News
The woman who stabbed a nurse with a needle at Wakari Hospital has ... in favour of stories told out of Auckland, Wellington and Christchurch.
Health staff vote to strike twice next month after pay offer rejected | RNZ News
Laboratory workers, contact tracers and other critical health staff are planning to strike twice next month, after rejecting a pay offer from district health boards (DHBs).
International news
'Nurses Have Finally Learned What They're Worth'
The New York Times
As the coronavirus spread, demand for nurses came from every corner. Some jobs for travelers paid more than $10,000 a week. Will the boom last?
Curtin appoints outstanding nursing education leader - News
Curtin University news and events
A decorated registered nurse who has helped shape nursing education in Australia has been appointed the new Head of the Curtin School of Nursing.
Nurses' and midwives' horror stories behind the placards at NSW strike - ABC News
For many nurses and midwives across NSW, yesterday's statewide strike was a chance to tell their horror stories.
Quebec rolls out the red carpet to recruit 1000 nurses from abroad - CTV News Montreal
Quebec is rolling out the red carpet to recruit 1,000 nurses from abroad who will be invited to practice in seven regions where the network is facing a nursing shortage.
Adams to send social worker-nurse-cop squads to target subway homeless crisis - New York Post
The city and the MTA began recruiting Department of Health nurses who work in ... Former Fox News Reporter Weighs In On Sean Hannity MessAol.com.
Nurses' March on Washington Planned to Address Workplace Violence and Other 'Serious ...
HealthLeaders Media
The peaceful protest, sponsored by Nurses Against Violence, also will focus on safe staffing ratios.
"There was no plan": HK nurse shares story of hospital chaos
As Hong Kong grapples with rising Covid cases, a nurse on the frontline has told Reuters some staff are "angry" at the lack of preparation. David Chan is a nurse and the Chairperson of the Hospital Authority Employees Alliance . "None of the hospitals had any plans in place. The Hospital Authority had not provided any instructions for how to handle it if cases were to escalate." The global financial hub follows mainland China in deploying a "dynamic zero-COVID" strategy aimed at ending any outbreaks as soon as possible after they occur, but despite extensive contact tracing and isolation policies, daily infections have risen 60-fold since the start of the month.
National Guard fills in as nursing assistants amid healthcare worker shortage
When Joenes Gellada joined the National Guard, he never imagined that would mean one day training as a nursing assistant.
Aged care / Aging population
Covid-19: Aged care homes trying to avoid an Omicron-fuelled staffing crisis | Stuff.co.nz
The aged care sector is calling for a pause on health boards poaching their nurses, and say they need more rapid antigen tests and N95 masks if ...
Covid-19: Aged care calling for PPE to protect residents
An aged care boss is worried rest homes are not getting enough support to keep their residents safe from Covid-19.
Initiative delivers critical support to the elderly during lockdown - Wintec | Voxy.co.nz
When Covid-19 hit first hit Aotearoa New Zealand, some of New Zealand's most vulnerable people became isolated. Wintec nursing students stepped up ...
Children and young people
'It's worse than the adult rollout' — Māori child vaccination rates lag as Omicron cases rise
Vaccination rates for Māori children are well behind the rest of the country, despite the Government promising to do better.
Climate
Climate change and extreme weather will have complex effects on disease transmission
Temperature fluctuations such as heatwaves can have very different effects on infection rates and disease outcomes depending on the average background temperature, says a new report.
Covid-19
Covid-19: Fed up Northland nurse defaces anti-vax billboard | RNZ News
A Whangārei nurse is so annoyed by anti-vaccination billboards in Northland, she wore a disguise and spraypainted over ...
Access to Covid-19 anti-viral treatments recommended for at-risk groups, including Māori, Pasifika
Māori, Pasifika, certain unvaccinated people and immune-compromised groups look to be first in line for two Covid-19 anti-viral pills, which are designed to prevent positive cases winding up in hospital.
Pasifika make up half of the cases in the current outbreak of Omicron variant
Pasifika people are making up about half of the cases in the current outbreak of the Omicron variant in New Zealand. Read more
Covid-19: Counties Manukau accounts for almost half of all cases in NZ Omicron outbreak
Almost half of New Zealand's active Covid-19 cases are in the Counties Manukau District Health Board, according to the clinical director of Middlemore Hospital's emergency department Dr Vanessa Thornton.
DHBs
Emergency departments seeing 'extreme' number of patients | RNZ News
An experienced nurse says conditions at Palmerston North Hospital's emergency department are pushing staff to their limits.
'Zero privacy' for emergency department patients waiting in corridors due to health system capacity
Patients are spending as long as 36 hours in emergency departments - often waiting hours in corridors.
Maori health
$140m boost to Māori, Pasifika health providers as Omicron spreads
The Government has signed off on a $140 million funding boost for Māori and Pacific health and community agencies, as the Omicron outbreak surges.
Mental health
Poor mental health a 'strong indicator' for risk of dementia in later life
A new study has revealed poor mental health in the early stages of a person's life increases the risk of developing dementia later on.
Pasifika health
ProCare Releases Pacific Equity Guide For General Practices
ProCare is excited to announce that it has today released "Achieving Equity for Pacific - A guide for General Practices" to equip and support practices across its network to achieve the best health outcomes for their pacific patients, their fanau (family) and the generations to come. Read more
Public health
Flu season could follow hard on the heels of Omicron
People could be particularly vulnerable to the flu this winter, as several factors converge.
Ministry of Health reports
Nursing Safe Staffing Review and Report on the Review of the Care Capacity Demand Management (CCDM) Programme
This Nursing Safe Staffing Review and Report on the Review of the Care Capacity Demand Management (CCDM) Programme reviews the implementation, effectiveness and impact of the CCDM Programme.
The CCDM programme is a set of tools and processes that match staff resources to patient demand to provide safe care, make optimal use of resources and provide a better working environment for health workers.
The programme was developed following the Safe Staffing Healthy Workplaces Committee of Inquiry Report (2006), through a partnership between the New Zealand Nurses' Organisation (NZNO) and DHBs.
Following the Safe Staffing Accord agreement in 2018, all DHBs were required to implement CCDM across nursing in public hospitals by 30 June 2021. However, some DHBs were unable to fully implement the programme by this deadline.
The review was led by the Nursing Advisory Group (NAG), which was appointed by the Minister of Health as an independent group of subject matter experts in 2021. The NAG members, Hilary Graham-Smith (Chair), Dr Jill Clendon, Dr Rhonda McKelvie and Kapua Quinn received project management support from the Ministry of Health and secretariat support from KPMG. Read more
Articles of interest
Institutional procedural discrimination, institutional racism, and other institutional discrimination: A nursing research example.
Lim, S., Boutain, D. M., Kim, E., Evans-Agnew, R. A., Parker, S., & Maldonado Nofziger, R. (2021).
Nursing Inquiry, e12474. https://doi.org/10.1111/nin.12474
Institutional discrimination matters. The purpose of this longitudinal community-based participatory research study was to examine institutional procedural discrimination, institutional racism, and other institutional discrimination, and their relationships with participants' health during a maternal and child health program in a municipal initiative. Twenty participants from nine multilingual, multicultural community-based organizations were included. Overall reported incidences of institutional procedural discrimination decreased from April 2019 (18.6%) to November 2019 (11.8%) although changes were not statistically significant and participants reporting incidences remained high (n = 15 in April and n = 14 in November). Participants reported experiencing significantly less "[when] different cultural ways of doing things were shared, the project did not support my way" from April 2019 (23.5%, n = 4) to November 2019 (0%, n = 0), Wilcoxon signed-rank test Z = −2.00, p < 0.05. Some participants reported experiencing institutional racism (29.4%, n = 5) and other institutional discrimination (5.9%, n = 1). Participants experiencing institutional racism, compared to those who did not, reported a higher impact of the Initiative's program on their quality of life (t = 3.62, p < 0.01). Participatory survey designs enable nurse researchers to identify hidden pathways of institutional procedural discrimination, describe the impacts experienced, and examine types of institutional discrimination in health systems. Read more
The article below is not freely available but may be accessed through databases and libraries to which readers have access. Alternatively SnIPS can provide it on a cost recoverable basis
Tackling discrimination and systemic racism in academic and workplace settings.
Cooper Brathwaite, A., Versailles, D., Juüdi-Hope, D., Coppin, M., Jefferies, K., Bradley, R., Campbell, R., Garraway, C., Obewu, O., LaRonde-Ogilvie, C., Sinclair, D., Groom, B., & Grinspun, D. (2022).
Nursing Inquiry, e12485. https://doi.org/10.1111/nin.12485
Racism against Black people, Indigenous and other racialized people continues to exist in healthcare and academic settings. Racism produces profound harm to racialized people. Strategies to address systemic racism must be implemented to bring about sustainable changes in healthcare and academic settings. This quality improvement initiative provides strategies to address systemic racism and discrimination against Black nurses and nursing students in Ontario, Canada. It is part of a broader initiative showcasing Black nurses in action to end racism and discrimination. We have found that people who have experienced racism need healing, support and protection including trauma-related services to facilitate their healing. Implementing multi-level, multi-pronged interventions in workplaces will create healthy work environments for all members of society, especially Black nurses who are both clients/patients and providers of healthcare.
The above information has been collated for the College of Nurses Aotearoa (NZ) Inc by Linda Stopforth, SNIPS and is provided on a weekly basis. It is current as of 22 February
If you have any feedback about content - what parts are most useful or what you would like added - please email admin@nurse.org.nz
For more up to date news and information follow SNIPS at:
Facebook: Snips Info
Twitter: @SnipsInfo