News bulletin 2 March
on 2 March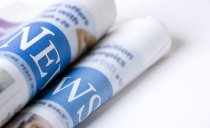 Welcome to the College of Nurses Aotearoa News Update.
No. 582, Wednesday 2 March 2022

Weekly news round-up of nursing and health information in New Zealand and internationally
New Zealand news
Covid-19: Concern staff rotation could increase risk of spread at Middlemore Hospital | Stuff.co.nz
A maternity nurse at Auckland's Middlemore Hospital is concerned a new system to prevent the spread of Covid-19 could be failing, as staff move between wards and struggle to find enough PPE.
Landmark Intensive Care Study Shows Significant Disparities In Health Outcomes For Māori Patients
The first large-scale national study to compare health outcomes for Māori and European patients admitted to New Zealand intensive care units (ICU) has been published today in the New Zealand Medical Journal.
Retiring nurse: 'never regretted one minute' | Otago Daily Times Online News
A lot has changed since Janet Amies started working at Oamaru Hospital. The Oamaru nurse, who retired yesterday, talks to Rebecca Ryan about her 45-year career.
Nursing becoming a more attractive career path despite pandemic - Newstalk ZB
Figures released by the Ministry of Health through the NZ Nursing Council show almost 65,000 nurses hold practising certificates as of January 2022.
From teachers to nurses: New chief executive Paul Goulter starts at NZNO
Nurses and teachers could be working more closely together as the incoming NZNO chief executive Paul Goulter is welcomed to NZNO.
International news
Highly skilled nursing workforce will lead Australians into 22nd century says ACN Pre ...
The Australian College of Nursing's (ACN) 2022/23 Pre-Budget Submission highlights why growing the number of senior clinical registered nurses who meet advanced practice requirements is essential to improving the health of all Australians for generations to come.
Leonard A. Lauder donates $125 million to transform nursing care
The University of Pennsylvania today announced the Leonard A. Lauder Community Care Nurse Practitioner Program, which will recruit and prepare a diverse cadre of expert nurse practitioners to provide primary care to individuals and families in underserved communities across the U.S. The $125 million donation by Leonard A. Lauder, Chairman Emeritus of The Estee Lauder Companies, to create this first-of-its-kind, tuition-free Program is the largest gift ever to an American nursing school. Mr. Lauder is a Penn alumnus. The gift comes at a time when the COVID-19 pandemic has magnified the nation's acute shortage of primary care providers, and persisting inequities in access to quality healthcare.
Washington state hospitals warn of service cuts if bill setting nursing ratios is enacted
Hospitals in Washington state warned that they anticipate permanent care delays and cuts to services if proposed staffing legislation under consideration by state lawmakers is enacted.
Use These De-Escalation Techniques To Help Keep Staff, Patients Safe
Lynn P. Roppolo, MD, remembers years ago when emergency department staff, including doctors and nurses, would be physically assaulted almost weekly.
Roppolo works in the emergency department at Parkland Hospital and Children's Medical Center and is a professor in the Department of Emergency Medicine at UT Southwestern. Parkland's ED is one of the busiest EDs in the country with more than 240,000 patient visits annually.
More patients, fewer nurses: Hong Kong's medical frontline struggles with COVID surge | Reuters
HONG KONG, Feb 22 (Reuters) - Yee, a nurse on the frontline of Hong Kong's fight against COVID-19, recently became one of the patients her hospital had to turn away, after isolation wards, and later corridors, became overpacked with people on gurneys.
New guide urges stronger protection for healthcare workers
A new WHO/ILO guide is encouraging countries to strengthen the protection of health workers by improving the management of occupational health.
Aged care / Aging population
COVID-19: Outbreak in Hamilton dementia care home sees patients left in soiled beds for hours
Newshub
Major concerns are being raised about a COVID-19 outbreak at a dementia care home in Hamilton.
At least 19 Rossendale team members have tested positive for the virus while staff say up to 20 residents have, too.
Special report: Rest homes 'on verge of collapse' as Omicron threatens - NZ Herald
Aged care nurses are working double and even triple shifts — 24 hours straight — to plug gaps, writes Nicholas Jones. It took only a few nursing ...
Cancer issues
Southern DHB cancer specialists have highest workload in NZ
An independent report has found Southern cancer specialists have arguably the highest workloads in the country and the Southern Blood and Cancer Service needs more staff.
Covid-19
Covid 19 Omicron outbreak: Cardiologist warns of tidal wave of heart disease linked to long Covid
A top heart specialist is warning we face a "tsunami" of long Covid after the Omicron outbreak subsides, with a tidal wave of heart disease and strokes and myriad other debilitating symptoms.
Big Covid-19 case rise in younger groups 'not surprising' - epidemiologist
Tomorrow marks the second anniversary of Aotearoa's first Covid-19 case. But rapid tests and spread among young people are making it a very different pandemic.

Covid-19: Pandemic measures saved 2750 lives, caused life expectancy to rise
Almost 3000 lives have been saved in the two years since Covid arrived in New Zealand thanks to health measures suppressing all respiratory viruses – not just Covid-19.
Pasifika need to be proactive in phase three of Omicron response
The Pacific community in Auckland needs to be proactive while in phase three of the Omicron response says Auckland Councillor Josephine Bartley.
DHBs
More than 13 percent of Counties Manukau DHB staff off work due to Covid-19
More than 800 Counties Manukau DHB staff are not at work because they're sick or a member of their household has Covid-19, as case numbers in hospitals rise.
DHBs go to court to try and stop planned one-day strike by health staff
District health boards have gone to court to try to stop a planned strike by about 10,000 health workers on Friday.
Pharmacy
Consumer NZ finds controlled and prescription drugs in sports supplements
An investigation into sports supplements by Consumer NZ has resulted in products being pulled from shelves after they were found to contain controlled and prescription drugs.
Primary health care
Non-English-speaking, medically compromised patients may not benefit from telemedicine
The benefits of telemedicine, which has seen a rapid expansion since the start of the COVID-19 pandemic, benefited some sectors of the population, but research led by a researcher at the University of California, Irvine, shows that the benefits were not evenly felt across all race/ethnic groups. Limited English proficient, medically underserved patients faced several language and socioeconomic barriers that may have compromised the services' effectiveness.
Public health
Covid-19: Fear rheumatic fever diagnoses missed amid ongoing outbreaks
The ongoing impacts of the Covid-19 pandemic are likely behind a drop in rheumatic fever cases diagnosed in 2021, concerning an expert who says cases may have been missed.
Tobacco, Drugs and alcohol
Daily youth smoking rates at all time low in Aotearoa - Ministry of Health
Daily smoking rates for Māori students saw a substantial decrease for the first time since 2015, from about 5-6% between 2015-2019 to 3.4% in 2021, with Māori girls showing the biggest drop in daily smoking of any group (6.8% in 2019 to 3.7% in 2021), echoing the results of the NZ Health Survey published in December.
Reports and Journals online
The concept of seriousness in fitness to practise cases
Nursing and Midwifery Council
This report presents findings from 'The concept of seriousness in fitness to practise' project commissioned by the General Dental Council and the Nursing and Midwifery Council. The Faculty of Health at the University of Plymouth investigated how seriousness in fitness to practise cases is understood and applied by health professions regulators. The findings reinforce that professionals who engage with regulators during the fitness to practise process will benefit through early engagement, and this can make a positive difference to the outcome of their case. It also shows the importance of considering context when looking at fitness to practise cases, understanding the role of other people, and the culture and environment they were working in when something went wrong.
Issue 194
Welcome to this issue of Respiratory Research Review with a focus on Asthma.
As New Zealand experiences the quiet before the Omicron storm, we are given time to pause and reflect on asthma, which affects about 20% of NZ adolescents, and worldwide causes about 1000 deaths each day, similar to the number of deaths from malaria.
Issue 187
In a meta-analysis involving approximately 130,000 patients we discover an increased risk of MACE following percutaneous coronary intervention in those taking pantoprazole or lansoprazole compared with patients not on proton pump inhibitors.
Articles of interest
A scoping review of clinical skill development of preregistration registered nurses in Australia and five other English-speaking countries.
Currie, J., Thompson, C., Grootemaat, P., Andersen, P., Finnegan, A., Carter, M., & Halcomb, E. (2022).
Journal of Clinical Nursing, 00, 1– 15. https://doi.org/10.1111/jocn.16239
The aim of this scoping review is to synthesise current evidence around the clinical skill development of preregistration registered nurses (RNs) in Australia, United Kingdom (UK), Ireland, United States (US), Canada and New Zealand, to inform nurse education, policy and clinical practice.
The article below is not freely available but may be accessed through databases and libraries to which readers have access. Alternatively SnIPS can provide it on a cost recoverable basis
The experience and meaning of recovery-oriented practice for nurses working in acute mental health services.
Solomon, B., Sutton, D. and McKenna, B. (2021),
Int J Mental Health Nurs, 30: 963-974. https://doi.org/10.1111/inm.12851
Since the 1990s, New Zealand mental health policy has shifted from a focus on the management of symptoms and risk to the recovery of psychological, social, cultural, and physical well-being. Despite a vision for recovery-oriented services being integrated within national and regional policies, there is growing concern that barriers to recovery-oriented service provision continue to exist. Such barriers include the attitudes, skills, and knowledge of front-line staff, as well as system issues. This study explored the experience and meaning of recovery-oriented practice for 10 nurses working in an acute inpatient mental health service. A phenomenological and hermeneutic lens was used to explore the nurses' experience of working in a recovery-focused manner alongside service users. Stories of practice were collected from participants through open-ended conversational interviews. Transcribed narratives were analysed to explore taken-for-granted aspects of working in acute mental health care and to uncover the meaning of being recovery-oriented in this setting. Findings revealed that although the experience and meaning of recovery-focused care varied among nurses, there were common elements in the practice accounts. The accounts highlighted the nurses' role in creating different therapeutic spaces to promote safety, relational commitment, and healing for service users. However, the nurses faced challenges to recovery-oriented care within the team hierarchical culture and the broader service systems. The nurses were, at times, fearless in advocating for service users and recognized that this was essential for developing recovery-focused services. The findings have implications for nursing practice, as well as training and service development.
The above information has been collated for the College of Nurses Aotearoa (NZ) Inc by Linda Stopforth, SNIPS and is provided on a weekly basis. It is current as of 1 March
If you have any feedback about content - what parts are most useful or what you would like added - please email admin@nurse.org.nz
For more up to date news and information follow SNIPS at:
Facebook: Snips Info
Twitter: @SnipsInfo