News bulletin 9 March
on 9 March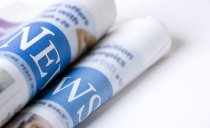 Welcome to the College of Nurses Aotearoa News Update.
No. 583, Wednesday 9 March 2022

Weekly news round-up of nursing and health information in New Zealand and internationally
New Zealand news
Covid 19 Omicron outbreak: Nurses abused over virus safety precautions - NZ Herald
Nurses at all hospitals were bearing the brunt of aggression and verbal abuse.
Emergency doctor says staff shortages 'incredibly significant' amid spiralling outbreak | RNZ News
College of Emergency Medicine New Zealand faculty chair Kate Allan works ... made worse by the fact that nurses either have Covid-19 or are caring ...
Covid 19 Omicron outbreak: Doctors, technicians filling in at Middlemore Hospital as nurses ...
Doctors are stepping in to cover nursing shifts as staff absences reach a critical point at Middlemore Hospital.
Healthcare unions critical as ministry says workers with Covid-19 can return to work earlier
Two unions representing healthcare workers have hit back at the Ministry of Health's announcement that critical workers can return to work six days after being diagnosed with the virus if they have two negative rapid antigen tests.
Covid-positive health workers can return to work as self-isolation rules change
Critical healthcare workers who have Covid-19 can now return to work at hospitals even if they are still returning positive tests.
International news
Stressed night shift nurses turn to belly dancing to lift morale in the COVID-19 pandemic - ABC News
At the start of every shift, associate nurse unit manager Sue Thompson tries to think of a creative way to lift morale.
Mandatory Covid-19 vaccination dropped for nurses in England
Nurses in England will no longer be required by law to be vaccinated against Covid-19, after a consultation found widespread support for dropping ...
More BIPOC nurses needed to ensure culturally safe health care, says First Nation nurse | CBC News
The Canadian Nurses Foundation is offering a scholarship fund to 19 Black, Indigenous nursing students and researchers of colour across the ...
Manifesto target of 50,000 more nurses by 2024 on track, Government says - YorkshireLive
A progress report shows that more than 27,000 more nurses are already working in the health service compared to September 2019
Schomburg Center Volunteer Is Last Surviving 'Black Angel'
Growing up, Virginia Allen admired her maternal aunt Edna Sutton Ballard and loved to see her nurse's uniform. It was starched white with shiny white shoes, Allen recalled. Ballard spoke of her patients and coworkers at Staten Island's Seaview Hospital on family visits to Detroit in the 1930s and 1940s. Those stories planted the seeds for Allen who later became a nurse.
Addictions (Alcohol, tobacco, drugs)
Foetal alcohol injuries in NZ 'could be five times higher' than some official figures suggest
The number of people with Fetal Alcohol Spectrum Disorder (FASD) may be grossly underestimated and advocates say a prevalence study should be done as a matter of priority.
Aged care / Aging population
Omicron in dozens of rest homes, sector coalition warns staff shortages 'potentially catastrophic'
Omicron has spread to dozens of aged care homes and the Health Minister has received an extraordinary warning that staffing shortages in the sector could become catastrophic if more workers go into isolation.
Staff shortages close 400 aged care beds in Southland and Otago
Staffing challenges have forced the closure of an estimated 400 aged residential care beds nationwide and 103 of them are in Southland and Otago.
Covid-19
Covid-19: Under 30s have highest rates of virus, lowest rates of boosters
The 18- to 24-year-old age group has the highest number of daily Covid-19 cases, but the lowest rates of booster shots, according to data from the Ministry of Health.
Unvaccinated Māori pay ultimate price for pandemic
Covid-19 analyst Dr Rawiri Taonui says the lowest 12 district health boards for Maori vaccination rates are the highest 12 district health boards for Maori infections.
Smokers more likely to get severely ill or die from Covid-19, research shows
In case you needed another reason to stub out those cigarettes, research shows smokers are more likely to get severely ill or die if they contract Covid-19 than non-smokers.
Ivermectin doesn't prevent severe disease from Covid-19, new study finds
(CNN)The antiparasitic drug ivermectin doesn't prevent severe disease from Covid-19 any more effectively than symptom management and close observation by medical professionals, according to a study published Friday in the journal JAMA Internal Medicine.
Covid 19 Omicron outbreak: Expert says its okay to leave home to exercise when isolating
People can exercise outside their homes when isolating and one Covid-19 expert agrees, saying it's important to encourage movement during these times.
DHBs
Covid-19: Union and frontline worker say staff at Middlemore Hospital facing increasing abuse
A Middlemore Hospital worker and the nurses union say verbal abuse against health staff is worsening under Covid-19 visitor restrictions.
Canterbury DHB misses goal to cut $57m from budget
The top earner at Canterbury District Health Board gets more than $1m in remuneration, up $200,000 on the year before.
Mental health
New Zealand's shameful mismanagement of FASD
"We drink a lot more alcohol than the rest of the world," says Sarah Goldsbury (Ngāti Porou, Te-Aitanga-a-Hauiti). "We treat alcohol in New Zealand like it's an additional food group."
Pharmacy
Pharmac Proposes Widened Access To The Flu Vaccine For Māori And Pacific Peoples For 2022 Season
Pharmac is consulting on a proposal to widen access to the funded influenza vaccine to include Māori and Pacific peoples aged between 55 and 64 years of age for the 2022 influenza season.
Superbugs set to make common drugs and treatments less effective – Expert Reaction
As germs become more resistant to antimicrobial drugs, infections will become less treatable, and treatments that compromise immunity – like chemotherapy – will become more risky, according to a new report by the Prime Minister's Chief Science Advisor.
Rural health
Man with syphilis failed repeatedly by multiple rural sexual health services
A man who tested positive for syphilis was subject to multiple, repeated failures, contributing to a delay in diagnosing and treating the sexually transmitted infection.
Reports and Journals online
A window on quality 2021: COVID-19 and impacts on our broader health system – Part 1 | He tirohanga kounga 2021: me ngā pānga ki te pūnaha hauora whānui – Wāhanga 1
Aotearoa New Zealand has been recognised internationally for a successful early response to the global pandemic of COVID-19. This year's A window on quality 2021: COVID-19 and impacts on our broader health system – Part 1: March 2020 to August 2021 | He tirohanga kounga 2021: me ngā pānga ki te pūnaha hauora whānui – Wāhanga 1: Poutū-te-rangi 2020 ki Here-turi-kōkā 2021 (Window) explores the secondary impacts of our response on selected aspects of the functioning of our health system so we can learn from that experience and shape resilient system responses in the future.
A second part of this Window, scheduled for June 2022, will explore other critical aspects not covered here, as data emerges from the system, revealing the effects of the Delta outbreak on other services.
Health Times February
Making a difference is what keeps me in midwifery
Pre-natal period a missed opportunity for vaccination communication
Nurses report burnout and anxiety linked to low quality of care
Better outcomes for newborn cardio-respiratory health
Policy paper
50,000 Nurses Programme: delivery update
In 2019, the government committed to increasing the numbers of registered nurses in the NHS in England by 50,000 by the end of the parliament. This update sets out more detail about the programme, including progress made so far and what the plans are to meet this target. The publication is also the response to a request from the Public Accounts Committee to provide more information about how the manifesto commitment will be achieved
Articles of interest
Collaborative decision-making for Māori health gain: a case study in Taranaki, Aotearoa, New Zealand
Kiri Parata, Pat Neuwelt, Heather Gifford, Steve Perry
Journal of Indigenous Wellbeing Volume 6 | Issue 3 Article 5, December 2021
This paper tells the story of a case study of Māori Health Service Provider involvement in interpreting and utilising childhood immunisation data within the Taranaki region of Aotearoa, New Zealand, between 2017 and 2019. This Kaupapa Māori (Māori approach) qualitative research was led by a community researcher with longstanding relationships with the health organisations in this region.
The article below is not freely available but may be accessed through databases and libraries to which readers have access. Alternatively SnIPS can provide it on a cost recoverable basis
Retention strategies and barriers for millennial nurses: a scoping review,
McClain, Ashley R.1,2; Palokas, Michelle1,2; Christian, Robin1,2; Arnold, Amber2,3
JBI Evidence Synthesis: January 2022 - Volume 20 - Issue 1 - p 121-157 doi: 10.11124/JBIES-20-00577
The objectives of this scoping review were to explore the existing literature related to millennial nurse-retention strategies and barriers, to examine and conceptually map the evidence, to extract any differences between Generation Y and Generation Z nurses, and to identify any gaps in the literature.
The above information has been collated for the College of Nurses Aotearoa (NZ) Inc by Linda Stopforth, SNIPS and is provided on a weekly basis. It is current as of 8 March
If you have any feedback about content - what parts are most useful or what you would like added - please email admin@nurse.org.nz
For more up to date news and information follow SNIPS at:
Facebook: Snips Info
Twitter: @SnipsInfo