News bulletin 23 March
on 23 March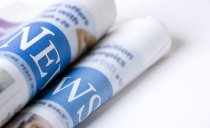 Welcome to the College of Nurses Aotearoa News Update.
No. 585, Wednesday 23 March 2022

Weekly news round-up of nursing and health information in New Zealand and internationally
New Zealand news
Government campaign aims to boost mental health nurse recruitment
The government has launched a two-year recruitment drive for mental health nurses, with hopes of doubling the number entering specialist training.
Desperately-needed medical workers leaving New Zealand due to visa difficulties | Newshub
That's why nurse Navneet Kaur missed out, she was on a student visa. "It's exploitation," Kaur says. "I'm getting panic attacks. It's affecting our ...
Covid 19 Omicron outbreak: Nurses offered $500 bonus for every night shift - NZ Herald
Auckland nurses and midwives are being offered a $500 bonus for every night shift they work to help hospitals combat severe staffing shortages amid Omicron.
International news
Columbia Nursing Offers First Certification in Transgender, Non-Binary Care | Mirage News
Columbia Nursing is launching a professional certificate program-the first of its kind-to prepare nurse practitioners (NPs) and physician ...
Nurses' communication and driving skills suffer after 12‑hour night shifts - WSU Insider
SPOKANE, Wash. – Working consecutive 12-hour night shifts impairs a nurse's communication skills and driving abilities, a three-year study by researchers at Washington State University found.
As Nurses Quit, States Seek to Train More | The Pew Charitable Trusts
Under pressure from short-staffed hospitals and burned-out nurses, lawmakers in several states recently passed bills designed to expand nursing ...
Nurses leading role in crisis responses deserve recognition
Nurses are best equipped to lead strategies managing catastrophic events because of their real-time, hands-on experience of dealing with the challenging unfolding situations present.
See how local program pairs young expectant mothers with personal nurses
Jessica Garcia was a 16-year-old student at Bridge City High School when Nurse-Family Partnership spoke to her class.
Aged care / Aging population
Omicron outbreak: More than 110 rest homes hit by Covid-19; experts warn death toll will grow
More than 110 aged care homes are battling Covid-19 cases and 27 residents have died after catching the virus, figures released to the Herald on Sunday reveal.
Walking tightrope between care and caution | Otago Daily Times Online News
Today, the Otago Daily Times begins a series saluting the many people working behind the scenes in the South's fight against Covid-19. Health reporter Mike Houlahan talks to aged residential care nurse Holly Dunbar about the efforts being made to keep the region's most vulnerable safe.
Covid-19
Covid-19 vaccine data highlights cultural barriers for Indian elderly
While young Indian New Zealanders have participated in the country's 'two shots for summer' vaccination campaign and far exceeded health service user expectations, those in the 50 to 64 and 65-plus age brackets have fallen behind, with the latter currently sitting at the ethnic group's lowest rate of vaccination uptake with 98 percent double jabbed.
Covid 19 Omicron outbreak: New data shows elderly make up more than half and Māori a quarter of all pandemic deaths
People over the age of 70 make up over half of all Covid-19 deaths since the beginning of the pandemic in New Zealand.
New data from the Ministry of Health shows that 95 people over the age of 70 have died with the virus.
Covid 19 Omicron outbreak: What you need to know about BA.2 subvariant
The BA.2 subvariant of Omicron has quickly become the dominant strain of Covid-19 in New Zealand. What is it and what impact will it have on the current outbreak? RNZ is here to clear it all up.
Omicron NZ: You've been vaccinated and had Covid. You've got 'hybrid immunity' - what does that mean?
For two years we've had almost no Covid. But now, after hundreds of thousands of infections we probably need to know: will all these infections do us any good? Is there any upside to this wave at all? Will all that Covid contribute to the pool of collective immunity that has held up relatively well thus far against Omicron?
Omicron wave receding, but Ashley Bloomfield warns New Zealand to expect ongoing waves of Covid
While Covid-19 case numbers in the current Omicron wave have peaked in Auckland, and the growth in case numbers elsewhere in the country is slowing, New Zealand can expect ongoing waves of the disease, Director-General of Health Dr Ashley Bloomfield says.
COVID-19 has left GPs struggling around the world, new study shows
The pandemic left many GPs around the world feeling depressed, anxious and in some cases burned out, a review of global studies has revealed.
Covid-19: Scientists explore potential connection to diabetes
Could his diabetes also be linked with the coronavirus, wondered Nolan's mum, a respiratory therapist. Turns out scientists in the US and elsewhere are asking the same question and investigating whether any connection is more than a coincidence.
Even Mild COVID Can Increase the Risk of Heart Problems
Scientists are just starting to unravel the disease's long-term cardiac effects
DHBs
Hospital chief 'sorry' - Wairarapa Times-Age
Wairarapa Times-Age
The New Zealand Nurses Organisation [NZNO] issued a press release ... NZNO delegate and ED nurse practitioner Lucy McLaren said the wait times in ...
Health officials apologise after elderly woman's day-long wait at hospital
Health officials have issued an apology after a Palmerston North woman in her 80s waited almost a day in the city hospital's overcrowded emergency department until she was moved to a ward.
'No transparency' on DHBs' contractor spending | RNZ News
Researchers have found big holes and major discrepancies in records of how almost half a billion dollars is spent propping up the country's public health system.
Covid-19 Omicron outbreak: A quarter of Auckland hospital staff away on some days | RNZ News
Auckland's hospitals have been down a quarter of their staff some days during the Covid-19 outbreak.
Covid-19: Auckland hospitals put most care on hold, incentives fail to fix staffing issues
An Auckland nurse says a lucrative incentive payment has not fixed the city's dire hospital staffing shortage.
Five wards at Middlemore Hospital dedicated to Covid-19 patients
Five wards at Middlemore Hospital are now dedicated to Covid-19 patients, with one-third of hospital admissions clearly having Covid as their reason for admission.
Health reforms
Health reforms on track, Ministry of Health says
The Ministry of Health has extended district health board contracts but maintains its on track to launch Health New Zealand and the Māori Health Authority on July 1.
Maori health
More positive Māori engagement needed to stop sudden infant deaths
A leading voice in the fight against sudden unexpected death in infancy (SUDI) says better engagement and improved funding for Māori services could reduce barriers for pregnant women needing support.
Maternity and midwifery
Covid-19: Concerns raised as hospitals reduce length of postnatal stay
Concerns have been raised about hospitals reducing the length of postnatal stay as a result of staff shortages due to Covid-19 .
Mental health
Doctor fears new mental health crisis for children and young people looms, worsened by Covid
A surge in child mental health cases is expected to place even more pressure on a system already in crisis as the chair of New Zealand's Faculty of Child Psychiatry warns the worst is yet to come with all hospitals experiencing shortages of clinical mental health staff.
'Transformation' of mental health systems needed – report
Transformation and change is needed in parts of New Zealand's mental health and addiction system, according to a report released by the Mental Health and Wellbeing Commission today.
Pasifika health
Video gaming leading to problem gambling for Pasifika
Shocking insights from a new study have confirmed that online video gaming is a gateway to problem gambling for Pasifika youth
Pharmacy
Pharmac to fund new treatments for lung and ovarian cancer
Pharmac has confirmed today they are funding a bundle deal which will give New Zealanders more effective treatment options for lung cancer and ovarian cancer. The bundle deal also includes a new medicine for people with severe eosinophilic asthma.
Primary health care
Half of New Zealand's family doctors will be retired by 2032 as GP shortage reaches 'crisis levels', report finds
There's a 50 per cent chance your family doctor will retire in the next decade, and 100 extra GPs
Public health
Counties Manukau DHB predicts 'increased risk of severe illness' due to influenza
With the annual flu season almost upon us, a number of south Auckland healthcare providers are worried about the impact it could have after two years of closed borders and reduced immunity levels.
Quality improvement
Three steps to meeting health literacy needs | Ngā toru hīkoi e mōhiotia ai te hauora
Our new guide for health care professionals provides a process for you to follow with every person in every health care discussion. The three-step process will help you reinforce the useful knowledge and skills people already have, identify and build the knowledge and skills they need and check you've been effective at doing so. The guide builds on our earlier popular publication, Three steps to better health literacy.
In the workplace
Meditation as a way to alleviate nurses' stress | Voxy.co.nz
With Omicron cases flooding hospitals around the country and nurses already overwhelmed due to low pay and stretched rosters, local meditation teachers are advocating for New Zealand to follow the US by investing in funded meditation training as a way to future proof nurses' mental wellbeing.
Reports and Journals online
Issue 188
In a US study published in the NEJM, we discover that among hospitalised adolescent patients, two doses of the BNT162b2 vaccine were highly effective against Covid-19-related hospitalisation and ICU admission or the receipt of life support. Read more
Articles of interest
How hospital staff say goodbye to dying patients – Evaluation of an online education module: Imminent death
Deaths in hospitals are common in developed countries (Smith-Stoner and Hand, 2012). In Australia, over half of expected deaths occur in these settings and it is estimated that the number of deaths across the population per year will double in the next 25 years (Swerrisen and Ducket, 2014).
The article below is not freely available but may be accessed through databases and libraries to which readers have access. Alternatively SnIPS can provide it on a cost recoverable basis
Emotional intelligence in nurse managers as it relates to staff nurse job satisfaction and retention: a scoping review,
Phillips, Jacqueline1,2; Palokas, Michelle1,2; Christian, Robin1,2; Harris, Janet1,2; Hinton, Elizabeth1,2
JBI Evidence Synthesis: December 2021 - Volume 19 - Issue 12 - p 3238-3267 doi: 10.11124/JBIES-20-00299
The objective of this review was to map what is known about nurse manager emotional intelligence in relation to nurse job satisfaction and retention, and the tools used to measure emotional intelligence in this context.
The above information has been collated for the College of Nurses Aotearoa (NZ) Inc by Linda Stopforth, SNIPS and is provided on a weekly basis. It is current as of 22 March
If you have any feedback about content - what parts are most useful or what you would like added - please email admin@nurse.org.nz
For more up to date news and information follow SNIPS at:
Facebook: Snips Info
Twitter: @SnipsInfo