News bulletin 30 March
on 30 March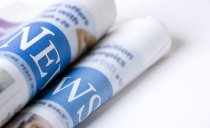 Welcome to the College of Nurses Aotearoa News Update.
No. 586, Wednesday 30 March 2022

Weekly news round-up of nursing and health information in New Zealand and internationally
New Zealand news
Covid 19 Omicron outbreak: Cash rewards for hospital staff working nights rolled out nationally
Hospitals across the country are resorting to cash rewards to entice staff to pick up extra night shifts as they battle with severe staffing shortages amid the Omicron outbreak.
Omicron: DHBs around New Zealand grapple with health staff shortages | RNZ News
Nurses are the hardest hit health workers at Canterbury DHB but medical technicians, physiotherapists and lab workers are not far behind.
Team efforts essential to coping | Otago Daily Times Online News
This week the Otago Daily Times is highlighting some of the many dedicated people on the front lines of the fight against Covid-19. Today health reporter Mike Houlahan talks to Ged Campbell, the charge nurse manager of Dunedin Hospital's ward 7a — the Covid-19 ward.
Nurse who stole $90 and used patient credit card to pay overdue internet bill suspended - NZ Herald
A nurse who used a patient's credit card to pay an online bill while the woman underwent a heart check nearby, will be suspended from working for six months.
International news
How the Pathway model took pressure off Vic hospitals
In mid-2020, faced with a rising wave of COVID-19 infections — a previously unknown disease with neither vaccine nor effective treatment — an urgent, improvised collaboration between a Melbourne hospital, a primary health network and a community health organisation created a system that supported thousands of lives and ensured the city's healthcare ecosystem didn't collapse.
Ex-Vanderbilt nurse's trial could set dangerous precedent, ANA warns
The trial of RaDonda Leanne Vaught, a former nurse facing criminal charges over a fatal medication error, could have a "chilling effect" on medical error reporting and process improvement in healthcare, the American Nurses Association said in a March 23 statement.
Former nurse found guilty in accidental injection death of 75-year-old patient - NPR
RaDonda Vaught, a former nurse criminally prosecuted for a fatal drug error in 2017, was convicted of gross neglect of an impaired adult and negligent homicide on Friday after a three-day trial in Nashville, Tenn., that gripped nurses across the country.
Lesser doctors and nurses leaving now compared to before – Health Minister - The Fiji Times
While responding to a question on how nurses moving to New Zealand will affect Fiji's health system, Dr Waqainabete said an increase in the demand ...
Australian nurse researcher receives international honour - The National Tribune Australia
Australian College of Nursing (ACN) President Emeritus Professor Christine Duffield FACN has been announced as one of 32 new inductees into the Sigma International Nurse Researcher Hall of Fame.
Overseas nurses in the UK forced to pay out thousands if they want to quit jobs - The Guardian
Observer investigation uncovers NHS trusts and private care homes charging staff who leave to recoup recruitment costs
Aged care / Aging population
Covid-19 leads to staffing shortages in Canterbury for aged care and health workers | RNZ News
Canterbury nurses who volunteer for extra shifts in aged care are getting payments of $350 per night for covering chronic Covid-related staff ...
Climate
Aotearoa's biggest tropical disease threat: the tiny killers you can dispatch with a finger
The only thing missing for an outbreak of dengue fever in New Zealand is a hotter climate, and we're doing our darnedest to change that, reports Eloise Gibson.
Covid-19
Non-clinical staff step up as Wellington Hospital faces shortages
Wellington Hospital bosses and non-clinical staff have been pitching in to help as staffing shortages hit.
Covid-19: Māori now have highest rate of community cases in Aotearoa - Bloomfield
Māori currently have the highest rate of community cases of Covid-19 and while case numbers are dropping, the number of Māori in hospital continues to rise.
Covid-19 modeller says New Zealand's Omicron death rate comparable to other countries
A Covid-19 modeller is hopeful Omicron hospitalisations have peaked and says at this stage New Zealand's death rate is at a comparable level to other countries during an Omicron wave.
COVID-19 mixed with flu increases risk of severe illness and death
Adults in hospital who have COVID-19 and the flu at the same time are at much greater risk of severe disease and death compared with patients who have COVID-19 alone or with other viruses, research shows.
DHBs
Safety status of some Palmerston North Hospital gear uncertain
Hundreds of pieces of medical equipment at Palmerston North Hospital are overdue for safety checks, ringing alarm bells for the union representing the clinical engineers struggling to catch up.
Diabetes
With gestational diabetes on the rise, a dramatic overhaul is needed
Because diet plays a critical role in treating gestational diabetes, big gains are within reach if we can improve awareness of the condition and access to advice from dietitians.
Health system
Kiwis with rare disorders 'isolated' and 'traumatised' by health system
Kiwis with rare health disorders are raising concerns about a public health system they say leaves them "isolated" and "traumatised".
Maori health
Maori health pioneer Sir Mason Durie
For over 40 years Sir Mason Durie has been at the forefront of a transformational approach to Maori health and has played major roles in building the Maori health workforce. In 1982 he developed the seminal Te Whare Tapa Wha model for health and wellbeing. He helped develop the Whanau Ora approach and was the founding Chair of the original Whanau Ora Taskforce in 2008. He called for a Maori health and wellbeing Authority, and was appointed by the Government to lead the Maori Health Authority's steering group. He also helped to create and lead Te Rau Matatini, a national organisation to develop the Maori mental health and well being workforce. In July the interim Maori Health Authority will become a fully fledged autonomous entity able to commission services. How transformational does Sir Mason think the authority will be?
Public health
Free flu vaccines extended to younger Māori, Pasifika as 'severe' season looms
Younger Māori and Pacific peoples will be eligible for a free flu vaccine this year, amid concerns New Zealand has a severe flu season on the horizon.
Fears 'imported' flu and measles could add strain to health system over winter
Health officials have serious concerns about low measles, mumps and rubella vaccination rates among children as border openings usher new illnesses, including seasonal flu.
Reports and Journals online
Issue 96
Welcome to Issue 96 of Māori Health Review.
In this issue, we feature a report from the Prime Minister's Chief Science Advisor presenting recommendations for tackling infectious disease and antimicrobial resistance in New Zealand. Tackling infectious disease and antimicrobial resistance requires kotahitanga – unity, togetherness – across human, animal, plant, and environmental health. Read more
Health Times
March Issue
Alarming snapshot of workers' mental health through pandemic
5 advancements in tech to support allied health organisations
Health practitioners' role in eliminating family violence
Caring for the Carers using Emotional Freedom Technique (EFT)
Articles of interest
How COVID-19 has affected staffing models in intensive care: A qualitative study examining alternative staffing models (SEISMIC).
Endacott, R., Pearce, S., Rae, P., Richardson, A., Bench, S., & Pattison, N, the SEISMIC Study Team (2022).
Journal of Advanced Nursing, 78, 1075– 1088. https://doi.org/10.1111/jan.15081
To understand how COVID-19 affected nurse staffing in intensive care units (ICUs) in England, and to identify factors that influenced, and were influenced by, pandemic staffing models.
The article below is not freely available but may be accessed through databases and libraries to which readers have access. Alternatively SnIPS can provide it on a cost recoverable basis
Professional codes of conduct: A scoping review.
Collings-Hughes D, Townsend R, Williams B. Nursing Ethics. August 2021. doi:10.1177/09697330211008634
Professional ethical codes are an important part of healthcare. They are part of the professionalisation of an occupation, are used for regulation of the professions and are intended to guide ethical behaviour in healthcare. However, so far, little is known about the practical use of professional codes in healthcare, particularly in paramedicine.
Objective:
The aim of this scoping review was to determine what is known in the existing literature about health professionals' knowledge, awareness and use of their professional codes
The above information has been collated for the College of Nurses Aotearoa (NZ) Inc by Linda Stopforth, SNIPS and is provided on a weekly basis. It is current as of 29 March
If you have any feedback about content - what parts are most useful or what you would like added - please email admin@nurse.org.nz
For more up to date news and information follow SNIPS at:
Facebook: Snips Info
Twitter: @SnipsInfo