News bulletin 6 April
on 6 April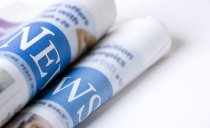 Welcome to the College of Nurses Aotearoa News Update.
No. 587, Wednesday 6 April 2022

Weekly news round-up of nursing and health information in New Zealand and internationally
New Zealand news
Nursing Students Earn While They Learn In Covid Response - Scoop NZ
"Last year, in response to the impact of the pandemic on nursing, the Nursing Council introduced a new Registered Nurse Programme Education Standard ...
Fed-up nurses say they are understaffed and overworked - 1News
Their employers have warned them not to speak out but nurses say they won't be silenced. Overworked and understaffed, they've told Sunday that they've had enough of a health system under real pressure.
Sunday – Fed-up nurses say they are understaffed and overworked
Their employers have warned them not to speak out but nurses say they won't be silenced.
Nurse had 'inappropriate' relationship with younger mental health patient
A nurse is facing disciplinary action after he was found to have had an "inappropriate" and "exploitative" relationship with a much younger mental health patient in his care.
Family Planning nurse removed disabled teen's implant despite family's objection - NZ Herald
A Family Planning nurse went ahead and removed an intellectually impaired teenager's contraceptive implant despite the girl's grandmother raising concerns about her capacity to decide.
International news
NSW nurses and midwives call for safer working conditions - ABC News
Nurses and midwives have again defied the industrial relations commission and gone on strike across New South Wales.
Chief Nurses bring overarching perspective to a hospital's senior leadership
Trinity Health's top nurse makes it her mission to prepare the health system's chief nurses to be strategic partners within their own hospital's leadership team.
Nurse's conviction should be wake-up call for health system leaders, IHI says
RaDonda Vaught's conviction for a fatal medical error has already damaged patient safety and should serve as a wake-up call for health system leaders to improve harm prevention efforts, the Institute for Healthcare Improvement said March 30.
BCNU calls to recognize April 10 as BC Indigenous Nurses Day - KamloopsBCNow
The BC Nurses Union (BCNU) has announced they will join a number of other Canadian organizations in declaring and celebrating BC Indigenous Nurses Day on April 10.
In 2020, during the International Year of the Nurse and Midwife, the New Zealand Nurses' Organization (NZNO) stated, "the historical figures whom ...
New toolkit to help student health professionals care for Indigenous peoples affected by life-limiting illness
The toolkit, Caring for Australian Indigenous peoples affected by life-limiting illnesses, was unveiled today on National Close the Gap Day by Palliative Care Curriculum for Undergraduates (PCC4U), a Queensland University of Technology (QUT) led initiative funded by the Australian Government Department of Health to develop graduate capabilities in palliative care.
FEATURE: Community nurses head into neighborhoods to offer care close to home - Kyodo News
Nurses in Japan are heading into their communities to meet elderly people and others with health concerns at cafes and other familiar neighborhood ...
More cancer patients in Singapore being treated at home by visiting nurses | The Straits Times
SINGAPORE - For three years, Madam Ang Tua Moi, 84, would have to go down to the National Cancer Centre Singapore (NCCS) every three weeks to get treated for stage 4 breast cancer.
Aged care / Aging population
Stressed staffing in aged care stretched thinner by Omicron | Stuff.co.nz
The Omicron outbreak has cut a swath through the MidCentral Health district's aged residential care workforce.
Only two of the district's facilities have escaped staff absences because of workers testing positive for Covid-19.
Tauranga leads way in groundbreaking dementia care
Tauranga is the first city in New Zealand where dementia patients can access tailored in-home support, specific to their stage of diagnosis. For every person diagnosed with dementia, another two to three people are impacted.
Cancer issues
NZ has the highest rates of melanoma cases and deaths in the world, study shows
New Zealand has both the highest rates of
melanoma and highest melanoma death rates in the world, new research shows.
Covid-19
College of Emergency Nurses: Staying in red will help give the health system more breathing space
New Zealand staying in red will help give the health system more breathing space. The Government has decided not to change our traffic light ...
Ivermectin does not prevent COVID-19 hospitalization, a new study says
The anti-parasitic ivermectin doesn't reduce the risk of hospitalization from COVID-19, according to a study published in the New England Journal of Medicine.
Covid-19: Pfizer's oral treatment arrives, will be available next week
The first batch of a Covid-19 oral treatment – Paxlovid – has arrived in New Zealand.
Nirmatrelvir with ritonavir (Paxlovid) will be available next week for those who meet the criteria – including people who are immunocompromised or have pre-existing medical conditions.
'Never seen a disease' like Covid-19, researcher warns
A leading researcher on the long-term effects of Covid-19 infection says Omicron will likely cause significant levels of Long Covid, despite it being a mild initial illness for some.
Covid-19: More men than women died in Omicron outbreak
Nearly two-thirds of the people who have died in New Zealand's Omicron outbreak are men, and experts say the science is inconclusive as to why.
Māori dying with Covid-19 because of misinformation - health leader
A Māori health leader says a new international misinformation study confirms the alarm many were desperately trying to raise last year about the impact on Māori during the initial vaccine rollout.
Covid-19: Why elderly are dying with Omicron at disproportionately high rates
The vast majority of people dying with Covid in New Zealand are over 70, and our oldest residents are dying at higher than expected rates. What's happening? Chris Hyde reports.
Likelihood of infecting or getting infected with COVID-19 as a function of vaccination status, as investigated with a stochastic model for Aotearoa New Zealand for Delta and Omicron variants | OPEN ACCESS
NZMJ Vol 135 No 1552: 1 April 2022
The 2021 Delta outbreak of COVID-19 in New Zealand caused the Government to transition from an elimination strategy to suppression, which relies heavily on vaccination rates. Since the detection of the Delta outbreak on 17 August 2021, double-dose vaccination rates have increased from approximately 22% of the eligible (over 12 years old) population to 93% on 22 January 2022, prior to the detection of Omicron in the community.
As a result, the COVID-19 pandemic is turning into a pandemic of the unvaccinated; only 11% of hospitalisations in the Delta outbreak were fully vaccinated (defined as more than one week since the second dose of the two-dose Pfizer-BioNTech vaccine).
Under the COVID-19 Protection Framework—which predominantly uses vaccination certificates—instead of the Alert Level system—which uses population level controls—it is important to understand the relative likelihood of vaccinated/boosted versus unvaccinated individuals spreading COVID-19. This is particularly applicable due to the current widespread community transmission of the Omicron variant.
DHBs
Hospice Taranaki facing desperate financial crisis | Stuff.co.nz
"Covid has impacted on income streams for us, and it's also impacted on us in the healthcare sector because there's not enough nursing staff and ...
Unit closure another blow for Wairoa - The Gisborne Herald
Wairoa's inability to attract healthcare workers has struck again with the closure of a hospital-level care unit, but the deputy mayor hopes there's light at the end of the tunnel for the small town.
Waikato Hospital staff prepare for long Covid tail over winter
The health sector is bracing for a long Covid winter ahead.
Like a large proportion of the country, those testing positive in Waikato is now reducing, yet the back side of the curve could prove to be long and painful for many, particularly with the threat of other diseases spreading through the population over the colder months.
Hospital improvements continue to progress across the region - CCDHB
Infrastructure enhancement and pandemic resilience continues to progress at pace across the region's hospitals, with the construction of a new stand-by inpatient area for Te Pae Tiaki Wellington Emergency Department patients at Wellington Regional Hospital.
End of life care
Dying alone: heartbreaking stories of death during COVID-19 lockdowns - research | Voxy.co.nz
Families have shared heartbreaking and poignant stories with researchers about the deaths of their loved ones in Wellington Hospital during the COVID-19 Alert Level 3 and 4 lockdowns in 2020 when district health boards were restricting visitors to wards.
Paper is open access and can be found here
Health reforms
New Zealand's health restructure is doomed to fall short unless its funding model is tackled first
This year significant reforms to New Zealand's health care system will be introduced. But to achieve its goals of an equitable system, the government needs to make deeper changes than it has proposed.
Capital & Coast DHB set to hand over $52m deficit to new health entity
A $52.6 million deficit from the capital's district health board is set to be passed over to the new Crown entity, Health NZ, at the end of June, with unfunded Covid-19 costs pushing the balance sheet further into the red than expected.
Maori health
How a town of 200 people shaped the new Māori Health Authority boss
Riana Manuel may just be the most un-bureaucratic of bureaucrats.
She jokes about makeup artists not bothering with lipstick for her TV appearances now that she wears moko kauae, and is unaffected by having her photo taken in a Wellington southerly at a moment's notice.
Maternity and midwifery
UN report: Nearly half of all pregnancies are
The UN Population Fund says new research shows that nearly half of all pregnancies worldwide – 121 million annually - are unintended, which it calls "a neglected crisis".
Mental health
Hundred forty-eight public sector psychologist positions unfilled across NZ
Data released under the Official Information Act (OIA) shows there are 148 psychologist positions vacant across District Health Boards and the Ministry of Education nationally and not enough it being done to recruit and retain psychologists, says the APEX Union. 1
Pharmacy
Measles vaccines worth $8 million go to waste in 'botched' catch-up campaign
Health officials will bin about $8 million worth of vaccines to protect against measles because only 21,100 young people have been vaccinated as part of a catch-up campaign.
Public health
Parents call for teenagers to be eligible for life-saving meningitis vaccine
Bereaved parents are pushing for a potentially life-saving meningitis vaccine to be free for all 16-year-olds, urging the Government to extend the age band of those who qualify for it on the national immunisation schedule.
Sound and vision
Hearing Awareness Month: Youth hearing loss missed due to lack of adolescent screening programme
The lack of a hearing screening programme during the school years is a "real issue", says a group lobbying the Government to create an adolescent screening programme.
Tobacco, Drugs and alcohol
Healthcare professionals unite to address a 7 billion dollar problem - ProCare
Alcohol-related harm costs Aotearoa more than 7 billion dollars every year and is the leading cause of preventable death in Kiwis aged 15-49. Nearly 20% of all deaths for men, and 10% of all deaths for women are attributed to alcohol use.
Reports and Journals online
Issue 195
In this issue we examine the topics of venous thromboembolic disease, CTEPH (chronic thromboembolic pulmonary hypertension) and PAH (pulmonary arterial hypertension).
Issue 189
In this issue, a systematic review and meta-analysis demonstrates that not only are non-vitamin K oral anticoagulants safe, but they are superior to warfarin with reference to thromboembolic events and to major bleeding in patients with atrial fibrillation and bioprosthetic valves.
Articles of interest
Hospitalisation during lockdown–patients' beds-eye views | OPEN ACCESS
NZMJ Vol 135 No 1552: 1 April 2022
In the current study, we aimed to explore patient perspectives and potential lockdown-related concerns during their admission to our cardiology department.
Reducing healthcare inequities for Māori using Telehealth during COVID-19 | OPEN ACCESS
NZMJ Vol 135 No 1552: 1 April 2022
This research aimed to investigate and inform the use of Telehealth with Māori. We sought to understand the experiences of Telehealth (phone and online video) versus in-clinic healthcare in primary care settings during COVID-19 lockdown in March 2020, from both patients and Māori provider perspectives.
The article below is not freely available but may be accessed through databases and libraries to which readers have access. Alternatively SnIPS can provide it on a cost recoverable basis
Evaluation of an online learning module to improve nurses' and midwives' capacity to promote preconception health in primary healthcare settings.
Hammarberg Karin, Stocker Ruby (2021)
Australian Journal of Primary Health 27, 462-466.
https://doi.org/10.1071/PY21026
Optimal parental preconception health improves the likelihood of a successful pregnancy and a healthy child. Although primary healthcare professionals believe that it is within their role to promote preconception health to people of reproductive age, few do this routinely, in part because they lack knowledge on the topic and confidence to discuss it with their patients. The aim of this study was to evaluate the efficacy and acceptability of a free online learning module to assist nurses and midwives in primary health care to promote preconception health in their practice. A repeat online survey was administered before and after completion of the online learning module. The survey included questions gauging knowledge about and attitudes towards promoting preconception health. In all, 121 nurses/midwives completed the two surveys and the learning module. There were statistically significant improvements in the knowledge scores (from 6.42 to 8.31; P < 0.001) and in the proportion of participants who reported feeling confident in their knowledge about preconception health (from 15% to 53%). Almost all (95%) were satisfied with the duration and content of the learning module. The findings of this study suggest that the learning module is acceptable and improves nurses' and midwives' capacity to promote preconception health in their practice.
The above information has been collated for the College of Nurses Aotearoa (NZ) Inc by Linda Stopforth, SNIPS and is provided on a weekly basis. It is current as of 5 April
If you have any feedback about content - what parts are most useful or what you would like added - please email admin@nurse.org.nz
For more up to date news and information follow SNIPS at:
Facebook: Snips Info
Twitter: @SnipsInfo