News bulletin 20 April
on 20 April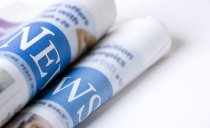 Welcome to the College of Nurses Aotearoa News Update.
No. 589, Wednesday 20 April 2022

Weekly news round-up of nursing and health information in New Zealand and internationally
New Zealand news
'A true leader': Nurse marks 45 years at Hawke's Bay Hospital - NZ Herald
After 45 years working at Hawke's Bay Hospital, including most of her career in the ED, it is no wonder nurse Sharon Payne is known as "the glue ...
Nursing recruitment at critical low rate - Newstalk ZB
An overseas recruitment campaign targeting intensive care nurses has employed just three people since it was launched two months ago.


Nurses, National critical of low success rate of $300,000 recruitment drive | RNZ News
An overseas recruitment campaign targeting ICU nurses has employed just ... nursing was particularly low right now and New Zealand risked losing ...
Pay gap widens for nurses working for Māori health providers - NZ Herald
As District Health Board nurses celebrate reaching a settlement in pay equity, Māori nurses who choose to work for a Māori health provider are still being paid 25 per cent less.
Nurse fined, suspended for three months after forging signature | Newshub
The Health Practitioners' Disciplinary Tribunal has found the nurse also falsified documents to get into specialist training in 2019. She has lost her ...
Nurses consider going to ERA over 'broken promise' in pay equity deal
Instead of voting to ratify its pay equity deal, the Nurses Organisation (NZNO) is asking its members on Wednesday whether it should go to the Employment Relations Authority over a dispute about back pay.
Nurses believe pay equity offer unlawful, govt disappointed | RNZ
There's been a major setback in the fight for nurses to fix the gender pay gap. The Health Minister Andrew Little says the New Zealand Nurses ...
Fair pay deal: 'No more money' for nurses - Health Minister
Nurses pay equity talks may need urgent resuscitation after the Health Minister gave their unions a very public serve.
Nurses Organisation U-turns on pay equity agreement, Health Minister says
The New Zealand Nurses Organisation has U-turned on its agreement with the Government to put a negotiated pay-equity settlement to its members for a vote, Health Minister Andrew Little says.
'Act in good faith': Health Minister's message amid nursing pay-equity saga - NZ Herald
Health Minister Andrew Little says the nurses' union has backtracked on its decision to put a pay equity deal to its members to vote on, ...
Nurses to consider legal action in historic pay equity settlement stalemate
The New Zealand Nurses Organisation will soon ask its members if they want to legally challenge an historic pay equity settlement.
Burnt-out nurse with Long Covid considering working at cafe - 1News
One nurse that had been in the profession for 17 years is considering a job at a cafe instead as she battles both burnout and Long Covid.
Grant Brookes – NZNO Constitutional Review – Speak up now for rules to empower union members
The Daily Blog
The revolt over broken promises to back-date Pay Equity for DHB nurses to 31 December 2019 is showing, once again, that union members are powerful when we organise and speak up.
International news
'Burnt out and tired': nurses at leading California hospitals prepare to strike - The Guardian
Stanford hospital at Stanford University in California has been consistently ranked among the top hospitals in the US by US News, but nurses say ...
Inaugural mentorship program takes Sanford nurse to Ghana
Year-long program connects nurses across the world to improve care
The other locations for this year's program include Costa Rica and New Zealand. Lindberg, who is a nurse navigator in Sioux Falls, South Dakota, was ...
New Study Finds More than a Third of Nurses Say they Plan to Leave Their Jobs this Year
According to a new survey by staffing firm Incredible Health, "more than one-third (34%) of nurses say it's very likely that they will leave their roles by the end of 2022 and 44% cited burnout and a high-stress environment as the reason for their desire to leave."
'Brutalised and burnt out' NHS hospital staff take 8m mental health sick days in five years
Staff shortages, treatment backlogs and the pressure of the pandemic have contributed to hospital doctors and nurses taking almost 23000 years off ...
Nurses Report Being Traumatized by Patient Care | MedPage Today
Workplace violence rising; close to 1 in 4 RNs are seeking treatment for a mental health concern
Digital tools help free up nurses for more patient care - Sanford Health News
Chief nursing officer: Better experiences for patients & nurses may mean 'breaking some traditions'
What made baby-boomer nurses work through the pandemic?
From novices to seasoned experts, the COVID-19 pandemic challenged all nurses in different ways. Facing a time of unprecedented turbulence in their careers, some baby-boomer nurses took the opportunity to retire early.
The U.S. nursing workforce fell by more than 100,000 in 2021, primarily driven by nurses under age 35 leaving hospital-based jobs, according to an analysis published April 13 in Health Affairs.
Cancer issues
Cancer diagnoses and treatments fell as Omicron swept country
The head of the national cancer agency is encouraging people to see their GP with any unusual symptoms in the wake of a drop in diagnoses and surgeries that has hit Māori and Pacific peoples hardest.
Covid-19: Cancer services hardest-hit by disruption in Southern
Southern District Health Board cancer diagnosis services have been hardest hit by Covid-19 disruptions.
Last month, the Southern District Health Board told parliament's Health Select Committee that the major effect Covid-19 had had on its operations was a lag in cancer diagnosis.
Children and young people
One year wait for kids seeking autism or ADHD diagnosis
Families seeking an autism spectrum or attention-deficit/hyperactivity disorder diagnosis for their child, can expect a year-long wait to go through Nelson's public health system.
Covid-19
Kiwis suffering health issues after Covid-19 vaccination want to be heard, but it's complicated
When Wendy* scales back her medication it hurts to breathe. Walking too far can be painful; even doing everyday tasks like putting out the washing or vacuuming is off the cards.
The 44-year-old mother-of-three isn't anti-vax. Despite being diagnosed with pericarditis after receiving two doses of the Covid-19 vaccination, she's trying to figure out how and when she'll be able to get her booster.
DHBs
Nelson Hospital revamp improves ability to treat Covid-19 patients
More than $1 million has been spent reconfiguring Nelson Hospital to better treat patients with Covid-19.
Masks continue to protect hospital patients, staff - Bay of Plenty DHB
To protect vulnerable patients and staff, local hospitals will continue to screen people for COVID-19 and require the use of masks under the orange traffic-light setting.
Southern DHB staffing shortages a mystery | Stuff.co.nz
The Southern District Health Board doesn't actually know how many vacancies it's carrying.
A recruitment report provided to the board's Hospital Advisory Committee in April says there may be as many as 922 vacancies – including 400 registered nurse and midwife vacancies – as of the end of February.
Major surgery cancellations likely as understaffed hospitals brace for winter
Leading clinicians say they're preparing to "make do" as they approach winter with huge gaps in staffing, which would likely result in more major surgery cancellations.
Food and nutrition
Supermarket duopoly, high prices 'locking people out of nutrition', health group says
Children's health is being put at risk by high fruit and vegetable prices and the Government needs to act with urgency to break up the Countdown and Foodstuffs duopoly, health advocates say.
Health system
NZ needs more locally trained doctors - medical school professor - 1News
Aotearoa needs more locally trained doctors and should start training them now. That's the view of the Dean of the Auckland Medical School and he's far from alone.
Tobacco, Drugs and alcohol
Smokers returning to quit services as Covid effects hit home
Getting sick with Covid is helping prompt smokers to kick the habit.
Nelson Marlborough Health's Stop Smoking Service had seen referrals fall by about 50 per cent during the pandemic, but in the past month that was starting to return to normal levels.
In the workplace
Nursing: 15 ways to boost engagement and retention
With the existing and projected nursing shortage1 across Australia, addressing retention and engagement is now more urgent than ever — but it doesn't have to be as hard as it is made out to be.
Ministry of Health reports
Research on social licence for health data re-use
Aotearoa New Zealand Public Perceptions of the Use of Personal Health Information
Nursing Safe Staffing Review and Report on the Review of the Care Capacity Demand Management (CCDM) Programme
This Nursing Safe Staffing Review and Report on the Review of the Care Capacity Demand Management (CCDM) Programme reviews the implementation, effectiveness and impact of the CCDM Programme.
Reports and Journals online
Issue 190
Other highlights in this review include:
Oral anticoagulant use beyond 90 days for VTE
Fracture risk during drug holiday from risedronate vs alendronate
Calorie-restricted nut diet in patients with stable CHD
Issue 13
Highlights in this review include:
Development of an electronic frailty score
Advance care planning documentation during the COVID-19 pandemic
Bisphosphonate therapy reduces long-term risk of fractures in osteoporosis
Journal of Primary Health Care.
March 2022
The Journal of Primary Health Care (JPHC) is the peer-reviewed, open access research journal of The Royal New Zealand College of General Practitioners (RNZCGP).
The JPHC provides its New Zealand and international audience of general practitioners, practice nurses, community pharmacists and other primary health care practitioners with independent, peer-reviewed, research-based knowledge to apply in their practices.
Articles of interest
Strategies for overcoming language barriers in healthcare,
Squires, Allison PhD, RN, FAAN
Nursing Management (Springhouse): April 2018 - Volume 49 - Issue 4 - p 20-27 doi: 10.1097/01.NUMA.0000531166.24481.15
Language barriers between nurses and patients can affect patient care. Follow these practice-based strategies to improve outcomes and reduce readmissions.
Current trends in global nursing: A scoping review.
Yatsu, H, Saeki, A. Nurs Open. 2022; 9: 1575–1588. https://doi.org/10.1002/nop2.938
This review aimed to elucidate research trends in global nursing in international literature.
The above information has been collated for the College of Nurses Aotearoa (NZ) Inc by Linda Stopforth, SNIPS and is provided on a weekly basis. It is current as of 19 April
If you have any feedback about content - what parts are most useful or what you would like added - please email admin@nurse.org.nz
For more up to date news and information follow SNIPS at:
Facebook: Snips Info
Twitter: @SnipsInfo