News bulletin 4 April 2012
on 4 April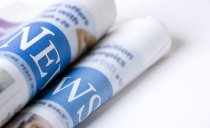 Welcome to the College of Nurses – News Update.
No. 97 –  4 April 2012

From NZ media this week 

PHO told not to establish e-referral system: Bowers 
Southern Primary Health Organisation was advised not to introduce the electronic referral system which is now causing concern, and instead wait for the South Island-wide system, South Island Information Systems Service Level Alliance chairman Dr Andrew Bowers, of Dunedin, says.
http://www.odt.co.nz/regions/otago/203593/pho-told-not-establish-e-referral-system-bowers 

Clowning your way to good health
Thomas Petschner and his partner Rita Noetzel are one step closer to realising their dream of having doctors in red noses and white coats in every hospital around New Zealand.
http://www.stuff.co.nz/6681037/Clowning-your-way-to-good-health 

Emergency wards battle the clock
Many hospital emergency departments are caring for patients in units where they can "stop the clock" on the Government's…http://www.nzherald.co.nz/nz/news/article.cfm?c_id=1&objectid=10796346 

Target setting speeds care in EDs
Faster treatment of the nearly one million patients seen in New Zealand hospital emergency rooms annually is said to be saving lives.
http://www.nzherald.co.nz/nz/news/article.cfm?c_id=1&objectid=10796053 

Call for greater awareness of plight of elderly
Elderly suicide rates are flying under the radar in Taranaki because the problem "isn't sexy
http://www.stuff.co.nz/taranaki-daily-news/news/6656110/Call-for-greater-awareness-of-plight-of-elderly 

Childrens-ward-redesign-dangerous
Hospital's orthopaedic surgeons say a new hospital layout they were "ambushed" with by management will mean their patients will be so spread out they will be put in danger
http://www.stuff.co.nz/waikato-times/news/6655916/Childrens-ward-redesign-dangerous 

Maternity change could lead to deaths, say nurses
The nurses' union is worried the lives of newborn babies and mothers would be put at risk if a proposal to move maternity services from Whanganui to Palmerston North goes ahead.
http://www.nzherald.co.nz/health/news/article.cfm?c_id=204&objectid=10795574 

Whanganui and Palmerston North must keep women's health services
The New Zealand Nurses Organisation (NZNO) is concerned that a proposal to shut down specialist maternity services in Whanganui and move them to Palmerston North will be a disaster for women, babies and their whanau who live in the area. The proposal also plans to move elective gynaecology services from Palmerston North to Whanganui.
http://www.scoop.co.nz/stories/GE1203/S00156/whanganuipalmerston-north-must-keep-womens-health-services.htm 

Nurses fear a 'disaster' from maternity shift
The regional women's health service proposal being considered by both Whanganui and MidCentral district health boards has been labelled worrying and shortsighted by the New Zealand Nurses Organisation.
http://www.wanganuichronicle.co.nz/news/nurses-fear-a-disaster-from-maternity-shift/1325848/ 

Nursing Shortage Eases For Now
AUCKLAND – The demand for overseas nurses in New Zealand has shrunk because of a glut of qualified and lesser-trained nurses who are already on the ground.
http://filipinonews.co.nz/cover-story/91-nursing-shortage-eases-for-now 
BEYOND WORDS
New handbook for NZ bereaved parents launched
Every year thousands of New Zealand parents are affected by the death of their own child. They may have died as a baby, child, teen or adult and their death ..

http://www.scoop.co.nz/stories/GE1203/S00140/new-handbook-for-nz-bereaved-parents-launched.htm
International media
ANA Testifies before Congress on Strengthening Nursing Workforce

merican Nurses Association (ANA) President Karen A. Daley, PhD, MPH, RN, FAAN, informed a congressional committee Thursday that there is a critical need to develop a stronger nursing workforce to fill a projected 1.2 million nursing jobs that will open within the next decade and to meet the increasing health care demand of an aging population.

http://lists.ana.org/t/683218/502851/5962/6/
urse education cuts pose threat to 'quality of patient care' (requires registration)

The Royal College of Nursing and the Council of Deans of Health have issued a joint statement warning of the threat to the profession posed by significant cuts in the commissioning of pre-registration education of adult nurses.

http://mail.nursingtimes.net/a/hBPXdOuB7gYBnB8VhXWNshWWRTW/new2
Bedside care devices not sufficient for nurses' information needs (registration needed)

Intensive care bedside devices "do not adequately support" the information needs of nurses and may affect error rates, according to a German study published in the Journal of the American Medical Informatics Association.

http://www.nursingtimes.net/5043364.article?referrer=e26
 

Registered Nurse Labor Supply and the Recession — Are We in a Bubble?

Article from the New England Journal of Medicine
The countercyclical nature of the health care industry, in which job gains occur faster in recessionary than in nonrecessionary periods, was revealed once again during the 18-month recession that officially began in December 2007. Whereas the national economy lost 7.5 million jobs, the health care industry gained 428,000 jobs.

1

In particular, hospital employment of registered nurses (RNs) increased by an estimated 243,000 full-time equivalents (FTEs) in 2007 and 2008 — the largest increase during any 2-year period in the past four decades.

2

Because of this increase at the beginning of the recession, the decade-long national shortage of RNs appears to have ended

http://www.nejm.org/doi/full/10.1056/NEJMp1200641?query=featured_home&
Researchers: Nursing shortage in U.S. temporarily over

A nursing shortage in the U.S. that led to a decade-long push for new hires and more graduates in the field is over, at least until 2020 when a glut of retirees will leave a new gap to fill, researchers said.

http://www.detroitnews.com/article/20120321/BIZ/203210457/1361/Researchers--Nursing-shortage-in-U.S.-temporarily-over
More Men Trading Overalls for Nursing Scrubs

IN 2007, Kurt Edwards figured he would be stacking and racking 80-pound boxes of dog food and celery in the back of a grocery store for the rest of his working life. And he was fine with that.

http://www.nytimes.com/2012/03/22/your-money/displaced-men-trade-blue-collar-jobs-for-nursing.html?_r=2&pagewanted=1

Aging workforce: Retaining valuable nurses
The impending retirement of RN baby boomers is now a workforce reality that could have a profound impact on U.S. healthcare.

1

–

3

The CDC and the National Institute for Occupational Safety and Health projected that in 2010, middle-aged and older workers would outnumber younger workers.

4



http://journals.lww.com/nursingmanagement/Fulltext/2012/03000/Aging_workforce__Retaining_valuable_nurses.12.aspx
Celebration of ACT Nurse Practitioners' Roles in ACT Launched
ACT Chief Minister and Minister for Health Katy Gallagher officially launched March 26, 2012 a celebration of the different roles of nurse practitioners in the ACT and an acknowledgement of their achievements. Speaking at the inauguration of the Australian College of Nurse Practitioners ACT Chapter's 'Options, Outcomes and Opportunities' Showcase, the Chief Minister voiced out her support for nurse practitioners with almost ten years of active practise in the ACT and affirmed anew the ACT Labor

http://bit.ly/H0GB7i
NSWSA Calls for Defense of Nurse-Patient Ratios

The New South Wales Nurses' Association (NSWNA) has announced its campaign to defend work ratios for the sake of patient safety, in response to Premier O'Farrell's introduction of laws that prove hostile to the cause.

http://bit.ly/H3A930
Bittersweet Victory for Victorian Nurses
The Australian Nursing Federation's (ANF) Victoria branch is happy with the outcome of its 9-month campaign to prevent the state government from replacing nursing ratios. In addition to the patient ratios, the campaign also stopped the Baillieu Government from replacing nurses with assistants in nursing and secured a pay rise of 14% to 21% for the nurses.

http://bit.ly/H68Pi0
Public health
Latest research highlights the link between poverty and respiratory disease

The connection between poverty and respiratory disease is well established. Poverty affects respiratory health in many ways with overcrowding and cold, damp houses known to cause respiratory illnesses and admissions to hospital. Poor access to health care can often prevent these illnesses from being treated adequately.

http://bit.ly/HKI9Ct
 



Health and wellness

 
Health Care's Growing Complexity Causing Greater Nursing Stress

March 25, 2012
- More than 75 years ago and long before health reform, endocrinologist Hans Selye defined stress as "the nonspecific response of the body to any demand for change." Today, with a rapidly evolving health care environment, nurses are facing additional stress, but there are ways to mitigate the effects.

http://bit.ly/H5YEe6

Nurses Rejuvenate at HUP's Center for Nursing Renewal

March 25, 2012
- Let's face it--caring for patients can prove stressful and emotionally draining, but the Center for Nursing Renewal at the Hospital of the University of Pennsylvania (HUP) in Philadelphia provides nurses with an opportunity to unwind and return to their units more refreshed and energized
http://bit.ly/HWcSLK
Work and management
Plans to extend flexible working hours progress

A law allowing some workers the right to request flexible working hours is to be extended to all employees.

http://www.nzherald.co.nz/nz/news/article.cfm?c_id=1&objectid=10795583
5 Things You Should Say to Your Colleagues Today

They're small things--but they can completely change someone's day.

http://linkd.in/H1F1Eq
Face up to doing the dreaded appraisals

Well-designed discussions about performance benefit care and can be positive and constructive experiences.

http://www.nursingtimes.net/5042587.article?referrer=e9
Articles of interest
Hourly Rounding: Challenges With Implementation of an Evidence-Based Process

Journal of Nursing Care Quality
March 2012 
Volume 27 Number 1
Pages 13 – 19

Introduction of an evidence-based practice change, such as hourly rounding, can be difficult in the hospital setting. This study used ethnographic methods to examine problems with the implementation of hourly rounding on 2 similar inpatient units at our hospital. Results indicate that careful planning, communication, implementation, and evaluation are required for successful implementation of a nursing practice change.

http://bit.ly/xUL3gL
Experts Identify the Best Nursing Career Opportunities

February 16, 2012
- While nursing has long been a profession with a myriad of career options, America's aging population and an evolving health care marketplace are creating even more possibilities.

http://bit.ly/A9GLm7
Improving Performance

Reasons for non-attendance: audit findings from a nurse-led clinic
Background and context: Evidence has shown that non-attendance at clinics occurs for a vari­ety of reasons and impacts negatively on client outcomes and effective use of clinic resources. This paper reports an audit of non-attendance at Care Plus and diabetes clinics undertaken between October 2007 and October 2008, in a large general practice in the Wellington region.
Jill Wilkinson, Mary Daly

http://www.rnzcgp.org.nz/assets/documents/Publications/JPHC/March-2012/JPHCIPWilkinsonMarch2012.pdf
Online resources
New e-learning workplace program - How much do you know about depression and anxiety?

beyondblue
has developed the first of a series of FREE interactive e-learning programs designed to be used in the workplace. The Workplace Mental Health Awareness
e-learning Program examines myths and misconceptions about depression and anxiety disorders, aiming to increase awareness and understanding. The e-learning program also looks at signs and symptoms, and how to help someone you're concerned about. Check out how much you know (or don't know) about depression and anxiety at
www.beyondblue.org.au/workplace
FREE information booklet on depression and anxiety

beyondblue
has produced a new booklet that aims to provide clear and comprehensive information about depression and anxiety, including:
What the conditions are
Common symptoms and how to recognise them
How to get help for yourself or for someone you know
How to stay well
Caring for someone with depression or anxiety.
Free copies of Depression and anxiety: an information booklet are available to

download

or

order

online - or you can call 1300 22 4636.

http://www.beyondblue.org.au/index.aspx?link_id=7.980&tmp=FileDownload&fid=2415
New publications and reports online
Safe staffing for older people (PDF 1013.0 KB)
Publication code:
004 234

Publication date:
19 March 2012

ISBN:
978-1-908782-04-5

Abstract:
Hospital care for older people is currently an area of intense public concern across the UK. The publication brings together findings from the RCN's forthcoming report on safe staffing for older people's wards. Building on existing RCN guidance, this new publication lays out a series of recommendations to address issues such as diluted skill-mix on older people's wards.

http://www.rcn.org.uk/__data/assets/pdf_file/0008/439487/Safe_staffing_for_older_people_Final_V3.pdf
Tuberculosis case management and cohort review. Guidance for health professionals (PDF 1.7 MB)
Publication code:
004 204

Publication date:
15 March 2012

ISBN:
978-1-908782-03-8

Abstract:
Tackling the resurgence of TB in the UK is a major public health challenge. This practical guidance is an invaluable compendium of evidence-based best practice for nurses and health care professionals who case manage patients with suspected and confirmed tuberculosis (TB). Complementing existing guidance from the National Institute for Health and Clinical Excellence it provides a clear and concise reference manual for frontline workers engaged in TB control and aims to promote standardisation of protocols and procedures, ensure accountability for delivery and establish clear performance measures through cohort review.

http://www.rcn.org.uk/__data/assets/pdf_file/0010/439129/004204.pdf
Continuity of care for older hospital patients (King's Fund)

A call for action
Consistent, reliable

high-quality care

 is what all patients want and health workers aim to provide. However, the reality for most patients, particularly those in acute hospitals, often falls far short of the ideal. In the context of acute care, the risks of fragmentation and breakdown in care co-ordination are high, especially for older patients. This paper focuses on those aged 70 years and older with multiple health problems and explores how continuity of care affects them and the people closest to them.
Continuity of Care for Older Hospital Patients: A call for action
outlines:
the current situation, including the fact that most patients in hospital are older, that the length of time they spend in hospital is directly related to age, that they are frequently  moved around inside the hospital and are more likely to be re-admitted after discharge
why continuity of care is so difficult to achieve, including increasing specialisation in medicine and nursing; the fact that hospitals are under pressure to meet access targets, to increase productivity and to reduce lengths of stay
what good practice would look like, with recommendations on practical models and methods for improving continuity – eg, enrolling carers as partners in care, appointing a named key worker, ensuring patients and carers know which consultant is in charge of the patient's care and how to reach them, use of documents such as 'This is Me' , providing better training for staff.
In addition to reviewing the published evidence both in the UK and beyond, this paper also includes

case studies from individual carers

 and examples of interventions designed to strengthen relationships between patients, carers and professionals.
The findings from the study were shared with experts in policy, practitioners, researchers and voluntary sector campaigners at the

Sir Roger Bannister Health Summit at Leeds Castle

 in November 2011.

http://www.kingsfund.org.uk/publications/continuity_of_care.html
The above information has been collated for the College of Nurses Aotearoa (NZ) Inc by Linda Stopforth, SNIPS and is provided on a weekly basis.

 

It is current as at

 

Wednesday 4 April 2012
If you have any feedback about content - what parts are most useful or what you would like added - please email
admin@nurse.org.nz
Facebook:
Snips Info
Twitter:

@SnipsInfo