News bulletin 27 April 2022
on 27 April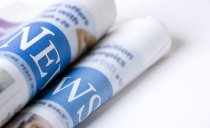 Welcome to the College of Nurses Aotearoa News Update.
No. 590, Wednesday 27 April 2022

Weekly news round-up of nursing and health information in New Zealand and internationally
New Zealand news
Experienced academic leader and researcher to lead EIT School of Nursing
EIT's new Head of the School of Nursing is an experienced academic leader and researcher who is looking forward to growing and developing the institute's nursing programmes in a changing tertiary landscape.
Remembering the nurses of war this Anzac Day | Stuff.co.nz
A Queen's Service Medal awardee is asking people to remember the thousands of nurses who served in war time on Anzac Day.
Denise Wood ended her career as a nurse in the 1990s and has been volunteering in Taranaki ever since.
Kiwi women war stories told at Western Bay Museum - NZ Herald
Highlights include:
Vida MacLean – influential civilian and military nurse
One of the standout artefacts of Service and Sacrifice is nurse Vida MacLean's World War I nurse's uniform on display. Vida was mostly unknown but with a range of experience throughout both world wars from Egypt during WWI, to the Plunket Society and the Indian Army during World War II.
New headstone unveiled for 'Angel of Antwerp' nurse who saved soldiers | Stuff.co.nz
The medals awarded to nurse Maria Hull for her bravery in Belgium during WWI have been included on a new headstone unveiled at Motueka Cemetery.
10,000 health workers vote to strike during May
Ten thousand health and disability professionals who work in public hospitals have voted overwhelmingly to take strike action in May, the Public Services Association says
Nurses pay equity mess | Otago Daily Times Online News
The Government will be disappointed that what it has trumpeted as the most significant pay-equity settlement in history is far from settled.
Nurses: Go to court or accept DHBs' offer? | Te Ao Māori News
The New Zealand Nurses Organisation (NZNO) is considering legal action after backing out of an agreement with the country's district health boards to ratify a pay equity settlement last week.
International news
Why nurses from abroad are in high demand in North Dakota and across the U.S. | PBS NewsHour
Recruitment of foreign-trained nurses has hit a record high in the United States amid the coronavirus pandemic. But these workers, many of whom ...
BC aims to make it easier, cheaper for foreign nurses to start work - Castlegar News
Registered nurse Dana Pagazzi receives supplies as she attends to a patient in the COVID-19 Intensive Care Unit at Surrey Memorial Hospital in ...
Finnish Nurse Unions Threaten Mass Resignation in Labor Protest - Bloomberg.com
Finnish nurses are threatening a mass resignation to protest government plans to force them to work amid a strike.
American Association of Colleges of Nursing (AACN) Launches Initiative Focused on Building a Culture of Belonging in Schools of Nursing
AACN has received funding from Johnson & Johnson to launch a new initiative to "assist nursing schools in creating inclusive learning environments where all students feel a strong sense of belonging and purpose." The 18-month program entails "scaling up the use of AACN's Leading Across Multidimensional Perspectives (LAMP) Culture and Climate Survey to better assess the experiences of racially diverse nursing students and identify practices that facilitate student success."
Nursing staff stood down for not complying with mandates
Amid the community spread of Covid-19 in American Samoa, nursing staff at the territory's only hospital have been placed on leave for failing to comply with covid-19 mandates.
Virtual ICU service launched at Broken Hill Hospital but nurses seek more staff - ABC News
The service linking local clinicians and patients with intensive care staff in Sydney is formally up and running, but the local union says more ...
Higher-paid agency nurses could pose 'dangerous challenge' to health system: union - CTV News
A nursing union boss wants Canada's auditor general to find out how many privately contracted nurses are working for health authorities across the country, doing the same work as staff counterparts while being paid far more.
Soaring staff COVID infections prompt hospitals to cancel surgeries - Toronto Star
Staff absences are also forcing hospitals to redeploy nurses to cover for sick colleagues and to ask some to work overtime shifts to lessen the impact ...
New Quality Standards for Nurse Practitioner Programs Endorsed by National Nursing Organizations
The National Task Force on Quality Nurse Practitioner Education (NTF), a coalition of 19 national nursing organizations, has published 2022 Standards for Quality Nurse Practitioner Education (6th edition), a new set of standards designed to ensure quality in graduate programs that prepare nurse practitioners (NPs). The new criteria will be "used by nursing colleges and universities nationwide to update curriculum and clinical experiences to better prepare graduates for contemporary NP practice."
Securing Nurses and Care-Workers in Aged Care - The National Tribune Australia
Today, the Hearing for the Australian Nursing and Midwifery Federation's (ANMF) and Health Services Union's (HSU) landmark applications for a 25% increase to award wages for aged care workers commences in the Fair Work Commission. The ANMF makes this application on the basis that the work of aged care workers has never been properly valued and that it is undervalued. Guaranteeing wages that genuinely reflect the value of the work, alongside mandated safe staffing and 24 hour registered nurse presence will ensure staff are attracted to work in the aged care sector, the ANMF said today.
Aged care / Aging population
Retirement villages are booming, while aged care homes face a staffing crisis over nurses ...
The proportion of Kiwis aged 65 and over is increasing, and by the late 2030s, they will make up almost one-quarter of New Zealand's population. A ...
'Absolute crisis' in residential care staffing | Otago Daily Times Online News
Aged residential care nurses have historically been paid less as they are ... favour of stories told out of Auckland, Wellington and Christchurch.
Greymouth rest homes work together to solve staffing shortage | Voxy.co.nz
Some residents of two Greymouth rest homes are being temporarily relocated from one facility to the other to address the impact of COVID-19 and the extensive period of border closures on staffing.
Children and young people
Covid Sees Auckland Children's Immunisation Rate At Lowest Point In 2 Years, According To Latest ProCare Data
The percentage of children across Tāmaki Makaurau that have received their recommended childhood immunisations by the age of two, is at its lowest point in two years according to the latest Population Health data from leading healthcare provider ProCare.
Fears declining adolescent use of alcohol, tobacco, and cannabis has plateaued, and could reverse
The early 21st century decline in adolescent use of alcohol, tobacco and cannabis may have reached a plateau, and could reverse, researchers fear.
DHBs
Covid-19: Strained Northland hospitals ask whānau to help patients shower
Northland hospitals are so overtaxed by Covid-19 they are asking whānau members to help with patient care, including help moving and showering patients.
Disability
Report shows disabled people 'missed out in COVID response'
The Disability Commissioner's new report (Inquiry into the Support of Disabled People and Whānau During Omicron) highlights failings in the COVID response for disabled people - communication has been confusing and difficult to access; COVID vaccinations and personal protective equipment (PPE) have been difficult for disabled people to access; and support services have been adversely impacted, says New Zealand Disability Support Network CEO Peter Reynolds.
Maori health
Equity promise for Māori Health Authority - Waatea News
The Health Ministry's Deputy Director Māori is confident a reformed health system will deliver more fairness to Māori nurses and providers.
Mental health
Man takes his life in North Shore Hospital after several checks were missed | Stuff.co.nz
A mental health patient admitted to North Shore hospital was given a "window of opportunity" to take his life, after hospital staff failed to complete multiple checks on the Auckland man.
The hospital also didn't document a decision to move the man from one-to-one supervision to 10-minute checks properly, as well as making no handovers between morning and afternoon nurses handling the checks.
Staff shortages 'damn stressful' for Blenheim mental health team | Stuff.co.nz
A nurse at Wairau Hospital's Community Mental Health and Addiction Service says low staffing numbers have been an ongoing problem with no quick ...
Rainbow youth worry about discrimination when seeking mental health help
Many rainbow youth are concerned about facing discrimination when seeking mental health help, research shows.
Public health
Large-scale study launches for blood donation equity
A study called "SPOTS": Sex and Prevention of Transmission Study launched on Tuesday and wants to hear from 4000 men who have sex with men (MSM) about their views on blood donation and their safe sex practices, aiming to make blood donation fairer for gay, bisexual, takatāpui and other MSM.
In the workplace
Management of aggressive patient situations
Workplace violence is a growing threat in healthcare worldwide and rates of verbal and physical assault correlate with patient contact time, placing nurses in the highest risk category of all healthcare workers.
All healthcare providers should be equipped with the knowledge to identify agitation and escalating behavior and possess the skills to de-escalate a potentially hostile situation.
Management of aggressive patient situations (MAPS) curriculum incorporates a specific patient and healthcare perspective using adult learning strategies, differentiating it from other programs intended for a more general audience.
Reports and Journals online
Commitment and Growth: advancing mental health nursing now and for the future (NHS)
This report contains a range of recommendations to develop the mental health nursing workforce. It outlines eight system-wide recommendations addressing issues including career progression and encouraging nurses to remain in the profession. Each set of recommendations is broken down into action points for areas of work - analysing where and how changes can be made, to guide future policy.
Articles of interest
Nurses' role in accomplishing interprofessional coordination: Lessons in 'almost managing' an emergency department team
Sarah Wise LLB MSc PhD, Christine Duffield RN PhD FACN, Margaret Fry NP, PhD, Michael Roche RN, PhD, FACN
Journal of Nursing ManagementVolume 30, Issue 1
To describe how nurse coordinators accomplished day-to-day interprofessional coordination in an Australian emergency department team, drawing some lessons for the design of nurse coordinator roles in other settings.
Background
Previous studies have examined leadership within nursing teams, and there are a growing number of registered nurses employed as care coordinators. There is limited literature on how the day-to-day coordination of interprofessional teams is accomplished, and by whom.
The article below is not freely available but may be accessed through databases and libraries to which readers have access. Alternatively SnIPS can provide it on a cost recoverable basis
Bibliometric review of the field of Australian nurse practitioner research between January 2000 to May 2021,
Jane Currie, Addison C Borst, Michael Carter
Collegian, 2022, ISSN 1322-7696,
https://doi.org/10.1016/j.colegn.2022.03.001.
Nurse practitioners have been practising in Australia for the past 20 years. As the role has evolved, so has the underpinning evidence base.
Aim
To describe the field of nurse practitioner research in Australia, between January 2000 and May 2021, to identify strengths and opportunities for future investigation.
The above information has been collated for the College of Nurses Aotearoa (NZ) Inc by Linda Stopforth, SNIPS and is provided on a weekly basis. It is current as of 26 April
If you have any feedback about content - what parts are most useful or what you would like added - please email admin@nurse.org.nz
For more up to date news and information follow SNIPS at:
Facebook: Snips Info
Twitter: @SnipsInfo