News bulletin 4 May
on 4 May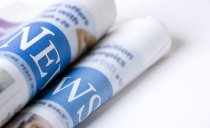 Welcome to the College of Nurses Aotearoa News Update.
No. 591, Wednesday 4 May 2022

Weekly news round-up of nursing and health information in New Zealand and internationally
New Zealand news
Nurse admits professional misconduct by giving patients unprescribed drugs - NZ Herald
A registered nurse has admitted giving dementia patients in a rest home unprescribed drugs on her day off, after she claimed they were being abusive, including one who was biting and hitting others.
Repeated acts of dishonesty lead to nurse's censure | Otago Daily Times Online News
A nurse manager who used a company credit card to buy more than $500 worth of petrol for his own car has been censured for his dishonesty.
Frustration as new 'Safe Areas' abortion law ineffective without application process in place
Abortion providers are frustrated that, despite the passing of the "Safe Areas" abortion law in March, no application process is available yet through which to request a safe zone.
World-leading health precinct to transform central Dunedin
A world-leading health and education precinct in central Dunedin has been unveiled by the Southern District Health Board.
A single clinical decision support tool designed for Australian and New Zealand nurses
A nurse's role is complex as it continues to expand and change in response to modern healthcare demands. However, the qualities that make the most difference to patients — confidence, competence, and compassion — remain the same.
Nurse who allegedly touched patients' breasts could face legal action | Stuff.co.nz
A nurse who allegedly touched a vulnerable patient's breasts and looked down the underwear of another could face legal action.
International news
Tonga: NZ medical team notices signs of post-traumatic stress disorder | RNZ News
His team focuses on training nurses and social workers for mental health rehabilitation, an area of health that is underdeveloped in Tonga.
"We want adequate staffing and pay that meets inflation"—Striking Stanford nurses speak out
A Stanford nurse diabetes educator, Rachel, whose name has been changed to protect her from retribution, explained to WSWS reporters why she was ...
Government's 50k nurses initiative 'having no impact' on vacancies
The nursing workforce shortage in England is set to remain severe even though the NHS is on track to meet its recruitment target of 50000 more ...
'We are hemorrhaging nurses': Ontario's wage restraint law blamed for hospital staff shortages
Bill 124, enacted by the Ford government, limits compensation increases to one per cent over three years for all public sector workers, including frontline health workers
Pandemic's Early Days Hit Nurses Hard: Report | Health News - USNews.com
THURSDAY, April 28, 2022 (HealthDay News) -- -- Frontline nurses were plagued by "moral distress" in the early days of the pandemic because they lacked the support to provide high-quality care, a new report reveals.
Nurses with long Covid bullied by managers into returning 'too soon' | NursingNotes
Over half of nurses returned while still suffering from symptoms which could affect their practice. Nursing and other healthcare staff with long Covid
Overseas nurses barred from profession due to 'discriminatory' language exam - The Guardian
Many native English speakers unable to reach standard demanded by Nursing and Midwifery Council, critics claim
1916 BUILT STEAM LOCOMOTIVE 'ILLINGWORTH' WILL BE RENAMED 'NIGHTINGALE AND SEACOLE'
The Embsay & Bolton Abbey Steam Railway have announced that a 1916 steam locomotive, resident at their railway, will be renamed Nightingale and Seacole to mark the courage of those in the front line tackling the Covid-19 pandemic.
'I just need a space to cry.' Hospitals set up places where nurses can recharge
MIAMI — Caring for very sick children daily can be emotionally taxing, even for professionals with years of experience. As front-line workers who also support grieving parents, nurses often cope with chronic stress.
A nurse made a fatal error. Why was she charged with a crime? - Vox
How the RaDonda Vaught case threatens patient safety.
Aged care / Aging population
Retirement villages to close doors in 'perfect storm' of nursing shortages | Newsroom
NZ Aged Care Association surveys show there are close to 1,000 vacant positions for registered nurses across the aged care industry.
Rest-home residents temporarily relocated | Otago Daily Times Online News
Some residents of two Greymouth rest-homes are being temporarily relocated from one facility to the other due to Covid-19, and the effects of border closures on staffing.
Nursing shortage causing crisis for aged care homes - Scoop Wellington
About 36,000 New Zealanders live in aged residential care and a further 75,000 ... The Nurses Society in a statement said the aged care sector had ...
Loss of aged care beds as nurses leave
The aged care sector is facing a perfect storm.
Aged Care Association chief executive Simon Wallace says the sector is about 1000 nurses short, forcing operators to close beds – 500 in the last six months.
Aged care sector 'in crisis' with more than 1000 registered nurses needed across the country
The high cost of living in the capital is inflaming a national nursing shortage, says an aged care provider which has been forced to close one of its 24-hour hospital services.
Aged care on life support ahead of Budget Day
Simon Wallace is chief executive of the NZ Aged Care Association
OPINION: As Budget Day approaches, our aged care facilities around New Zealand face closing beds or closing altogether, displacing older, vulnerable Kiwis from what are their homes.
The grim reality of what happens in a nursing home that doesn't have registered nurses 24/7 (Australia)
I'm a nurse practitioner working in specialist palliative aged care. Let me share with you just a little bit about what happens in a residential aged care facility/'nursing home' that doesn't have registered nurses 24/7, 365 days of the year.
Morrison says he can't make aged care nurses fall from the sky. Sounds like he's not even trying
Why has the Coalition failed to recruit, and retain, the workforce it has long known would be needed?
Cancer issues
Kiwi cancer patients miss out on 18 medicines funded in Australia - report
Eighteen cancer treatments publicly funded across the ditch are not available to New Zealanders, despite offering "substantial" clinical benefit, new analysis has found.
Climate
The climate crisis and its health impacts
The climate crisis and its health impacts "The report serves not just to highlight the extent and awareness of the link between climate change and health, but also to demonstrate the steps we can take and solutions in our grasp." Source: Public Policy Projects
Covid-19
'Deflated, undervalued': Covid lockdown's legacy for community healthcare workers
Negative psychological and social effects from the first Covid-19 lockdown were long-lasting for community healthcare workers in New Zealand, a new study has found.
The Legacy Of Lockdown For Community Healthcare Workers
A new study, which examines the impact of COVID-19 on community healthcare workers in Aotearoa, shows that negative psychological and social effects from the first lockdown were long-lasting.
Covid-19: Highly vaccinated communities see far fewer deaths - study
High vaccination rates reduced Covid-19 deaths by more than 80% compared with places with low vaccine uptake, according to a major study of cases in the United States.
Kiwi nurse witness to 'terrifying' Covid toll in English colleagues | Stuff.co.nz
Kiwi nurse Tracey Bishop lost 13 colleagues in the Covid pandemic while working in London.
In Nelson to settle her father's estate, the practice nurse for the military said she was frustrated with the vaccine hesitant among her co-workers, with some dying for their beliefs.
Health authorities preparing plan for Covid-19 resurgence
Health officials are drafting a plan on how the country will cope if it is hit with a new Covid-19 variant that is more infectious or severe than Omicron.
Omicron BA.4 variant: No changes to managing virus needed, ministry says
The BA.4 Omicron variant has arrived in New Zealand via a traveller from South Africa.
DHBs
Health ministry says whānau showering hospital patients is 'creative initiative'
The Ministry of Health says district health boards are creatively coping with the pressure of Covid-19, including inviting whānau members to help with hospital patients' care.
Feilding Health Centre extends into the Clevely ward | Stuff.co.nz
"The redeveloped Clevely Wing will be a more suitable environment for the community mental health team and allow for more GP and nursing services.".
Midwife shortage puts pressure on maternity care in South Canterbury | Stuff.co.nz
At least 28 pregnant South Canterbury women have been unable to find midwives, instead coming under the care of an already overstretched district health board.
Calls for new south Auckland hospital as Middlemore turns 75
There are calls for a new hospital in south Auckland as its existing facility, Middlemore, gets set to celebrate its 75th birthday.
Patients becoming 'invalids' while they wait for surgery, surgeons say
People who use Southland Hospital are living longer, many are living in poverty and the population the hospital serves has grown by 29% in the past 15 years.
SDHB commits to supporting Pasifika healthcare providers
Southern Pasifika health providers have demanded change after delivering services for decades they say with little or no help from the district health board
Heart health
Fewer people surviving cardiac arrests in community, 1 in 4 get to hospital alive
Fewer New Zealanders are surviving cardiac arrests that occur outside of hospital, with survival rates down for the second consecutive year – a fact experts believe is linked to disruptions caused by the Covid-19 pandemic.
Maori health
New Report Challenges Health Services To Make Whakawhanaungatanga Central To The Care Of Māori After Major Trauma
A new report is calling for health services to ensure whakawhanaungatanga is central to the care and rehabilitation of Māori suffering traumatic injury.
Maternity and midwifery
Midwife exodus fears as Australian advertisements start 'creeping through again'
With the reopening of borders, Kiwi midwives are being lured across the Tasman, putting a workforce stretched by Covid-19 under pressure.
Mental health
'We are struggling': Top psychiatrist's warning amid increasing mental health demand
Mental health services are in a poorer state than they were four years ago with clinicians struggling to care for the sickest patients, a top doctor says, raising serious doubts about Government pledges to dramatically improve the service in the face of increasing demand.
Govt needs a plan to boost mental health workforce - New Zealand National Party
"Almost double the number of mental health nurses are leaving the workforce than those joining. The recruitment of 234 new mental health nurses ...
Suicide leading cause of death during pregnancy for wāhine Māori
A newly released report by the Helen Clark Foundation Mahi a Rongo reveals suicide as the leading cause of death during pregnancy in Aotearoa.
Watchdog to scrutinise mental health and addiction services access among young people
Parliament's independent spending watchdog has outlined plans to assess whether mental health and addiction services are working for young New Zealanders.
No Benefit In Seclusion Of Mental Health Patients, Says Ombudsman
Chief Ombudsman Peter Boshier says he is worried about high rates of seclusion at two Bay of Plenty mental health facilities, particularly for Māori patients.
Māori mental health patients disproportionately facing seclusion, ombudsman finds
A report by Chief Ombudsman Peter Boshier has found Māori are over-represented in seclusion statistics at Palmerston North Hospital's mental health ward.
Pacific community group develop youth resource to tackle suicide taboo
An idea birthed at the beginning of the pandemic is breaking down the stigma of suicide and raising awareness in a community that has often treated it as taboo
Respiratory
16% of Māori and Pacific children diagnosed with asthma last year
Researchers say a decrease in the prevalence of asthma in children is leaving a clear inequity. Read more
Age dropped for Māori and Pasifika flu vaccine eligibility ahead of flu season
More Kiwis are being made eligible for free flu vaccinations as health authorities push to get vaccination rates up ahead of what's expected to be an especially bad flu season.
Stroke
Stroke Foundations Rolls Out Free Training To Raise Awareness Of The Signs Of Stroke
The Stroke Foundation of New Zealand has developed free training for community organisations as well as a free toolkit for workplaces, to help educate people on how to identify a stroke and take action to reduce harm.
Tobacco, Drugs and alcohol
Smokefree May launches month-long campaign to stub out smoking by 2025
A new month-long Government smokefree campaign has been launched in a bid to get New Zealand smokefree in three years.
Professional development
Nominations sought for Ethics Committees and the Health Practitioners Disciplinary Tribunal
Te Manatū Hauora | the Ministry of Health is currently seeking nominations for a number of layperson and non-layperson positions on the National Ethics Advisory Committee and the Ethics Committee on Assisted Reproductive Technology, and a Deputy Chair vacancy on the Health Practitioners Disciplinary Tribunal.
Reports and Journals online
Health Times April
Emotional welfare must be a focus of nurse education
Dementia Australia launches new workforce training app
How to become a Cosmetic Nurse
Is a career in Public Health right for you?
Articles of interest
Nursing violent patients: Vulnerability and the limits of the duty to provide care.
Dunsford, J. (2022).
Nursing Inquiry, 29, e12453. https://doi.org/10.1111/nin.12453
The duty to provide care is foundational to the nursing profession and the work of nurses. Unfortunately, violence against nurses at the hands of recipients of care is increasingly common. While employers, labor unions, and professional associations decry the phenomenon, the decision to withdraw care, even from someone who is violent or abusive, is never easy. The scant guidance that exists suggests that the duty to care continues until the risk of harm to the nurse is unreasonable, however, "reasonableness" remains undefined in the literature. In this paper, I suggest that reasonable risk, and the resulting strength of the duty to provide care in situations where violence is present, hinge on the vulnerability of both nurse and recipient of care. For the recipient, vulnerability increases with the level of dependency and incapacity. For the nurse, vulnerability is related to the risk and implications of injury. The complex interplay of contextual vulnerabilities determines whether the risk a nurse faces at the hands of a violent patient is reasonable or unreasonable. This examination will enhance our understanding of professional responsibilities and can help to clarify the strengths and limitations of the nurse's duty to care.
Turnover intention and coronaphobia among frontline nurses during the second surge of COVID-19: The mediating role of social support and coping skills.
Fronda, D. C., & Labrague, L. J. (2022).
Journal of Nursing Management, 30( 3), 612– 621. https://doi.org/10.1111/jonm.13542
Turnover among frontline health care workers, particularly nurses, reached an alarming rate during the COVID-19 pandemic. This turnover has been attributed, in part, to excessive fear of the virus (a condition called coronaphobia). Studies have not yet been conducted examining whether social support and coping skills could act as buffers between coronaphobia and the intention to leave.
Aim
To examine the relationship between coronaphobia and frontline nurses' organisational and professional turnover intention and to assess whether social support and coping skills can buffer this relationship.
The above information has been collated for the College of Nurses Aotearoa (NZ) Inc by Linda Stopforth, SNIPS and is provided on a weekly basis. It is current as of 3 May
If you have any feedback about content - what parts are most useful or what you would like added - please email admin@nurse.org.nz
For more up to date news and information follow SNIPS at:
Facebook: Snips Info
Twitter: @SnipsInfo