News bulletin 11 May
on 11 May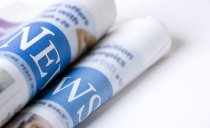 Welcome to the College of Nurses Aotearoa News Update.
No. 592, Wednesday 11 May 2022

Weekly news round-up of nursing and health information in New Zealand and internationally
New Zealand news
Pacific nurse practitioner Catherine Latailakepa-Tu'akalau joins Group Medical Chambers
As a nurse practitioner, Latailakepa-Tu'akalau can order tests and investigations and prescribe medicine. She brings the frontline nursing experience ...
Hawke's Bay DHB's chief nurse 'can't imagine doing anything else' | Voxy.co.nz
Karyn Bousfield-Black, Chief Nursing Officer at the DHB, says nurses across the health system have had to respond to the added pressure of COVID in recent times. This has had an impact on resources and also led to staffing shortages but nurses have shown incredible resilience and professionalism.
Local nurse boards the Mercy Ship - The Bay's News First - SunLive
Leaving her comfortable eight-to-five job at Mount Medical Centre, nurse Sophie Whitfield will work round-the-clock when she volunteers on a mercy ship to help provide healthcare in Senegal, West Africa.
Coast nurse 'beyond deserving' of QSM - The Gisborne Herald
East Coast rural health nurse Gina Chaffey-Aupouri (Ngāti Porou) received ... She has been the New Zealand Nurses Organisation delegate for Ngāti ...
Kerri Nuku: Lack of clarity from DHBs leaves nurses without pay - Newstalk ZB
Kaiwhakahaere and co-leader of NZ Nurses Organisation Kerri Nuku says nurses have not been a t the table when it comes to health measures ...
NZNO To Refer Proposed Pay Equity Settlement To Employment Relations Authority - Scoop NZ
The New Zealand Nurses Organisation, Tōpūtanga Tapuhi Kaitiaki o Aotearoa (NZNO) says its members and others affected by the recently proposed DHB Nursing Pay Equity settlement have indicated they want the proposed settlement referred to the Employment Relations Authority (ERA) for a determination.
'Nurses deeply frustrated' as further problems emerge in pay equity dispute | Stuff.co.nz
A union says nurses are deeply frustrated as a four-year fight for a gender pay equity agreement stalls again.
Pensioner backing life-saving nurses | Otago Daily Times Online News
A Dunedin pensioner has for the past 12 days been a one-man protest outside Dunedin Hospital.
Jim Moffat has a clear message.
"Pay NZ nurses properly now," his placard reads.
Nursing shortage: Florence is not a machine
Nurse and senior nursing lecturer Dr Natalie Anderson says the pandemic has highlighted the critical need for more nurses to train – and be supported to do so.
Nurses who can't get boosted after contracting Covid stood down - 1News
Under the Covid-19 Public Health Response Order 2021, nurses practicing in New Zealand must be vaccinated against the virus.
Taskforce Needed to Fix Nursing Woes | Newsroom
If overseas markets such as America and Australia are more attractive to migrant nurses than New Zealand due to greater pay and conditions, ...
Christchurch Hospital staff punched, spat on, sworn at and sexually harassed
Christchurch Hospital emergency department staff are still being punched, spat on, sworn at and sexually harassed by patients, despite efforts to stem violence and aggression in the workplace.
Abuse of ED staff widespread in NZ hospitals, says doctor - 1News
Dr John Bonning is calling on Kiwis to help address the issue of violence and aggression towards healthcare workers in our emergency departments.
New Zealand Medical Association faces fatal prognosis
Members of the New Zealand Medical Association are being urged to stop the 136-year-old institution from going into liquidation.
The New Zealand Medical Association looks set to fold after 136 years - will its absence matter?
EXPLAINER: With the prestige of the nation's medical profession behind it, when the New Zealand Medical Association speaks, the media, the public and perhaps most importantly, policymakers in the Beehive tend to listen.
International news
Seven nurses assaulted in Irish health system every day, INMO finds
Seven nurses working in the Irish health system are assaulted every day, figures released at the INMO annual conference reveal.
Australian College of Nursing welcomes Victoria's commitment to sustainable nursing workforce
The Australian College of Nursing (ACN) is pleased to see the 2022-23 Victorian Budget provide much-needed support for workforce shortages in the.
Don't forget our midwives, warns Fiji women's advocacy group | Asia Pacific Report
The Fiji Women's Rights Movement warned today that the value of midwives in the Pacific country was being undermined because of a lack of training and proper planning, and little urgency over the creation of positions.
Aged care / Aging population
No quick fix for aged care staffing | Otago Daily Times Online News
But in the past six months, 500 hospital beds in aged care homes were closed in New Zealand due to the shortage of nurses, he said.
Nursing shortage keeps West Coast rest home shut | Stuff.co.nz
NZ Nurses Organisation's Sarah Barker says staff shortages, amid Covid-19, could put patients at risk. (First published in December 2021).
Aged care system 'broken', as Southland runs out of beds for elderly people
Southland is running out of beds for elderly people who need medical care.
Only four of the 13 aged care facilities in Southland that offer hospital care have resources to take new residents.
Crisis looming as lack of nurses sees Taranaki rest home provider leave beds empty | Stuff.co.nz
The effects of a nationwide nursing shortage are being felt in Taranaki where the hospital wing of one rest home has been sitting empty since New ...
Cancer issues
New trial to give valuable extra months to hundreds of brain cancer patients
Thursdays are Huxley days for Pat Hogan, and one of the best days of the week.
Hogan, 59, and his 2-year-old grandson play golf, do the gardening and go on adventures.
When Hogan was diagnosed with the deadly brain cancer glioblastoma late last year, his work as a massage therapist with hospice patients informed his response.
Equity of timely access to liver and stomach cancer surgery for Indigenous patients in New Zealand: a national cohort study
Gurney J, Sarfati D, Stanley J, et al
BMJ Open 2022;12:e058749. doi: 10.1136/bmjopen-2021-058749
Objectives When combined, liver and stomach cancers are second only to lung cancer as the most common causes of cancer death for the indigenous Māori population of New Zealand—with Māori also experiencing substantial disparities in the likelihood of survival once diagnosed with these cancers. Since a key driver of this disparity in survival could be access to surgical treatment, we have used national-level data to examine surgical procedures performed on Māori patients with liver and stomach cancers and compared the likelihood and timing of access with the majority European population
Children and young people
Hawke's Bay's new youth healthcare a 'sticking plaster on a huge, gaping festering wound'
Free access to a general practitioner or nurse practitioner as required ... capable of providing contraception and sexual health to women in NZ''.
Covid-19
Covid-19: NZ just passed a million cases - what comes next?
It's taken just three months for New Zealand's cumulative Covid-19 case count to leap from less than 20,000 to a million – a grim milestone experts say reflects the enormous scale of problems ahead of us.
Hospital nurses sent to MIQ to help combat Covid-19, unable to get old jobs back - NZ Herald
Waikato Hospital nurses who took positions at managed isolation and quarantine (MIQ) hotels to help combat the Covid-19 pandemic are now struggling to get their old jobs back.
Long COVID: Journeying together through the fog
Collaborating to support people with Post-Acute COVID-19 Syndrome (PACS)
Several NZ universities are collaborating to bring together national and international speakers, to share their learnings about how best to support people who experience ongoing symptoms following a COVID-19 infection, including those with Post-Acute COVID-19 Syndrome (PACS) or Long COVID. We hope that by sharing our learnings, we can gain more clarity about this group's early identification, initial support, and rehabilitation service needs.
Te Whare Whakamātūtū | Rehabilitation Teaching and Research Unit, Department of Medicine, University of Otago, Wellington, are hosting this symposium to broaden the debate and to allow a range of ideas and perspectives to be shared. The Ministry of Health has indicated a work programme to develop a Framework for Long COVID Rehabilitation, and we intend the symposium's discussions to contribute to this critical work. This free symposium will be held online on Wednesday 25 May, with resources available for later access. Clinicians, health system planners, the general public and people recovering after COVID are all welcome to join us.
Covid-19 led to 15 million deaths globally, not the 5m reported - World Health Organisation
Almost three times as many people have died as a result of Covid-19 as official data shows, according to a new World Health Organisation (WHO) report, the most comprehensive look at the true global toll of the pandemic so far.
Cultural safety
When blood transfusion isn't an option
Provide safe, culturally sensitive care.
Takeaways:
Jehovah's Witnesses and their scriptural beliefs frequently are challenged within our current healthcare system.
Blood transfusion for the Jehovah's Witnesses patient isn't an option, but it may be misinterpreted as refusing medical treatment.
Nurses have access to ethical, legal, and cultural tools to help honor Jehovah's Witnesses patient's human rights.
Dental health
Parent says it took five months to get preschooler free dental appointment
An Auckland parent says it was "beyond frustrating" trying for five months to get her preschooler a free dental appointment.
DHBs
'Communication gap' blamed after toddler kept in hospital unnecessarily | RNZ News
Lauren Malcolm-Swindells was kept in hospital for months, even though doctors said she didn't need to be there. While there, her mother was asked to abandon Covid-19 isolation to nurse her because of short-staffing. Anusha Bradley hears how a DHB "communication gap," and a nursing shortage robbed the Malcolm-Swindells of their limited time with Lauren.
Violence, aggression towards staff in Christchurch ED remains high, but staff too exhausted to report it
High levels of violence and aggression towards Christchurch Emergency Department staff have not been adequately recorded or addressed, as victims were often too exhausted to complete lengthy reports, a study has found.
End of life care
The cost of funding hospice races ahead of inflation
The hospice sector is calling for the government to provide an increase in base-line funding for hospices as costs sky-rocket because of inflation.
Health system
Health leaders promise to cut 'bureaucracy' as they address pandemic backlog
Health leaders and the minister, Andrew Little, have taken aim at the "postcode lottery" of the DHBs, and vowed to cut through "bureaucracy" as they attempt to claw back the massive backlog of patients waiting for planned healthcare.
'High-powered taskforce' being set up to tackle hospital waiting times, nurse calls current ...
A "high-powered taskforce" within the Government's new health organisations will conduct a national review of all hospital waiting lists and look for "whatever short-term measures they can to reduce" them, Andrew Little says.
Surgeon urges use of private sector to tackle waiting list crisis
An experienced orthopaedic surgeon says redirecting public patients to private hospitals could help the massive backlog of people waiting for operations.
Hospital waiting lists: Painful wait for surgery pre-dates Covid-19, sufferers say
Wait until the pain is so bad that you cannot sleep - then you might get on the public health waiting list.
Infection control
Antimicrobial implants to prevent infection - and replacement surgery - Flinders
Infections after hip replacements and from orthopaedic device procedures can be complicated and lead to painful and repeat surgeries, with the chance of 'superbugs' leading to fatality.
Maori health
Māori health: King Tuheitia launches a home heart programme to help save lives - NZ Herald
The programme centres on specialist cardiologists at tertiary hospital care supporting an outreach nurse specialist and echo sonographer ...
Game-changing cardiac screening programme to reach all Māori across Waikato
Cardiac disease is one of the five biggest killers of Māori, who on average die seven years earlier than non-Māori.
Waikato initiative aimed at picking up early signs of heart disease
"It's about taking these cardiology services and early screening out into the communities," said Patumahoe Leaf-Wright, the head nurse for the programme. "Really meeting them where they are.
Māori health pilot brings 'never seen' opportunities | Newsroom
"They will engage with whānau about local health needs and share insights with the Māori Health Authority, Health NZ and other health entities.
Hawke's Bay's new youth healthcare a 'sticking plaster on a huge, gaping festering wound'
A leading midwife has welcomed more youth funding for Māori health providers but warns the changes are a 'sticking plaster on a huge gaping festering wound'.
Maternity and midwifery
'There's just not enough of us,' says South Canterbury midwife | Stuff.co.nz
Midwives joined striking nurses and health care assistants marching for better pay and conditions in Timaru in June 2021.
Southland scientist takes on challenge of tying science to te ao Māori
Scientist Dr Theresa Pankhurst is embarking on a journey through te ao Māori, but she's expecting to come across spiritual and emotional challenges along the way.
Mental health
Starship launches youth mental health app as self-harm among young people spikes
Children and adolescents have been self-harming in greater numbers since the onset of the Covid-19 pandemic, new data shows.
Major mental health, addiction treatment shift proposals would extend 'young adult' treatments to age 25
A focus on the first thousand days of life and extending young adult treatment options until people turn 25 are among proposed mental health and addiction service reforms.
Pasifika health
Smokefree 2025: Government's $8m boost to Pacific health providers
The Government is investing $8 million into Pacific health providers over the next four years as part of its promise to take "bold actions" towards denormalising smoking.
Public health
New research confirms that racism in health care settings increases vaccine hesitancy among ethnic minority groups
A new study examining the associations between racial and ethnic discrimination and COVID-19 vaccine refusal has found that 1 in 10 people from ethnic minority groups who refused a vaccine has experienced racial discrimination in a medical setting since the start of the pandemic. They also experienced twice as many incidents of racial discrimination as those who had accepted the vaccine.
In the workplace
Take advantage of orientation to hone skills and build confidence.
Takeaways:
Orientation aids nurses' personal and professional growth, helps reduce turnover rate, and improves overall patient outcomes.
Preceptorship plays a critical role in orientation success.
When nurses take full advantage of the preceptor experience, they enhance their professional enculturation.
Self-care during a single shift
Learn how to incorporate intentional moments of calm into your workday.
Takeaways:
Reducing burnout, a work-based phenomenon, requires self-care practiced in the work setting.
Brief self-care practices can be included in daily workflows.
Self-care can't be one-size-fits; it must be unique, diverse, and culturally based.
Reports and Journals online
GP Research Review
Issue 191
In a UK study we learn that faecal immunochemical tests are a highly sensitive tool for identifying patients at higher risk of colorectal cancer presenting to primary care with lower risk symptoms.
Other highlights in this review include:
Levonorgestrel-releasing intrauterine system as maintenance for endometriosis
Low-dose aspirin for prevention of recurrent spontaneous preterm labour
Cardiovascular risk reduction with icosapent ethyl
Articles of interest
Practical recommendations to communicate with patients about health‐related conspiracy theories
Mathew D Marques, Karen M Douglas and Daniel Jolley
Med J Aust 2022; 216 (8): 381-384. || doi: 10.5694/mja2.51475
Research has shown that people who endorsed COVID‐19 conspiracy theories (eg, that the virus was a hoax) were more likely to believe that hydroxychloroquine was an effective treatment.4 Also, beliefs in popular pro‐hydroxychloroquine conspiracy theories (eg, the pharmaceutical industry, in collusion with the government, was preventing the distribution of chloroquine treatments in order to protect its financial interests) were more positive towards hydroxychloroquine treatment, less positive towards COVID‐19 vaccinations, and less likely to get a COVID‐19 vaccine
The article below is not freely available but may be accessed through databases and libraries to which readers have access.
Why nurses do not report patient aggression: A review and appraisal of the literature.
Christensen, S. S., & Wilson, B. L. (2022).
Journal of Nursing Management, 1– 9. https://doi.org/10.1111/jonm.13618
To establish the current state of the science about why nurses do or do not report being the victim of patient aggression, a form of type II workplace violence. This aim includes identifying and analysing current gaps in the literature.
The above information has been collated for the College of Nurses Aotearoa (NZ) Inc by Linda Stopforth, SNIPS and is provided on a weekly basis. It is current as of 11 May
If you have any feedback about content - what parts are most useful or what you would like added - please email admin@nurse.org.nz
For more up to date news and information follow SNIPS at:
Facebook: Snips Info
Twitter: @SnipsInfo