News bulletin 25 May
on 25 May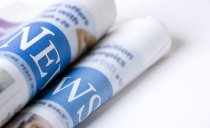 Welcome to the College of Nurses Aotearoa News Update.
No. 594, Wednesday 25 May 2022

Weekly news round-up of nursing and health information in New Zealand and internationally
New Zealand news
Budget 2022: Health NZ to be country's biggest employer with 80,000 staff | RNZ News
Health workers have expressed frustration that the multiple staffing shortages, some, like nurses, at crisis level, barely rated a mention in the ...
Budget 2022: Health gets $13.2 billion for Health NZ, Māori Health Authority reforms and to ...
The health sector is being given $13.2 billion over the next four years including more than $1.8b in new spending in the coming year to address historical cost pressures, boost the workforce and guide in the health reforms.
ProCare Disappointed Nurses Left Out In The Cold In Budget 22 | Scoop News
Gabrielle Lord, Nursing Director and General Manager Practice Services, ... The Government is investing in New Zealand's economic security by ...
Chief nurse gives no quick solutions to NP concerns | New Zealand Doctor
Nurse practitioner frustration with prescribing and funding issues were acknowledged, but no quick answers were offered in chief nursing officer ... (Subscription to NZ Doctor required)
When we talk about the healthcare system of New Zealand, it won't be an exaggeration to say that Indian-trained nurses play a very critical part in it.
Great Minds: Health workers on Covid-19 frontlines 'burnt' and 'bled' by two years of virus - NZ Herald
Tracey Morgan has been advocating for nurses rights since 2009 and has been the practice nurse manager at Tiaho Medical Centre for awhile.
Low pay hike 'a slap in the face', say protesting care workers | RNZ News
In Auckland, New Zealand Nurses Organisation kaiwhakahaere Kerri Nuku joined the protest. "As you can see, we've got a group of healthcare workers and ...
Nurse who stole credit card from dead patient says he was desperate - NZ Herald
A nurse who stole credit cards from his patients, including one who was in surgery and another who had died, says he was acting out of desperation.
Nurse who stole from patients suspended from practising for nine months
A Blenheim nurse who stole a credit card from two different patients has been censured and suspended from practising for nine months, the Health Practitioners Disciplinary Tribunal has ruled.
Nurse who worked hospital shifts instead of being in Covid isolation fined $5500 | Stuff.co.nz
Yan Zheng showed "blatant disregard" for patient and community safety by working hospital shifts when she should have been in isolation, ...
Nurse who had child sex abuse images once again subject of disciplinary hearing | Stuff.co.nz
A nurse who was kicked from the profession for possessing hundreds of child sex abuse images was the subject of another disciplinary hearing on Thursday.
'Exhausting' - Hamilton nurse on the ground in Ukraine - 1News
Nurses and doctors working in Ukraine are exhausted, says Hamilton nurse Jessa Pontevedra.
The Spinoff: The evolution of Shortland Street's scrubs
The uniform worn by Shortland Street's medical staff has changed almost as often as Gina Rossi changed hairstyles. Reweti Kohere charts the outfit's sartorial evolution.
The Spinoff: Meet real nurses who work at Shortland Street's fake hospital - NZ Herald
AJ: I'm Alison, and I was a nurse in the emergency department for six years before taking the job as a medical adviser to the story team. And since ...
International news
What Anthony Albanese's election means for New Zealand's 501 deportees and nurses | Newshub
So what will newly-elected Australia Prime Minister Anthony Albanese's victory mean for New Zealand and the relationship with our so-called mates across the ditch?
Well, a lot will depend on his attitude towards sending 501s over here and how many of our nurses they try to poach.
Doctors compare nurses to 'flight attendants' in row over ACP role | NursingNotes
Doctors have compared nurses to "flight attendants" in an online row over an Advanced Clinical Practitioner (ACP) role.
Numbers of nurses and midwives leaving NHS highest for four years - The Guardian
More nurses leave NHS than at any time since Covid struck, many reporting stress as their main reason
Half of new nurses trained overseas, latest figures show | Daily Mail Online
Some 48 per cent of new nurses and midwives came from abroad in the last year
Overwhelming majority of these, 66 per cent, came from India and Philippines
Meanwhile workforce is shedding nurses, with many citing 'too much pressure'
The nurses getting huge bills for quitting the NHS – podcast | News | The Guardian
International nurses working for NHS trusts are being trapped in their jobs by clauses in their contracts that require them to pay thousands of ...
Stark warning that nurses will leave jobs over rising trolley crisis - Kildare Live - Leinster Leader
The Irish Nurses and Midwives Organisation has warned that nurses could leave the profession if there is not urgent Government action on the hospital trolley crisis.
Former ICU nurse whose patient died from drug mixup speaks out in exclusive interview | GMA
RaDonda Vaught spoke to ABC News in an exclusive interview about the 2017 incident at Vanderbilt University Medical Center that changed her career ...
Malaysian nurses leave for Singapore to earn 'specialist doctor' wages - New Straits Times
JOHOR BAHRU: Johor is facing a significant shortage of nurses following an exodus to neighbouring Singapore.
State Health and Unity Committee chairman Ling Tian Soon said although there are no specific figures on those who have moved to work in the republic, he believes the number is increasing every year.
Assessing the lingering impact of COVID-19 on the nursing workforce
Analysis suggests potential instability and workforce gaps in the US healthcare sector. A call to action for all stakeholders could help.
Lawmakers move to protect nurses from mandatory overtime - Becker's Hospital Review
Becker's Hospital Review
The COVID-19 pandemic has highlighted the need to address fatigue and burnout among healthcare professionals.
This is even more crucial given staffing shortages. According to the nurse.com 2022 "Nurse Salary Research Report," 29 percent of nurses are considering leaving the profession.
Amid these concerns, several states have considered strengthening or enacting legislation related to mandatory overtime for nurses.
'India needs to improve nursing standards' - The Sunday Guardian Live
Doctors and nurses were instrumental in saving many lives during the pandemic. Nurses were in limited supply all throughout the world; yet, as the situation improves, the scarcity persists. Several nurses in India have complained about inadequate nursing standards in the country while working tirelessly to promote health and provide unwavering care and support to patients.
Aged care / Aging population
Rest home resident not showered for eight days amid 'chronic' staff shortages
Elderly residents at two West Coast rest homes are receiving "inhumane" care amid staffing shortages, relatives claim – one saying her grandmother did not receive a shower for eight days.
Rest home nurse worked three days without break due to short-staffing
A nurse at a rural aged care home stayed at work for three days straight, sleeping there because they were so short staffed.
We Need to Stop Ignoring The Health of Older New Zealanders | Newsroom
They rely on the residential staff to maintain their health and wellbeing. But a registered nurse, a GP visit and the administrations of underpaid ...
Cancer issues
Revolutionary new cancer tool can halve time some patients need radiotherapy
A revolutionary cancer tool that can halve the time some patients need to be subjected to radiotherapy has been developed by British experts and is 99.9% accurate.
Investigation underway after delays to breast cancer screening may have affected patients' prognosis, treatment
Wellington's district health boards have "sincerely apologised" after discovering 52 people with breast cancer may have had their prognosis and treatment affected by delays getting a mammogram appointment.
Drop in bowel cancer screening age for Māori and Pasifika will 'save lives'
The bowel cancer screening age for Māori and Pacific people will be lowered from 60 to 50 years old from July 2023
The government initiative, funding for which was outlined in Budget 2022, will be piloted in select regions this year before it is extended nationally.
Children and young people
Telephone campaign to support MMR immunisation catch-up for 3-5 year olds
Waikato DHB has started a measles, mumps and rubella (MMR) vaccination telephone campaign for parents of 3-5 year olds who are now overdue for their second MMR vaccination, identifying these children through the National Immunisation Register
Covid-19
Long Covid could cast decades-long shadow, symposium organiser warns
The shadow of lasting illness could be with us for decades once the acute phase of the COVID-19 pandemic has passed, the convenor of a University of Otago symposium on Post-Acute COVID-19 Syndrome (PACS) is warning.
Covid-19: Government sets aside $473m for fourth vaccine dose
The Government has set aside nearly half a billion dollars for purchasing and rolling out another dose of the Covid-19 vaccine, and other Covid-19 treatments next year.
Covid-19: New Zealand stays at orange traffic light setting
Covid-19 Response Minister Chris Hipkins says New Zealand will stay in the orange traffic light setting with Omicron cases expected to rise over winter
The whole country has been at orange since April 13, and the next review will be in 'late June'
Hipkins has said the traffic light system will be used in response to both Covid-19 and influenza, with pressure on the health system a major consideration for relaxing restrictions
DHBs
Staff wellbeing in question at Hutt Hospital's quake-risk wards | RNZ
Nurses want staff wellbeing to be woven into any decision to move ... Mani Dunlop spoke to the New Zealand Nurses Organisation president Anne ...
Rural Canterbury hospital to reopen after closing due to Covid staff shortage | Stuff.co.nz
Oxford Rural Community Hospital will reopen next month after a shortage of nurses during Covid-19 caused its closure, along with that of three other rural Canterbury facilities.
Working-week wait in Waikato emergency department as DHB adds staffing | Stuff.co.nz
A staffing boost will add a senior doctor and more nurses for each shift, Waikato DHB's operations director of medicine, older persons and ...
Education
International student market unlikely to recover quickly, agents warn
Education agents warn that foreign students are not queuing up to return to New Zealand next year. Read more
End of life care
Working for Hospice: fulfilling, a privilege, important - NZ Herald
Most people have had some sort of connection with Hospice to varying degrees, but those most directly affected would be the people who work for the organisation. This is Hospice Appeal Week, so Midweek chatted with three people from Hospice Whanganui: Emma Briggs, nurse; Travena White, Clinical Administrator; and Kim Eland, Director Integrated Services, about what they do and how they feel about doing it.
Health system
We need a health system that meets the needs of the nation
Paul Goulter is chief executive of the New Zealand Nurses Organisation Tōpūtanga Tapuhi Kaitiaki o Aotearoa (NZNO)
OPINION: I've been listening to Grant Robertson foreshadow Thursday's Budget. I like the terminology he's using – I just hope we are talking about the same things.
Health NZ advertises for help transitioning health system 'for free
Come and help give the health system a makeover – but there's no money to pay you.
Recruitment efforts for a series of "unfunded" leadership roles designed to improve primary care in the new health system have fallen foul with GPs, who say it's shut their voices out of the incoming Crown entity, Health NZ.
Pasifika health
Pacific health services receive $76m boost
Pacific health services in New Zealand have received a $76 million boost in this year's Budget.
Public health
The rheumatic fever question: Is New Zealand finally tackling the disease or did Covid restrictions cause a brief lull?
Doctors and community workers who have battled against a third world disease in New Zealand for decades have been given a glimmer of hope.
Respiratory
Asthma study offers 'world-first results'
A fixed-dose 2 in 1 combination of salbutamol and budesonide, used as an as-needed rescue medicine, has been shown for the first time to significantly reduce the risk of severe asthma attacks.
Rural health
Podcast a global network | Otago Daily Times Online News
Otago Daily Times
A new programme and podcast on OAR FM is bringing together rural and remote healthcare communities from around the globe.
The Global Rural Nursing Exchange Network's (GRNEN) ''World Tour'' is hosted by Professor Samuel Mann, from the College of Work-Based Learning at Otago Polytechnic.
Tobacco, Drugs and alcohol
Is NZ doing enough to regulate the digital marketing of alcohol?
ANALYSIS: The World Health Organisation's newly released report on regulating cross-border alcohol marketing raises the alarm for countries like Australia and New Zealand, given their light touch towards alcohol advertising.
Legislation
Public submissions are now being invited on this Bill
Published 20 May 2022, Updated 20 May 2022 - Commerce (Grocery Sector Covenants) Amendment Bill
Articles of interest
Two years into the pandemic massive investment in nursing is more urgent than ever. Catton, H. (2022) International Nursing Review, 69, 115– 117. https://doi.org/10.1111/inr.12766
The COVID-19 pandemic has taught us some very painful lessons about underinvestment in healthcare and the lack of adequate preparation for a pandemic. In this article, ICN Chief Executive Officer Howard Catton examines the World Health Organization's review of global preparedness and looks to the future and how nursing can contribute to better planning and health outcomes for all.
On RaDonda Vaught: reader reactions
#notmetoo or I am RaDonda
The #metoo movement is one of speaking up and out against silence associated with sexual violence, stopping those who perpetrate it, and holding systems accountable to develop strategies to eradicate it for all (Burke, 2022). Sadly, as nurses we find ourselves part of the #notmetoo movement. When we speak up and out we are finding that the response is not supportive but punitive. Every movement needs a "poster child" and RaDonda Vaught is ours, but not in a positive way (Kelman, 2022). Can we change that?
Nurses who power through obstacles and complete their tasks of care despite lack of tools and support are applauded as autonomous – until the unspeakable happens.
May 16, 2022, American Nurse
Author(s): Franklin A. Shaffer, EdD, RN, FAAN, FFNMRCSI
An urgent action agenda for a sustainable global nursing workforce beyond the pandemic.
The above information has been collated for the College of Nurses Aotearoa (NZ) Inc by Linda Stopforth, SNIPS and is provided on a weekly basis. It is current as of 24 May
If you have any feedback about content - what parts are most useful or what you would like added - please email admin@nurse.org.nz
For more up to date news and information follow SNIPS at:
Facebook: Snips Info
Twitter: @SnipsInfo