News bulletin 1 June
on 1 June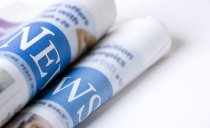 Welcome to the College of Nurses Aotearoa News Update.
No. 595, Wednesday 1 June 2022

Weekly news round-up of nursing and health information in New Zealand and internationally
New Zealand news
Elderly and disabled impacted by home help cuts | Stuff.co.nz
Richmond resident Andy Tatnell is upset his Nurse Maude home care hours have been cut by 45 minutes a day. Some elderly and disabled people in the ...
Hearing for nurse accused of forgery and falsifying documents crumbles, as defendant ... - Stuff.co.nz
A South Canterbury nurse accused of forgery and falsifying documents has denied a number of professional charges brought against her, derailing a Health Practitioners Disciplinary Tribunal hearing shortly after it started on Wednesday.
Māori health advocate to lead global body
A Māori public health advocate and researcher has become the first indigenous woman appointed to the leadership of the World Federation of Public Health Associations (WFPHA).
A Kiwi kind of care | Otago Daily Times Online News
Nurses have long been lauded as self-sacrificing heroes. And so they are, nurse and historian Pamela Wood says. But it is not how nurses have viewed themselves, the author of the first cultural history of nursing in New Zealand tells Bruce Munro.
New Zealand Medical Journal publisher enters liquidation
The future of the New Zealand Medical Journal is in question, with a new financial backer being sought.
International news
Palliative care nurses want end-of-life care to become part of everyone's health journey - ABC News
Palliative care nurses Faye Tomlin and Emma Graham hope that by speaking about death before an emergency or emotional diagnosis we can also learn ...
WA seeks to fast-track citizenship for overseas nurses to bolster COVID-hit health workforce - ABC
Meanwhile, COVID is continuing to wreak havoc on the state's health system, with dire shortages of hospital staff.
Ongoing exodus worry FNA - The Fiji Times
Nurses and midwives continue to resign from the Health Ministry on a weekly basis and the Fiji Nursing Association (FNA) says it is concerned with the ongoing exodus. Read more
Research nurses publish study on living through COVID-19 - Sanford Health News
Six Sanford Health employees, including nurses and researchers, recently published a study titled, "The lived experience of frontline nurses."
Improving nursing standards in Indonesia | Mirage News
A newly-funded comparative research project led by La Trobe University aims to assess nursing standards in Indonesia and Australia with a view to.
Hospital robots are helping nurses combat burnout - ClickOnDetroit
A robot named Moxi is shaving off hours of work for nurses and helping them combat burnout. This robotic nurse allows human nurses to spend more
Aged care / Aging population
Local aged care facilities speak up on lack of nurses - NZ Herald
The pay gap between DHB nurses and those in other sectors can be $20000-$30000. ... Retirement villages concerned about nurse shortage.
Bay of Plenty aged care providers say staff shortages, Government funding lack closing beds
Nursing shortages across the region's $3 billion retirement village industry have meant 14 beds have had to close in the past six months.
Children and young people
Sudden unexplained deaths in Māori infants 8.3 times higher, report finds
A "complete refresh" is needed to address the high number of Māori and Pacific infants dying from sudden unexplained death in infancy (SUDI), according to a new series of reports. Read more
Covid-19
Covid-19: Fourth vaccine dose announced for vulnerable groups
A second booster dose will be made available to more at-risk people with legislation adopted next month, the government has announced.
DHBs
When Nelson Hospital 'ran out of beds' ED patients waited in a tent
Nelson Hospital's emergency department ran out of beds on Anzac Day
In response, Ambulance Ramping was introduced
To keep ambulances free patients were triaged in a tent until they could go inside
It comes as Covid and staff shortages put pressure on hospital capacity
Diabetes
100 new health coaches to help Pasifika with diabetes in south Auckland
One hundred Pacific health coaches will be trained to help prevent and treat diabetes in south Auckland. Read more
Education
Tertiary institutions ready to welcome back international students | Stuff.co.nz
She said UCOL, which had 118 international students last year, had continued to monitor the overseas market since Covid-19 began and adjusted its strategy to suit.
It had planned additional intakes in its 12-week competency assessment programme for qualified nurses wanting to register in New Zealand because of the nursing shortage.
Health system
GPs and hospital EDs struggling to cope with patient numbers
Staff illness is adding pressure to the healthcare sector - already under the pump from Covid-19 and pre-pandemic staffing woes. With tomorrow being the official start of winter and seasonal illnesses expected to spread, experts say it will only get worse.
Maori health
Marae health clinic under pressure - Waatea News: Māori Radio Station
A south Auckland marae says pressure on its health team is growing as Covid recedes in people's minds. Papakura Marae chief executive Tony Kake ...
Hopes second booster will help raise Māori vaccination rates
The Associate Minister of Health admits Māori Covid-19 vaccination numbers have stalled but believes the new booster dose will be useful.
Mental health
Lack of assessment and planning in acute mental health unit | New Zealand Doctor
Dr Caldwell considered that it was unclear whether important information about the man's level of risk was communicated to nursing staff ...
'It felt like a fight': Many issues before man died in mental health ward
Shaun David Gray died in Palmerston North Hospital in April 2014.
A nurse told a coroner's inquest there was a culture of trying to keep people out of the hospital's mental health ward.
A doctor who treated Gray in 2013 prescribed methadone at more than triple the recommended dose.
Ministry of Health reports
Sudden Unexpected Death in Infancy: An analysis of coronial SUDI Liaison Reports from Sept 2018 to June 2020 with subsequent recommendations
Sudden Unexpected Death in Infancy (SUDI) is the leading cause of preventable mortality in New Zealand infants. Māori and Pacific infants have consistently higher rates of SUDI compared to non-Māori and non-Pacific infants. Read more
Kia Puawai National SUDI Prevention Programme Evaluation: Final evaluation report
Sudden Unexpected Death in Infancy (SUDI) is the leading cause of preventable mortality in New Zealand infants. Māori and Pacific infants have consistently higher rates of SUDI compared to non-Māori and non-Pacific infants. Read more
Six Principles for Safe Visiting and Social Activities in Aged Residential Care
Social connection and physical contact with whānau are fundamental to the health and wellbeing of those in aged residential care (ARC). It is essential that ARC providers have policies in place that enable safe visiting, social activities and outings to continue, even when a viral outbreak (such as of COVID-19) has occurred in an ARC facility or community transmission is widespread (as defined by public health).
Reports and Journals online
Avoiding hospital readmissions: the models and the role of primary care.
Chua D and Johnson T. (2022).
Deeble Evidence Brief 24. Australian Healthcare and Hospitals Association, Australia.
Avoiding unplanned readmission is important. Unplanned hospital readmissions indicate suboptimal patient outcomes, care coordination and quality of care and contributes to significant avoidable healthcare costs. A significant proportion of hospital readmissions are avoidable and vulnerable groups, such as older people, are disproportionally affected by unplanned readmissions. The transition between hospital to the community requires good multi-disciplinary cooperation and timely, comprehensive and accurate communication. However, these are not always achieved.
This paper discusses different models of care reported in the literature which have been used to prevent unplanned hospital readmissions, including those models that improve transitional care, as well as virtual wards and tele-health. This brief also discusses the potential role of primary care, specifically general practice, in helping to reduce hospital readmissions.
Understanding the distinct challenges for nurses in care homes: learning from Covid-19 to support resilience and mental wellbeing
This THRIVE research aims to understand Nursing and Midwifery Council registered nurses' experiences of working in care homes for older people during the Covid-19 pandemic, how this impacted on resilience, mental health and wellbeing, and to collaboratively develop theory-informed approaches for ongoing and future support. The report makes six recommendations to support care home nurses to recover from the pandemic and plan for future major events. Please note that free registration is required to read this report
May
Aged care nursing an honour and "more than a job"
Next-generation of nurses impressed with primary health care
The work of repatriation nurses during the pandemic
A burnt-out health workforce impacts patient care
Issue 192
In an English study we discover that primary immunisation against SARS-CoV-2 infection with two doses of ChAdOx1 nCoV-19 (AstraZeneca) or BNT162b2 (Pfizer-BioNTech) vaccine provides limited protection against symptomatic disease caused by the omicron variant.
Other highlights in this review include:
Ultrasound-guided corticosteroid and local anaesthetic injection for hip osteoarthritis
Time spent in outdoor light and risk of dementia
Gilaburu extract (V. opulus Linnaeus) for distal ureteral calculi
Addiction Medicine Research Review
Issue 10
Welcome to Issue 10 of Addiction Medicine Research Review.
In this issue, a large US study informs us that medication-assisted therapy in patients with opioid use disorder is associated with a higher risk of cardiac arrhythmia compared with non-use, and that naloxone carries the highest risk compared to methadone and buprenorphine.
Other highlights include:
Fatal opioid overdoses during and shortly after hospitalisation
Mindfulness-oriented recovery for opioid misuse and chronic pain
Effect of vaping on smoking cessation
Articles of interest
Taking the lead from Florence Nightingale
May 9, 2022
Author(s): By Fidelindo Lim, DNP, CCRN, New York University Meyers College of Nursing
The details of Florence Nightingale's work are no secret to any nursing professional. It would be unnecessary to recount the well-known details of her legendary, albeit brief, efforts in the Crimea, which catapulted her to demigod status. Her vision has led the nursing profession not only to imagine what should be, but to realize what can be. Victorian conventions prevented Nightingale from realizing her vision earlier. Not surprisingly, when she sailed for Crimea on October 21, 1854, she was already 34 years old—a rather old age in Victorian times.
The article below is not freely available but may be accessed through databases and libraries to which readers have access.
A Nurse Practitioner service designed to address the health needs of children living in housing instability: A non-randomised, concurrent mixed methods study protocol.
Parry, Y., Willis, E., Kendall, S., Marriott, R. and Ankers, M. (2022),
J Adv Nurs, 78: 1166-1175. https://doi.org/10.1111/jan.15152
In 2019–2020 we conducted a pilot study of a Nurse Practitioner clinic working with housing insecure children (0–18 years) that found high levels of developmental delay, missed immunizations and dental caries. This present non-randomized, concurrent mixed-methods study protocol explains the next phase of the research designed proving proof of concept for a Nurse Practitioner model of care for these vulnerable children. Focusing on identifying and understanding clinic admission processes, tracking referral pathways and uptake, and how many vulnerable children miss potential care and why. This will help us to understand and address gaps in health service delivery for this cohort.
The above information has been collated for the College of Nurses Aotearoa (NZ) Inc by Linda Stopforth, SNIPS and is provided on a weekly basis. It is current as of 31 May
If you have any feedback about content - what parts are most useful or what you would like added - please email admin@nurse.org.nz
For more up to date news and information follow SNIPS at:
Facebook: Snips Info
Twitter: @SnipsInfo