News bulletin 8 June
on 8 June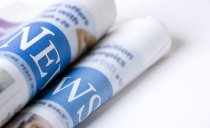 Welcome to the College of Nurses Aotearoa News Update.
No. 596, Wednesday 8 June 2022
Weekly news round-up of nursing and health information in New Zealand and internationally
New Zealand news
The surprising history of New Zealand's nurses | Stuff.co.nz
In 1789 Benjamin Franklin wrote "in this world nothing can be said to be certain, except death and taxes". In 2022, Franklin might be moved to add nurses, as your chance of getting through life without one tending to you is pretty much nil.
Queen's Birthday Honours: Nurse Margareth Broodkoorn ONZM humbled by recognition
Margareth Broodkoorn Officer of the New Zealand Order of Merit for services to health and Māori. It's been a nursing career that's spanned more ...
Southlander undeterred by hardships recognised in Queen's Birthday Honours - Stuff.co.nz
A Southlander has been recognised for her services to nursing and the Pasifika community for Queen's Birthday Honours.
Stresses mount on hospital nursing staff | Otago Daily Times Online News
Pressure on nurses at Dunedin Hospital has left some so stressed they have been crying in the corridors, while patients have had to wait in hallways for a cleaner to be found who can prepare a room for them.
PM says work under way to address nursing shortage - Otago Daily Times
Nearly one-in-three nursing students are dropping out before ... "We need support as well, we want to keep our New Zealand nurses here and we need ...
Government aware of global nursing shortage - Ardern - RNZ
The Prime Minister says the Government is aware of a global shortage of nurses. Jacinda Ardern told Morning Report there is already a campaign in ...
Nurses organisation concerned shortage will get worse - RNZ
There are fears the nursing shortage is about to get much worse.
Nearly one-in-three nursing students drop-out before qualifying, due to financial pressure, family responsibilities and other factors made worse by Covid-19.
Australia waves $4.5 billion healthcare carrot threatening Aotearoa's staffing crisis
Aussie is hungry for healthcare workers and New Zealand is a prime target, but New Zealand Nurses Organisation's (NZNO) Kerri Nuku says Aotearoa ...
On Why Nurses Are Our Prime Export To Australia - Scoop NZ
That giant sucking noise is the sound of the jobs of our nurses, doctors, and midwives being vacuumed up by medical recruiters from New South ...
International news
Relax rules for bringing in specialised nurses, govt told | Free Malaysia Today (FMT)
The Association of Private Hospitals Malaysia says 'post basic' nurses are now employed only in government and university hospitals.
Doctors, nurses risked their lives to battle COVID. Now they're facing a mental health crisis
Early retirements and career changes could lead to significant shortages in nurses, doctors and other healthcare workers, hindering future medical .
..
Filipino nurses in America: The history vs. the stereotype - ABC7 Chicago
The Filipino nurse in America is an immigrant nurse narrative not often noted in U.S. history.
NHS launches review into 'digital readiness' of nurses
The NHS has launched a review to ensure the nursing and midwifery workforce is equipped to deal with future technological challenges
Study employs eye-tracking technology to evaluate mental workload of intensive care unit nurses
The mental workload of intensive care unit nurses can successfully be evaluated using eye-movement tracking glasses.
With Roe in doubt, states weigh letting nurses do abortions - ABC News
As new abortion restrictions are imposed in some parts of the U.S., states with more liberal leadership have been passing laws to let a wider ...
NMC to launch consultation on relaxing English language tests
Regulator's move follows concern qualified overseas-trained nurses are being prevented from practising in the UK amid widespread nursing shortages (registration need to read in full)
Nurses say they aren't seen as 'human' by patients, doctors - New York Post
Being in the medical field in any capacity is hard work, and no group knows that fact better than nurses.
A new study has concluded that a majority of nurses feel underappreciated and misunderstood by others — including by doctors and patients.
Sleep-deprived medical staff 'pose same danger on roads as drunk drivers' - The Guardian
British anaesthetist pleads for doctors and nurses to be allowed naps and limited night shifts, as in other critical workplaces.
NSW healthcare workers to receive $3000 COVID-19 'thank you' payment - 9News
Healthcare workers in New South Wales will receive a $3000 "thank you" payment for their frontline efforts during the COVID-19 pandemic.
Cancer issues
Bowel cancer no longer rare for people under 50 yet thousands await diagnostic tests
Constant bouts of crippling stomach pain were the first red flag, but it was the lump she felt on her right-hand side that really worried Hilary Cowburn.
"I thought, 'that doesn't feel too good'."
Cancer treatment, diagnosis largely unchanged during Covid-19 peak | RNZ News
The Cancer Control Agency Te Aho o Te Kahu says it's very reassuring that cancer services continued to function throughout March, despite Omicron peaking at the time.
Registry shows difference in myeloma outcomes for Maori and Pacific People in New Zealand
A new paper from the Australian and New Zealand Myeloma and Related Diseases Registry (MRDR) has highlighted concerning differences between Maori and Pacific People (MPP) with myeloma and other New Zealanders with the same blood cancer. The group were younger at onset, fewer received first-line treatment and they had poorer overall survival rate. The new findings point to a need for further research to elucidate the drivers, and develop strategies to influence modifiable risk factors.
DHBs
Southern DHB so desperate for midwives it's advertising on TikTok | Stuff.co.nz
The Southern District Health Board has taken its desperate search for midwives to Gen Zers by advertising on TikTok.
100+ southern sugeries cancelled in just two months - Stuff.co.nz
Meanwhile, a shortage of perioperative nurses and anaesthetic technicians meant operating theatres at Southland still weren't running at normal ...
Auckland Hospital down one operating theatre a day due to COVID-19 delays | Newshub
The hospital does not have enough nurses in the operating theatres. ... in New Zealand, as well as bringing in more from overseas, she said.
Car thieves raid hospital to steal district nurses' vehicles | Stuff.co.nz
Cars belonging to the community nursing team at Tauranga Hospital have been stolen and damaged. A Tauranga Hospital worker has directly appealed to ...
NZNO To Issue Provisional Improvement Notice To Wellington Hospital - Scoop NZ
The New Zealand Nurses Organisation, Tōpūtanga Tapuhi Kaitiaki o Aotearoa (NZNO) has today supported staff at Wellington Regional Hospital to issue a provisional improvement notice (PIN) to management regarding unsafe staffing affecting eight inpatient wards.
'Unsafe staffing' prompts call for Wellington Hospital to cancel elective surgeries for two weeks
Nurses at Wellington Hospital have issued an official notice to management over unsafe staffing levels, asking for elective and non-urgent cancer ...
Health board's last gasp to secure future of Hutt maternity and health services
The board that governs Hutt Hospital - at least for the next 28 days – is making a final bid to ensure local health and maternity services are not lost when an earthquake-prone building closes.
Education
Covid-19 having impact on already-high rates of nursing students dropping out
Nearly one in three nursing students drop out before qualifying, due to financial pressure, family responsibilities and other factors made worse by Covid-19.
Studying Nursing Locally Just Got Easier | Scoop News
Levin's Katlyn Wakefield (L) and Nicole Wakefield (R) who are studying a Bachelor Nursing at UCOL. UCOL's New Zealand Diploma in Enrolled Nursing will ...
Open Night For Those Interested In Enrolled Nursing - Scoop NZ
The opportunity to get ahead in a health career is on offer at UCOL Whanganui and it's more flexible than ever before.
From ammo technician to healthcare: How two Whanganui women found a new path
A free 13-week training course has pushed two Whanganui women towards new careers in healthcare.
Hairdresser Nicole Aue and former New Zealand Army ammo technician Alicia Walker completed the healthcare programme at Training For You before enrolling in the New Zealand Diploma in Enrolled Nursing, Level 5 at UCOL Whanganui.
Health system
New Health System Act passes third reading in parliament
Legislation to create a new public health system has passed its third reading in parliament, and the bill is now just one step from becoming law.
Maori health
Rongoa Maori to take 'its rightful place' within Aotearoa health system
The critical role that RongoÄ MÄori can play in Aotearoa's health and disability sector will be addressed at a symposium this month, representing a pivotal collaboration between Māoridom and Crown health agencies to improve health equity.
Primary health care
It's going to get harder to get a GP appointment, doctors say | Stuff.co.nz
Nurses and primary healthcare staff continue strike over pay equity issues. The only way for them to offer care safely, is to cut services, ...
Public health
Monkeypox now a notifiable infectious disease
Monkeypox has been made a notifiable infectious disease, Prime Minister Jacinda Ardern says.
Rural health
Hauora Taiwhenua Rural Health Network: New collective established - NZ Herald
The way rural health is represented is set to change with the establishment of a new collective.
Rural health representatives join new network | RNZ News
The way rural health is represented is set to change with the establishment of a new collective.
Sexuality and sexual health
Transgender group hopes rainbow health funding boost will improve 'dire' access
A nationwide group representing transgender people is hopeful a $2.2 million investment in gender-affirming healthcare will improve the "pretty dire" access to hormones and referrals for surgery.
Reports and Journals online
Neurodiversity guidance for employers, managers, staff and students
Royal College of Nursing
This guidance has been developed for staff and students who are neurodiverse and for the managers and employers who support them. It is intended for the health and care sector but its overarching principles could be helpful in other settings
PUBL
Updated RCN guidance for health care staff on glove use and the prevention of work-related dermatitis. In collaboration with Molnlycke and SC JohnsonICATION CODE : 010 218
Issue 21
In this issue, concomitant proton-pump inhibitor use is the subject of two selected studies; specifically, its effect on the efficacy of EGFR-TKIs and ICIs.
Other highlights include:
Segmentectomy vs lobectomy in small-sized NSCLC
Trastuzumab deruxtecan in HER2-mutant NSCLC
Low-dose aspirin and incidence of lung cancer
Issue 17
The comments for this issue have been provided by Craig Jefferies (Paediatric Endocrinologist) and William Wong (Paediatric Nephrologist), both of whom work at Starship Children's Hospital.
Highlights include:
Trends in the incidence of type 1 diabetes at an Auckland paediatric diabetes centre
Do-it-yourself real-time CGM in children with type 1 diabetes
Impact of vaccines on disease relapse in children with nephrotic syndrome
Prognosis in adolescents with a congenital single functioning kidney
Articles of interest
The organisation of nurse staffing in intensive care units: A qualitative study. Endacott, R., Pattison, N., Dall'Ora, C., Griffiths, P., Richardson, A., Pearce, S., & (2022). Journal of Nursing Management, 1– 12. https://doi.org/10.1111/jonm.13611
To examine the organisation of the nursing workforce in intensive care units and identify factors that influence how the workforce operates.
Background
Pre-pandemic UK survey data show that up to 60% of intensive care units did not meet locally agreed staffing numbers and 40% of ICUs were closing beds at least once a week because of workforce shortages, specifically nursing. Nurse staffing in intensive care is based on the assumption that sicker patients need more nursing resource than those recovering from critical illness. These standards are based on historical working, and expert professional consensus, deemed the weakest form of evidence.
The above information has been collated for the College of Nurses Aotearoa (NZ) Inc by Linda Stopforth, SNIPS and is provided on a weekly basis. It is current as of 7 June
If you have any feedback about content - what parts are most useful or what you would like added - please email admin@nurse.org.nz
For more up to date news and information follow SNIPS at:
Facebook: Snips Info
Twitter: @SnipsInfo