News bulletin 29 June
on 29 June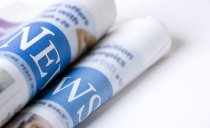 Welcome to the College of Nurses Aotearoa News Update.
No. 599, Wednesday 29 June 2022

Weekly news round-up of nursing and health information in New Zealand and internationally
New Zealand news
Nurses being trained to give prescriptions | Otago Daily Times Online News
Patients with common ear infections, sore throats, routine aches and pains and common skin conditions will no longer have to see their doctor for a medical prescription.
Under the new South Island registered nurse prescribing in community health (RNPCH) programme supported by WellSouth, South Island primary care nurses will be trained to prescribe routine medications.
Nurses leaving as fast as they're replaced in Wellington | Stuff.co.nz
A revolving door means Wellington hospitals are failing to plug holes in midwifery and nursing as planned care remains on hold.
Nurses at Wellington Hospital 'burnt out' as patient numbers climb - NZ Herald
A nurse at Wellington Hospital is revealing what life is like on the ward, amid pressure from the growing number of sick people needing treatment.
Hospital nurses leaving amid 'relentless and desperate' work - RNZ
A nurse at Wellington Hospital is describing the pressure of work as relentless and desperate. She knows nurses who have already left this year ...
District health boards sounded warning on health staff shortages a year ago
The Government was sent a letter by all district health boards a year ago, warning of "considerable pressures" and outlining "critical workforce issues" being faced by DHBs and exacerbated by the immigration settings at that time.
Health workers experiencing burnout
Kerri Nuku from the New Zealand Nurses Union says nurses are holding their breath as they head into work with Covid-19 and other illnesses continuing to put pressure on the health system.
Nurses 'holding their breath' to make it through shifts - union - 1News
Burnt out nurses are looking for "greener pastures", their union says, as the most significant change to Aotearoa's health system in decades is now days away.
Nurses feeling under-valued a sentiment through the decades | Stuff.co.nz
Hospitals overwhelmed and under-staffed, infectious diseases afflicting the wards, nurses battling for better pay and conditions, student nurses pleading for recognition.
'Beyond a crisis': Whistleblower's dire warning from the hospital front line
Staff shortages have left health workers in a situation "beyond a crisis", according to a front line staff member from the Waikato DHB.
What happens when exhausted health workers can no longer provide the care they want for ...
OPINION: Healthcare workers in New Zealand already face life-and-death decisions daily. But as multiple winter illnesses add pressure to a system ...
Dr Do-Little: Healthcare staff are at the end of their rope with the Government | Stuff.co.nz
"Pay my nurses?" She sent them back. This GP is in the grip of a perfect storm. Generally dependable and calm, GPs don't tend towards overreaction ...
National Campaigns To Fast-track Nurses & Midwives | Scoop News
As New Zealand's health system crumbles due to critical staffing shortages, National has launched a campaign to ensure that migrant nurses and ...
Curriculum Change Process Rushed And Disrespectful | Scoop News
Shortages of nursing and social work staff in Aotearoa can only be met with strong training programmes.
New Zealand behind world on gender pay gap reporting - survey | RNZ News
Gender pay gaps have flourished in a culture of continued secrecy around salaries, and a global survey shows more work is needed to shine a light on discrimination in the workplace.
International news
More mental health nurses urgently needed around the world - Nursing Times
A "concerted effort" to recruit and retain mental health nurses all over the world is required to deal with the aftermath of the Covid-19 pandemic ...
New nurses in tears at 'impossible' Irish rent prices as they call for something to be done
She told the Irish Mirror that Ireland's health service desperately needs foreign medical staff help but warned that living costs here make it "humanly impossible".
'A finite resource': as Australia recruits overseas health workers, their home nations bear the cost
For international health workers, Australia often offers better pay and conditions – but inequality is worsening amid a global shortfall
Altrincham Hospital to stay shut due to shortage of nurses - BBC News
A minor injuries unit will remain shut until at least August due to a shortage of nurses, health bosses have said.
Aged care
Care for elders severely compromised without minimum safe staffing standards - NZNO
The New Zealand Nurses Organisation TŠpūtanga Tapuhi Kaitiaki o Aotearoa (NZNO) says the Aged Care sector is in dire straits without mandated ...
Alternative therapies
Intravenous vitamin therapy gaining traction in NZ - 1News
"Worldwide it's just very available", says Jennifer Ng, a registered nurse and founder of Drips, a company that administers the treatments in Auckland ...
Climate change
Seven decades of severe weather events in Aotearoa New Zealand: What are the human health impacts?
In this blog, we summarise our recent report that explores the health impacts from severe weather events, such as floods and storms, in Aotearoa New Zealand (NZ) for the past 70 years. Over this timeframe, there were 498 severe weather events recorded, of which 185 were linked with either injuries or deaths. In total, the deaths of 362 people were reported, and the most common cause of death was boating accidents. The health consequences of severe weather could increase with climate change – but fortunately there are a range of preventive measures available that could lower the harm from these events (eg, by reducing housing on flood plains and low-lying coastal areas).
Covid
How COVID has changed our demography - RNZ
New Zealand is one of only three countries to see life expectancy increase ... like nursing everywhere you go, there is a shortage of nurses.
Dr Ayesha Verrall and Dr Ashley Bloomfield reveal plans for handling Covid-19 variants
Covid-19 Response Minister Dr Ayesha Verrall held a briefing on the Ministry of Health's plans for handling new Covid-19 strains as the health system struggles to cope with winter illnesses.
Covid-19 weariness: Health officials pessimistic on uptake of second booster
Health professionals are expecting a fourth Covid-19 vaccine dose will be less popular in its uptake.
Second Covid-19 booster vital to protect 'pressured' health system, GP says
The second Covid-19 booster shot is an important step to protect vulnerable New Zealanders and the country's "pressured" health system, a prominent GP says.
Addressing the mental health of nurses during the COVID-19 pandemic: Time for support.
Smith, G.D., Bradbury-Jones, C., Gelling, L., Neville, S., Pandian, V., Salamonson, Y. and Hayter, M. (2022), J Clin Nurs. https://doi.org/10.1111/jocn.16383
The COVID-19 pandemic has exerted a profound impact on the emotional and mental well-being of nurses (Jackson et al., 2020). Globally, highly skilled nursing professionals, often with limited infectious disease experience, have encountered numerous stressors whilst providing vital nursing care to communities during this pandemic. Read more
DHBs
District health board members made redundant amid health crisis | Stuff.co.nz
MidCentral health services are buckling under the weight patients' needs as its last elected members walk away.
Public can have confidence in Middlemore Hospital despite patient death, DHB says
The public should still have confidence in Middlemore Hospital's emergency department, despite an outstanding investigation into a patient's death at the hospital, Counties Manukau DHB says.
MidCentral DHB reviewing nurses' workplace safety concerns | RNZ News
Health officials in Palmerston North are reviewing workplace safety concerns raised by stressed nurses in the city hospital's emergency ...
Waitematā, Counties Manukau DHBs spending big on extra scans
District health boards are putting more than $8 million extra into cutting waiting lists for MRI, CT and ultrasound scans.
Education
Thousands sign petition calling for student nurses to be paid | RNZ News
A petition calling for student nurses to be paid during their placement hours has gained more than 5300 signatures.
Health reforms
Tui Ora boss Hayden Wano's long view sees chance for change in health reform - NZ Herald
The outgoing head of Taranaki's largest community health agency says the new Māori Health Authority could be a game-changer to shift inequities in health.
A servant to health needs the real role | Otago Daily Times Online News
The looming health reforms represent a time of change and a time of opportunity for the southern primary health organisation WellSouth, chief executive Andrew Swanson-Dobbs tells health reporter Mike Houlahan.
Northland DHB chief Dr Nick Chamberlain appointed as Health New Zealand national director
Health New Zealand has made its first permanent appointment today. Dr Nick Chamberlain will be the national director of the new national public health service.
Health system
NZ health sector may see influx of US doctors after abortion ruling - agency
A health workforce recruiting agency is fielding calls from senior US doctors who say they can no longer live in their own country
Maori health
From puku to pēpi: the kaupapa helping Hawke's Bay māmā
In a former tractor shed at the back of a Hawke's Bay marae, women are living by the old adage: it takes a village to raise a child.
Dr Aria Graham (Ngāti Kahungunu, Ngāti Porou, Tufuiopa Samoa) describes the "beautiful maternal experience" growing up over the road from Waipatu Marae in Hastings, surrounded by her aunties and nannies.
Pasifika health
Extra 'layers of support' for gambling issues welcomed by Pasifika health providers
A Waikato Pasifika health provider says Government funding to curb gambling harm will benefit the Pacific community.
Health NZ urged to deliver on its promise to Pasifika
On Friday, Health NZ will replace the old health system and those that have borne the brunt of inequities are assured a monumental shift.
Primary health care
Practices will be considering service cuts as nurses leave: NZMA | New Zealand Doctor
Then the 3500 NZ Nurses Organisation (NZNO) members covered by it go onto individual employment agreements whose terms and conditions reflect the ... [subscription need to access]
GP crisis a 'pressing human rights issue'
New Zealand's chief human rights commissioner says access to primary care has become a human rights issue.
The Health Minister concedes Kiwis don't have equitable access to GP services and says he's looking for ways to address this.
Primary care models will have to change under the health reforms, he says.
Public health
'Twindemic' takes toll on health sector, schools and businesses as flu overtakes Covid-19
New Zealand is in the grip of a "twindemic" as a severe flu season combines with ... Nurses leaving as fast as they're replaced in Wellington
Children to get free flu vaccines, second Covid-19 booster eligibility expanded
Children will be able to get a free flu vaccine from Friday in a move to reduce hospital admissions, and more New Zealanders will now be eligible for a second Covid-19 booster dose.
Respiratory
How digital tech can help people with asthma manage meds and reduce attacks
Comment - Modern medical science has made remarkable progress in the treatment of asthma. Inhalers containing steroids are particularly effective in preventing an asthma attack. But getting people to take these preventive medicines long-term remains a challenge.
Ministry of Health
The Cost of Long-Term Conditions in New Zealand
Long-term conditions pose a major challenge for the New Zealand health system. The prevalence of long-term conditions is high and rising, particularly for Māori and Pacific people who experience the onset of disease at a younger age and face a higher risk of complications and early death. Long-term conditions lead to significant social and economic impacts both for individuals and their whānau and for the health system and society in general.
This report provides a summary of the New Zealand and international evidence base on the health and societal costs of long-term conditions. It updates a 2009 report, incorporating more recent research in this space. The scope of the report was also increased to consider a larger number of long-term conditions and associated risk factors.
Reports and Journals online
Health Times
June 2022
New specialist cancer nursing education program becomes available
Emotional welfare must be a focus of nurse education
5 ways to take your health career overseas
How to become a cosmetic nurse
A conceptual framework for Indigenous cultural safety measurement
"This paper provides a starting point for measuring cultural safety. It undertakes a review and thematic analysis of available literature to build a system-level conceptual framework for understanding the relationship between cultural safety interventions, experience, and outcomes. The framework emphasizes the interrelationship between the concepts of cultural safety and relationality and how relationality must be considered in the measurement of cultural safety. The paper highlights the attributes of a culturally safe health care experience and identifies the domains and sample health system performance indicators of this proposed conceptual framework. It also proposes concepts to inform discussion among and with Indigenous Peoples and organizations about measuring cultural safety in health care, and thus serves as a launching pad to the development, adaptation and implementation of a framework for measuring cultural safety in the health care system." Source: National Collaborating Centre for Indigenous Health (Canada)
Articles of interest
Nurse leader agency: Creating an environment conducive to support for graduate nurses.
Sahay, A., Willis, E., Kerr, D., & Rasmussen, B. (2022). Journal of Nursing Management, 30( 3), 643– 650. https://doi.org/10.1111/jonm.13561
The aim of the study was to gain insight on how nurse leaders manage a culture of safety for graduate nurses.
Background
Current theoretical approaches to safety culture tend towards a checklist approach that focuses on institutional characteristics, failing to examine the quality of interpersonal relationships. These interpersonal interactions are often seen as separate from the institutional realities of resource allocation, nurse–patient ratios, patient acuity or throughput. A theoretical approach is required to illuminate the dialectic between the structure of an organisation and the agency created by nurse leaders to promote patient safety.
How COVID-19 has affected staffing models in intensive care: A qualitative study examining alternative staffing models (SEISMIC).
Endacott, R., Pearce, S., Rae, P., Richardson, A., Bench, S., & Pattison, N, the SEISMIC Study Team (2022).
Journal of Advanced Nursing, 78, 1075– 1088. https://doi.org/10.1111/jan.15081
To understand how COVID-19 affected nurse staffing in intensive care units (ICUs) in England, and to identify factors that influenced, and were influenced by, pandemic staffing models.
The above information has been collated for the College of Nurses Aotearoa (NZ) Inc by Linda Stopforth, SNIPS and is provided on a weekly basis. It is current as of 28 June
If you have any feedback about content - what parts are most useful or what you would like added - please email admin@nurse.org.nz
For more up to date news and information follow SNIPS at:
Facebook: Snips Info
Twitter: @SnipsInfo