News bulletin 6 July
on 6 July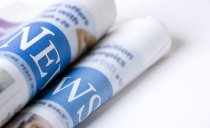 Welcome to the College of Nurses Aotearoa News Update.
No. 600, Wednesday 6 July 2022

Weekly news round-up of nursing and health information in New Zealand and internationally
New Zealand news
Whanau Awhina Plunket welcomes new chief nurse
It's a case of nau mai hoki mai - welcome back for WhÄnau Äwhina Plunket's new chief nurse, Dr Zoë Tipa.
Dr Tipa (KÄi Tahu/NgÄti Kahungunu) will lead nursing services for the organisation, which is the largest provider of support services for the development, health and wellbeing of tamariki under five.
'Author of her own downfall' - Nurse fired for anti-vax Facebook posts loses appeal
A nurse who was fired for anti-vaccine Facebook posts has lost her appeal to the ERA.
International news
Nurses organisation says it wants long-Covid treated as a workplace injury - TheJournal.ie
THE IRISH NURSES and Midwives Organisation (INMO) said Government plans to replace the sick pay scheme for healthcare workers who contracted long Covid do not go far enough.
Falling NHS continuity of care poses 'existential threat' to patient safety | GPs | The Guardian
Rapidly falling continuity of care levels pose an "existential threat" to patient safety, Britain's top family doctor will warn today as research ...
Southend hospital nurses quitting due to 'toxic' conditions - BBC News
The experienced A&E nurse claimed staff felt "completely broken" and "helpless and unsupported". She claimed about 15 nurses had recently left to work ...
Nurses and midwives feel forever altered by the impact of COVID-19, reports study
Nurses and midwives feel 'forever altered' by the impact of Covid-19 and remain deeply affected by what they experienced, new research from the University of Surrey reports. None felt they came through the last two years unscathed.
Nurses working regular 18-hour shifts to make up for staff shortfalls | 9 News Australia
Nurses and midwives around the city will walk off the job for up to 24 hours today amid demands for better working conditions and remuneration. A Blacktown nurse, Jess, told Today she had just come from an 18-hour shift, and that nurses were regularly called on to work longer hours to make up for shortfalls in the ward
General practice facing 'crippling' shortage of nurses in next decade | Nursing Times
Up to half of general practice nursing posts in England could be vacant by 2030-31, concerning new analysis has revealed.
Nurses concerned about surgical smoke plume health risks - Nursing Times
Theatre nurses and their colleagues are universally concerned about the risk surgical smoke plume poses to their health, a survey has found.
Moxi the robot joins Elmhurst Hospital staff to help nurses, nurse assistants - ABC7 Chicago
Moxi can do many of the errands that previously took nurses and nurse assistants valuable time and steps. Patient care tech Tom Angelos would often ...
Nurses appoint barrister to expose MPs failings in Covid inquiry - NursingNotes
At one point during the pandemic frontline healthcare workers were provided with bin bags as PPE. · Nursing staff are seeking "justice" for their ...
Aged care
Older people are dying more quickly in aged care with sector in crisis | Stuff.co.nz
Older people are dying sooner in aged residential care homes, the nurses union says, as a significant increase in complaints over short-staffing prompts serious concerns basic care is being compromised.
Hospital-level care residents moved from Timaru home due to nursing crisis | Stuff.co.nz
Twenty-three residents forced to move out of a Timaru rest home due to a shortage of nurses have been resettled, with 10 more expected to be moved ...
Postcode lottery for aged care admittance - research | RNZ News
... devastating staffing shortages and a critical lack of registered nurses, forcing some providers to close beds or shut their doors entirely.
Almost 1000 rest home beds out of action, nurses working '24 hours straight'
As New Zealand looks set to weather a second wave of Omicron infections that's affecting more seniors, rest homes are struggling to keep their services going with 900 beds unable to be staffed with nurses.
After years of neglect, aged care sector is under threat
OPINION: New Zealand's aged residential care sector is a big part of the solution to our country's overburdened and understaffed public health system – if only the Government through newly formed Health New Zealand would wake up to this.
Cancer issues
New Surgical Facilities Set To Reduce Waiting Times For Kiwi Skin Cancer Patients
Kiwis living with skin cancer are set to benefit with the launch of new dedicated surgical facilities capable of treating thousands of patients around New Zealand each year.
Covid
Ministry stands firm on anti-mandate health workers despite 'crumbling system' - NZ Herald
Despite protests in Hawke's Bay and around the country on Tuesday, the Ministry of Health has no intention to change current Covid-19 vaccination requirements for healthcare workers.
Dental care
Urgent change needed for dental care system for children - experts
Dental experts are calling for urgent change to the dental care system for children.
Disabilities
Hopes high but expectations realistic as Whaikaha – Ministry of Disabled People launches
A new era for health and advocacy has arrived for people with disabilities with the launch of Whaikaha – Ministry of Disabled People at Parliament on Friday.
Education
New Zealand Medical Journal saved from liquidation
The New Zealand Medical Journal (NZMJ) will live on after its publisher of 136 years is likely liquidated next week.
Emergency/urgent care
Urgent medical centres buckling under pressure of 'unprecedented volumes'
Urgent care clinics in Wellington are seeing unprecedented numbers of patients – prompting wait times of up to five hours in some cases – due to surging levels of respiratory illnesses and a shortage of GPs.
Is Middlemore's ED changing after recent patient death, or is it business as usual?
Health NZ says Middlemore Hospital's under-pressure emergency department is continuing to adapt after a patient's death last month and a surge in patient numbers due to winter illnesses.
The highs and lows of working in Taranaki's Emergency Department
On Monday, clinical nurse manager Therese Manning and associate clinical nurse manager Emma Holmes led a tour of Taranaki Base Hospital's ED, which last year saw 34,583 patients.
Health NZ
Northland hospital patients 'being treated in corridors, chairs' as flu and Covid-19 hit
Northland hospitals are being slammed as a twindemic of Covid-19 and flu hits.
Patients are being treated in corridors or having to wait days to be admitted.
Better mask use and vaccine uptake would help ease the pressure, an emergency department doctor says.
Māori, Pasifika describe racist encounters in health sector as DHB set to disappear
The Hawke's Bay District Health Board has been called racist following an internal review into how it treats Māori and Pasifika patients. Read more
Upgrades planned to scanning facilities at Wellington Hospital
One of the last acts of Wellington's district health board was approving an upgrade to scanning as the regional hospital struggles with very long waiting lists.
Plans for $2b spend on Wellington's hospitals moving 'at pace' despite DHBs' demise
"Stark" findings about the poor state of the Wellington region's hospitals have triggered a rush to get a $2 billion fixit plan underway.
Health reforms
A who's who of the people running New Zealand's new health system
New Zealand has a new health system, with new governing bodies, and a new bunch of people in charge.
Here's a breakdown of who will now be calling the shots for Kiwis' health, as the reforms take effect on July 1.
NZ launches new health system. A bowel cancer patient, a GP and an anaesthetist respond
Health NZ will replace the country's 20 district health boards. ... Government consultation with doctors and nurses before implementing changes.
A new era for the health system | The Spinoff
Apa said Health NZ were pushing to get nurses added. Health minister Andrew Little repsonded by repeatedly saying it's never been easier for a nurse ...
Health NZ to focus on staffing, health disparities - Rob Campbell
The country's new health agency will focus on staffing, chair Rob Campbell says, and changes to planned healthcare could be expected reasonably rapidly.
Dissolution Has Begun: DHB member fears 'loss of localism' with Health NZ
A long-standing board member on one of the now-defunct district health boards believes there will be pros and cons with the newly formed Health New Zealand.
Beyond broken: Why GPs fear for the future under Government health reforms
"It's beyond broken," says a despairing Geoff Cunningham, as he looks ahead to a bleak future for the country's 5500 GPs.
General surgeons have 'grave concerns' about state of New Zealand's health workforce
General surgeons have written an open letter to Health Minister Andrew Little expressing what they say are "grave concerns" about the state of the health workforce.
'The health system is always going to be constrained,' DHB boss says | Stuff.co.nz
Southern District Health Board chief executive Chris Fleming's resignation coincided with the disestablishment of district health boards, and he says Southlanders must speak up to make sure their needs are met in the future. Louisa Steyl reports.
Doctors and nurses fear Health New Zealand will 'preserve the status quo'
Nurses, readying themselves for a 12-hour shift in a busy emergency department, will on the first day of the new health system walk into wards as chronically short-staffed as they were a day earlier.
Equity structures 'will help whole of NZ' - Otago Daily Times
Two southern health oversight groups are confident they will have a role to play in the reformed health system. Health reporter Mike Houlahan reports.
Doctors sceptical Health NZ will stem staffing hemorrhage | RNZ News
Communities suffered because of healthcare worker recruitment and retention failures by DHBs, doctors representatives say, but they're sceptical of new reforms.
Health system
Covid-19, flu, health worker shortages - Minister Andrew Little says system as a whole is 'managing'
Health Minister Andrew Little says despite some hospitals being under pressure the health system "as a whole is managing".
Little was commenting in response to the revelation of a letter written a year ago by the country's 20 district health boards (DHBs) warning the Government of "critical workforce issues", calling it an "unsustainable situation" with some overloaded hospitals at "code red".
Healthcare workers savage Health Minister Andrew Little's claim hospital demand is 'dissipating'
Burnt-out healthcare workers are furious after Andrew Little said hospital demand is already "dissipating".
The return of 'Angry Andy', the Health Minister who is denying the obvious | Stuff.co.nz
OPINION: When he was elected leader of the Labour Party following the 2014 election defeat, the National Party in government detected something in Andrew Little's personality, leading him to be nicknamed "Angry Andy".
Heart health
Hawke's Bay trial for heart patients a breathtaking success - NZ Herald
Heart failure patients can now benefit from better breathing support thanks to a Hawke's Bay District Health Board funding initiative.
Mental health
Mental health, wellbeing on the decline in New Zealand - Stats NZ
New Zealanders' mental wellbeing is declining with more people feeling lonely.
Staff quit mental health unit after patient allegedly murders woman on city street
Several staff at a Christchurch mental health unit have quit after a volatile man they felt shouldn't have been allowed out allegedly stabbed a woman on a city street.
Maori Health Authority
Māori Health Authority launch: CEO 'planning for big transformation'
Māori health workers have called the launch of a dedicated authority one of the biggest steps towards equity, but have also warned its success is far from guaranteed.
Q&A: Māori Health Authority chief talks inequity, partnership and why the proof is in the pudding
For some, today is a momentous occasion marking a turning point for Māori health. For others, it's a day when more bureaucracy is added to an already bogged down system. But like it or lump it, the Māori Health Authority is here. Pou Tiaki reporter Katie Doyle (Ngāpuhi) caught up with authority chief executive Riana Manuel (Ngāti Pūkenga, Ngāti Maru, Ngāti Kahungunu) ahead of today's launch.
Independent Māori Health Authority to work alongside Health New Zealand - NZ Herald
A registered nurse, Manuel said the MHA also has more immediately health-focused goals. Some goals would be assisted by new online technology.
'Something had to change': Māori health providers welcome new authority
Health workers are "excited" about the new Māori Health Authority that aims to reduce inequities in the sector.
Primary health care
Health Minister says free GP visits are a success before review is complete
Counties Manukau Health has started a review of a free GP visits scheme in south Auckland after a two-week trial designed to ease pressure on Middlemore Hospital's emergency department.
New GP training to cut MRI waiting times by up to 80%
An initiative that could reduce patient waiting times for MRI scans by up to 80% is being rolled out across Marlborough after successful trials in other parts of the country.
Sickness, burnout pile pressure on urgent care clinics
One Hamilton urgent care clinic is seeing up to 60 extra patients a day, another has seen more than double the number of patients compared to this time last year, while a third's manager is doing shifts to fill in.
Public health
Flu cases rapidly increasing as RSV crops up in four major centres
Cases of flu are rapidly increasing and RSV cases are cropping up across the country, as pressure on the country's health system mounts.
Measles or whooping cough outbreak 'inevitable' amid 'abysmal' child vaccine rates
New Zealand's "woefully low" childhood vaccine rates mean outbreaks of potentially deadly diseases are "inevitable", experts say.
Scabies infection rates increase in South Canterbury - Stuff.co.nz
Rising rates of scabies infections in South Canterbury can be attributed to low immunity as the community had been hit hard by Covid-19, the flu and gastroenteritis, public health nurses say.
Bid to boost flu vaccinations sees health providers 'shake things up' using Covid lessons
Faced with a noticeable drop in immunisation rates, Māori and Pasifika health providers are rallying once again.
Expect first monkeypox cases in New Zealand by August – epidemiologist
Monkeypox is likely to surface in New Zealand in about mid-August, soon after borders reopen at the end of July, according to an epidemiologist.
Respiratory
'Tsunami' of respiratory illness overwhelming clinics - urgent care doctor
The ongoing spread of Omicron, influenza and other winter illnesses is being described by one urgent care doctor as a "tsunami".
Rural health
Māori say in new Taiwhenua Hauora rural health ropu
There's a new voice for Māori in rural health.
A new rural health network, Hauora Taiwhenua, was launched yesterday at Parliament by Associate Health Minister Peeni Henare, after rural health was added to the Pae Oranga reforms through a supplementary order paper.
Sexuality and sexual health
Roe v Wade: Respected advocate wants abortion debate focus to remain on health
Dame Margaret Sparrow has shared the grief felt around the world as the US Supreme Court extinguished abortion rights held by millions of American women.
Social health
Reducing youth homelessness betters health, financial outcomes - study
A new study shows stable housing is the first step towards improving health outcomes for homeless young people.
Organisations Combine To Implore Government To MindTheGap To Help Reduce Poverty
A group of forty New Zealand unions, charities and community groups have joined together to implore Government to change legislation to address New Zealand's gender and ethnic pay gaps immediately and help reduce poverty.
Workforce
'Grave concerns' for future of health workforce amid staffing crisis | Stuff.co.nz
There are "grave concerns" for the future of the health workforce and "urgent" action is needed to address the staffing crisis, a surgeons' group says.
Reports and Journals online
Tātou tātou: being with people and whanau
"Tātou tātou: being with people and whānau is part of Let's get real. This guide navigates through the Real Skill: Working with people experiencing mental health and addiction needs. It replaces the Engagement Essentials resource which has been updated to reflect the values, attitudes, knowledge, and skills of the essential level for this Real Skill. This resource aims to assist health sector workers to develop their understanding of how to engage effectually with tangata mātau ā-wheako (people with lived experience) and whānau to improve their health outcomes. This guide is suitable for anyone working in the wider health areas and is especially helpful for those new to the sector." Source: Te Pou (New Zealand)
Issue 195
Welcome to Issue 195 of GP Research Review.
A retrospective US study informs us that the rates of anaphylaxis are very low with a range of IV iron products but are 3- to 8-fold greater for iron dextran and ferumoxytol than for iron sucrose.
Other highlights in this review include:
Antibiotic use and vaccine antibody levels
Prognostic value of elevated lactate dehydrogenase in COVID-19
N-3 polyunsaturated fatty acid and fish intake and healthy ageing
Issue 18
Highlights include:
Comparison of treatments for breath-holding spells in children
Oral immunotherapy in children aged 1–3 years with peanut allergy
Safety and efficacy of GLP-1 receptor agonists in children and adolescents with obesity
Pharmacological management of trans and gender-diverse adolescents
Articles of interest
Scope and activities of Māori health provider nurses: an audit of nurse–client encounters.
Eggleton Kyle, Brough Ashleigh, Suhren Evelyn, McCaskill Jackie (2022)
Journal of Primary Health Care 14, 109-115.
https://doi.org/10.1071/HC22022
Introduction: The activities and consultations undertaken by Māori health provider nurses are likely broad and operate within a Māori nursing model of care. However, there is little quantitative evidence to document and describe these encounters with clients. The Omaha coding system provides a mechanism in which to quantify nursing encounters through classifying client problems by domain, interventions and specific targets relating to interventions.
Aim: The aim of this study was to document the types of encounters and interventions undertaken by Māori health provider nurses.
The article below is not freely available but may be accessed through databases and libraries to which readers have access.
Using cultural safety to enhance nursing care for children and young people.
De D, Richardson J (2022) Nursing Children and Young People. doi: 10.7748/ncyp.2022.e1407
This article defines culture and explains the importance of considering people's cultural values, beliefs and practices when providing care. It outlines the principles of cultural safety – an approach that incorporates ideas such as cultural awareness, sensitivity and competence – and describes how it can enhance the care of children and young people from a wide range of backgrounds.
The above information has been collated for the College of Nurses Aotearoa (NZ) Inc by Linda Stopforth, SNIPS and is provided on a weekly basis. It is current as of 5 July
If you have any feedback about content - what parts are most useful or what you would like added - please email admin@nurse.org.nz
For more up to date news and information follow SNIPS at:
Facebook: Snips Info
Twitter: @SnipsInfo