News bulletin 25 April 2012
on 25 April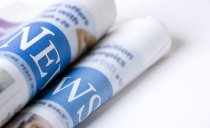 Welcome to the College of Nurses – News Update.
No. 100 –  25 April 2012

From NZ media this week 

Nurse consultations major health boost Ryall
Hawke's Bay people have better access to care provided by general practices, thanks to the 138,586 practice-nurse consultations performed last year, Health Minister Tony Ryall says.
http://bit.ly/Isb1Ce 
Practice nurses doing more for patients
Media release from
health minister Tony Ryall
Health Minister Tony Ryall says Northland people have better access to care provided by general practices, thanks to the 110,854 practice nurse consultations performed last year.

http://bit.ly/I0hpOL
Agents 'trick' nurses into signing bonds
Filipino nurses are being lured to New Zealand only to end up bonded in caregiving roles at rest homes, the national nurses' organisation says.

http://bit.ly/HWIqS0

Rest homes tackle racism with 'cultural evenings' for residents
Rest homes have introduced "cultural evenings" to combat racism among residents as the number of immigrants working as carers for the elderly grows.

http://bit.ly/I2vb5U
New scholarships for Māori nurses will help rural communities

Māori nurses keen to provide health services over the telephone to people living in isolated rural areas can now get some help with the costs of ongoing training and support.

http://bit.ly/HY0kcP
Maori nurses offered help to return to home areas
Maori nurses wanting to return to their tribal rohe to work are being encouraged to apply for a scholarship that will allow them move back home.

http://bit.ly/IRCTzH

Nursing scholarship awards now open in Nelson Marlborough
Nominations are now open for the Nelson Marlborough District Health Board Nursing Scholarship Awards.
http://bit.ly/IKKYUJ 

Patients 'diagnosed over internet'
Waikato's rural medical outposts are about to get a whole lot more hi-tech – with patients being able to be diagnosed by doctors who are not in the room with them.
http://www.stuff.co.nz/technology/6761264/Patients-diagnosed-over-internet 

ED receives advance notice of arriving hospital patients
New technology is allowing doctors to keep a better watch on the patients they refer for emergency treatment at Waikato Hospital.
http://bit.ly/J6AtLf 

Patients flock to hospital to save fees
Record numbers of patients are turning upCharges of up to $85 for a GP visit are driving poor people to go to the emergency department. Nicola Brennan-Tupara reports.
http://www.stuff.co.nz/waikato-times/news/6762257/Patients-flock-to-hospital-to-save-fees 

DHB in a fix about services
Safety fears for mothers and their unborn children may prompt midwives to walk away from the profession if Whanganui's maternity services are transferred to Palmerston North.
http://www.stuff.co.nz/manawatu-standard/news/6771503/DHB-in-a-fix-about-services 

New Canterbury mothers to get free immunisation
Pregnant women and mothers of newborn infants in Canterbury will get free immunisation against pertussis (whooping cough).
http://www.nzherald.co.nz/nz/news/article.cfm?c_id=1&objectid=10800049 

'Inexcusable' dementia unit failings
An Auckland healthcare provider has been blasted for "inexcusable" failings after illegally holding a 43-year-old woman in a secure dementia unit for more than a year.
http://www.nzherald.co.nz/nz/news/article.cfm?c_id=1&objectid=10799763 

Dramatic surge in cancer survival rates
Cancer survival rates improved 26 per cent in each of the last two decades, but more Maori continue to die from the disease than any other ethnic group, according to a new study.

http://www.stuff.co.nz/national/health/6763786/Dramatic-surge-in-cancer-survival-rates 

International media 
New schemes save time for nursing staff
NURSES are looking to the manufacturing industry to improve efficiency and patient care.
NHS district nurses and mental health teams in Plymouth have been recognised nationally for the work. Among schemes being praised are 'at a glance' patient information boards, colour-coded equipment and streamlined administration.

http://bit.ly/I7ZCGu
Nurse-run clinics

Community focused preventive care
These centers exemplify a new model of healthcare, but face funding challenges.

http://news.nurse.com/article/20120416/NATIONAL01/104160032
Virginia law promotes team-based care by doctors and nurse practitioners
They will work together to meet the state's growing patient needs while maintaining physician leadership of health care teams.

http://www.ama-assn.org/amednews/2012/04/23/prsa0423.htm
Articles of interest
Comprehensive Programs for Preventing Pressure Ulcers: A Review of the Literature

Advances in Skin & Wound Care: The Journal for Prevention and Healing
April 2012 
Volume 25 Number 4
Pages 167 - 188
PURPOSE: To enhance the learner's competence in pressure ulcer (PrU) prevention through a literature review of comprehensive programs.

http://www.nursingcenter.com/library/JournalArticle.asp?Article_ID=1323015
Effect of Nurses Living Fit Exercise and Nutrition Intervention on Body Mass Index in Nurses

JONA: Journal of Nursing Administration
April 2012 
Volume 42 Number 4
Pages 231 – 238
Objective: The hospital-based Nurses Living Fit (NLF) intervention was implemented by nurses to determine its effect on decreasing body mass index (BMI) in nurse participants

http://bit.ly/HxgV6N
The Literature Review: Discursive Prose
We can all agree that there has been an explosion of information in all sectors of interest, especially medicine in general and, specifically, in wound care. The proliferation of online search engines, library services, journals, blogs, webcams, and the like provides a constant stream of information that needs to be received, processed, and hopefully applied to enhance our clinical acumen. Like any other sophisticated processing system, the human brain needs an input filter or a sorting mechanism to provide some logic to this sometimes overwhelming and constant information overload.

Advances in Skin & Wound Care:
April 2012 - Volume 25 - Issue 4 - p 150

http://bit.ly/JZCl88
Evidence-based treatments for smoking cessation
The Nurse Practitioner: The American Journal of Primary Health Care
April 2012 
Volume 37 Number 4
Pages 24 - 31

Abstract: Cigarette smoking continues to be the leading preventable cause of death in the United States. Nurse practitioners play an important role in implementing effective smoking cessation treatments and educating patients about the associated risks of smoking.

http://bit.ly/JjKloS
New publications and reports online
Gaps Continue To Exist in Nursing Home Emergency Preparedness and Response During Disasters: 2007-2010 (USA)

Federal regulations require that Medicare- and Medicaid-certified nursing homes have written emergency plans and provide employees with emergency preparedness training. In a 2006 report about nursing homes that experienced hurricanes, we found that emergency plans lacked many provisions recommended by experts. In response, CMS issued guidance checklists for emergency planning of health care facilities, long-term care (LTC) ombudsman programs, and State survey agencies (SA). We conducted this study to assess emergency preparedness and response of nursing homes that experienced more recent disasters.

http://oig.hhs.gov/oei/reports/oei-06-09-00270.asp

Long-Term Caring, 2nd Edition
Residential, home and community aged careBy Karen Scott, RN, RM, Cert CT, BNurs, GradDip T&D, MEd, Margaret Webb, RN, RM, BNurs, GradDip FET, MEd (AWE), Grad Cert TESOL, AdvDip Bus Man and Sheila A. Sorrentino, RN, MSN, PhD The definitive resource for carers working in aged care in Australia and New ZealandFully revised and updated, this new edition of Long Term Caring addresses all requirements of the recently endorsed national Training Package CHC30208 Certificate 111 in Aged Care. Long Term Caring, 2nd Edition: Residential, home and community aged care is written in a clear, uncomplicated style, ideal for students with English as a second language.The second edition incorporates New Zealand aged care content throughout. It also boasts a stronger practical focus with more interactive exercises for aged care and nursing students to apply in clinical settings. Both helpful and timely this carer's resource includes dedicated sections on working in the long term care environment, protecting the person being cared for, and assisting with daily living and with specific care needs such as dementia and mental health issues.
http://bit.ly/IsavEw 

The above information has been collated for the College of Nurses Aotearoa (NZ) Inc by Linda Stopforth, SNIPS and is provided on a weekly basis.  It is current as at Tuesday 24 April 2012 
If you have any feedback about content - what parts are most useful or what you would like added - please email admin@nurse.org.nz 
 
Contact SNIPS either through 
Facebook:  Snips Info
Twitter: @SnipsInfo