News bulletin 13 July
on 13 July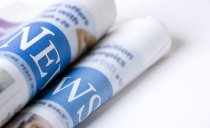 Welcome to the College of Nurses Aotearoa News Update.
No. 601, Wednesday 13 July 2022

Weekly news round-up of nursing and health information in New Zealand and internationally
New Zealand news
Hospitals short 1 in 4 midwives, nearly 1 in 10 nursing roles vacant nationwide | Stuff.co.nz
Aotearoa's hospitals are shortly nearly 1 in 10 nurses and more than a quarter of midwives, amid one of our "most challenging" flu seasons yet.
Nursing solution to health worker shortage shot down by government
Despite the health workforce crisis, government health officials have given short shrift to an unprecedented proposal to double the numbers of specialised nurses who can cover for a shortfall of GPs.
Health NZ to meet with nurses on doubling trainee nurses to create nurse practitioners
After being told funding wouldn't be increased, Health NZ has agreed to meet with nursing schools whose proposal for more funding would see gaps ...
Ministry of Health denies request to extend nursing programme - RNZ
The programme, which runs until 2024, seeks to train and place nurse practitioners and enrolled nurses with a focus on mental health and addiction ...
Perpetual Guardian Philanthropy want to help fund scholarships for nurses - Newstalk ZB
A different approach to filling nursing shortages. Health New Zealand is going to meet with nine nursing schools as they call for more funding.
Timely to increase Māori nurse practitioners numbers, trainer says | RNZ News
A nursing educator says now is the time to boost the number of Māori nurse practitioners.
Māori health workforce plan at risk from nursing crisis - Waatea News
Dr Rawiri Jansen says he is working with the Māori Health Authority of building pathways to train more Māori nurses and allied health workers – ...
Nursing graduate hits out at delay between final exam and starting work - NZ Herald
Nursing graduates are having to wait weeks between finishing their study and starting work despite the health sector's staffing crisis.
Ardern, Albanese address 'competing' for nurses amid shortage - 1News
With both countries facing critical nursing shortages, Albanese was asked if he wanted nurses to move from Aotearoa to Australia.
PM Jacinda Ardern suggests migrant nurses put off by needing to stay in role for two years ...
The Prime Minister is defending the Government's residency rules for nurses suggesting if the barrier is too high "perhaps they don't want to be a nurse in New Zealand".
Immigration Minister Michael Wood maintains stance on requiring migrant nurses to stay in ...
Immigration Minister Michael Wood rejects he has only thin evidence to suggest nurses are more likely than doctors to switch jobs after gaining residence.
'We need nurses and midwives now' - Shane Reti - Voxy.co.nz
New Zealand critically needs nurses and midwives as regions across the country reach high vacancy rates, National's Health spokesperson Dr Shane ...
Presbyterian Support Otago Calls On Government To End The Nurse Shortage Crisis
There are over 4000 registered nurses missing from New Zealand's health workforce, in the wider context of a global shortage of nurses.
The Nursing Council of New Zealand/Te Kaunihera Tapuhi o Aotearoa publishes new Strategic Plan
The Nursing Council has published its Strategic Plan, governing our work ... responsible for the regulation of nurses in Aotearoa New Zealand.
After nearly six decades of nursing, Ann Leggett is not ready to hang up her scrubs just yet
.
Plea by unvaccinated nurses to return to work
Hundreds of unvaccinated nurses across New Zealand want to return to the workforce to help a health system in "crisis", but the Government continues to deny them.
New Subset Of Voices For Freedom, Nurses For Freedom, Runs Media Campaign
On June 28 a new group named Nurses for Freedom NZ (NZFF), created by Voices for Freedom Local Coordinator Deborah Cunliffe, protested outside hospitals in 12 main centres. Their rallying cry was "end the mandates for unvaccinated nurses" amidst the New Zealand shortage of medical professionals and hospitals in crisis.
International news
Nurse who received 1st COVID-19 vaccine in the US to receive Presidential Medal of Freedom
New York nurse Sandra Lindsay has lost patients and family to the virus. ... "I'm honored to hold this place in history," Lindsay told ABC News ...
An International Nursing Student's Journey in Culturally Safe Nursing Care
Nursing Philosophy Statement: Nurses are responsible and accountable to provide person-centred and culturally safe care. As frontline healthcare providers, advocators and educators, nurses support patients, families and communities, promoting physical, emotional, social and cultural wellbeing.
Could 'shared care' be the answer to Australia's health crisis?
Amid significant doctor shortages and growing patient demand, an Australian doctor is calling for a change in how the healthcare industry understands continuity of care.
Aged care
Long waits for frail Kiwis to access aged care will 'collapse the health system'
Aotearoa's aged care "crisis" will "collapse the whole health system", as frail, older people get sicker waiting too long to access the care they need, experts say.
Children and young people
A circuit breaker for Plunket's IT shortage - 10-Jul-2022 - NZ Health & Safety news - NZCity
The children's service is running a national fundraiser with the aim to get over 500-thousand-dollars to overhaul their monitors, headsets, ...
Covid
Omicron NZ: Why the government is doing (almost) nothing about Covid
ANALYSIS: You might recall January 23 this year. At 11am on that Sunday morning, Prime Minister Jacinda Ardern held a press conference.
The inevitable had happened. Omicron had breached the border. The entire country was hurriedly moved to the Red traffic light setting. The most highly transmissible version of Covid-19 could not be eliminated – the plan was simply to slow it down, to flatten the curve, and keep hospitalisations manageable.
At least 14,000 Kiwis have had Covid-19 twice already
To date, 1% of all Covid-19 cases in New Zealand have had the virus at least twice, and more than 350 reinfections have been reported in the past 24 hours, new data reveals.
COVID-19: Epidemiologist Michael Baker calls for Government to 'step in now' as cases rise
For weeks nurses have been warning New Zealand's health system was in a crisis, with workers battling winter illnesses and a new wave of COVID-19.
Second Covid wave rides in to system tearing at the seams | Stuff.co.nz
It's also a nursing shortage arguably of the Government's own making. In May, immigration policy changes created a two-tier system, ...
Education
Damning report reveals financial meltdown at new mega polytech Te Pūkenga
Leaderless, well behind schedule, and sinking into a $110 million black hole.
The fortunes of Te Pūkenga, the country's new merged mega polytech are in dire straits before the organisation has even properly begun functioning.
End of life care
Shame, suffering and strawberry sundaes - the underfunded, invisible 'mess' of palliative care
Like the birth of a child, the death of a loved one sticks in the mind. So you'd better do it right. So why are hospices left floundering for funding? And why are many families missing out on 24-hour support? Nikki Macdonald investigates the "mess" of palliative care.
Health NZ
Health NZ won't fund Auckland urgent care overnight service - 1News
Patient safety considerations meant that the board of directors felt it had no option other than to close the service down in 2020.".

Screening kiosks rolled out to Hawera Hospital - Te Whatu Ora Taranaki
Visitors to HÄwera Hospital will be asked to answer some simple health-related questions as part of Te Whatu Ora Taranaki's screening project.
Health NZ facing unique challenges over Wellington Hospital works
Health New Zealand is tackling a major rejig of Wellington Hospital as one of its first big new infrastructure jobs, amid huge pressures of time, money and construction labour.
Surgery cancellations and delays widespread as hospitals hit by Covid-19, flu
Operations are being cancelled or delayed in nearly every public hospital in the country because of winter illnesses, with a prediction it is about to get worse.
Mental health
Youth made to use cardboard 'cowboy hat' toilets in mental health facility
Rangatahi at a mental health facility in Wellington are regularly going to the toilet in cardboard potties or 'cowboy hats' in seclusion, according to a new report from the Children's Commissioner.
Pharmacy
'Harder than expected': Pharmac fails despite years of trying to save money on medical devices
The government is persisting with a way of buying hugely expensive medical devices that has been proven ineffective.
Primary health care
Afraid, stressed and always facing more demand - A GP's diagnosis of our health system
Genuinely afraid, stressed, tired and facing "constant extra demand".
That's how one general practitioner described the state of New Zealand's health system right now.
Five to 10 weeks for an appointment, GP practice 'stretched to the limit'
Patients are waiting five weeks for routine appointments at Civic Family Health Care, in Blenheim, but it can be up to 10 weeks, depending on the doctor.
Health reforms are missing the problems at the coalface | Stuff.co.nz
In 2020, general practice nurses protested in support of pay parity with their public hospital counterparts. Large pay gaps remain, and a shortage ...
Doctors say funding increase for primary healthcare falls short
GPs say a recent increase in Government funding for primary healthcare providers isn't enough as they struggle under the strain of increased workloads and rising costs.
Public health
Free hepatitis C testing begins at pharmacies in south Auckland
Health NZ (Counties Manukau) has begun offering free hepatitis C tests at pharmacies in south Auckland.
High flu rates continue amid one of the 'most challenging' winters in recent years
Cases of influenza remain high as Aotearoa faces one of the "most challenging" seasons it has seen in years.
'A winter like no other': Demand for Healthline skyrockets as flu and Covid ramp up
More people are using national telehealth service Healthline than ever before with call numbers up by 40% on the same time last year.
Another health crisis is coming, but families don't want to hear about childhood vaccines
On the sidelines of a women's rugby game at Tauranga Domain, two healthcare workers huddle in blue ponchos under a white tent. It is pelting with rain, and freezing cold. But the staff from Poutiri Wellness Centre are on a mission: to prevent a looming healthcare crisis.
Sugary drinks and skin infections play into rheumatic fever risk, study finds
A world-first study looking at the risk factors for rheumatic fever has made the "unexpected" finding sugar-sweetened drinks could play a factor.
More NZ Monkeypox cases will likely emerge - expert - 1News
Monkeypox case found in New Zealand.
Workforce
Regional workforce plan for Manawatū-Whanganui targets healthcare and school transition
The first regional workforce plan unveiled by the Manawatū-Whanganui Regional Skills Leadership Group targets the health sector and school transitions.
'It will break many': doctors' survey paints clear picture of workforce crisis | Stuff.co.nz
Our triage nurses are so afraid that someone will die in the waiting room - so they are all resigning as well," one emergency department doctor said ...
Andrew Little: Govt responding to 'chronic staffing shortage' in healthcare
The Health Minister says he has heard the "despairing comments" doctors have made and insists the government is responding to the very difficult situation in healthcare
Ministry of Health
New director of public health appointed
A new director of public health has been announced by the Ministry of Health.
Reports and Journals online
Āhurutia Te Rito It takes a village: How better support for perinatal mental health could transform the future for whanau and communities in Aotearoa New Zealand
"It's long been understood that a good start in life is important, but now a growing body of research demonstrates how significant parental mental health in particular is to long-term family and whānau wellbeing. Mental distress during the perinatal period (from the beginning of pregnancy until a year after birth) can have severe long-term consequences, not only for parents in distress, but also for their babies. This report analyses what contributes to perinatal distress in Aotearoa New Zealand and identifies opportunities and policy levers to better support new parents and their babies." Source: Helen Clark Foundation (New Zealand
Issue 45
In this issue we have included a number of studies on HCV, renewing our focus on the goal we signed up for – achieving elimination by 2030! Such studies look at global progress, shortening follow-up and duration of therapy, non-hepatic benefits, treating the older (forgotten) patients, and point-of-care testing.
Other highlights include:
Plasma and breast milk pharmacokinetics of tenofovir alafenamide
Mortality in people with chronic HBV infection
• Liver injury after SARS-CoV-2 vaccination
Issue 11
In this issue we have included a paper reporting on the global burden of melanoma, which provides sobering data for us here in NZ – along with Australia, we lead the world in melanoma incidence, but more importantly, on our own (i.e. ahead of Australia) we lead in deaths from melanoma.
Patients' views on ctDNA monitoring in early-stage melanoma
'Rainbow pattern': a dermoscopic sign of invasive melanoma
Adaptive nivolumab + ipilimumab dosing in advanced melanoma
Articles of interest
Establishing a community infusion service in Canterbury, New Zealand: strategies and lessons.
McGonigle Lisa, Shand Brett, McGeoch Graham (2022)
Journal of Primary Health Care 14, 151-155.
Background and context: An increasing number of drugs and blood products need to be delivered by intravenous infusion. In the Canterbury region of New Zealand, these have historically been delivered at a hospital site; however, some infusions could be delivered in a community setting without compromising patient safety.
Assessment of problem: The Canterbury health system has a key strategic objective of delivering care close to patients' homes. In 2018, Canterbury district health board (DHB) put out a tender for a community infusion service that would deliver blood products and other intravenous drugs with appropriate medical oversight.
Strategies for improvement: Following an interview and selection process, a fee-for-service contract was developed with a group of general practices with partial common ownership. It was nurse-led with medical oversight available. In July 2018, a Community Infusion Service (CIS) was started in two urban sites in Canterbury. It later expanded to two more sites, one urban and one rural.
A qualitative exploration of cultural safety in nursing from the perspectives of Advanced Practice Nurses: meaning, barriers, and prospects.
Pirhofer, J., Bükki, J., Vaismoradi, M. et al.
BMC Nurs 21, 178 (2022). https://doi.org/10.1186/s12912-022-00960-9
Cultural safety requires healthcare professionals and organisations to improve healthcare, facilitate patient access to healthcare, and achieve equity within the workforce.
The above information has been collated for the College of Nurses Aotearoa (NZ) Inc by Linda Stopforth, SNIPS and is provided on a weekly basis. It is current as of 12 July
If you have any feedback about content - what parts are most useful or what you would like added - please email admin@nurse.org.nz
For more up to date news and information follow SNIPS at:
Facebook: Snips Info
Twitter: @SnipsInfo