News bulletin 20 July
on 20 July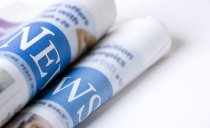 Welcome to the College of Nurses Aotearoa News Update.
No. 602, Wednesday 20 July 2022

Weekly news round-up of nursing and health information in New Zealand and internationally
New Zealand news
Nursing school dismisses Ministry of Health's 'nothing response' over funding - NZ Herald
Money for placing enrolled nurses and nurse practitioners in mental health is on the line.
More needed for Māori nurses - Waatea News: Māori Radio Station
A nursing educator would like to see cultural skills recognised in nurses' pay packets.
Josephine Davis from the University of Auckland says efforts to lift the number of Māori nurses is must overcome obstacles to training, such as that prospective nurses may have to leave whānau to study elsewhere, give up paid work that is essential for their families or even deal with the problems of learning how to look at tertiary level after leaving school early.
Please stop interviewing Voices for Freedom leaders | The Spinoff
On Tuesday, Stuff published an article headlined "Plea by unvaccinated nurses to return to work", which included quotes from Nurses for Freedom NZ ...
'Take one for the team': Unvaxxed nurses urged to get jab to return to work
Unvaccinated nurses in New Zealand are being encouraged to get the ... not going to pass on COVID any more than a vaccinated nurse," she said.
Overseas recruitment drive for nurses gains 'good response' | RNZ News
A health recruiter's first overseas drive since the borders opened has maxxed out, with hopes it will bring in 100 desperately needed workers.
Nurse 'ashamed and embarrassed' to work in a health system in 'tatters' | Stuff.co.nz
The "great white shark" of Covid-19 is circling, picking off nurses during the busiest winter yet at Blenheim's Wairau Hospital.
Nurse fears for her registration amid 'dangerous, unsafe' staffing
A nurse at an acute ward at Hutt Hospital believes patients are dying and medical registrations are in jeopardy due to dangerously low staffing levels.
Junior nurses leaving the country in search of better pay, conditions and career opportunities
Christchurch nurse Elle Clark says that nurses are "overworked and burnt out" in New Zealand's public health system, and that better pay, ...
Nurses angry with Minister of Health - RNZ
Nurses are angry with the Minister of Health and say he has not acknowledged the health crunch in Aotearoa.
Andrew Little slammed for 'just not helpful' comments accusing NZ Nurses Organisation of ...
The New Zealand Nurses Organisation (NZNO) is calling for an urgent conference to address the health care crisis.
Health minister says nurses' organisation 'impediment' to pay deal | Stuff.co.nz
Health Minister Andrew Little has labelled the country's largest nurses' union as being 'unprincipled' and the impediment to a pay deal.
Nurses' organisation asks health minister to focus on health crisis instead of putdowns
Nurses Organisation (NZNO) chief executive Paul Goulter said the union was disappointed. "We were saddened by the fact he thinks it's more important ...
NZNO responds to Health Minister's jab during interview | AM - YouTube
The New Zealand Nurses Organisation responds after Health Minister Andrew Little accused it of "talking with a forked tongue".
International news
NHS to miss out on recruiting thousands of nurses if BTecs are scrapped - The Guardian
Hospital bosses issue warning as government moves to end technical qualifications for healthcare students. NHS nurses on a hospital ward.
ICN: Increase in Strike Action by Nurses is a Symptom of Global Healthcare Crisis
The ICN says the rising number of nurses taking strike action is due to governments' ... Jul 12, 2022 | Blog, News, Nurse Staffing Shortage.
Nursing takes centre stage post COVID: Why hospitals need to invest in upskilling healthcare workers?
Apart from that, upskilling is imminent in the era of telehealth, when nurses should be able to monitor and analyse the body parameters of a distant patient and raise an alarm by quickly informing doctor in case of emergency.
Philippines lifts decade-old ban on nursing programmes in more schools | The Straits Times
MANILA (BLOOMBERG) - The Philippines has lifted a decade-old ban on offering nursing programmes in more schools, as it looks to boost supply to meet the demand for nurses.
Registered nurses leaving hospitals to work in rapidly growing cosmetic injectables industry
The cosmetic nursing industry says burnt-out registered nurses are leaving ...
Survey Finds Patients Want Expanded Nurse Practitioner (NP) Scope of Practice
A survey commissioned by the Alliance for Connected Care and conducted by Morning Consult on behalf of CVS Health found that "82% of patients support allowing nurse practitioners (NPs) to practice to the full extent of their education and clinical training, including through telehealth." Additionally, the study found that "nearly 80% of health care providers — including a sample of physicians, NPs, PAs, nurses and therapists — agree NPs should be practicing to the full extent of their training."
Survey: 1 in 5 nurses would not pursue career again - Fierce Healthcare
Medscape Medical News surveyed (reg. req.) more than 10,000 nurses to gauge job satisfaction among nurses for its Nurse Career Satisfaction Report ...
As U.S. Covid Hospitalizations Rise, Nursing Shortages Worsen - The New York Times
Nurses preparing for shift change in the emergency department at ... Christine Chung is a general assignment reporter covering breaking news.
Nurses forced to treat patients in corridors as NHS buckles in summer crisis - NursingNotes
Nurses are being left with no choice but to provide care to patients in corridors and in the back of ambulances as NHS hospitals run out of space.
'I got punched 6 times in 1 year': Nurses detail abuse by patients, ask lawmakers to step in
A current nurse shared a picture with News 4 of her lip stitched up after being punched by a patient. "Why are we not being able to find people to ...
Sanofi's 'Flu Shot Friday' campaign teams up with celebrity actress and nurses' group
Created by Sanofi Pasteur and the American Nurses Association, the campaign to drive more flu vaccinations comes with the added star power of ...
Victoria aims to hire 400 additional hospital staff
The Australian state's government will try to entice highly skilled nurse practitioners, general practitioners and private hospital staff into Victoria's emergency departments to triage the sick and injured people arriving by ambulance in record numbers.
Aged care
Covid impacting aged-care facilities | Otago Daily Times Online News
Mr Hendry, the southern representative on the New Zealand Aged Care ... any health and safety risk to residents, such as inadequate nursing cover.
Health Minister's leadership 'sadly lacking' - ex Coast DHB deputy - 1News
Health Minister Andrew Little has "his head in the sand" over the rest home nursing crisis, says the last deputy chairman of the now defunct West Coast District Health Board.
Effective communication, adequate assessments, and critical thinking vital to ensure quality of care
Deputy Commissioner, Rose Wall has found Golden Pond Private Hospital and a registered nurse in breach of the Code of Health and Disability Services Consumers' Rights (the Code) for poor care provided to a woman in their care, following a serious fall.
Cancer issues
At home bowel screening kits helping save lives, advocate says
At home bowel testing kits have helped detect early-stage bowel cancer in 20 South Cantabrians since they were launched in November 2020.
Covid
Covid-19 hospitalisations: New measures will do little to ease strain, doctors say
Doctors say if new Covid-19 measures fail to work, they could be faced with making drastic decisions about which urgent patients to treat.
Covid-19: Antiviral drug access widened to more people as hospitalisations rise
More people will now be able to access three antiviral treatments for treating early Covid-19 amid concerns BA.5 could "significantly" increase case numbers and hospitalisations in the coming weeks.
Are you eligible for a second booster?
People aged 50 and over, healthcare, aged care and disability workers over 30, and immunocompromised people can get it six months after their first.
More Support Needed For Rural Communities To Supply COVID-19 Antiviral Medication
Hauora Taiwhenua Rural Health Network welcomes the Government's announcement to widen the criteria under which the COVID-19 antiviral medication, Paxlovid, can be prescribed but has concerns around safety and support available in rural communities.
Nurse prescribers to prescribe Paxlovid and Lagevrio for COVID-19 | New Zealand Doctor
"This [Gazette] change also enables Designated Prescriber-Registered Nurses to be able to prescribe these medicines for COVID-19" Nurse prescrib ...
Covid-19: Watertight communication required to ensure safe antiviral dispensation - doctor
Three antiviral medicines used for treating Covid-19 early in an infection will be rolled out to about 400,000 more people, should they catch the virus.
Waning Covid-19 immunity, new variants mean 'rough ride' ahead - immunologist
An immunologist is warning "we're in for a rough ride" as new Covid-19 variants and waning immunity make it more likely people will be infected or reinfected with the virus.
Covid-19: Officials are changing the way deaths are reported - here's how
The way New Zealand records Covid-19 deaths is changing, officials have announced.
Instead of reporting all people who died within 28 days of a Covid-19 infection, those who died because of the virus, or for whom Covid-19 was a contributing factor in their death, will be reported formally.
Education
Curriculum Backdown Is More Trouble At Te Pūkenga - Scoop NZ
Te Pūkenga has been forced to back down on nursing curriculum changes after criticism that the nursing community was disrespected and not listened to, National's Tertiary Education spokesperson Penny Simmonds says.
Emergency/urgent care
'We're failing now': Emergency department wait times the longest in a decade, National's Dr ...
Emergency department wait times are now the longest in at least a decade as more than one in five people experience a treatment delay of at least six hours, the National Party claims.
Wairarapa's emergency department hits all-time staffing low
Wairarapa's emergency department hit an all-time staffing low on Sunday, with only two nurses rostered on the overnight shift.
Wairarapa emergency department struggling for nurses - RNZ
Overnight shifts are struggling with severe staff shortages. New Zealand Nurses Organisation delegate Lucy McLaren spoke to Corin Dann.
Nurses Organisation says staff so overworked that hospitals have become unsafe workplaces
Newshub understands it's far worse in the provinces, because nurses are ... centralised but Te Whatu Ora - Health New Zealand said how day rates ...
Wairarapa Hospital emergency department's critically low staffing 'more than a crisis' - RNZ
Health staff at Wairarapa Hospital say pressure on the system is no longer just a crisis but a catastrophe.
End of life care
Nearly 150 New Zealanders have had assisted deaths to date, 400 have applied
More than 140 New Zealanders have been assisted to die since the legislation came into effect.
Te Whatu Ora Health NZ
Opinion: Sorting Taranaki's fragile health care no easy task | Stuff.co.nz
New Zealand's healthcare reforms have got rid of the 20 district health ... Its mix of exhausted doctors, underpaid nurses, siloed managers, ...
'Human cost of healthcare failure': Sick wait under leaking tent at North Shore ED
An elderly woman huddled in a woollen blanket in the "freezing" wet and cold under a leaky tent at North Shore Hospital is the "human cost" of healthcare failure, a nurse's union says
About 800 health staff sick or on leave as Canterbury records highest number of Covid cases in NZ
About 800 Canterbury health care staff are off sick or on "other leave", as the region records the highest number of Covid-19 cases nationally – with numbers expected to increase.
Health system
Private healthcare benefits when public falls short
As the public health sector comes under pressure, the private health sector is increasingly stepping in to pick up the slack. Some say that increases inequity.
One in three New Zealanders borrow money to pay medical bills, survey finds
One in three people need financial assistance in order to receive healthcare in New Zealand, results from a survey show.
'We see the data, we see the challenges' - Little defends health system
Health Minister Andrew Little admits waiting times at the Emergency Department are getting longer but says health entities are doing all they can to make improvements.
Andrew Little: What I want for our healthcare services - NZ Herald
OPINION: Health Minister responds to criticism as winter ills and Covid pressure services.
Arguing about whether it's a 'crisis' isn't helping the health situation | Stuff.co.nz
Health Minister Andrew Little talks to Stuff health reporter Rachel Thomas about pressures on the health system, nurses' pay and how he intends to fix ...
Talking health system pressures with NZ Health Minister Andrew Little | Stuff.co.nz
YouTube
Health Minister Andrew Little talks to Stuff health reporter Rachel Thomas about pressures on the health system, nurses' pay and how he intends to fix workforce shortages.
Heart health
Māori, Pasifika missing heart treatments due to inadequate diagnoses
A University of Otago researcher says Māori and Pasifika patients are being failed by a heart abnormality diagnosis that is not fit for purpose.
Infectious disease
Inaugural co-directors appointed to NZ's Infectious Diseases Research Platform
A key initiative aimed at boosting Aotearoa New Zealand's COVID-19 response and preparing for future disease outbreaks has taken a significant step forward with the appointment of co-directors to the newly formed Infectious Disease Research Platform (IDRP). Read more
Maori health
Health kaimahi ready to step up - Waatea News: Māori Radio Station
The Covid pandemic has created a new type of health worker – and Health Minister Andrew Little is keen to bring them into the system.
Māori health providers have taken on hundreds of kaimahi to assist with testing and vaccination campaigns.
Mental health
'Disheartening but not surprising': 25% of suicides linked to alcohol
One in four New Zealanders who die by suicide do so with excess blood alcohol – with the figures even worse for Māori and Pasifika, new analysis of coronial data has found. Read more
UK specialists recruited to staff new mental health unit
Specialist staff have been recruited from the UK to help run a new mental health and intellectual disability unit in Porirua, as Health Minister Andrew Little acknowledged difficulties in filling health sector vacancies.
Mental health facility opens in Porirua, advocate says more needed - 1News
"In New Zealand, there isn't a learning disability nurse training pipeline. So, typically, the people who work in our services come from a mental health background and then we provide the additional training they need to work in this specialist area. So, a lot of our staffing does need to come from overseas from the UK," Oxnam said.
Midwifery and maternity
Southland midwives facing the same issues, 20 years on
A veteran midwife says while Covid-19 had exacerbated issues, midwives have been facing the same problems for the past 20 plus years.
Q&A: A Taranaki midwife talks about region's chronic midwife shortages and pressures of the job
The shortage of midwives in Taranaki is the worst in the country.
The latest figures available show at the end of March the then Taranaki DHB had more vacancies for midwives than it had midwives. The figures are from the National Party health spokesman Dr Shane Reti.
Midwives quitting as Covid pay issue 'final straw'
Midwives are looking to leave the profession or the country as a Ministry of Health pay problem has seen some go months without invoices paid.
Primary health care
Widespread doctor shortage starting to bite - Wairarapa Times-Age
The global GP crisis is hitting home, with just one Wairarapa clinic taking on new patients.
Of the seven primary care providers in the region listed on Tu Ora Compass Health, only one was accepting new enrolments.
Covid-19 exposes deep trouble in primary healthcare
Palmerston North's large integrated family health centre Kauri Healthcare is so stretched by staff sickness at the beginning of the winter flu and Covid-19 season it is putting off any non-urgent appointments.
Sexuality and sexual health
A Hawke's Bay nurse practitioner is urging people to get screened for syphilis - NZCity
Health NZ says the local sexual health service had 12 cases of the STI in the past quarter, compared to three in the same period last year.
Stroke
LGBTQIA+ stroke patients sought for first-of-its-kind study
Info about post-stroke care is "very heteronormative" and rainbow patients' experiences haven't been examined, researcher says.
Telehealth
1,000 telehealth consultations delivered for high-needs groups
Leading healthcare provider, ProCare, has today celebrated the milestone of 1,000 telehealth consultations delivered for high-needs groups through the Ministry of Health's Digital Enablement Programme, UnifyHealth.
Reports and Journals online
Nursing Now Co-Chair, Lord Nigel Crisp launches new report about the future roles of health workers globally
The report, Probable Futures and Radical Possibilities: An exploration of the future roles of health workers globally, describes probable futures – areas where there is a great deal of consensus about the future – and identifies radical possibilities which are far more uncertain but could have an enormous impact on global health.
Issue 196
Welcome to Issue 196 of GP Research Review.
In this issue, a study published in JAMA provides further evidence that vaccine effectiveness for two doses of BNT162b2 against symptomatic infection decreases rapidly in adolescents, but increases after a booster dose.
Other highlights in this review include:
Early food exposure to prevent food allergy in infants
Remote monitoring and behavioural economics in managing heart failure
Supplements for prevention of cardiovascular disease and cancer
Professional development
Hosted by the Canadian Nurses Association, the 2023 Congress will be held in person, 1-5 July 2023, at the Palais de Congrès with the theme "Nurses together: a force for global health".
Call for Abstracts
Call for Abstracts
Start getting your abstracts submissions ready! Abstracts can be submitted from 1 September to 31 October 2022 for an oral or e-poster presentation so there is less than two months to start putting them together! The on-line submission system will be open from.
The eight sub-themes for the 2023 Congress are:
Nursing leadership: shaping the future of healthcare
The critical role of nurses in emergency and disaster management
Driving the professional practice of nursing through regulation and education
Improving the quality and safety of healthcare delivery
Advancing nursing practice: pushing the boundaries
Growing and sustaining the nursing workforce
Promoting and enabling healthier communities
Addressing global health priorities and strengthening health systems
Find the full Call for Abstracts with all the details you need to start working on your abstract.
Articles of interest
Development of a training programme for professional nurses in South Africa – An educational response to the COVID-19 pandemic.
Jordan, P., Iwu-Jaja, C., Mokoka, E., Kearns, I., Oamen, B., de Lange, S., Schutte, L., & Naidoo, V. (2022).
Nursing Open, 00, 1– 8. https://doi.org/10.1002/nop2.1273
Aim
This paper describes the development of the training programme for South African professional nurses on how to manage critically ill COVID-19 patients in intensive care units and repurposed general wards.
The above information has been collated for the College of Nurses Aotearoa (NZ) Inc by Linda Stopforth, SNIPS and is provided on a weekly basis. It is current as of 19 July
If you have any feedback about content - what parts are most useful or what you would like added - please email admin@nurse.org.nz
For more up to date news and information follow SNIPS at:
Facebook: Snips Info
Twitter: @SnipsInfo