News bulletin 27 July
on 27 July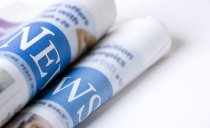 Welcome to the College of Nurses Aotearoa News Update.
No. 603, Wednesday 27 July 2022

Weekly news round-up of nursing and health information in New Zealand and internationally
New Zealand news
Nurse practitioner starts clinic in rural Wairapapa school - RNZ
A Wairarapa nurse practitioner has started a clinic from a school Principal's office in the little town of Pirinoa. Up until now, residents of ...
Health workforce role shifts to Te Whatu Ora - Waatea News: Māori Radio Station
The door is still open to training more nurse practitioners – but the doorkeeper has changed.
Nurse practitioners can take on more complex and advanced roles than registered nurses, including prescribing medicines and admitting and discharging from hospitals.
John Whaanga | Deputy Director General of Ministry of Health - Waatea News
All the schools of nursing joined forces on a proposal submitted in May aiming to double the number of nurse practitioners being trained.
Can a nurse practitioner do a GP's job? | The Spinoff
Toby is a general practitioner and Sophie is a practice nurse. They're also a couple, and often debate the value of NPs vs GPs.
A nurse practitioner (NP) is a nurse who has additional training to diagnose disease and prescribe medication. A general practitioner (GP) is a doctor working in general practice. A practice nurse is a nurse who works in general practice. Here, we are referring to primary care nurse practitioners.
Nurse defies chronic burnout across the profession to clock up 50 years | Stuff.co.nz
Registered nurse Margaret "Marg" Norris celebrated 50 years of service at Hawke's Bay Fallen Soldiers' Memorial Hospital this month.
Life Support: 'Terrified someone will die' - ED nurses quit as stress mounts | Stuff.co.nz
When Christchurch emergency department (ED) nurse Caitlin* finishes a 10-hour ... But Te Whatu Ora, the new Health NZ organisation, says while the ...
2700 nurses tell Health Minister about "absolute crisis" - Scoop Wellington
News from NZ Nurses Organisation The New Zealand Nurses Organisation, Tōpūtanga Tapuhi Kaitiaki o Aotearoa (NZNO) has received more than 2700 ...
The Conversation: Despite what political leaders say, New Zealand's health workforce is in crisis
In New Zealand and globally, there is a chronic shortage of healthcare workers, ... Percentage of foreign-trained nurses in the workforce.
Student nurses asked to help out amid staffing shortages at Dunedin hospital | Stuff.co.nz
Dunedin Hospital called on nursing students to help out as the hospital battles with dire staff shortages - a move slammed by the New Zealand ...
'Desperate' health system putting student nurses at risk - NZNO
The New Zealand Nurses Organisation TÅpÅ«tanga Tapuhi Kaitiaki o Aotearoa (NZNO) says nursing shortages have become so dire that Dunedin Hospital has called on nursing students to do tasks normally done by qualified nurses, placing the students at unacceptable risk. It wants to know what the Government's plan is to keep nursing staff safe and to address the chronic shortage.
Ian Powell – What happens when a health minister loses workforce trust and confidence
On 4 July Stuff published my opinion piece on the angry behaviour of Minister of Health Andrew Little in publicly disparaging dedicated people and organisations strongly committed to the provision of accessible quality healthcare: Health Minister's angry behaviour denying the obvious.
The Front Page: What could alleviate massive strain on the health sector? - NZ Herald
The current workload facing hospitals is higher than it's ever been before at a time when the workforce is more short-staffed than it's ever been.
Desperate staff crying out for help - Wairarapa Times-Age
Desperation is driving Wairarapa Hospital whistle-blowers to speak out about "catastrophic" staffing shortages.
Nurses told to reject offer - Wairarapa Times-Age
The nurses union is advising its members not to take an incentive pay offer from Health NZ [Te Whatu Ora].
The advice comes after the Times-Age was told that Wairarapa Hospital nurses were not paid double time for extra shifts in the same way that Hutt Hospital nurses were remunerated.
Giving back to New Zealand as a Kiwi nurse
"A bit of shock – it's fantastic timing, and I am very humbled to have received the award," says Dr. Frances Hughes, the winner of Risk Professional of the Year 2022.
Luke Kirkness: The case for making nursing a trade and having apprentices - NZ Herald
The quick solution to the nursing shortage is to pay them more - or in other words, what they deserve.
The long-term option is to make nursing a trade and have apprentices.
(Premium content : Requires a subscription to access)
International news
Countries around the world are grappling with health systems under pressure | Stuff.co.nz
Hospitals are stretched, doctors and nurses under strain. Governments of all political persuasions over the last 25 years have underfunded and
Diverse nurse workforce linked to better maternal health outcomes in childbirth
A new study provides robust evidence to support diversifying the healthcare workforce as a remedy for addressing racial and ethnic disparities in maternal health outcomes, and a call to action to improve maternal health. The researchers focused on registered nurses in particular because they are critical for comprehensive maternal healthcare, and are the frontline healthcare providers involved in the early recognition of warning signs for maternal complications. Delayed recognition of these warning signs has been repeatedly identified as a major contributor to preventable maternal deaths.
Stressed, burnt-out WA nurses quit due to 'exhausting' conditions as COVID cases soar
WA nurse Julia says working the halls of the emergency department has become more like disaster management than nursing.
Opinion: There's a dire shortage of nurses across the US. There's also an overlooked solution - CNN
(CNN)Covid-19 is once again on the rise, largely as a result of the highly transmissible BA.5 subvariant. And as the virus ravages America's health care system, it is illuminating -- and worsening -- the country's national shortage of nurses.
The health care industry's lax approach to nurses' mental health needs to change
Since the start of the Covid-19 pandemic, the dire state of nursing has been grist for endless headlines, studies, and think pieces, as has the epidemic of clinician mental health problems.
As health care faces nursing shortages, burned-out nurses are flocking to remote jobs
As hospitals struggle to hire nurses, some nurses are instead hunting for remote roles. It's a hot — and highly competitive — job market.
Scores of frustrated nurses going overseas – Franklyn - Barbados Today
Barbados has lost as many as 70 nurses to overseas recruiters and there is the possibility more could follow suit, General Secretary of Unity Workers Union (UWU) Caswell Franklyn has warned.
Five hospital wards run with one registered nurse each - BBC News
Five wards at Scotland's largest hospital had to operate with one registered nurse on duty each.
Staff at the Queen Elizabeth University Hospital in Glasgow experienced the shortage on Monday night.
Desperate NHS nurses selling back their days off in face of soaring cost of living - The Mirror
EXCLUSIVE:
Desperate NHS nurses selling back their days off in face of soaring cost of living
NHS staff have been offered a below-inflation pay award by the Government which unions blasted as a 'kick in the teeth' and another real-terms pay cut as workers pick up extra shifts for cash
Student nurses enlisted to ease Melbourne's hospital pressure | 7NEWS - YouTube
An army of student nurses is being enlisted to help ease pressure on Victoria's battered health system. But the Premier says it's no quick fix as we edge closer to a COVID-19 peak
Vital for S'pore to tackle manpower crunch in nursing, says Ong Ye Kung at Nurses' Day celebration
SINGAPORE - Singapore's healthcare system can still handle the patient load as the nation's Covid-19 infection peaks, and it is important to tackle the manpower crunch to relieve the workload of nurses here.
Aged care
Reducing loneliness is good for older people and wider society too
Lessening the burden of loneliness is a win-win – older New Zealanders will feel a lift to their health and wellbeing and will be much more likely to make an active and valuable contribution to their communities
'24 hours shifts' - Aged Care sector staff shortages at crisis point
The Aged Care Association says staff shortages in the sector have reached crisis point, with some workers doing shifts of up to 24 hours straight.
Thumbs up for 'small-scale town' aged care villages allows new model for the twilight years
Retirement villages that look like mini-towns could be coming for New Zealand now the Ministry of Health has approved the care model.
We already have one – the approval follows a five-year pilot of The CARE Village, which opened in the Ngongotaha suburb just outside of Rotorua in 2018.
People not wearing masks are like drunk drivers risking lives, expert says
People choosing not to wear masks in indoor settings are like drunk drivers risking lives by spreading Covid-19, according to epidemiologist Professor Michael Baker.
Allergies
New allergy sensor could prevent asthma attacks before they happen
A new pollen sensor that talks to an app on your phone could help stop asthma attacks and allergic reactions before they happen.
Cancer issues
Cancer surgery, treatment delayed amid health system crunch - Stuff.co.nz
There are "simply not the nurses" to care for cancer patients due to a surge in Covid and flu cases, oncologist says.
Gender diverse people missing cervical screenings due to health software setup
Trans men and non-binary people are missing cervical screenings because some health software systems are not set up to notify them
Climate change
What the European heatwave means for NZ – In The News
A heatwave in Europe is blasting through temperature records, and scientists warn it's only a matter of time before it happens here too.
Covid
Covid-19 NZ: The coronavirus pandemic will never really be over (but it is changing)
As the latest Covid wave plateaus, New Zealanders may well be wondering when this whole sorry mess will end. Keith Lynch explains the arms race that New Zealand (and the rest of the world) now face
Covid-19: Patients urged to upload RAT results or risk missing out on antivirals
Patients who don't upload their RAT test results could risk missing out on antiviral treatments, a Nelson GP is warning.
Covid-19: What we've just learned about virus deaths
Just-revised data reveals more than 900 people in New Zealand have died directly from Covid-19 – and that the virus has been a contributing factor in nearly 500 other deaths.
End of life care
How nurses could be better supported to deal with assisted dying - RNZ
New Kiwi-led research has looked at what nurses involved in the process of voluntary assisted dying have experienced, and how it could lead to better support - both procedurally and emotionally.
Te Whatu Ora Health NZ
Green light for Waikato's 'much-needed' $115m mental health facility
Plans for Waikato's new $115m mental health unit and $40m improved kidney care centre now have Government approval.
New public hospital in Tauranga to ease pressure on health services
A public hospital on reserve land is being considered for Tauranga to ease pressures on health services in the region.
Hospital hoping interest turns into staff contracts - Wairarapa Times-Age
More than 50 medical workers from the United Kingdom and Ireland have expressed interest in working in Wairarapa.
Maori health
Offering patients the best of both worlds - Rongoa Maori
Key players in the health and disability sector of Aotearoa have heard how offering patients the option of treatment with RongoÄ MÄori is changing outcomes for both MÄori and non-MÄori on an unexpected scale.
Mental health
Project demonstrates a new Model of Care needed to improve wait times for mental health patients in ED
A project undertaken at the Sir Charles Gairdner Emergency Department (SCGH ED) in WA has helped reduce wait times of mental health patients.
A project undertaken at the Sir Charles Gairdner Emergency Department (SCGH ED) in WA has helped reduce wait times of mental health patients.
Mental health patient abused and threatened nurses trying to care for him | Stuff.co.nz
He punched a nurse in the face, lit a couch on fire, and told a police officer he was going to "rape" her.
'New funding helps people with mental health and addiction needs to get vaxed'
People with mental health and addiction needs will have better access to COVID-19 vaccinations, other immunisations and health checks thanks to grants from a $2 million fund, the National Director of Te Whatu Ora - Health New Zealand's National Public Health Service, Dr Nick Chamberlain has announced.
Midwifery and maternity
Taranaki's dial a midwife service for pregnant mothers with urgent queries thought to ... - Stuff.co.nz
Taranaki Base Hospital's dial a midwife service for pregnant women to call if they have concerns is thought to be the only one like it in New Zealand.
Obesity
Obesity the epidemic we choose to ignore
OPINION: While we've been occupied with Covid and now other winter illnesses visiting after a three-year absence, another harmful pandemic continues to rage here in NZ.
Pharmacy
Opioid medication to become more accessible after fentanyl overdoses
One of the best tools available to treat opioid overdoses will soon become more accessible in New Zealand, but the Drug Foundation says the change doesn't go far enough.
45 medicines affected by supply issues as Covid causes 'unprecedented challenge'
In the past month, Aotearoa has been hit by medicine supply issues affecting large swathes of the population – including treatments for blood pressure, anxiety and menopause symptoms.
Primary health care
Life Support: The GP getting health insurance and the woman who might be dying
The difficulty getting a GP appointment is mounting with one in 16 Kiwis not even enrolled in a practice. RACHEL THOMAS, NIKKI MACDONALD and SOPHIE HARRIS look at the state of primary care as part of Life Support, a week-long Stuff investigation into New Zealand's health system as it grapples with unprecedented patient demand and the largest structural upheaval in decades.
Public health
'Vaccine fatigue': Slow uptake for newly funded flu jab for 3-13 year olds - NZ Herald
With borders opening we're at higher risk - especially children, says Plunket head nurse.
Less than a third of Kiwis over 50 have heard of 'debilitating' shingles disease
Like many, Waiheke woman Nelly Toia had never heard of shingles before she caught it in her 20s. Now aged 63, she's had it three times and says she wouldn't wish it on her worst enemy.
WHO declares global health emergency over monkeypox outbreak
The rapidly spreading monkeypox outbreak represents a global health emergency, the World Health Organization's highest level of alert, WHO Director-General Tedros Adhanom Ghebreyesus said on Saturday.
At work
Power napping on nightshift could improve safety
Nurses and doctors need 20-minute power naps during night shifts and to work no more than three night shifts in a row to keep themselves and patients safe, a study has revealed.
Reports and Journals online
Health Times July 2022
Why nurses are instrumental in times of natural disaster and trauma
The unintended consequences of the angel and hero narrative
Strong critical thinking vital in critical care
Perioperative a uniquely fulfilling field. But is it for you?
Issue 98
In this issue we include two studies describing Māori experience and beliefs in different healthcare settings, the first in kidney transplantation and the second in relation to antibiotic use and antimicrobial resistance.
Articles of interest
Nursing students' use of social media in their learning: a case study of a Canadian School of Nursing.
Giroux, C.M., Moreau, K.A.
BMC Nurs 21, 195 (2022). https://doi.org/10.1186/s12912-022-00977-0
Background
Social media has diverse applications for nursing education. Current literature focuses on how nursing faculty use social media in their courses and teaching; less is known about how and why nursing students use social media in support of their learning.
Objectives
The purpose of this study was to explore how nursing students use social media in their learning formally and informally.
Palliative and end of life care in undergraduate medical education: a survey of New Zealand medical schools.
Heath, L., Egan, R., Iosua, E. et al.
BMC Med Educ 22, 530 (2022). https://doi.org/10.1186/s12909-022-03593-3
In New Zealand, 34% of deaths occur in the hospital setting where junior doctors are at the frontline of patient care. The death rate in New Zealand is expected to double by 2068 due to the aging population, but many studies report that graduates feel unprepared to care for people near the end of life and find this to be one of the most stressful parts of their work. International guidelines recommend that palliative and end of life care should be a mandatory component of undergraduate medical education, yet teaching varies widely and remains optional in many countries. Little is known about how medical students in New Zealand learn about this important area of clinical practice. The purpose of this study was to investigate the organisation, structure and provision of formal teaching, assessment and clinical learning opportunities in palliative and end of life care for undergraduate medical students in New Zealand.
The above information has been collated for the College of Nurses Aotearoa (NZ) Inc by Linda Stopforth, SNIPS and is provided on a weekly basis. It is current as of 26 July
If you have any feedback about content - what parts are most useful or what you would like added - please email admin@nurse.org.nz
For more up to date news and information follow SNIPS at:
Facebook: Snips Info
Twitter: @SnipsInfo