News bulletin 3 August
on 3 August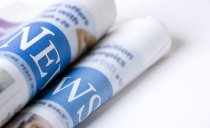 Welcome to the College of Nurses Aotearoa News Update.
No. 604, Wednesday 3 July 2022

Weekly news round-up of nursing and health information in New Zealand and internationally
New Zealand news
First Nurse Practitioner Owner In General Practice Network
Tamah Clapham is the first Nurse Practitioner (NP) in New Zealand's largest general practice network to take a shareholding in one of the practices. In May Dr Shomel Gauznabi, Dr Richard Chen and Tamah became partner owners in The Doctors Middlemore.
Bittersweet departure after lucky 'break' inspired journey to Middlemore
Dannielle Farrell has worked at Middlemore Hospital for over 25 years, but her connection here started long before that.
"As a child, I was run over by a car and seriously injured where I was taken into the kids ward on Ward 2.
Shocking footage shows Gisborne ED staffer being punched - 1News
A staff member at Gisborne Hospital is at home recovering after allegedly being assaulted in the emergency department early on Friday.
Former Karitane nurse and New Zealand's oldest woman dies aged 110 - NZ Herald
A family are not only mourning the loss of a mother, grandmother and great-grandmother but also a rich link to times long past after New Zealand's oldest woman has died.
SIT student nurses asked to help at Southland Hospital | Stuff.co.nz
Otago students said they were glad to help and gain experience, but New Zealand Nurses Organisation (NZNO) leaders say this, and the practice of ...
Student nurse struck by patients and nearly brought to tears apologises for TikTok video
A student nurse who made a TikTok video revealing she had been struck by patients and nearly brought to tears several times during her shift has been forced to apologise.
Nurses' union suggests families help those in hospital - RNZ
There's pressure on our hospitals and there's no easy fix to appease everyone.
Dunedin Hospital used 21 student nurses to fill 27 hospital aide shifts over the weekend. The move's been strongly criticised by the Nurses Organisation, who instead say the families of patients should be brought in to help.
Student nurses, union issue urgent call to Government to drop financial barriers - Newshub
"If we can pay builders for apprentices, why do we not pay our student nurses in the same way?"
Nurses union urges free training for NZ nurses - RNZ
In response to the government's health announcement, New Zealand Nurses Organisation Kaiwhakahaere Kerri Nuku says a more significant investment ...
More financial support needed to keep nurses and doctors in New Zealand, industry leaders say
A cost of living payment for health care workers and financial support for student nurses is desperately needed, industry leaders say, after Health Minister Andrew Little announced a suite of measures to make it easier for international healthcare workers to move to New Zealand.
Health Minister Andrew Little stands firm on DHB 'crisis' letter timing | Stuff.co.nz
Health Minister Andrew Little has reiterated he only learned in June about the contents of a letter sent to officials last year, warning of the need for immigration changes to "avert a crisis" in the healthcare sector.
Life Support: Call it what it is, it's a health crisis - Dr Shane Reti | Stuff.co.nz
National Party health spokesperson Dr Shane Reti says there is undeniably a crisis in the health sector and he believes aged care will be the next sector to break.
Whangārei nursing staff demand better winter incentives | New Zealand Doctor
New Zealand Nurses Organisation Tōpūtanga Tapuhi Kaitiaki o Aotearoa (NZNO) delegates at Whangārei Hospital met with their employer today to ...
'Disrespected' Northland nurses call for higher payments for extra shifts | Stuff.co.nz
Whangārei nurse Rachel Thorn says nurses have begun to stop filling roster gaps in protest of the unfair conditions. (File photo).
International news
Global shortage of 30 million health workers - News.com.au
An international shortage in a crucial field is placing immense strain on global communities, at dire risk of suffering without urgent action.
NHS in England facing worst staffing crisis in history, MPs warn - BBC News
It found England is now short of 12,000 hospital doctors and more than 50,000 nurses and midwives, calling this the worst workforce crisis in NHS
Push for nurses to hand out abortion pills - The Australian
Nurses and midwives would prescribe medical abortion pills under a push by the company that imports the drug known as RU486.
Aged care needs more than 800 extra nurses | Bega District News
More than 800 extra nurses will be needed to ensure all aged care homes have round-the-clock access, the federal minister has confirmed.
Train your own nurses, Australia told amid global shortage - Sydney Morning Herald
The international nurses' union says Australia needs to train its own nurses instead of poaching from overseas, as a Filipino academic warned her country was also running short amid a recruitment spree by wealthy nations.
Aged care experts say government underestimates number of nurses required for 24-hour support
Leaders in the sector say more than 1,000 nurses needed to fill gaps, compared with 869 from health department modelling
More Graduate Nurses Commence their Nurses Supervised Practice Program
Solomon Times
81 more graduate nurses from the Solomon Islands National University and the Atoifi Nursing College commenced their nurses supervised practice ...
Council website launch to assist nurses - FBC News
The Fiji Nursing Council has recognized the need for enhancing the storage of information under its keep.
Today, the Council launched the digitalization of its record and online application system.
Severely short on nurses, Central Oregon hospital system quietly declares crisis - OPB
St. Charles Health System leaders adopted "crisis standards of care" to avoid having to comply with rules that govern nurse staffing levels. They rescinded the move after OHA said it would violate state law
New Initiative to Bring Ukrainian Nurses to US
CGFNS International, Inc. (CGFNS) has launched "Passport2Liberty," an initiative designed to restore credentials for Ukrainian nurses wishing to migrate to the U.S. "Recognizing that special attention must be given to those forced to flee their country to escape war, persecution, or natural disaster, CGFNS will leverage its credentials assessment expertise, partnerships, and state-of-the-art global educational database to reconstruct the documentation Ukrainian nurses need to practice in the U.S."
Nursing their passion for patient care and recovery | The Straits Times
With a heart for improving the lives of every patient who crosses their paths, these SingHealth nurses take pride in making a difference on their patients' journey
Nurses to get additional payments in move to ensure healthcare jobs in Singapore remain attractive
Singapore must keep up its "relentless effort" to build up the healthcare workforce, said Health Minister Ong Ye Kung.
Ensure guidelines on adequate rest for nurses are followed: Louis Ng | The Straits Times
SINGAPORE - With more nurses resigning, there is a need to ensure local nurses are given enough rest, said Mr Louis Ng (Nee Soon GRC) on Tuesday (Aug 2).
Foreign nurses in Singapore detail their struggles in new book | The Straits Times
SINGAPORE - For palliative care nurse Myint Myint Than, her job is a daily reminder of two important people in her life.
She was an oncology nurse, but decided to switch to palliative care to pick up the skills to help care for her ageing mother and mother-in-law.
Nurses fear 20 ICUs at risk of shutdown due to staffing shortages | Toronto Sun
"There's a nursing shortage, there's a doctor shortage, our healthcare system has been on the brink for a while now": ER Physician
'That constant witnessing of human suffering, it takes a toll': Behind B.C.'s nursing shortage
Aashna Thapar grew up wanting to be a nurse, inspired by her father, a nurse in Surrey. But her recent student placements delivered a dose of reality medicine: While they reinforced her love for the profession, they also revealed the extent of the nurse shortage across B.C.
'People are suffering': ICU nurse says staffing shortages at hospitals are getting worse
Nearly two-and-a-half years since the start of the COVID-19 pandemic, one front-line nurse says emergency rooms are stretched thin amid constant staffing shortages.
Side hustle or exit path? How COVID-19 shifted the side gig landscape for nurses
Pre-pandemic, it wasn't uncommon for hospital nurses to have side gigs on their days off, be it paid or volunteer work.
"Because of the way their [schedules] are set up, they have always felt compelled to do something else," said Katie Boston-Leary, PhD, RN, referring to the typical three 12-hour shift weekly schedule for a nurse in the hospital setting. Dr. Leary is the director of nursing programs at the American Nurses Association and former chief nursing officer at the University of Maryland Capital Region Medical Center in Cheverly.
Shared decision-making training program for nurses to support Down syndrome screening decisions
JMIR Publications recently published "Web-Based Training for Nurses on Using a Decision Aid to Support Shared Decision-making About Prenatal Screening: Parallel Controlled Trial" in JMIR Nursing which reported that in this study, these authors aimed to assess the impact of a shared decision-making (SDM) training program on nurses' intention to use a decision aid with pregnant women deciding on prenatal screening for Down syndrome.
Aged care
Aged Care Association fear rest home nursing crisis will only get worse as New Zealand ...
Differing pay rates for nurses is causing a crisis in rest home care, as more and more of our population requires it. New Zealand has a nursing pay ...
Rest home nursing crisis: Differing pay rates fuel staff inequity - NZ Herald
Rest homes are closing hundreds of beds thanks to a shortage of nurses, who are looking over at their Health NZ counterparts being paid 20 per ...
The rest home nursing crisis that will only get worse | RNZ
Rest homes are closing hundreds of beds thanks to a shortage of nurses, who are looking over at their Health NZ counterparts being paid 20 percent ...
Elderly left in their beds until after lunch as care shortage worsens | Stuff.co.nz
Julie*, a Registered Nurse (RN) has been in aged care for over four decades and due to her own health issues decided to cut her working hours to two ...
Cancer issues
Northland HPV self-test study expands to seven practices - New Zealand Doctor
Te Whareora o Tikipunga practice nurse Maureen Hosken (Ngāpuhi, Ngāti Wai) says the option to self-test has been an immediate hit with her patients. " ...
Children and young people
Plunket runs free online baby sleep course for Taranaki parents - NZ Herald
As every Taranaki parent knows, people who say they "sleep like a baby" usually don't have one.
But help is at hand thanks to a new online course from Whānau Āwhina Plunket. The organisation has launched the sleep and settling pēpi course where parents can learn more about getting to know their baby's cues, find out what helps babies sleep and settle, and get tips for knowing when their baby is showing signs they are ready to sleep.
Covid
Vaccine effectiveness considered in health worker mandate review - Stuff.co.nz
A Ministry of Health review into Covid-19 vaccination mandates for health workers will go to ministers for consideration in coming weeks.
Covid-19: Two months of 'substantially lower infections' ahead
New Zealand is likely in for "a couple of months" of lower Covid-19 infections now the second Omicron peak has passed, experts say.
Niue: 'Dramatic rise' in Covid-19 community cases | RNZ News
Community cases of Covid-19 in Niue have jumped from four to 17 since the first cases were reported last Thursday.
Dental care
Call to improve health inequities for Pasifika and Māori after water fluoridation order
Pasifika and Māori health provider Hāpai Te Hauora is welcoming the Ministry of Health's order to add fluoride to Cambridge's water, but says more needs to be done to address health inequities.
Te Whatu Ora Health NZ
Appointment Of Markerita Poutasi As National Director, Pacific Health
Te Whatu Ora – Health New Zealand has today announced the appointment of Markerita (Meg) Poutasi as National Director, Pacific Health. Read more
Health NZ on plan for overseas doctors, nurses - RNZ
Corin Dann spoke with with the Chief executive of Health New Zealand, Margie Apa, ... Health NZ on plan for overseas doctors, nurses.
Tauranga Hospital staff frustrated after theft and vandalism leaves 7 cars out of action
Tauranga Hospital clinical nurses are feeling "frustration, disappointment and anger" as seven hospital vehicles were still out-of-action following a spate of thefts and vandalism.
New chiller units to improve air conditioning arrive at Wellington Hospital
New chiller units lifted onto the roof of Wellington Regional Hospital will help provide cooling for air conditioning of the main hospital building and enable the hospital to introduce more fresh air to its wards.
High hopes for new private hospital in Hawke's Bay
Health officials in Hawke's Bay hope a new private hospital will relieve the backlog of so many people waiting for surgery.
Southland's Charity Hospital to open by Christmas
The Southland Charity Hospital is on track to be completed by Christmas.
Founder Melissa Vining said Covid-19 lockdowns in 2021 had added an extra year to the project, but with no delays this year so far, the hospital looked set to be up-and-running by the end of the year.
Child-friendly space to be created at Palmerston North Hospital's ED
Busy hospital emergency departments full of trauma patients, distressed people and adults under the influence of drugs and alcohol can be a frightening place for children.
Healthcare crisis: North Shore Hospital near capacity, woman 'left in own urine for 14 hours'
A woman was left lying in a hospital bed soaked in her own urine for 14 hours, while another patient was forced to wait for eight hours in the emergency department of an Auckland hospital, the Herald has been told.
Health workforce
'A target wouldn't help us': Health NZ on workforce shortages
The health system is under massive strain, and the new entity tasked with fixing it says workforce shortages are at the top of its list.
Migrant doctors struggling to find work despite healthcare staff shortages
Migrant doctors who have retrained in Aotearoa are struggling to find work, despite a health system overhaul and staff shortages across the sector.
Life Support: How to solve the health workforce crisis | Stuff.co.nz
Health minister Andrew Little has previously explained that data showed nurses, more than other professions, were likely to leave nursing once they ...
Health Minister Andrew Little announces plan to boost health worker numbers amid crisis
The Government has promised to train more doctors, nurses and radiographers as part of a package to boost the healthcare workforce
It will also will ease the process for overseas nurses and provision of up to $10,000 in financial support for registration costs, and set up an immigration support service
A co-ordinated and enhanced national and international healthcare recruitment campaign will also be launched
Cheat sheet: The plans hoped to ease the health workforce shortages
Health Minister Andrew Little has announced plans to train more doctors and nurses and to bring more healthcare workers into the country, as the health sector grapples with winter demands, Omicron and staff sickness.
Government plan to boost health workers | New Zealand Doctor
By the end of this year, the Return to Nursing Support programme will have helped 200 nurses in New Zealand get back into the health workforce, many ...
Health recruitment service aims to combat workforce shortages | RNZ News
Up to $10,000 each for nurses to complete New Zealand registration assessments; A six-month bridging programme for doctors coming to New Zealand, ...
Workforce announcement a "good start" - Federation of Primary Health - Voxy.co.nz
It takes three-four years to train a nurse however reducing the high attrition rate within the profession and within the nursing student ...
Re: Minister Little's Announcement On Increased Investment In Nurse Practitioner Education
College of Nurses Aotearoa (NZ) Executive Director and Professor of Nursing at Massey University has mixed feelings about todays' announcements ...
Head-scratching over funding details in nurse practitioner announcement
Nurse leaders hope yesterday's announcement means all nurse-practitioner trainees will now have their training fully funded, but they await further details.
Nurses' union: Unethical to rely on migrant workers to fix staff shortages - Newstalk ZB
But, New Zealand College of Nurses Executive Director, Jenny Carryer, told Heather du Plessis Allan there's a 12 million-strong global shortage of ...
Government warned against relying too heavily on overseas health workers to fill shortages
The government is being warned against relying too heavily on migrant doctors and nurses to fill chronic staff shortages in Aotearoa's health system.
Tikanga added for nurse induction - Waatea News: Māori Radio Station
Lessons for foreign nurses in tīkanga and Te Tiriti o Waitangi are part of a new $14 million package aimed at filling some of the 3000 empty places in the health workforce.
Government blasted over plans to promote nursing using Shortland Street - Newshub
But it didn't go down well with New Zealand Nurses Organisation president Anne Daniels, who issued a scathing review of the partnership.
Is Shortland Street the answer to the nurse shortage crisis?
The government is teaming up with popular New Zealand hospital drama, Shortland Street, to recruit nurses in real life, Health Minister Andrew Little has announced.
Shortland Street, TVNZ nursing campaign funding to be kept secret | RNZ News
Government spending on boosting nurse recruitment through Shortland ... in New Zealand's health sector, from overseas as well as domestically.
Nurses say offer one-sided | Otago Daily Times Online News
Government plans to boost the health workforce have brassed off the nurses' union, which believes the reforms announced yesterday by Health Minister Andrew Little prioritise doctors.
Maori health
Medal for MÄori health advocate Dr Matire Harwood
Associate Professor Matire Harwood's passion for reducing inequities and improving hauora MÄori has been recognised by her peers.
Award-winning Māori GP says short-term solutions needed for burnt-out health workers
When it comes to hard work and serving the community to help make a difference, Dr Matire Harwood is your wāhine.
Inez Haereata Kingi, Māori health campaigner, dies aged 91 - 1News
It was built on the work of Women's Health League founder, nurse ... Kingi was recognised with the New Zealand Order of Merit in 2000 for her ...
Mental health
Hopes new path for counsellors to join mental health workforce will ease crisis
The Government has announced a new pathway for about 3000 counsellors to be able to "get more boots on the ground" to address New Zealand's mental health crisis.
Some regions short one in four mental health staff as services 'overloaded'
Some districts are short one in four mental health workers, as demand for support only grows.
No timeframe for fluoridating Christchurch's water, while misinformation grows
Work to fluoridate the city's water supplies appears to be in limbo despite calls for urgency by dental experts and the growing tide of misinformation against its health benefits.
Midwifery and maternity
Ethnic minority women need more perinatal support – report
Women in ethnic minority communities are not getting enough support during and after pregnancy, advocates say.
Midwives ask officials to justify ongoing Covid-19 vaccine mandate
Health officials are being asked to reconsider the evidence used to ban midwives from working if they are unvaccinated against Covid-19.
Covid-19 vaccine mandate review for midwives gets mixed reactions
Midwives up and down the country have mixed views on whether Covid-19 vaccine mandate should stay or go for the profession.
Pasifika health
Pasifika wāhine launching new Waikato Pan Pacific health hub
"It's exciting to know that I am involved in making history and that my contribution will leave a legacy for my tupuna and mokopuna to be proud of."
The words of Waikato Pasifika health advocate Mareta Matenga, who is helping lead a new Pan Pacific Community Hub in Hamilton.
Primary health care
New iwi-led health service to open in Waihōpai
A new iwi-led primary care service will be opening its doors in Waihōpai this week.
Professional boundaries
Nurse fired for violating professional and ethical boundaries by contacting vulnerable teenager
A mental health nurse was fired after he crossed the line by contacting a schoolboy he had been treating on social media and sent him sexually suggestive messages.
'Health professionals must maintain professional boundaries with patients at all times' | Voxy.co.nz
In the decision, Dr Caldwell found a registered nurse in breach of the Code of Health and Disability Services Consumers' Rights (the Code), ...
Public health
Low vaccination rates prompt fears of severe measles outbreak
Health experts say a big effort is needed to turn around plummeting childhood vaccination rates, which they say are now so low the country is vulnerable to an outbreak similar to the devastating measles epidemic in 2019. Read more
Regional-first mobile clinic to improve access to hep C detection
To celebrate World Hepatitis Day and the national awareness campaign launch Te Manawa Taki - Community Hepatitis C Service revealed their specialist mobile hepatitis C pop-up clinic in Huntly today.
Government plans to eliminate HIV transmission in New Zealand
The government plans to eliminate the transmission of HIV by 2032.
It released its $18 million, 10-year action plan in Auckland on Saturday.
Tobacco, drugs and alcohol
New Zealand's 'tobacco endgame' law will be a world first for health – here's what the modelling shows us
Analysis - With the first reading of a new bill in parliament on Tuesday, Aotearoa New Zealand's plan to be smokefree by 2025 takes another tangible step forward.
Legislation
Published 27 Jul 2022, Updated 27 Jul 2022 - Smokefree Environments and Regulated Products (Smoked Tobacco) Amendment Bill
Public submissions are now being called for Smokefree Environments and Regulated Products (Smoked Tobacco) Amendment Bill
The closing date for submissions is Wednesday, 24 August 2022
This bill proposes to significantly limit the number of retailers able to sell smoked tobacco products; aims to prevent young people from taking up smoking by prohibiting the sale of smoked tobacco products to anyone born on or after 1 January 2009; and aims to make smoked tobacco products less appealing and addictive.
Reports and Journals online
"This review investigated how to transform nurses' and midwives' workplaces so that they can thrive and flourish and are better able to provide the compassionate, high-quality care that they wish to offer." Source: King's Fund (UK)
Issue 14
In this issue, we report some interesting studies of modifiable risk factors for dementia, as well as ways of improving polypharmacy and medication safety in patients with cognitive impairment.
Other highlights in this review include:
Outcomes of TAVI in nonagenarians
Skin cancer and its risk factors in older adults
Impact of long-term conditions on disability-free life expectancy
Articles of interest
A critical race analysis of structural and institutional racism: Rethinking overseas registered nurses' recruitment to and working conditions in the United Kingdom.
Ugiagbe, I. M., Liu, L. Q., Markowski, M., & Allan, H. (2022)
Nursing Inquiry, e12512. https://doi.org/10.1111/nin.12512
Language tests for overseas registered nurses (ORN) working outside their home country are essential for patient safety, as communication competency needs to be established in any workforce. We argue that the current employment of existing language tests is structurally and institutionally racist and disadvantages ORNs from non-European Union (EU) and non-White countries seeking to work in the United Kingdom. Using Critical Race Theory (CRT), we argue that existing English language tests for ORNs seeking registration in the United Kingdom are discriminatory due to the UK's racist migration policies and a regulatory body for nursing and midwifery that fails to acknowledge and understand its own institutionally racist practices.
The above information has been collated for the College of Nurses Aotearoa (NZ) Inc by Linda Stopforth, SNIPS and is provided on a weekly basis. It is current as of 2 August
If you have any feedback about content - what parts are most useful or what you would like added - please email admin@nurse.org.nz
For more up to date news and information follow SNIPS at:
Facebook: Snips Info
Twitter: @SnipsInfo