News bulletin 10 August
on 10 August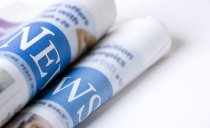 Welcome to the College of Nurses Aotearoa News Update.
No. 605 Wednesday 10 August 2022

Weekly news round-up of nursing and health information in New Zealand and internationally
New Zealand news
Hawke's Bay school nurse gains Nursing Council's nod to prescribe certain medications
Nursing Council of New Zealand last year endorsed Te Whatu Ora ... Karamu High School Public Health Nurse Fran Bayley is the first to gain the ...
Nurse practitioners 'part of the solution'
How long do you have to wait to see a doctor these days?
If the answer is only 'several days', you're lucky - some GPs are so snowed under their patients are waiting for weeks.
NZ nurses eye up overseas opportunities - The Bay's News First - SunLive
New Zealand healthcare workers say the government's new health recruitment service is ignoring the need to keep its existing people.
With better pay and working conditions offered overseas, many are now making the choice to travel.
Nurses Are The Key To Infection Control In Nursing Facilities - Scoop NZ
When it comes to skilled nursing facilities and nursing homes, nurses are some of the key providers that provide daily care to residents.
International nurses coming to NZ hampered by entry course, research shows | Stuff.co.nz
A long and costly bridging course for international nurses may be contributing to skill shortages hurting the health sector.
No cap call for nurse training - Waatea News: Māori Radio Station
Josephine Davis from the University of Auckland's Faculty of Medical and Health Sciences says if the Government is serious about tackling the country's nursing shortage it will listen to nurses.
Hospital ward to be left short-staffed due to nurse's immigration woes | Stuff.co.nz
New Zealand has hundreds fewer nurses per 100,000 people than Australia, with the divide doubling in a decade, figures show.
International news
Preventing patient lift injuries
Studies have linked a higher risk of pain and injury in the healthcare sector to a worker's decision to leave their job. Employee turnover is a problem in many industries but in health care it is even more so.
Calls for clarity around registered nurse staffing for rural aged care - ABC News
An aged care advocate wants the federal government to support facilities in rural and remote areas to have registered nurses, rather than giving them an exemption to the requirement.
'Virtual' nurses may be needed to meet 24/7 aged care staff mandate, top health executive says
Former health department chief Martin Bowles says staffing crisis will get 'harder and harder' and sector at risk of collapse
Could 'virtual nurses' be the answer to aged care staffing woes? Dream on - The Conversation
Former Health Department Chief Martin Bowles has reportedly proposed "virtual nurses" could help address the shortage of nurses in aged care.
National study to track nursing grads for 10 years to find out where they end up working and why
Six Australian universities have joined forces to conduct a landmark study that will track nursing and allied health graduates over 10 years to examine where they end up working and why.
Public health policy conversations rarely include nurses. They should. - YaleNews
The COVID-19 pandemic has highlighted the critical role nurses play in health care — millions of nurses worldwide have been essential administers of care on the front lines of the global health crisis. Yet in debate around public health policy, advocates say, nurses have historically been left out of the conversation, lacking representation in media coverage, health care leadership, government, and academic publications.
The initiative that's bringing nurses back to the bedside at Jefferson Health
Philadelphia-based Jefferson Health launched its "Nursing SEAL Team" program in July, which aims to give nurses more flexibility with where they work. Now, in the month since the initial team launch, the program has expanded into other departments and is attracting former employees back to the system
Hospitals Open Child Care Centers in an Attempt to Retain Nurses and Other Vital Personnel
In an effort to solve one of the pandemic era's big challenges: persuading employees not to leave, hospitals are now considering creating child care centers onsite.
7 in 10 Ontario nurses say they can't provide adequate patient care, study says
A new study finds that nearly seven in 10 nurses in Ontario cannot provide adequate patient care with almost half saying they are considering leaving the profession for good.
Ontario regulatory colleges have 2 weeks to find ways to register foreign-trained nurses ...
Health minister has given organizations 2 weeks to figure out how to register more health workers
Health-care system 'beyond crisis' Ottawa nurse says, as premier touts spending
Ontario Premier Doug Ford was grilled on the province's health-care situation Wednesday but offered no new plan in his first comments on the issue in weeks.
Desperately seeking nurses: What's the right prescription to heal the global nursing shortage?
In Singapore, they are resigning in record numbers, causing a severe shortage at the hospitals. The Straits Times looks at why they quit and where ...
Who will nurse you? S'pore's nursing crunch could remain for coming years | The Straits Times
SINGAPORE - Nurses in Singapore are seeing their pay go up as efforts are made to retain them in the face of a continued global shortage.
Free recruitment of nurses to Germany, interview in Nov - Onmanorama
Thiruvananthapuram: Keralite nursing professionals who are interested in working in Germany can appl...

MOH survey indicates majority health workers prefer 12-hour shifts - The Fiji Times
A survey conducted by the Ministry of Health and Medical Services for nurses in Lautoka and Labasa indicated that majority of them preferred the 12-hour shifts because it came with more continuous days off. Read more
NC hospital exec: 'Ugly epidemic of violence' against healthcare workers must end
Healthcare workers who have dedicated their careers to providing essential care to patients and communities they serve are facing unprecedented and unacceptable levels of workplace violence.
Aged care
Half of Canterbury's aged care homes reporting unsafe staffing levels
Half of the 92 aged care homes in Canterbury are reporting unsafe staffing levels with family members of residents expressing anxiety about a drop in the standard of care.
Asian health
Asian New Zealanders face 'challenges' in accessing health services - Doctors
Experts are concerned New Zealand's second largest and fastest growing ethnic group is falling through the cracks of the health system.
Children and young people
Kiwi invention to prevent NICU-babies' skin injuries a success
Babies in neonatal intensive care units have fragile, underdeveloped skin. IV lines are used to provide life-saving fluids and medications, but they come with a downside - the adhesive tape used to attach the line often injures the baby's skin when it is removed.
Covid
Covid NZ: Why long-term Covid restrictions are less effective than advertised
In the middle of a major Covid outbreak, mitigations such as masks stop infections and help save lives. But over a longer period of time, the maths suggest the effects of public health controls may be much less pronounced. KEITH LYNCH explains.
End of life care
Increasing demand for palliative care in retiree destinations but not enough money to match
Palliative care leaders in New Zealand say more planning is needed to meet future demands, especially with the country's ageing population.
Health NZ Te Whatu Ora
98 hospital buildings are earthquake-prone, documents show
New Zealand has almost 100 earthquake-prone hospital buildings, with 35 in high-risk seismic zones.
HDC and professional disciplinary cases
Woman died a day after arriving at rest home, not given medication - 1News
An elderly woman died less than 24 hours after arriving at a rest home, having not been given her regular medications.
And four nurses involved in her care have been criticised by the deputy Health and Disability Commissioner.
Nurse who stole from dead patient loses appeal against deportation
A Blenheim nurse who stole a credit card from two different patients has lost an appeal against his deportation.
Health workforce and recruitment
Hiring campaign nets no nurses - Wairarapa Times-Age
Despite interest from overseas nurses, Wairarapa is yet to secure a signed contract from its efforts promoting working at the hospital this year.
NZ's health recruitment may impact Pacific, nursing experts say | Stuff.co.nz
With better pay and working conditions offered, many Pacific nurses are eyeing up New Zealand despite fears this could impact the islands' ...
Kiwi nurse shortage: Australia has more nurses than New Zealand, health figures show
New deaths with Covid-19 as the underlying cause or contributing factor weren't updated at the weekend, with New Zealand's toll remaining at 1638. As ...
NZ has far fewer nurses per capita than Oz, with divide doubling in a decade - Newstalk ZB
New Zealand has hundreds fewer nurses per 100,000 people than Australia, with the divide doubling in a decade, figures show.
Paula Bennett: Andrew Little's health plan will not retain nursing workforce - NZ Herald
The New Zealand Nurses Organisation (NZNO) has repeatedly stated that nurses feel unheard and undervalued and that many are furious and in tears.
Nine nurses apply in first four weeks of new residency visa, MBIE figures show
Only nine nurses applied to come to the country in the four weeks of a new residency visa, according to Employment Ministry figures released to RNZ.
Health Minister on claims nurse residency visa resulted in nine applications in first month
Nurses were excluded from the green list's 'straight to residence' tier, meaning they'll have to work in New Zealand for two years before being ...
Health staffing crisis limits chances for foreign-trained doctors - 1News
The health-sector's critical staffing crisis is not only seeing vacancies go unfilled, but it's also limiting our ability to give skilled doctors with international qualifications a clear pathway to working within New Zealand's health service.
Mental health
Nurses recall being stretched to care for mental health patients | Stuff.co.nz
Nurses who worked in the Palmerston North Hospital's mental health ward where a patient sustained injuries and later died have reported being under huge stress.
Young people ask for help only once | New Zealand Doctor
Psychiatrists are concerned young people in Aotearoa New Zealand are missing out on specialist mental health care with potentially life-long repercussions, according to new research.
Public health
Monkeypox: Vaccine roll-out unlikely before community transmission occurs
Officials are working to secure smallpox vaccines for New Zealand as the global monkeypox outbreak gathers pace, but it is not expected these will arrive before community transmission occurs.
Rural health
Mystery as rural death rates track 20% higher than urban deaths
Rural death rates, using a new definition of what constitutes a rural place, appear to be more than 20% higher than in urban areas.
Ministry of Health
Evaluation of the Māori Influenza and Measles Vaccination Programme: In Pursuit of Māori Health Equity
The Ministry of Health oversees the Māori Influenza and Measles Vaccination Programme (MIMVP) and provides funding to providers around the country for initiatives designed to boost Māori influenza and measles vaccination rates.
This evaluation assesses the contribution of MIMVP to increasing Māori flu vaccination and equity rates in 2021, identifying which initiatives worked and what could be improved in future.
Articles of interest
Equitable Health Care Requires Inclusive Language
by Nkem Chukwumerije. Harvard Busines Review [online] July 2022
The words that clinicians use with their patients make a difference. They can help or hinder efforts to reduce the disparities in health care. Therefore, it is important for clinicians to strive to use inclusive language and avoid labeling people. To that end, this article offers six principles of inclusive communications that clinicians should keep in mind Read more
Considering the new minimum staffing standards for Australian residential aged care.
Sutton Nicole, Ma Nelson, Yang Jin Sug, Rawlings-Way Olivia, Brown David, McAllister Gillian, Parker Deborah, Lewis Rachael (2022)
Australian Health Review 46, 391-397.
Objective To compare the historical staffing patterns and organisational characteristics of Australian residential aged care facilities (RACFs) against the new minimum staffing standards recommended by the Royal Commission into Aged Care Quality and Safety (RCACQS).
The above information has been collated for the College of Nurses Aotearoa (NZ) Inc by Linda Stopforth, SNIPS and is provided on a weekly basis. It is current as of 9 August
If you have any feedback about content - what parts are most useful or what you would like added - please email admin@nurse.org.nz
For more up to date news and information follow SNIPS at:
Facebook: Snips Info
Twitter: @SnipsInfo