News Bulletin 26 Aug 10
on 26 August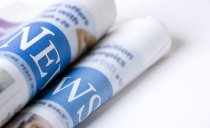 College of Nurses – News Update.No. 20 – 26 August 2010  

 From the NZ media this week
 New Zealand's first renal Nurse Practitioner. EIT graduate of the Master of Nursing, Rachael Walker, is New Zealand's first renal Nurse PractitionerIt's a significant achievement in our region because there is a high prevalence of diabetes. And this disorder leads to nearly half the cases of kidney failure in New Zealand. http://tinyurl.com/24uf469 
Government Lacks Courage In Liquor Law Reforms The New Zealand Nurses Organisation (NZNO) believes the government's package of liquor law reforms focuses too much on young people, while ignoring the impact of alcohol abuse on those aged over 20.http://tinyurl.com/25gmor6 
Funding allows extra 100 paramedics  

About 100 extra paramedics have been hired under new funding, Health Minister Tony Ryall says.http://tinyurl.com/26zv7lh 

DHB's new clinical advisory council first of its kind   The Hawke's Bay District Health Board's new clinical council is one step closer to beginning its advisory role with the recent announcement of key appointments.http://tinyurl.com/245y8d5 

Third-of-emergency-hospital-patients-smokers-study    A third of all patients seeking treatment at hospital emergency departments are smokers - a much higher rate than the rest of the population. http://tinyurl.com/26za2o8 

New programme focuses on young men Men who hold traditional views about gender roles and the "place" of women are more likely to be violent international research shows. And, it's these traditional views that are being challenged by a new programme from Family Planning which focuses on young men, their parents and their teachers

http://tinyurl.com/28n286l

 Māori gains in cancer, but much to be done A new report on Māori cancer trends by researchers from the University of Otago, Wellington shows progress in some areas, but that there is considerably more to be done to improve Māori health prospects. http://tinyurl.com/23fo7ul 
1 in 5 teenagers has a hearing loss One in every five American teenagers has a hearing loss, and the National Foundation for the Deaf fears the same applies to New Zealand teens.http://tinyurl.com/27dg4hb 
More productivity in operating theatres Health Minister Tony Ryall today launched a new productivity programme led by surgeons, anaesthetists, and theatre nurses to improve quality and efficiency in public hospital operating theatres.http://tinyurl.com/2a4vmfz  
Daffodil Day comes of age
Daffodil Day, an icon event in New Zealand, comes of age in 2010 as the Cancer Society and The National Bank celebrate a partnership of 20 years. On 27 August thousands of volunteers will be out on the streets with baskets of daffodils, ready to pin them on in exchange for a donation. Some volunteers have been doing this for the 20 year duration – rain, hail and shine they stand on the corner for such a good cause.
http://tinyurl.com/272vu2s
From international media sources
Staffing levels crucial to dignity and respect for patientsMaintaining safe staffing levels is crucial to ensuring hospital patients are treated with dignity, according to the Royal College of Nursing in Wales.http://www.nursingtimes.net/5018493.article?referrer=e26 
Direct Funds to Improve Nurses' IT SkillsThe Royal College of Nursing, Australia (RCNA) has issued a statement in hope that part of the $35 million pledged by the Gilliard government to improve the skills of Australia's health professionals will be directed at improving nurses' information technology (IT) skillshttp://tinyurl.com/256fchd
    From the Ministry of Health
Unequal Impact II: Māori and Non-Māori Cancer Statistics by Deprivation and Rural-Urban Status 2002-2006
Date of publication (online): August 2010Summary of publicationUnequal Impact II: Māori and Non-Māori Cancer Statistics by Deprivation and Rural-Urban Status 2002-2006 provides specific information about the unequal distribution of cancer outcomes for Māori and Non-Māori.

Produced as the follow on to the first cancer chart book 'Unequal Impact: Māori and Non-Māori Cancer Statistics 1996-2001', this second publication further investigates the role of area deprivation and rural-urban status on Māori and Non-Māori cancer incidence, stage at diagnosis,survival and mortality.

The chartbook is divided into five sections. The background section provides contextual information, a brief description of the data sources and methods used to analyse the data, and data on the distribution of Māori and non-Māori populations by deprivation and rural–urban status. Section two summarises selected findings from throughout the chartbook, focused on all cancers combined and seven key cancers (breast, cervical, colorectal, lung, prostate, stomach, uterine). The following three sections include the detailed tables, firstly on Māori and non-Māori outcomes, then by area deprivation, then by rural–urban status.http://tinyurl.com/2abu6rg S
cholarships and career development opportunities Le Va mental health and addiction scholarships - applications open!
The purpose of the Le Va mental health and addiction scholarships is to increase the number of Pacific people working in mental health and addictions and enhance the knowledge and skills of the current Pacific workforce. The scholarships cover fees, mentoring support and general expenses associated with training. Applications close 8 October 2010 so apply now!http://tinyurl.com/22jtz9n 
Pacific Health Workforce Awards for 2011 are now open!
Le Va is committed to growing the Pacific health and disability workforce. The focus of the Pacific Health Workforce Awards is to address current workforce shortages and enhance the quality and effectiveness of services for Pacific peoples and their families. Award recipients receive financial assistance in their health-related course of study. Check your eligibility and apply now!http://www.leva.co.nz/page/74-home 
Free Maori Professional Development Programmes Current Round Ends Friday 27 August    Free Language, Culture and Treaty Programmes Register  your HR and divisional managers with AwaWhenua and your organisation will go into a monthly draw to receive a full Maori professional development programme on either the  Maori language , culture or the Treaty of Waitangi.  The current monthly round ends Friday 27 August and will be drawn at the Rotorua Community Law Centre on Monday 30 August. 
Free Pronunciation LessonsIndividuals can also register to receive a free reo session by Skype. Upon registration you will automatically be offered the free session. The session will cover pronunciation, helping you to recite Maori phrases and place names with confidence.  Improving your pronunciation allows you to deal more confidently with Maori clients and key stakeholders.  Such sessions are essential for new migrants to New Zealand, along with many kiwis who have not had exposure to te reo Maori in their daily lives. The free session will be delivered by video conference allowing you to involve your whole organisation across offices and locations within New Zealand and the world!AwaWhenua Consultants, provide an advisory service that assists businesses and individuals to understand the Maori language, culture and the Treaty of Waitangi.  
New publications Conceptual Foundations
The Bridge to Professional Nursing Practice , 5th Edition
By Creasia & Friberg
Product Type: Softcover
Price: $91.00 NZ
Subject Area: Nursing - Issues and Trends Conceptual Foundations: The Bridge to Professional Nursing Practice, 5th Edition provides the background you need to succeed in your role as a professional nurse. It discusses the concepts that define the nursing profession, covering everything from the history of nursing to current challenges in the profession. Expert educators Joan L. Creasia, PhD, RN, and Elizabeth E. Friberg, MSN, RN, bring together the best minds of nursing for an in-depth look at the profession's major theories, practices, and principles.
New to this edition  New Patient Safety chapter prepares you for expanded nursing responsibility for patient safety, adherence to regulatory requirements of the Joint Commission, and the implementation of best practices to create health care that is safe, timely, effective, efficient, equitable, and patient-centered. New Genetics and Genomics in Professional Nursing chapter defines the nurse's role in family history assessment and genetic testing, explains how genetic testing is used in clinical practice, and identifies ethical issues related to this emerging practice. Author Info  By Joan L. Creasia, PhD, RN, Dean and Professor, College of Nursing, University of Tennessee, Knoxville, TN and Elizabeth Friberg, DNP, RN, Assistant Professor of Nursing, University of Virginia School of Nursing, Charlottesville, Virginia  http://tinyurl.com/2cybg6m  
The above information has been collated for the College of Nurses Aotearoa (NZ) Inc by Linda Stopforth,  SNIPS.  It is current as at Thursday 26 August 2010.  Email stop4th@xtra.co.nz