News bulletin 23 November
on 23 November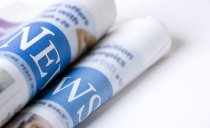 Welcome to the College of Nurses Aotearoa News Update.
No. 620 Wednesday 23 November 2022

Weekly news round-up of nursing and health information in New Zealand and internationally
New Zealand news
New Zealand's first Professor and nurse practitioner mentoring next generation of healthcare leaders
Professor Karen Hoare is the first person in Aotearoa New Zealand to be a Professor as well as an active nurse practitioner.

No crisis? Nurse gives minister's contact details to frustrated mum after Wellington ED ordeal
A woman at Wellington Hospital's overcrowded ED says a nurse gave her a laminated card with the Health Minister's contact details so she could complain to him.
Cards giving health minister's contacts were nurses' response to abuse - union delegate
Nurses at Wellington Hospital say they started handing out Health Minister Andrew Little's contact details after being abused because of short staffing and long waits in the emergency department.
UK nurses turn to hospo jobs after waiting 8 months for NZ work approval | Stuff.co.nz
Welsh nurses Abigail Jones, left, and Roya Valivand were told it would be easy to get a job nursing in New Zealand. Welsh nurses Roya Valivand and ...

Stress, sleep and smoking: How mentally and physically healthy are Kiwis?
The annual New Zealand Health Survey results have been released, providing a snap of Kiwi health.
Nearly one in five adults are hazardous drinkers, more likely men.
Daily smoking is at an all-time low, but vaping is on the increase.
One in nine adults and almost a quarter of 15 to 14-year-olds experienced high or very high levels of psychological distress.
International news
Canada's push to 'poach' nurses from abroad fuels fears of shortages in developing countries - CBC
'Significant uptick' in international recruitment as wealthy countries look for quick fix to nursing shortages

How Canada can retain nurses amid a struggling health-care system: report - CTV News
With Canada's health-care system struggling to keep its head above the water amid a flu epidemic, the continuing pandemic, staff shortages and worker burnout, the role of nurses is more important than ever — but more needs to be done, a group of unions says, to retain and support nurses.

More nurses leaving profession due to treatment and pay, unions say | CBC News
An increasing number of nurses and nursing students are leaving the profession due to poor pay, a lack of support, violence at work, and a lack of control over their hours, according to nursing unions in Ontario.
Czechia struggling with shortage of nurses | Radio Prague International
Nurses in hospitals are having to work overtime as a result and many specialists are having to do without a nurse. The Health Ministry has said it ...
Investment in mental health for nurses and midwives
The Albanese government has invested $25.2 million to establish and run the National Nurse and Midwife Health Service to provide peer-to-peer support and referrals.

Enrolled Nurses Cut from Understaffed Nursing Homes - Mirage News
The Australian Nursing and Midwifery Federation (ANMF) has expressed concerns that Enrolled Nurses (EN) are being made redundant and replaced ...
Nurse shortage leads to burnout, low morale. What can be done? - CBS News
The U.S. needs more than 200,000 new registered nurses every year until 2030 to meet the demand. Caitlyn Hall, a nurse at Children's National Hospital ...
US Department of Health and Human Services (HHS) Awards $13 million to Bolster Nursing Education and Training
HHS, through the Health Resources and Services Administration (HRSA), has awarded "$13 million to bolster nursing education and training to grow the nursing workforce and improve access to nursing education."

UW Medical Center 1st in U.S. to earn nursing distinction | Mirage News
The University of Washington Medical Center-Montlake in Seattle has become the first hospital in the United States to earn seven consecutive "Magnet" designations for gold-standard nursing excellence, as defined by the American Nurses Credentialing Center (ANCC).

4 female students invent a device to protect nurses from infection
Four female students from the Applied Technology High School created a smart robot that works to take a mouth swab from the patient, in order to protect the pathogen from spreading the infection to him.

153 years on: Sheila – a remarkable Fiji nurse - The Fiji Times
A remarkaly active woman, Somwati Sheila Nandan, successfully combined an 18-year nursing career with a zealous dedication to community service and welfare organisations. Read more

Singapore to hire about 4,000 new nurses by end-2023 | The Straits Times
SINGAPORE - As part of efforts to enhance Singapore's nursing workforce, the Republic expects to employ almost 4000 new nurses by end-2023, ...
Aged care
Welcome to the hyper-ageing nation that is New Zealand
New Zealand's towns and cities are rapidly becoming 'hyper-aged', which will have far-reaching consequences for society and the economy. Population projections show it won't affect all areas equally, and those most impacted will have difficult decisions to make. Charlie Mitchell reports.
Covid
More Māori And Pacific Peoples Eligible For Second COVID-19 Vaccine Booster
Māori and Pacific peoples aged 40-49 will be eligible for a second Covid-19 booster from Friday 18 November to provide additional protection from the virus, Deputy-Director General and head of the Public Health Agency Dr Andrew Old, said today. Read more
Covid infection survey delays stretch to a year
A long-awaited survey of Covid-19 infections has been delayed until next year.
In a statement, the deputy director of health Andrew Old admitted to RNZ the work "has taken longer than expected".
Only 35% of Covid cases being reported, ministry says, after earlier saying it was 75%
Only about a third of Covid-19 infections are being reported as cases, the Ministry of Health says, after previously saying the figure was closer to 75%.
Education
New nursing scholarship in South Canterbury in memory of long-time nurse | Stuff.co.nz
In life Bernadette East mentored and encouraged fellow nurses in their careers. Now, in death, a scholarship in her name will assist third year ...
More nursing students share concerning training experiences - RNZ
More nursing students have come forward with concerning stories about their degrees and clinical placements.

Nurse training problems not unique to AUT - students across NZ - RNZ
Overworked, unpaid, and underprepared - that is how many nursing students describe their three years of training.
In the last week, Auckland University of Technology has been under fire from dozens of nursing students dissatisfied with how the university is treating their concerns about the degree.
NZNO Applauds Free Placements, Says More Must Urgently Be Done | Scoop News
The New Zealand Nurses Organisation Tōpūtanga Tapuhi Kaitiaki o Aotearoa (NZNO) says it is pleased with Health Minister Andrew Little's recent announcement that paid placements for nursing students are under active consideration.
HDC cases and disciplinary actions

Nurse suspended, censured over sharing Covid-19 vaccine 'misinformation' | Stuff.co.nz
A lawyer says Auckland nurse Sarai Tepou put vulnerable communities at further risk by promoting "anti-vaccination" comments during the roll-out.
Health NZ Te Whatu Ora
$25m To Fix Health's Holidays Hangover - Newsroom
Health workers will get their long-awaited holiday pay next year, Te Whatu Ora says. David Williams reports
The country's now-scrapped district health boards spent $25 million on consultants – more than half with industry favourite EY – over the past four years to fix issues with the Holidays Act.
North Shore Hospital: Nurses criticise lack of privacy for patients awaiting treatment
Patients sometimes have to go to the toilet or have a medical device attached behind a portable screen in a room with 10 other people as they wait for care in North Shore Hospital's ambulance bay.
Nurses get sepsis training after critical reports | Otago Daily Times Online News
Southern region surgical ward nurses have had training sessions on sepsis recognition and management following highly critical health and ...

Almost 1000 people seek treatment at Christchurch ED over three days
A person had to wait 17.5 hours at Christchurch Hospital's emergency department as staff shortages are compounded by sick leave, annual leave and ongoing vacancies.

Health workforce and recruitment

Nurses' union 'flabbergasted' by immigration green list rules - RNZ
Our main nurses union says it is "flabbergasted" to learn enrolled nurses and nurse practitioners aren't included on the Government's residency Green List.

Quick changes to health sector immigration settings unlikely | The Spinoff
A leaked briefing urged that 30 health jobs be added to the green list. Andrew Little says he's doing everything he can while Michael Wood suggests a review of green list is unlikely before May 2023, writes Anna Rawhiti-Connell in this excerpt from The Bulletin.
Green list: Ministry of Health calls for urgent review of health workforce immigration rules
Health Minister Andrew Little says he is doing everything he can to bring critical health workers to New Zealand, after a leaked ministry briefing asked for an urgent review of the fast-track visa system.
Maori health

Hui raises hopes for greater equity in Māori health funding, including Waikato
Hopes are high that the Government is closer to addressing underfunding of Māori health providers in Waikato and nationally.
Papaarangi Reid: The cost of doing nothing
In October, Professor Papaarangi Reid (Te Rarawa) gave the Sir Ian Hassall Memorial Lecture, hosted by the Child Poverty Action Group, at Fale Pasifika, University of Auckland. Her topic was "Visioning our maunga teitei — dreaming of a time when it's safe to be born a Māori child." This piece is adapted from that lecture.
Mental health

Group counselling as effective as one-on-one for mild-to-moderate mental health conditions, research finds
Offering more 'group therapy' could help cut waiting lists for mental health services, new research finds.
The research, by Economics NZ and commissioned by Hearts & Minds, found that group therapy was as clinically effective as one-on-one counselling for people with mild-to-moderate mental health conditions.
Mother deplores lack of support for those trapped in cycle of illness, drugs
Only Cody Te Poono knows exactly what was going through his head when the family home burned to the ground one August afternoon in the Canterbury town of Ashburton.
Maori Health Authority
Māori Health Authority cash drop prioritises quick wins
The Māori Health Authority has committed more than $71.6 million to what it says is its largest investment in improving Māori health outcomes yet.
Pasifika health
Action plan launched to tackle poor health outcomes among Pasifika in NZ
A two-year plan has been launched to tackle health inequities among New Zealand's Pasifika population. Read more
Patient safety

HDC launches online modules for health and disability service providers
The Health and Disability Commissioner has today launched a new series of online learning modules designed to support providers' working knowledge and understanding of the Code of Health and Disability Services Consumers' Rights, and improve their management of complaints.
Primary health care

'It's soul destroying': GPs launch desperate campaign to save family doctors
When politicians and public servants put their feet up this Christmas, Dr Tim Malloy will be near his phone, waiting to be called to a crisis.
Stretched family doctor services are on the brink - Genpro - Voxy.co.nz
People are waiting longer to see their family doctor as workforce issues and underfunding stretch General Practice services and place them under threat.

Health minister asks for patience as GPs demand changes to 'soul-destroying' conditions
The health minister says he has "not interrogated" figures which reveal New Zealand gained just 15 extra general practitioners in the past year, despite hundreds being trained.
Professional development
2023 Public Health Summer School
When: 7–17 February 2023
Course length: 1-2 days
Where: University of Otago, Wellington (Newtown or City). Some courses online.
There are 15 courses on offer including 6 new topics on a range of important areas from infectious diseases to cancer prevention to countering disinformation and more. Plus many of our ever-popular core courses are back including Hauora Māori, Pacific health, epidemiology and health research methods.
To see a summary of all courses available, please view the:
Summer School flyer (PDF format)
To register or to view more information on each course, please visit:
Public Health Summer School
So don't hesitate, have a look at the great range of courses and take advantage of the 25% earlybird discount available until 21 December 2022. Many courses have limited numbers so don't miss out…register now.
Reports and Journals online
Issue 204
In this issue, a large multinational, randomised trial has shown that the risk of colorectal cancer at 10-year follow-up is significantly lower in individuals undergoing a single screening colonoscopy than those receiving usual care.
Other highlights in this review include:
Estimated global proportions of individuals with long COVID
Allopurinol vs usual care for ischaemic heart disease
Tea consumption and all-cause and cause-specific mortality
Articles of interest
Harnessing the nursing and midwifery workforce to boost Australia's clinical research impact
Marion Eckert, Claire M Rickard, Deborah Forsythe, Kathleen Baird, Judith Finn, Andrea Gilkison, Richard Gray, Caroline SE Homer, Sandy Middleton, Stephen Neville, Lisa Whitehead, Greg R Sharplin and Samantha Keogh |
Med J Aust 2022; 217(10):514-516.
The largest health workforce has the greatest research potential; investing in nursing and midwifery researchers is an investment in better care and cost outcomes
Re-orientating health and nursing care: a qualitative study on indigenous conceptualisations of wellbeing.
McBride-Henry, K., Roguski, M., Miller, C. et al.
BMC Nurs 21, 294 (2022). https://doi.org/10.1186/s12912-022-01063-1
Health systems often fail to address the wellbeing needs of older Indigenous populations; this is attributed to a lack of knowledge of Indigenous health systems arising from a privileging of dominant western biomedical epistemologies. In Aotearoa/New Zealand, there is a dearth of nursing knowledge relating to Māori, which negatively impacts on the provision of holistic nursing care. This research explores insights and perspectives of older Māori adult's (pakeke) perceptions of wellbeing so nurses can provide culturally responsive care and support the wellbeing of Indigenous New Zealanders.
Read more
The above information has been collated for the College of Nurses Aotearoa (NZ) Inc by Linda Stopforth, SNIPS and is provided on a weekly basis. It is current as of 22 November
If you have any feedback about content - what parts are most useful or what you would like added - please email admin@nurse.org.nz
For more up to date news and information follow SNIPS at:
Facebook: Snips Info
Twitter: @SnipsInfo