News bulletin 25 January
on 25 January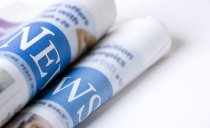 Welcome to the College of Nurses Aotearoa News Update.
No. 627 Wednesday 25 January 2023

Weekly news round-up of nursing and health information in New Zealand and internationally
New Zealand news
Role model mum wins scholarship and sets sights on Bachelor of Nursing | Voxy.co.nz
Equipped with leadership skills from her late father, strong Tongan values from her mother and a Toloa tertiary scholarship, Uinita (Nita) Tapa'atoutai is ready to tackle her next big challenge at Ara | Te PÅ«kenga. Read more
Kiwi combat nurse in Ukraine says she is living her dream: teaching soldiers
A Kiwi nurse in Ukraine says she is living her dream: teaching soldiers tactical medicine before they head to the front line.
[B-SIDE Podcast] Filipino nurses: Heroes who can't afford houses - BusinessWorld Online
There are myriad reasons Filipino nurses leave, including financial and historical.
Compensation is the most obvious reason nurses leave. "The monthly salary of nurses in the Philippines is less than a week's salary of nurses in New Zealand and Australia," Ms. Hernandez, who founded the Filipino Nurses Association of New Zealand, Inc.
International news
ProtectNurses highlights occupational violence
The #ProtectNurses Campaign, an initiative The Australian College of Nursing (ACN), highlights the unacceptable levels of occupational violence experienced by nurses and demands zero-tolerance.
Ford government to allow out-of-province nurses to start work immediately in Ontario | Globalnews.ca
In a bid to shore up staffing in Ontario's hospitals, the Ford government is planning new legislation to allow health-care workers from other Canadian provinces immediately start practising in Ontario.
B.C. nurses and union cry foul after professional college increases annual fees by 15%
Nurses to pay approximately $700 a year each to continue practising in their field
Ontario to pay tuition for more nurses, paramedics, lab technicians who work in underserved areas
News of expanded grant program comes same week province says it's boosting care at for-profit clinics
Nursing federation slams UK recruitment from poorer nations | GMA News Online
GENEVA, Switzerland - Britain's recruitment of nurses from poorer countries as a quick fix for its own underinvestment in the profession is a serious cause of concern, the global nurses' federation said Monday.
Student NHS nurses reveal what drew them to the profession - BBC Newsnight - YouTube
As thousands of nurses go on strike over pay and with over 50000 vacancies, what does the younger generation think? Clapped during the Covid ...
Tory MP Simon Clarke defiant after saying nurses using food banks 'should budget better'
Michael Gove is among those criticising Simon Clarke - the former levelling up secretary - who says he stands by his remarks suggesting nurses using food banks are not budgeting properly.
Aged care / aging population
Students, back-to-workers and career pivoters sought for aged care - NZ Herald
In the face of a national shortage of aged care nurses, a Far North retirement village is seeking more general care staff to undertake non-critical nursing duties, and has created a new entry-level carer position towards that end.
Te Whatu Ora Health NZ
$30m-plus on a transition to... what?
Questions are raised over fundamental work not done by the health transition unit. David Williams reports.
How Te Whatu Ora can Succeed: Overcome a Structural Weakness | Newsroom
An omission from the Pae Ora Act is a major deficit, write political opposites Ian Powell and Heather Roy, in the second part of their series on Te Whatu Ora
Breaking point? Weekend emergencies cause big bottleneck at Hawke's Bay Hospital - NZ Herald
The crisis point at Hawke's Bay Hospital reached a peak on Monday, with about 20 waiting in the Emergency Department when their needs meant they should have been in hospital wards, a source told Hawke's Bay Today.
Christchurch Hospital staff say parking shortage puts safety at risk | RNZ News
Christchurch Hospital nurses say their safety is being put at risk while Te Whatu Ora weighs up building some much needed parking for them.
Maori health
Māori child health inequities cost society over $170m annually, research shows
Health inequities for Māori children cost society more than $170 million a year, new research shows.
Midwifery and maternity
Life as a nurse and midwife on remote Great Barrier Island | RNZ News
Feature - Midwife and rural nurse Adele Robertson, 70, has spent the better part of her working life making it possible for women in the isolated communities of Aotea Great Barrier Island to have their babies at home. But as she approaches retirement, the way babies are born on the island may need to change.
Public health
Warnings of increased risk of polio in Aotearoa amid overseas outbreak
Clinicians are being warned of an increased risk of polio entering New Zealand due to an international outbreak.
Nearly half of women who get HIV in Aotearoa receive a late diagnosis – study
For months, Milly Stewart was in and out of A&E clinics with a litany of symptoms no-one pinned to anything. It took a near three-week stint in intensive care to finally receive a diagnosis: she had HIV.
At work
Does the RUSON employment model support transition to practice, relieve workload pressure and improve patient care?
Supporting undergraduate nurses and new graduates to transition to the workforce is vital. The global nursing shortage was widely apparent even before the COVID-19 pandemic. The WHO estimated a shortfall of 5.9 million, necessitating 10.6 million nurses by 2030, as almost 17% of nurses are expected to retire over the next decade.1
Why nurses are key to medical innovation
Nurses represent the front line of health care -- from first breaths to last moments, and everything in between. But there's a vital place nurses are missing in action, says Ben Gran. He makes a compelling case for integrating their invaluable insights and experience into health tech innovation to help make care (and the process of providing it) better for generations to come. Read more
Reports
Getting better?: Health and the labour market
Unlike many other comparable countries, the UK's economic activity and employment rates are yet to recover from the Covid-19 pandemic
Improvements in population health have stagnated in the UK – a trend that began before Covid-19 and accelerated during the pandemic, and poor health is undermining labour market outcomes and equity.
When it comes to health, the UK stands at a crossroads. In this report, we set out a framework to begin informing the policy response to improve population health, and limit harm caused by illness.
Journal of Primary Health Care
The JPHC provides its New Zealand and international audience of general practitioners, practice nurses, community pharmacists and other primary health care practitioners with independent, peer-reviewed, research-based knowledge to apply in their practices.
Articles of interest
A scoping review of clinical skill development of preregistration registered nurses in Australia and five other English-speaking countries.
Currie, J., Thompson, C., Grootemaat, P., Andersen, P., Finnegan, A., Carter, M., & Halcomb, E. (2023).
Journal of Clinical Nursing, 32, 283– 297. https://doi.org/10.1111/jocn.16239
Aim
The aim of this scoping review is to synthesise current evidence around the clinical skill development of preregistration registered nurses (RNs) in Australia, United Kingdom (UK), Ireland, United States (US), Canada and New Zealand, to inform nurse education, policy and clinical practice.
Background
Nursing is a practical profession, and registered nurses require specific skills, knowledge and attributes in order to care for patients safely. The context for health care delivery is shifting, and the education of nurses must adapt to effectively equip the registered nurse of the future.
The article below is not freely available but may be accessed through databases and libraries to which readers have access.
Australian nurses' suggestions for the management of violence in the workplace: 'The people who make the policy are not the people on the floor'.
Dafny, HA, Muller, A, Dafny, HA.
J Nurs Manag. 2022; 30( 6): 1454– 1461. https://doi.org/10.1111/jonm.13378
Aim(s)
To ascertain nurses' perceptions about, and suggestions for, management solutions to workplace violence perpetrated by patients.
Background
Violence towards nurses from patients in the workplace is high in Australia. There is a need for good management responses, and experienced nurses can provide logistical suggestions about effective strategies.
The above information has been collated for the College of Nurses Aotearoa (NZ) Inc by Linda Stopforth, SNIPS and is provided on a weekly basis. It is current as of 24 January
If you have any feedback about content - what parts are most useful or what you would like added - please email admin@nurse.org.nz
For more up to date news and information follow SNIPS at:
Facebook: Snips Info
Twitter: @SnipsInfo