News bulletin 29 March
on 29 March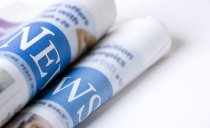 Welcome to the College of Nurses Aotearoa News Update.
No. 635 Wednesday 29 March 2023

Weekly news round-up of nursing and health information in New Zealand and internationally
New Zealand news
Only 19 nurses outside of NZ granted fast tracked nurses visa by end of February
The straight-to-residency visa for nurses has so far failed to be the big boost nurses here had hoped for.
The vast majority of those who have been given one were already working here
IUD insertion problems blamed on chronic shortage of trainers
A massive shortage of training supervisors is hampering efforts to teach doctors and nurses how to properly insert IUD contraceptives.
International news
How did 2,800 nurses with fake degrees pass the NCLEX?
The dust is settling on the national nursing degree scheme, but many questions still linger, with the most pressing being: Who are these nurses, and where are they practicing? As investigations continue and disciplinary actions are taken, another intriguing question has emerged: How were so many nurses able to pass the National Council Licensure Examination?
Could a new model of education ease the nursing shortage?
As the workforce of more than 4 million registered nurses in the U.S. endures a shortage that is expected to persist through 2030, hospitals and universities are seeking ways to lessen the burden of an already stressed system. One proposal: Reconfigure the inner workings of nursing education.
Nurse shortage branded a 'global health emergency' | Nursing Times
A shortage of nurses across the world, including in countries that provide nurses for international recruitment, has created a global health emergency, according to the latest report from the International Council of Nurses.
Government's deadline to staff aged care facilities with registered nurses 24/7 will not be met ... - ABC
The government will fail to meet its commitment to staff aged care homes with registered nurses at all times by mid-year, the responsible minister has conceded.
Covid
By the numbers: Three years since Aotearoa's first Covid-19 lockdown
At 11.59pm on March 25, 2020, New Zealand shut down.
The nation went into self-isolation, moving into an alert level 4 lockdown for the first time in a bid to keep a virus from spreading.
'We're out the other side': Sir Ashley Bloomfield reflects on Covid three years on
Sir Ashley Bloomfield said the worst of the Covid-19 pandemic appeared to be over - three years on today from Aotearoa's first lockdown.
Greens call for universal Covid vaccine availabilty after nearly 2500 children under 5 hospitalised
The Green Party is calling for the Covid-19 vaccine to be made universally available for children under five, after discovering nearly 2500 were hospitalised for Covid since the early stages of the Omicron outbreak
Te Whatu Ora Health NZ
Waikato hospitals to send dirty laundry to Auckland after on-site service shuts
Dirty laundry from Waikato hospitals will take a trip to Auckland to be cleaned.
Taylors Laundry currently serves the five hospitals in the Waikato but is shutting its Hamilton facility and moving the laundry work to Auckland.
Why Wellington has the worst access to CT and MRI scans in NZ
Staff shortages and high demand have suffocated Wellington's ability to give patients MRI and CT scans, hospital management says, as the region limps to as little as a third of the national targets.
Dunedin Hospital has been 'running down to the bone for years' - doctor
Dunedin Hospital has been so stretched doctors have had to treat patients in corridors and work up to 90 hours a week, one doctor has told the city council.
Cancer facility promised to Hawke's Bay by 2021 may get started in 2025
A cancer radiation machine that the Government promised Hawke's Bay patients by 2021 might now be under development – if all goes well – by 2025.
Health system
'Not a good time to get sick': data lays bare the burgeoning crunch points in our health system
Healthcare is getting harder to get in New Zealand as data reveals a picture of a system at its limit, with those on the frontline saying care is being rationed to the extreme.
Infection control
Candida auris: What you need to know about the deadly fungus
Candida auris, an emerging fungus that poses a "serious global health threat", has arrived in Aotearoa.
Case of deadly fungus Candida auris detected in New Zealand after rising numbers overseas
A deadly fungus with rising numbers in the United States has been detected in New Zealand, but there is believed to be no risk to the public, the Ministry of Health has confirmed.
Pasifika health
Pacific Mental Health Commissioner launched at Pasifika Futures Whanau Ora Conference 2023
The Pacific Mental Health Commissioner was officially launched today at the Pasifika Futures (PFL) Whānau Ora Conference. The work of the Commissioner will be delivered through PFL's Ngalu Fānifo mental health service. This initiative has been established with the purpose of improving mental health and well-being outcomes for Pacific people, families, and communities. Read more
Primary health care
Family GPs withdrawing essential services
A new survey finds family doctors are cutting services such as childhood immunisations due to chronic staff shortages and underfunding, amid what they are calling a crisis. The General Practice Owners Association (Gen Pro) survey warns GP services are at a critical crossroads. More than half (53%) essential family doctor clinics have reduced their services and over a third (36.5%) have completely withdrawn some services altogether. One-hundred and eighty five responses from member GPs across the country shows practices are struggling to find and retain doctors and nurses increasing waiting time for appointments, compromising patient health, and putting a burden on after hours and Emergency Departments. The survey found 55% of practices are not taking on new patients and three in every five general practices have a current vacancy for a GP. Nearly half (46%) say they've lost at least one nurse in the previous three months
Public health
Baby whooping cough victims 'tragic start to epidemic' - paediatrician
The two people who died from whooping cough this year were babies under one year old.
Doctors worry the country is on the brink of its worst whooping cough epidemic in years because of low rates of childhood vaccination.
Social health
Scheme aims to improve housing to keep children well and out of hospital
Keeping children well and out of hospital could start with a bucket of housekeeping tools and guidance on how to use them.
Tobacco, drugs and alcohol
Crate Day boozing no party for fed-up emergency department staff
Emergency department staff are "over" the culture of binge-drinking and harm, an ED doctor says.
Reports and journals
Health Times
March Issue
Seasoned paramedic calls for shift in paramedicine focus
Why self-doubt impacts the best of us
Allied health care made a priority in rural Australian schools
Poor sleep can impact brain health
Issue 211
In a large Canadian study we discover that nirmatrelvir-ritonavir was associated with significantly reduced odds of hospital admission and death from COVID-19, supporting its use in patients with mild COVID-19 who are at risk for severe disease.
The above information has been collated for the College of Nurses Aotearoa (NZ) Inc by Linda Stopforth, SNIPS and is provided on a weekly basis. It is current as of 28 March
If you have any feedback about content - what parts are most useful or what you would like added - please email admin@nurse.org.nz
For more up to date news and information follow SNIPS at:
Facebook: Snips Info
Twitter: @SnipsInfo