News bulletin 8 August 2012
on 8 August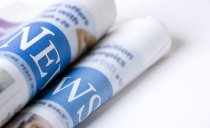 Welcome to the College of Nurses – News Update.
No. 115,  Wednesday 8 August 2012 

From NZ media this week
 
New approach to community health
"Imagine if all our kids in South Auckland were healthy and happy."
http://bit.ly/OHMfkT 

Zero fees doctors' visits for 93% of under sixes
93 per cent of children aged under six receive free doctors' visits during the daytime thanks to the 957 general practices who have opted into the zero fees scheme. In 2008 only 70 per cent of children received free visits.
http://bit.ly/QyfA1D 

Waiariki nursing course to be cut
A course that has seen hundreds of international nursing students train in Rotorua will be scrapped from next year.
http://bit.ly/OGdwRQ 

Bonding scheme helps hospitals plug the gaps
In a previous life, Roger Millar was a technician servicing office equipment. And while the photocopiers were all the same, it was the people who made that job for him - to a point at least.
http://bit.ly/TbsXo9 

Hospital, nurses criticised after woman's death
An investigation after the death of an 84-year-old woman found no evidence registered nurses at a Whangarei hospital responded to concerns raised by her caregivers, or acted on signs of deterioration in her health.
http://bit.ly/OLjHo9 

DHB's head nurse welcomes care survey findings
Wanganui Hospital is making good progress in seeking to understand how falls, pressure injuries, incontinence and malnutrition affect our population and what it can do to minimise the risk for hospital patients and rest home residents.
http://bit.ly/TbsVwJ 

SDHB seeks input on cuts, changes
The Southern District Health Board has proposed changes to its management, nursing and medical staff, with some jobs cut and others created.
http://bit.ly/NkgJWi 

Hospital project picture of health
Art that soothes the soul may now be healing the body as well with a new initiative at Wanganui Hospital.
http://bit.ly/RcAUJG 

PHOs could stay exempt under right-to-know law 
Primary health organisations (PHOs) will probably remain outside freedom of information law because they are not statutory bodies, the lead commissioner of a major review of the Official Information Act (OIA) says.
http://bit.ly/OUQetQ 

Hospital staff can monitor bed availability at a glance
New televisions have been installed around Palmerston North Hospital - but it's not to catch the Olympics.
http://bit.ly/RRifka 

Maori children suffer health treatment inequalities: study
Economists have proven it's cheaper to let Maori children die than spend money to provide equitable health treatment.
http://bit.ly/MktmzL  

100 Years Results in Book Being Published
The Waikato health sector will next week celebrate the launch of a book called Changing Times, Changing Places: From Tokanui Hospital to Mental Health Services in the Waikato.
http://bit.ly/QHYspL 

Midwife ignored registration requests
A Palmerston North midwife repeatedly ignored requests to prove she was registered to practice, and has now been delivered a fine.
http://bit.ly/MaqJoW 

Doctor threatens resignation over abortions
A senior paediatrician who put in his letter of resignation in response to abortion services being offered at Southland Hospital has retracted the letter on the promise that negotiations to reduce abortions will continue.
http://bit.ly/OGcIMW

International media
In Nursing, Accountability Fosters Quality

In northeastern Indiana, about 15 miles west of Fort Wayne, sits the 30-bed community hospital Parkview Whitley in Columbia City. Poudre Valley Hospital in Fort Collins, Colo., has 241 beds and more than a dozen patient-care units. And New Jersey's Robert Wood Johnson University Hospital, a 600-bed academic medical center in New Brunswick, has 32 nursing units that vary in size from eight to 47 beds.  

http://bit.ly/QhlHGN
Labour puts pressure on Lansley over nurses cleaning wards

Shadow health minister Jamie Reed demands to know why hospital trusts are using nursing staff as cleaners

http://bit.ly/MX8mDb
Nurses wash wards as cover for cleaners at cash-strapped hospital

Nursing staff at Mid Yorkshire Hospitals Trust forced to clean wards despite warnings it would divert them from patient care

http://bit.ly/OuE3VW
In health education, providers prefer paper: study

Most pharma marketers probably haven't considered that their latest health education strategy could be viewed as a print-out. One study suggests they should.

http://bit.ly/Q7IHbm
The Clatter of the Hospital Room

Clasping her chest and struggling to breathe, the small, birdlike woman had landed once again in the hospital for complications of kidney failure. It was her third visit in the last year and now, with fluid building up around her heart, she had come back in, but only after her family had pleaded with her for a day to do so.

http://nyti.ms/Nc0fiT
Public health

Whooping cough outbreak hits New Zealand

A global resurgence of whooping cough, which at epidemic levels in New Zealand, is due to the current vaccine offering reduced protection compared with an older version, new research suggests.

http://bit.ly/N3bLi7
Work and management
Seven kinds of difficult colleagues

1. The bully with low self-esteem

Bullies suffer from low self-esteem. They prop up a fragile self image by putting others down to look good by comparison. When the bully is also a boss, they have power to play with. Power and low self esteem can be a dangerous combination.

 
http://bit.ly/NmU5vm

Facebook photos endanger sick leave
A Gisborne man who called in sick was fired after his boss saw Facebook pictures of him at a waka ama championship.
http://bit.ly/R6TTCA 

From the Ministry of Health 

Food and Nutrition Guidelines for Healthy Children and Young People (Aged 2–18 years): A background paper
The Food and Nutrition Guidelines for Healthy Children and Young People (Aged 2–18 years): A background paper provides evidence-based technical information and best practice recommendations on nutrition and physical activity for health practitioners working in clinical and population health settings. It is also used as the basis for accompanying health education resources for the public.
http://bit.ly/N9pOEB 

New publications 

Quality Accounts guidance manual now available
Next year health care providers will be required to give an account for the quality of their services for the first time.  To assist with this process the Commission has helped develop a manual explaining the purpose of Quality Accounts and giving step-by-step guidance for their preparation.This guidance is based on best practice as well as feedback from the Quality Accounts working group and staff from the wider health and disability sector.While the manual is specifically for health and disability service providers in New Zealand, others may also find it useful
http://www.hqsc.govt.nz/news-and-events/news-2/news/532/ 

Crisis Standards of Care: A Systems Framework for Catastrophic Disaster Response 
Catastrophic disasters occurring in 2011 in the United States and worldwide--from the tornado in Joplin, Missouri, to the earthquake and tsunami in Japan, to the earthquake in New Zealand--have demonstrated that even prepared communities can be overwhelmed. In 2009, at the height of the influenza A (H1N1) pandemic, the Assistant Secretary for Preparedness and Response at the Department of Health and Human Services, along with the Department of Veterans Affairs and the National Highway Traffic Safety Administration, asked the Institute of Medicine (IOM) to convene a committee of experts to develop national guidance for use by state and local public health officials and health-sector agencies and institutions in establishing and implementing standards of care that should apply in disaster situations-both naturally occurring and man-made-under conditions of scarce resources.Building on the work of phase one (which is described in IOM's 2009 letter report, Guidance for Establishing Crisis Standards of Care for Use in Disaster Situations), the committee developed detailed templates enumerating the functions and tasks of the key stakeholder groups involved in crisis standards of care (CSC) planning, implementation, and public engagement-state and local governments, emergency medical services (EMS), hospitals and acute care facilities, and out-of-hospital and alternate care systems. Crisis Standards of Care provides a framework for a systems approach to the development and implementation of CSC plans, and addresses the legal issues and the ethical, palliative care, and mental health issues that agencies and organizations at each level of a disaster response should address.
Please note: this report is not intended to be a detailed guide to emergency preparedness or disaster response. What is described in this report is an extrapolation of existing incident management practices and principles.Crisis Standards of Care is a seven-volume set: Volume 1 provides an overview; Volume 2 pertains to state and local governments; Volume 3 pertains to emergency medical services; Volume 4 pertains to hospitals and acute care facilities; Volume 5 pertains to out-of-hospital care and alternate care systems; Volume 6 contains a public engagement toolkit; and Volume 7 contains appendixes with additional resources.
http://bit.ly/OKQxY7 

The above information has been collated for the College of Nurses Aotearoa (NZ) Inc by Linda Stopforth, SNIPS and is provided on a weekly basis.  It is current as at Tuesday 7 August 2012 
If you have any feedback about content - what parts are most useful or what you would like added - please email admin@nurse.org.nz 
Follow SNIPS on Facebook:  Snips Info twitter: @SnipsInfo