News bulletin 22 August 2012
on 22 August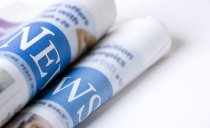 Welcome to the College of Nurses – News Update.
No. 117,  Wednesday 22 August 2012

From NZ media this week 

Medical bonding scheme a winner
Medical graduates are continuing to head to Taranaki after its late inclusion in the Government's voluntary bonding scheme

http://bit.ly/QXojXo
510 more health graduates on bonding scheme

For the fourth year in a row, registration for the government's Voluntary Bonding Scheme has attracted great interest with a total of 2,300 health graduates now accepted onto the scheme.

http://bit.ly/O9HwnL
Rural Women calls for rural focus in bonding review

Rural Women New Zealand is calling for more transparency around the number of doctors, midwives and nursing graduates working in rural communities under the Voluntary Bonding Scheme, which gives financial incentives to health professionals who agree to work in hard-to-staff areas.

http://bit.ly/TSFZaA

Rural Women seek bond numbers
Rural Women New Zealand wants the Government to reveal the number of doctors, midwives and nursing graduates who are working in rural communities under a voluntary bonding scheme.

http://bit.ly/Nf5N1K
Current shortage of GPs on the West Coast is the 'greatest risk' for the DHB?

Questions should be asked.
How is it that the current shortage of GPs on the West Coast is the 'greatest risk' for the DHB?, when the DHB and the Ministry of Health have, on more than one occasion been presented with the solution?

http://bit.ly/PbAPmQ
Nurses play vital role on the West Coast - DHB

The West Coast DHB is well aware of the vital role nurses play in delivering quality health care to the people living on the Coast

http://bit.ly/OvhspV

Burnt out nurses consider quitting
The New Zealand Nurses Organisation is backing a Massey University study which suggests almost 50 per cent of nurses are thinking of leaving the profession because they're struggling with moral issues beyond their control.

http://bit.ly/NDP2Nw

Kiwi nurses 'stressed': survey
Waikato DHB says they're doing everything they can to ensure their nurses get more time with patients and avoid burnout.

http://bit.ly/PoZ3fy
Nurses 'will walk away'

The Government needs to stop putting the financial squeeze on district health boards and allow decent care to be given to the citizens of New Zealand, a nurses' union spokeswoman says.

http://bit.ly/PuIxeG
NZ Suicide stats spur action

The Government is developing an action plan to tackle New Zealand's relatively high suicide rates, which were highlighted in a report released this week.

http://bit.ly/PuIxeG
Strengthen relationships to prevent suicide

The Mental Health Foundation (MHF) is encouraging all New Zealanders to think about how we can work together to reduce the suicide rate, chief executive Judi Clements says.

http://bit.ly/PbX5zK

Elective surgery wait 'no longer than four months'
Kiwis will not wait longer than four months for elective surgery, Health Minister Tony Ryall announced today.

http://bit.ly/ND7rGw
Elective surgery costing primary care - Street

An increase in elective surgery is coming at the cost of primary health care, Labour's Health spokeswoman Maryan Street says.

http://bit.ly/NDPfAj
TeleHealth plays vital role in infection reduction

TeleHealth technology is playing a vital role in Canterbury District Health Board (CDHB) being one of the leading DHBs in the country to reduce hospital acquired blood infections.

http://bit.ly/RSgJTm

Booze is worse - legal-high warning
Health professionals have told the Government that allowing the sale of alcohol while ruling out potentially less-damaging "legal highs" is farcical.

http://bit.ly/RhcNg0

Whanau Ora: Future of scheme hangs on results, says leader
The Government's flagship welfare policy for Maori, Whanau Ora - worth $40 million this year - is designed to lift families out of poverty and dysfunction, but it has been criticised as a waste of money and an opportunity for some to rort the system. In a four-part investigation reporter Yvonne Tahana and Simon Collins speaks to those at Whanau Ora's frontline.

http://bit.ly/ONV4Wc
Resource helps organisations keep child abuse at bay

Leading child advocate organisation, Child Matters, today launched a publication that it hopes will be used by every organisation in New Zealand that has staff coming into contact with children.

http://bit.ly/PDhRIc
Medibank nurses high job satisfaction - survey

A recent independent survey has found that nurses working for Medibank Health Solutions NZ have a high level of job satisfaction. The organisation operates several telephone-based services, including Healthline for the Ministry of Health, and a Mental Health Line for a number of District Health Boards

http://bit.ly/PDhRIc
Patients' passports to aid care of disabled

A new "health passport" will be just what the doctor ordered for people with disabilities and who live within the Whanganui District Health Board district.

http://bit.ly/PDhRIc
International media
No jobs for Vanuatu Nursing School graduates

There are no jobs for 22 recent graduates from Vanuatu's College of Nursing Education due to a lack of Health Department funding.

http://www.rnzi.com/pages/news.php?op=read&id=70332
9-Item Checklist Can Help Nurses Improve Hospital Patient Flow
Lisa Romano, RN, MSN, senior vice president and CNO of TeleTracking Technologies, shared a checklist for nurses to optimize patient flow on

 
TeleTracking's blog
. 

http://bit.ly/NgAf6V

Nurse burnout statistically linked to higher HAI rate
Burnout among nurses leads to higher healthcare-associated infection rates and costs hospitals millions of dollars annually, according to a study.

ttp://news.nurse.com/article/20120806/NATIONAL01/308060027

Work schedules contribute to nurses' health issues
For nurses who work long hours or other adverse work schedules, risk of obesity is related to lack of opportunity for exercise and sleep, according to a study

http://news.nurse.com/article/20120806/NATIONAL02/108060040

Massachusetts Latest State to Outlaw Mandatory Nurse Overtime
August 10, 2012
- Nurses in Massachusetts celebrated a major victory this week after Gov. Deval Patrick signed a health care law that includes banning mandatory overtime for nurses.

        



http://bit.ly/OWuLTx
Public health

Dementia a national health priority
Alzheimers New Zealand welcomes the news that the Australian Commonwealth Government has made dementia a national health priority.

http://www.voxy.co.nz/health/dementia-national-health-priority/5/131838

Website launches to spread the word about meningitis symptoms
New Zealanders concerned about meningitis now have a place to turn for information with the launch of The Meningitis Foundation Aotearoa New Zealand website -

 
www.meningitis.org.nz
.

http://bit.ly/Py1vys
Whooping cough controlled, serious

The NZ rate of hospitalisation for whooping cough has dropped but remains three times higher than that of Australia and the US.

http://bit.ly/NZ4nor
Social media

Social Media: Cautionary Tales for Nurses
With smartphones, tablets and other devices at the ready, one's thoughts and photos can travel around the globe in a flash. That immediacy has created scores of opportunities for people, but it also holds the potential to damage careers and reputations when nurses are not careful and post before they think.

http://bit.ly/NFbXnq

What Not to Share on Social Media
August 16, 2012
- Facebook, Twitter, YouTube, LinkedIn, Tumblr, foursquare, Pinterest…as the number of social networking outlets grows, so does the number of users. As of February 2012, 66 percent of online adults were using social networking sites, according to the Pew Research Center's Pew Internet Project.

http://bit.ly/PNgQPk
From the Ministry of Health

Suicide Facts: Deaths and intentional self-harm hospitalisations 2010
The publication focuses on deaths and hospitalisations in 2010 and also contains time-trend analyses of suicide deaths from 1948 and intentional self-harm hospitalisations from 1996. 

http://bit.ly/No9GkF
Reports online
Explaining variation in use of emergency hospital beds by patients over 65
This paper explores factors that might be driving the significant variation in use of hospital beds by patients over 65 admitted as an emergency.

 

 It considers the contribution made by patient-based (demand-side) factors, hospital (supply-side) factors, the availability of community services and resources, and broader system relationships (how care systems and staff work together and relate to each other) in driving the observed variation in length of stay and rate of admission. Its conclusions are based on new analysis by The King's Fund of Hospital Episode Statistics (HES) and local population -based data.

http://www.kingsfund.org.uk/publications/emergency_beds.html
New publications
The Advanced Practice Registered Nurse as a Prescriber


Edited by Marie Annette Brown and Louise Kaplan
An evidence-based resource for all APRNs and APRN students,
The Advanced Practice Registered Nurse as a Prescriber
provides a comprehensive and practical resource essential for APRNs in all advanced practice roles.

http://au.wiley.com/WileyCDA/WileyTitle/productCd-0813805244.html
The above information has been collated for the College of Nurses Aotearoa (NZ) Inc by Linda Stopforth, SNIPS and is provided on a weekly basis.

 

It is current as at Tuesday 21 August 2012
If you have any feedback about content - what parts are most useful or what you would like added - please email
admin@nurse.org.nz
For more up to date news and information follow SNIPS at:

Facebook:
Snips Info
twitter:

@SnipsInfo