News bulletin 5 September
on 5 September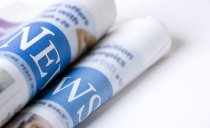 Welcome to the College of Nurses – News Update.
No. 119,  Wednesday 5 September 2012 

From NZ media this week 

Confusion surrounds role of the enrolled nurse
Enrolled nurses are making a comeback into the healthcare industry, but confusion around their role is high among their co-workers.
 http://bit.ly/RI9JDE
Integrated Maori health service set to launch in Taranaki
Taranaki based Tui Ora Limited and the National Haoura Coalition, will tomorrow launch Te Kawau Mārō – an integrated approach to delivering health services for Maori and high needs populations in Taranaki – a first for the region.
http://bit.ly/Nb93tD 

'Disruptive' push for Maori health
There are high hopes that Taranaki's new whanau ora organisation will be the answer to improving poor Maori health statistics.
http://bit.ly/Okuu8X 

Launch of Te Kawau Maro Alliance 
Alliance of Māori Health Services for Taranaki
Western Institute of Technology, Taranaki
Delivered on behalf of Minister by Associate Professor Dr Cindy KiroOver the last month, the nation has turned its gaze to maunga Taranaki; as the tragedy unfolded of three young men who disappeared into the heavy surf at the feet of Paritutu Rock.
http://bit.ly/Tjk9xw 

Agencies shy from judge's view of health services
Government departments appear to be passing the buck when it comes to backing mental health and addiction services in Southland. http://bit.ly/OVUFFI 

PHA supports better housing as part of reducing child poverty
The Public Health Association (PHA) says practical proposals in the first report on solutions to child poverty from the Office of the Children's Commissioner are a real step forward, particularly with regard to housing.
http://bit.ly/O0v9Mz 
Let's not sacrifice our future
The New Zealand College of Public Health Medicine (NZCPHM) supports the 'direction of travel' recommended in the consultation document released by the Office of the Children's Commissioner on 28 August. With 22% of New Zealand children living in households with incomes below the '60-percent-of-median' threshold we have much to work on and much to gain from expanding policies that have been shown to have an impact.

http://bit.ly/OPzuFg


Nurse suspended for sexual relationship with patient

A Dunedin nurse has been ordered to pay $10,000 and has had his licence suspended for three years after he entered into a sexual relationship with one of his "vulnerable" patients.

http://bit.ly/QjIp1p
Record levels of need among children

A children's charity is seeing "record levels" of need since the earthquakes, and more for children from wealthier suburbs

http://bit.ly/NH1IxG
Coroner calls for more action on safe sleeping

Public health advice about safe infant care practices and safe sleeping environments must continue, the Otago-Southland coroner says

http://bit.ly/Nb9eFj
New way to identify obese kids

It's better to measure how fast a child can run 50 metres than weigh and measure every child at school in an effort to tackle childhood obesity, a Kiwi nutritionist says.

http://bit.ly/Q3vH4T
Chief Coroner releases annual suicide statistics

Chief Coroner Judge Neil MacLean has today released provisional annual suicide statistics for the year ending 30 June 2012.

http://bit.ly/NKFjW0
Suicide of child under 9 among shock statistics

The youth suicide rate has risen more than 40 per cent in the past year - and the suicide of a child under nine has been recorded for the first time.

http://bit.ly/PTauZS
Calls out for suicide openness

'Not enough support for families'
A Southland woman says a more honest conversation is needed to drive down the region's abysmal suicide rates

http://bit.ly/ONXGI1
Suicide prevention focus of free webinar

The Mental Health Foundation (MHF) is holding a free webinar focused on understanding suicide and effective prevention actions for World Suicide Prevention Day.

http://bit.ly/OiveLE
Public Health Association Conference will showcase Māori expertise

Public Health Association media release 31 August 2012
The Public Health Association Conference which will be held in Wellington from 3-5 September will showcase Māori expertise in public health.

http://bit.ly/Q3w4fH
It's time we started talking about Alzheimer's

An innovative campaign has just been launched encouraging people to talk to their doctor as soon as possible if they are concerned about unusual behaviours, which might be the beginnings of Alzheimer's disease.

http://bit.ly/PTbyNl
International media
Nurses embrace new simulated online education (Aus)

The Australian Nursing Federation has been inundated with inquiries after launching its innovative new simulated online education program.

http://bit.ly/OG80Ag
British nurse who returned from Australia to work in NHS is told: Take an English test! (UK)

Katherine Broadbent grew up in Cambridge and moved to Australia aged 26
EU law states nurses qualifying within the union are exempt from test

http://bit.ly/ShFw4T
Nursing levels reach seven-year low (UK)

The number of nurses and midwives in the NHS is at its lowest for almost seven years, figures have revealed.
Official statistics showed there were the equivalent of 56,183.7 full-time nursing and midwifery staff across Scotland at the end of June.

http://bit.ly/PGCwZR
Want To Improve Health Care? Let Nurses Take the Lead

Spend even a little time at a hospital, clinic, or care center, and you'll notice something: nurses make health care happen.

http://huff.to/OAU4cb
CNMI Nurses says member of the public are worried they may lose only hospital

The CNMI Nurses Association says members of the public are scared they're going to lose their only hospital after a warning that parts of the facility may have to close because of a lack of money.

http://bit.ly/PEQL5K
How Nurses Are Solving Some of Primary Care's Most Pressing Challenges

A
s pressure mounts on primary care providers to improve patient health and lower health care costs,
delivery systems are looking to nurses to solve many of primary care's most pressing challenges. Nurse
practitioners (NPs) and certi!ed nurse-midwives (CNMs) are providing primary care alongside physicians
and physician assistants.

http://bit.ly/Q0zK3K
ANA asks nurses to take charge of personal care
The American Nurses Association asks RNs to pledge in writing to obtain their personal health records from their healthcare providers, develop or maintain the records online and use those records to make decisions about their health

http://bit.ly/PNGUs0

Educating Nurses to Better Integrate EHRs
Nursing is in the midst of a major transformation. Nursing students, faculty and practitioners are under pressure to master evidence-based practice, clinical decision support tools and the continually evolving EHR

http://bit.ly/PrfDw1
Emory dean joins leaders to spotlight role of nurses

Linda McCauley, dean of
Emory University's Nell Hodgson Woodruff School of Nursing
, and members of the Deans Nursing Policy Coalition convened in Washington, D.C. in July to discuss the importance of advanced practice nursing in the wake of the U.S. Supreme Court's decision in favor of the Affordable Care Act

http://www.ajc.com/jobs/rapid-pulse-1501390.html
Nursing job market grows more competitive

Once considered the degree that guaranteed you a job, registered nurses are experiencing a slightly tighter job market in the Chattanooga area recently, experts say.

http://www.timesfreepress.com/news/2012/aug/13/nursing-job-market-grows-more-competitive/
Incentive draws medical workers to rural S.D.

SIOUX FALLS — An incentive program will put $10,000 bonuses into the hands of newly hired health care employees if they promise to keep working in rural South Dakota for three years.

http://www.aberdeennews.com/news/aan-incentive-draws-medical-workers-to-rural-sd-20120814,0,370016.story
In the green: Community gardens take root with nursing staff and students

Throughout the country, nurses are "greening" their nursing schools and healthcare facilities and advocating for policies that protect the environment and increase access to healthy foods. But knowing where to begin could be daunting.

http://news.nurse.com/article/20120813/ED02/120814002
ANA Leads Initiative to Develop National Safe Patient Handling Standards

Multi-disciplinary group seeks to establish evidence-based guidelines to address deficiency
SILVER SPRING, MD – The American Nurses Association (ANA) is leading a broad-based effort to develop national standards to guide hospitals and other health care facilities in their implementation of policies and equipment to safely lift and move patients, a culture change many experts agree is necessary to reduce injuries to health care workers and patients.

http://bit.ly/TfhlTK
Medical Errors Harm Huge Number of Patients

What will it take to make America's hospitals safer?
Early in July, Mary Brennan-Taylor stepped to the head of a class of medical students at the University at Buffalo–SUNY and proceeded to describe the cascade of events that killed her mother. 

http://bit.ly/U96GYD
Social media and websites of interest
NurseNRecovery.com
Throughout the world, people of all ages, races, and creeds are suffering through the agony of drug and alcohol addiction. Along with education and the appropriate treatment options provided, addicts need a place to learn to feel accepted in order to continue the healing process; NurseNRecovery.com will be that online destination. From words of wisdom and tips on surviving the daily struggle to the latest in research, Nurse N Recovery is a personalized haven for those fighting to get their lives back.

http://www.nursenrecovery.com/
Articles of interest

Managing Care at the End of Life
Nursing Management
,
August 2012
Both the physiologic changes that occur and the multitude of feelings experienced by the patient are highly individualized at the end of life.

http://bit.ly/OtlrTM
New MoH publications
It Takes a Team...

Report to the Ministry of Health on a proposed national service improvement plan for gynaecological cancer services.

In 2010, the Ministry of Health commissioned a report into current gynaecological cancer services and the options for improvement. The report was developed in collaboration with the sector and under guidance from a working group nominated by the New Zealand Gynaecological Cancer Group. 

http://www.health.govt.nz/publication/it-takes-team
Mātātuhi Tuawhenua: Health of Rūral Māori 2012

This report, Mātātuhi Tuawhenua: Health of Rural Māori 2012, provides a snapshot of the health of Māori and non-Māori living in rural and urban areas.  Comparisons are generally made for Māori across urban/rural categories and between Māori and non-Māori within each category.
The report provides a descriptive analysis of the data, and the statistical information has been made accessible in an easy-to-use format.  The most recent data available are presented for each indicator.

http://bit.ly/OInrYD
2012 Review of the Health Practitioners Competence Assurance Act 2003: A discussion document

This publication is about a review of the Health Practitioners Competence Assurance Act 2003 (the Act).
The main purpose of the HPCA Act is to protect the health and safety of the public. The review will look at how HPCA Act is functioning within the wider health system and how it (or the broader regulatory environment) could be improved. International trends in health occupational regulation point to a strengthening of consumer protection, standardisation of legislation and the design of institutions, and improving the performance of regulatory authorities and considering these trends will form part of the review.

http://bit.ly/Q38gqO
Reports and publications online
Journal of advanced nursing

Virtual Issue: Workforce

http://bit.ly/OMqnTM
Should I stay or Should I go? Reviewing the Evidence on Nurses' turnover
August 2012

Edited by James Buchan
Nursing, as never before, needs good evidence about the value of its contribution. One key aspect of this is to develop a better understanding of nurses' job satisfaction and turnover intentions.
Health workforce stability can contribute to better care delivery, and health organisations incur costs every time a nurse leaves their employment. Policy makers need a firm grasp of what makes nurses want to nurse, even in challenging circumstances, and what will retain and motivate them.
This edition highlights the range of evidence that emerges from papers on nurse turnover published in JAN, reports on what makes the profession tick, and gives policy pointers.

Nurses' turnover: reviewing the evidence, heeding the results?
James Buchan

Job satisfaction, occupational commitment and intent to stay among Chinese nurses: a cross sectional questionnaire survey

Lin Wang, Hong Tao, Carol H Ellenbecker and Xiaohong Liu

Leaving the organization or the profession – a multilevel analysis of nurses' intentions

Michael Simon, Bernd Hans Müller and Hans Martin Hasselhorn

The intention to continue nursing: work variables affecting three nurse generations in Australia

Kate Shacklock and Yvonne Brunetto

Global role shifting and healthcare

Jane Noyes

Nurses' intention to leave the profession: integrative review

Mervi Flinkman, Helena Leino-Kilpi and Sanna Salanter

Job satisfaction and turnover intent of primary healthcare nurses in rural South Africa: a questionnaire survey

Peter Delobelle, Jakes L. Rawlinson et al.

Staying in nursing: what factors determine whether nurses intend to remain employed?

Matthew R. Carter and Ann E. Tourangeau

The end of growth? Analysing NHS nurse staffing

James Buchan and Ian Seccombe

Predictors of actual turnover in a national sample of newly licensed registered nurses employed in hospitals

Carol S. Brewer, Christine T. Kovner et al.
The above information has been collated for the College of Nurses Aotearoa (NZ) Inc by Linda Stopforth, SNIPS and is provided on a weekly basis.

 

It is current as at Tuesday 4 September 2012
If you have any feedback about content - what parts are most useful or what you would like added - please email
admin@nurse.org.nz
For more up to date news and information follow SNIPS at:

Facebook:
Snips Info
twitter:

@SnipsInfo