News bulletin 3 October 2012
on 3 October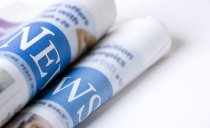 Welcome to the College of Nurses – News Update.
No. 123,  Wednesday 3 October 2012 

 It came to my attention last week that sometimes links in these bulletins aren't working.  My apologies for that.  Although the links are in hypertext format when the document is prepared, for some reason, yet unknown, when uploaded to the website, the formatting is lost.  However from the backend of the document it looks fine.  Now that I am aware of the situation I am going back through bulletins and fixing the links that don't connect.  However if, in the meantime you come across a link that is dead, cutting and pasting it in to your web browser will open it – the links are not inaccurate – just not alive.

From NZ media this week

Discrimination and broken promises for migrant nurses
Each year graduates from around the world flock to New Zealand in the hope of finding nursing work.
http://www.stuff.co.nz/national/health/7748168/Discrimination-and-broken-promises-for-migrant-nurses 
Suspended nurse scammed school
A nurse who had been suspended for forging a weight-loss drug prescription has now had her registration cancelled after she got a job as a school nurse while suspended.

http://www.stuff.co.nz/auckland/local-news/7743724/Suspended-nurse-scammed-school
Nurse struck off for forgery
A nurse whose short skirts and long fingernails raised eyebrows at the school where she worked has been struck off for forging her practising certificate

http://www.nzherald.co.nz/nz/news/article.cfm?c_id=1&objectid=10837460
10-year ban for nurse who starved pets

A nurse who starved her pets and kept them in filthy conditions has been banned from owning animals for 10 years.

http://www.nzherald.co.nz/nz/news/article.cfm?c_id=1&objectid=10837422
Moral stress major issue for nurses, survey finds

About 600 nurses currently work at Rotorua and Taupo hospitals, and according to research many of them face moral dilemmas.
http://www.rotoruadailypost.co.nz/news/moral-stress-major-issue-for-nurses-survey-finds/1564367/

Racism within nursing community
Our health system relies heavily on them, but international nurses working here are facing racism on a day-to-day basis.

http://nz.news.yahoo.com/a/-/top-stories/15002985/racism-within-nursing-community/
Health care assistants graduate

A group of Waikato DHB health care assistants (HCAs) graduated with a Level 3 National Certificate in Health, Disability and Aged Support last week.

http://www.nzdoctor.co.nz/un-doctored/2012/october-2012/01/health-care-assistants-graduate.aspx

Pharmac Under Attack by Pharmaceutical Industry
The New Zealand Nurses Organisation (NZNO) believes the role of drug-buying agency PHARMAC will change radically under the terms of the Trans Pacific Partnership Agreement (TPPA) currently being negotiated between 11 Asian and Pacific-rim countries including the United States and New Zealand.

http://www.scoop.co.nz/stories/GE1209/S00125/pharmac-under-attack-by-pharmaceutical-industry.htm

Southland doctors and nurses applauded
Right to Life applauds the doctors and nurses of the Southland Hospital for refusing to be involved in the killing of unborn at the Hospital. They have upheld the sanctity of life of every unborn child and opposed a culture of death.

http://www.voxy.co.nz/national/southland-doctors-and-nurses-applauded/5/136246
Alarm bells ring over Asian health

A health crisis among Auckland's Asian community is worsening, with a new study raising alarm bells over increasing rates of abortions, diabetes and hepatitis B.

http://www.stuff.co.nz/auckland/local-news/7743210/Alarm-bells-ring-over-Asian-health

Susan Reid: Communication can help to save patients' lives
Jokes about communication breakdowns arising from doctors' poor handwriting and confusing medical jargon may be common, but poor health literacy is no laughing matter for over one million New Zealand adults whom it affects.

http://www.nzherald.co.nz/opinion/news/article.cfm?c_id=466&objectid=10836242
Auckland To Host Prestigious Evidence-Based Healthcare Meeting

New Zealand will for the first time host the annual meeting of the Cochrane Collaboration, an international network that produces high quality, independent information to help medical practitioners, consumers and policy makers with their healthcare decisions.

http://www.scoop.co.nz/stories/GE1209/S00103/auckland-to-host-evidence-based-healthcare-meeting.htm
 
Hospital ditches natural therapy

Wanganui Hospital has dropped a controversial natural therapy programme, despite receiving overwhelmingly positive feedback from staff about it.

http://www.wanganuichronicle.co.nz/news/hospital-ditches-natural-therapy/1558912/
A&E is not a GP service

Marlborough's top health official has called on people to stop using the Wairau Hospital emergency ward as a GP service.

http://www.stuff.co.nz/marlborough-express/news/7730371/A-E-is-not-a-GP-service
Health shuttles rare in poor towns

Report finds less community transport available for residents in struggling areas.
The poorest towns in the Waikato are the worst served by community and public transport providers, a new survey has revealed.

http://www.nzherald.co.nz/nz/news/article.cfm?c_id=1&objectid=10837598
Doctor laments Newtown health cuts

Some of Wellington's poorest and neediest people have been hit hardest by health board cuts to general practices, according to one doctor.

http://www.stuff.co.nz/dominion-post/news/local-papers/the-wellingtonian/7734691/Doctor-laments-Newtown-health-cuts

Newtown Union Health Service cut midwifery service
The Newtown Union Health Service Board has made the difficult decision to end their Midwifery Service. NUHS has provided an integrated model of midwifery care and employed midwives since 1991 to a group of high needs women many of whom English is a second language.

http://www.scoop.co.nz/stories/GE1210/S00003/newtown-union-health-service-cut-midwifery-service.htm
Online slip-ups spur DHB action
Health boards plan guide after some medics warned about misuse of social networks.

http://www.nzherald.co.nz/nz/news/article.cfm?c_id=1&objectid=10837757
Southern shock therapy rate highest in NZ

Southern District Health Board's rate of electroconvulsive therapy, at more than double the national average, is the highest in New Zealand, the latest report of the director of mental health shows

http://www.nzherald.co.nz/health/news/article.cfm?c_id=204&objectid=10837630
International media 

Hospital social media best practices to mitigate risk

Aurora Health Care revisits its social media policy more than any other policy, according to compliance officer Andrea McElroy. Among some of the lessons Aurora has learned along the way:
http://www.fiercehealthcare.com/story/hospital-social-media-best-practices-mitigate-risk/2012-09-26?utm_medium=nl&utm_source=internal
Quality of diabetes care driven by practice nurses (registration required)

Nurse-led clinics in primary care are associated with better adherence to diabetes guidelines and lower HbA1c levels, according to researchers.

http://www.nursingtimes.net/5049933.article?referrer=e68

Lack of HCA regulation 'unacceptable', says Willis
The Willis Commission on Nursing Education is likely to add its voice to calls for the mandatory regulation of healthcare assistants, after its chair described the current situation as "unacceptable".

http://www.nursingtimes.net/5049669.article?referrer=e1
NHS 'heading for disaster' over lack of nurses

The NHS is heading for "disaster" because nursing training places are being cut even though record numbers of nurses are set to retire and the population is ageing, the Prime Minister has been warned.

http://www.telegraph.co.uk/health/healthnews/9560929/NHS-heading-for-disaster-over-lack-of-nurses.html

Filipino nurses win language discrimination settlement
At $975,000, it's believed to be the largest language discrimination settlement in the U.S. healthcare industry. Officials at Delano Regional Medical Center say they did nothing wrong and settled only because it made financial sense.

http://lat.ms/Q6YKE1
Disturbing Level Of Sound Around Seriously Ill Patients 'Like A Busy Road'

Seriously ill patients in intensive care units are being cared for in environments with sound levels more than 20 dB higher than the WHO's recommendations. This is shown by a study carried out in partnership between the University of Gothenburg and the University of Boras.

http://mnt.to/l/48hG



Public

Norovirus hits Middlemore Hospital
Two wards at Middlemore Hospital in Auckland are being closely monitored after a number of patients and staff fell ill with the infectious Norovirus.

http://www.stuff.co.nz/national/7747329/Norovirus-hits-Middlemore-Hospital
Norovirus cases in Tauranga Hospital

Four wards at Tauranga Hospital are being closely monitored after a number of patients have contracted Norovirus - a viral gastroenteritis that spreads easily from person to person. The four wards affected are Health in Aging, 2A and 2B and 2C.

http://www.scoop.co.nz/stories/GE1209/S00129/norovirus-cases-in-tauranga-hospital.htm
 

Respiratory infections cause 27,000 overnight hospitalisations for infectious diseases per year and over 1,300 deaths

Over the last 20 years the incidence of acute overnight hospitalisations for infectious diseases in New Zealand has risen by more than 50%, with lower respiratory infections the single biggest cause, the New Zealand Respiratory Conference in Wellington was told today. This increase in infectious diseases is particularly important as they are the main cause of respiratory disease hospitalisations (71%) and respiratory disease deaths (56%) in New Zealand. This equates to 27,000 respiratory hospitalisations a year and over 1,300 respiratory deaths.

http://www.scoop.co.nz/stories/GE1209/S00112/respiratory-infections-cause-over-1300-deaths.htm
Websites and social media 

About Dove Medical Press

Dove Medical Press Ltd is a privately held company specializing in the publication of Open Access peer-reviewed journals across the broad spectrum of science, technology and especially medicine.


Dove Medical Press was founded in 2003 with the objective of combining the highest editorial standards with the 'best of breed' new publishing technologies. We have offices in Manchester and London in the United Kingdom, Memphis, Tennessee in the United States, and our editorial offices are in Auckland, New Zealand.

http://www.dovepress.com/why_publish_with_dove.php?code=Why%20publish%20with%20dove%20-%20About%20Dovepress
The Association for Nurse Prescribing (ANP)

For more than ten years, the Association for Nurse Prescribing (ANP) has been a leading voice campaigning for, and promoting the role of nurse prescribing. The ANP provides nurses with support and education in order that they feel confident in their role. We recognise that the patient is at the heart of every nurse's career and that nurses need to continue improving their standards of care, knowledge and proficiency.

http://anp.org.uk/

New from the Ministry of Health
 
Guidance for Integrated Paediatric Palliative Care Services in New Zealand
The Guidance for Integrated Paediatric Palliative Care Services in New Zealand (the Guidance) is a guide to improve the integration of palliative care service delivery to children and young people in New Zealand. A summary document has the key recommendations of the Guidance that DHB funders and planners can use as a quick reference guide.

The Guidance was commissioned by the Ministry of Health. It was developed in response to the national review of paediatric sub-specialty programmes (Ministry of Health 2010), which found that paediatric palliative care services in New Zealand, other than in Auckland, are not fully coordinated or sufficiently specialised, and generally provide no access to specialist care. The review found that many families of children with palliative care needs rely on local primary health care, community services and non-governmental organisations (NGOs) to provide palliative care.

The Guidance examines existing paediatric palliative care services, both in New Zealand and internationally, and uses the results in the proposed framework.
The proposed framework provides structure for developing a coherent, integrated and coordinated system of paediatric palliative care service delivery.  The proposed framework includes:
extending the role of the Starship Paediatric Palliative Care Team to include national support services; specifically facilitating 24/7 support to DHB nurse coordinators
confirmation of DHB nurse coordinators and lead paediatricians
developing and implementing an education and training process for nurse coordinators and lead paediatricians
establishing a National Paediatric Palliative Care Network.
http://www.health.govt.nz/publication/guidance-integrated-paediatric-palliative-care-services-new-zealand

National Guidelines for Vaccine Storage and Distribution 2012
These guidelines are for practices to ensure that vaccines delivered within New Zealand have been stored correctly to maximise their effectiveness. These guidelines supercede the Vaccine Storage and Distribution National Standards 2002 and supplement the cold chain policy in the Immunisation Handbook 2011.
The system of transporting and storing vaccines within the recommended temperature range of +2°C to +8°C from the place of their manufacture to the point of vaccine administration is called the 'cold chain'.  The integrity of the cold chain is dependent not only on the equipment used, but also the people involved and the practices they undertake.

http://www.health.govt.nz/publication/national-guidelines-vaccine-storage-and-distribution-2012

Newborn Pre-Enrolment Toolkit
A training toolkit and instructional video have been developed for Public Health Organisations (PHOs) and GP practices, who will conduct the newborn pre-enrolment process. The toolkit and video provide information about the Preliminary Newborn Enrolment policy aims and rationale, a step-by-step guide on the preliminary newborn enrolment process, an algorithm for newborn pre-enrolment, the newborn pre-enrolment business rules, frequently asked questions, sample letters and instructions on how the newborn pre-enrolment code will operate in the various practice management systems.
Information sheets can be viewed in the 
Preliminary Newborn Enrolment Policy section
.
These are designed to assist DHBs, PHOs, GPs, nurses and other staff involved in the new scheme.

http://www.health.govt.nz/publication/newborn-pre-enrolment-toolkit



New

publications
Substance Impaired Driving Treatment guidelines for the addiction sector
Matua Raki with support from the Ministry of Health has developed the

 

Substance Impaired Driving: Treatment guidelines for the addiction sector

 

to support the governments Drivers of Crime initiatives.

 

The guidelines introduce the evidence base for providing treatment to first time and repeat substance impaired drivers. It is hoped that practitioners and services will use the guidelines to develop evidence based treatment programmes in their region.

http://www.matuaraki.org.nz/Matua-Raki-Publications/
Guide to the Addiction Sector

Matua Raki has developed the Guide to the Addiction Sector guideline to reflect current practice and service delivery in Aotearoa New Zealand. This guideline has been written for people new to the sector and the allied workforce.

http://www.matuaraki.org.nz/Matua-Raki-Publications/
 

Consumer Involvement in Education

This discussion paper about consumer involvement in the training of addiction practitioners has been developed and published for education and tertiary training providers. The aim of the paper is to acknowledge current consumer participation and to explore areas for future development. It is hoped that the paper will encourage debate about the need to involve consumers in education in a supported, comprehensive and planned manner.

http://www.matuaraki.org.nz/images/stories/projects/Consumer/consumer%20involvement%20in%20education_finalmay2012.pdf
Conferences and professional development opportunities
8th Biennial Joanna Briggs International Colloquium, Channelling the Rivers of Knowledge to Improve Global Policy and Practice November 12th - 14th, 2012
Invitation:
On behalf of the organising committee of the 8th Biennial Joanna Briggs Colloquium, I would like to invite you to Chiang Mai, Thailand in 2012.
The complexity of the global health agenda and the information now available to guide global health policy and practice decisions remains significant. Diversity in practice, culture, clinical settings and evidence presents unimaginable challenges to researchers, health professionals and citizens alike. It is imperative that, as a global health and research community, we draw together our expertise in the fields of synthesis, transfer and utilisation, to be able to make the most of the information available to us. This event is an opportunity for us to channel our diverse skills and knowledge, to share, to network and to learn from each other.
Health professionals from all disciplines will benefit from this conference. We encourage researchers, practitioners and citizens (consumers) to join us in beautiful Chiang Mai to work together to close the gap between research, policy and practice.
On behalf of the Joanna Briggs Institute and the Thailand Centre for Evidence-based Nursing and Midwifery I would like to invite you to join us and we look forward to seeing you there!
A/Prof Wilawan Picheansathian
Director, The Thailand Centre for Evidence Based Nursing and Midwifery

http://email.lww.com/t?r=1483&c=3337243&l=241408&ctl=43FC32F:A34F527A63C4C1A07C6AE1D0B32EE22E310B53954F8F52A2&
The above information has been collated for the College of Nurses Aotearoa (NZ) Inc by Linda Stopforth, SNIPS and is provided on a weekly basis.  It is current as at Tuesday 2 October 2012 
If you have any feedback about content - what parts are most useful or what you would like added - please email
admin@nurse.org.nz
For more up to date news and information follow SNIPS at:
Facebook:
Snips Info
twitter: @SnipsInfo