News bulletin 10 October
on 10 October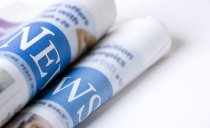 Welcome to the College of Nurses – News Update.
No. 124,  Wednesday 10 October 2012

From NZ media this week

Sharing clinical information 'improves patient care'
Canterbury District Health Board (CDHB), strategic partners Orion Health, and Pegasus Health, are heralding a major leap in making electronic patient information available to clinicians.
http://www.voxy.co.nz/health/sharing-clinical-information-improves-patient-care/5/136753 

Health bodies stand behind surgical mesh
ACC pays out $3m but authorities say treatment safe.Health authorities are backing the use of a controversial implant, despite mounting evidence of serious complications.Last week the Herald on Sundayrevealed hundreds of people had been harmed after receiving surgical mesh.
http://www.nzherald.co.nz/nz/news/article.cfm?c_id=1&objectid=10838873 

Coroner backs publicity on suicides
A national media campaign to throw light on how to recognise and deal with a suicidal person has been recommended by a coroner after a young man killed himself last year.
http://www.nzherald.co.nz/nz/news/article.cfm?c_id=1&objectid=10838729 

Gone too soon
In the past few years a handful of children have deliberately taken their own lives, including one under 9. Kirsty Johnston reports on the unthinkable truth of pre-teen suicide.
http://www.stuff.co.nz/national/health/7779485/Gone-too-soon 

Waikato DHB looks to US for workers
Waikato's health bosses have flown to the United States to lure clinicians to the region to fill vacant positions which are costing tax payers millions of dollars a year.
http://www.stuff.co.nz/national/health/7781607/Waikato-DHB-looks-to-US-for-workers 

Inmates' healthcare under microscope
Taxpayers may be paying twice for the healthcare of prisoners, a regional public health report says.
http://www.stuff.co.nz/dominion-post/news/7781179/Inmates-healthcare-under-microscope 

Technology red-flags depression, anxiety
Aucklanders suffering from anxiety, depression or substance abuse are being red-flagged in doctors' waiting rooms, but the technology could soon be used in schools.
http://www.stuff.co.nz/auckland/local-news/7775264/Technology-red-flags-depression-anxiety 

Hospital staff fall ill with norovirus
Nine Tauranga hospital staff have caught a highly contagious stomach bug, with an outbreak of norovirus at the hospital.
http://www.nzherald.co.nz/nz/news/article.cfm?c_id=1&objectid=10837862 

Hospital programme's 'witchcraft' link
A controversial natural therapy pilot programme for Wanganui Hospital staff has caused fiery scenes at a Whanganui DHB meeting over its links to 'witchcraft'.
http://www.nzherald.co.nz/nz/news/article.cfm?c_id=1&objectid=10837853 

Christchurch theatres point the way
The fast-tracking of two new private operating theatres for Christchurch by Southern Cross Hospitals may be the project that ends the state's reluctance to provide long-term contracts to private hospital businesses.
http://www.stuff.co.nz/business/7779503/Christchurch-theatres-point-the-way 

Jonathan Boston: Three myths about child poverty
Why some widely held beliefs on the causes and solutions are wrong and why it matters to put things right.
http://www.nzherald.co.nz/opinion/news/article.cfm?c_id=466&objectid=10839028 

International media 

Hospital Workers At Greater Risk Of Musculoskeletal Pain When There Is Work-Family Conflict
Nurses and other hospital workers, especially those who work long hours or the night shift, often report trying to juggle the demands of the job and family obligations. A study by The George Washington University School of Public Health and Health Services (SPHHS) suggests that the higher the work-family conflict the greater the risk that health care workers will suffer from neck and other types of musculoskeletal pain. 
http://mnt.to/l/48tV 

When Employees Feel Safe To Reveal Performance Errors, Patient Safety Improves
When nurses feel safe admitting to their supervisors that they've made a mistake regarding a patient, they are more likely to report the error, which ultimately leads to a stronger commitment to safe practices and a reduction in the error rate, according to an international team of researchers. In addition, when nurse leaders' safety actions mirror their spoken words -- when they practice what they preach -- unit nurses do not feel caught between adhering to safety protocols and speaking up about mistakes against protocols. 
http://mnt.to/l/48sL 

Who's responsible for protecting patient privacy on social media? (opinion piece)
Picture this: A patient videotapes another patient, who is drunk in the trauma center. The staff doesn't notice. The hospital's media relations department later stumbles across the footage on YouTube. Although the video portrays the staff members in a very good light, caring for the intoxicated man, the patient's likely embarrassing event has gone public.
http://www.fiercehealthcare.com/story/whos-responsible-protecting-patient-privacy-social-media/2012-10-04?utm_medium=nl&utm_source=internal 

Prevention pays dividends in women's health
When it comes to important women's health concerns, such as heart disease, diabetes and cancer, nurses help put the power of wellness and prevention in women's control by arming patients with credible health information and resources. Each disease type responds to screenings and healthy lifestyles.
http://news.nurse.com/article/20121001/NY01/310010056 

Uplifting legislation: Safe patient handling legislation not widespread (US)
Nursing consistently ranks among the top occupations for work-related musculoskeletal disorders, according to data from the Bureau of Labor Statistics, yet 40 states lack laws or regulations for safe patient handling and national legislation has stalled. Many facilities, regardless of the existence of legislation in the state, have safe lifting programs that protect nurses and other healthcare professionals. But some nurses say legislation provides the oversight needed to make policies widespread and comprehensive. 
http://bit.ly/RbqZ5K 

Three-quarters of qualifying nurses forced to emigrate (Ire)
Recruitment embargo and agency cutbacks make it very difficult for new graduates, writes RONAN McGREEVY AS MANY as 75 per cent of the 1,500 nurses who will get their registration this month will be forced to emigrate to find permanent employment, the Irish Nurses and Midwives Organisation (INMO) has claimed.
http://www.irishtimes.com/newspaper/health/2012/1002/1224324715115.html 

Tunbridge Wells Hospital plan to cut 200 jobs 'worrying' (UK)
Cost-saving plans by an NHS trust which threaten to make 200 staff at a new hospital redundant are the "least worst option" available, unions say.
http://www.bbc.co.uk/news/uk-england-kent-19706295 

Public health 

Depression - are we facing a global crisis?
It's World Mental Health Day next Wednesday, 10th October. This year the focus is on depression - a critical health issue for New Zealanders. One in six experience serious depression and one in seven young people will experience depression before age 24.
http://www.voxy.co.nz/health/depression-are-we-facing-global-crisis/5/136685 

Postnatal depression increases after quakes
Canterbury mothers are suffering from "more complex" postnatal depressions since the earthquakes and the worst is yet to come.
http://www.stuff.co.nz/the-press/news/7781510/Postnatal-depression-increases-after-quakes 

Silver discs deadly
To kids, small lithium batteries look like sweetsEmergency staff see at least two children a week who have swallowed button batteries, and that number is increasing.
http://www.nzherald.co.nz/nz/news/article.cfm?c_id=1&objectid=10838885 

STI rates on rise among middle-aged
Teenagers are likely to be better informed about sexual health than middle-aged New Zealanders, who are catching sexually transmitted infections (STIs) at increasingly high rates.
http://www.stuff.co.nz/national/health/7779496/STI-rates-on-rise-among-middle-aged 

Register now to lift your wellbeing
Registrations have now opened for the Wellbeing Game – an online competition that makes players more aware of the things they can do every day to improve their health and wellbeing.
http://www.scoop.co.nz/stories/GE1210/S00008/register-now-to-lift-your-wellbeing.htm  
Article of interest
The State of Evidence-Based Practice in US Nurses: Critical Implications for Nurse Leaders and Educators
JONA: Journal of Nursing Administration
September 2012 
Volume 42  Number 9
Pages 410 - 417
This descriptive survey assessed the perception of evidence-based practice (EBP) among nurses in the United States. Although evidence-based healthcare results in improved patient outcomes and reduced costs, nurses do not consistently implement evidence-based best practices. A descriptive survey was conducted with a random sample of 1015 RNs who are members of the American Nurses Association. Although nurses believe in evidence-based care, barriers remain prevalent, including resistance from colleagues, nurse leaders, and managers. Differences existed in responses of nurses from Magnet(R) versus non-Magnet institutions as well as nurses with master's versus nonmaster's degrees. Nurse leaders and educators must provide learning opportunities regarding EBP and facilitate supportive cultures to achieve the Institute of Medicine's 2020 goal that 90% of clinical decisions be evidence-based.

http://bit.ly/VArBWc
 

Can harms associated with high-intensity drinking be reduced by increasing the price of alcohol?

Introduction and Aims. Increasing the price of alcohol is consistently shown to reduce the average level of consumption.
However, the evidence for the effect of increasing the price on high-intensity drinking is both limited and equivocal.The aim of
this analysis is to estimate the effect of changes in price on patterns of consumption. Design and Methods. Self-reported
patterns of alcohol consumption and demographic data were obtained from the Australian National Drug Strategy Household
Surveys, conducted in 2001, 2004 and 2007.A pooled three-stage least-squares estimator was used to simultaneously model the
impact of the price on the frequency (measured in days) of consuming no, low, moderate and high quantities of alcohol.
Results.A 1% increase in the price of alcohol was associated with a statistically significant increase of 6.41 days per year on
which no alcohol is consumed (P _ 0.049), and a statistically significant decrease of 7.30 days on which 1–4 standard drinks
are consumed (P _ 0.021). There was no statistically significant change for high or moderate-intensity drinking. Conclusions.
For Australia, and countries with a similar pattern of predominant high-intensity drinking, taxation policies that
increase the price of alcohol and are very efficient at decreasing harms associated with reduced average consumption may be
relatively inefficient at decreasing alcohol harms associated with high-intensity drinking. [Byrnes J, Shakeshaft A, Petrie D,
Doran C. Can harms associated with high-intensity drinking be reduced by increasing the price of alcohol? Drug
Alcohol Rev 2012]

http://dmmsclick.wiley.com/click.asp?p=13380267&m=63673&u=1685906
Educational needs of practice nurses in mental health'

Introduction: Large numbers of patients see practice nurses (PNs) daily for their health care. Many of these patients will have a mental health need. International research suggests that practice nurses are undertaking mental health assessment and interventions without the requisite skills and knowledge.
Aim: To describe the needs of PNs in mental health education and to explore any involvement with patients with mental health concerns.

http://www.rnzcgp.org.nz/assets/documents/Publications/JPHC/June-2011/JPHCOSPPrinceJune2011.pdf
 

New publications

The Mental Health and Substance Use Workforce for Older Adults: In Whose Hands?

At least 5.6 million to 8 million--nearly one in five--older adults in America have one or more mental health and substance use conditions, which present unique challenges for their care. With the number of adults age 65 and older projected to soar from 40.3 million in 2010 to 72.1 million by 2030, the aging of America holds profound consequences for the nation.

For decades, policymakers have been warned that the nation's health care workforce is ill-equipped to care for a rapidly growing and increasingly diverse population. In the specific disciplines of mental health and substance use, there have been similar warnings about serious workforce shortages, insufficient workforce diversity, and lack of basic competence and core knowledge in key areas.

Following its 2008 report highlighting the urgency of expanding and strengthening the geriatric health care workforce, the IOM was asked by the Department of Health and Human Services to undertake a complementary study on the geriatric mental health and substance use workforce.
The Mental Health and Substance Use Workforce for Older Adults: In Whose Hands?
assesses the needs of this population and the workforce that serves it. The breadth and magnitude of inadequate workforce training and personnel shortages have grown to such proportions, says the committee, that no single approach, nor a few isolated changes in disparate federal agencies or programs, can adequately address the issue. Overcoming these challenges will require focused and coordinated action by all.

http://bit.ly/RDUJKv
 

Foundations of Health Care Management: Principles and Methods

Bernard J. Healey, Marc C. Marchese
ISBN: 978-0-470-93212-4
Paperback
560 pages
September 2012
Foundations of Health Care Management
Leaders and managers throughout the health care system are facing ever more challenging changes in the way care is delivered, paid for, and evaluated.
Foundations of Health Care Management: Principles and Methods
offers an innovative, concise, reader-friendly introduction to health care management and administration. It addresses the need for new skills in managers of health care facilities and for those planning to enter health care management positions. The book covers such critical topics as leadership training, change management, conflict management techniques, culture building, quality improvement, and communications skills, as well as collaboration in the improvement of population health.
Foundations of Health Care Management
also concentrates on innovations and describes steps in the transition to more decentralized and creative approaches to the management of health care facilities. The book covers physician management from the physician's viewpoint, a valuable perspective for health care managers.
The book serves important dual purposes for faculty and students by providing both insights into the health care field as well as foundational content on essential management and leadership competencies. A full set of support materials is available for instructors at the book's companion Web site.

http://www.josseybass.com/WileyCDA/WileyTitle/productCd-0470932120.html?0470932120=
Online resources
I feel so bad I can't go on
World Suicide Prevention Day this month raises continued awareness of this devastating problem. Here are some of the stark facts about suicide:
1 million people across the globe die by suicide each year. That's one suicide every 40 seconds.
It's estimated that approximately 5% of people attempt suicide at least once in their life.
Between 10% and 14% of the general population have suicidal thinking throughout their lifetime.
Suicide is the second biggest cause of death worldwide among 15-19 year olds.
100,000 adolescents die by suicide every year.
Suicide is estimated to be under-reported for reasons of stigma, religion and social attitudes. Many suicides are hidden among other causes of death, such as road traffic accidents and drowning.
Source: (World Health Organisation)
'I feel so bad I can't go on' is one of the little CBT books that covers many of the issues experienced when feeling really low.
Read the book for free online  This link will be available for at least the next 6 months so please feel free to pass it on to people you know who might find it useful

http://www.llttf.com/free_booklets/i_feel_so_bad_i_cant_go_on/
CUSP Toolkit

The CUSP toolkit includes training tools to make care safer by improving the foundation of how your physicians, nurses, and other clinical team members work together. It builds the capacity to address safety issues by combining clinical best practices and the science of safety.
Created for clinicians by clinicians, the CUSP toolkit is modular and modifiable to meet individual unit needs.
Each module includes teaching tools and resources to support change at the unit level, presented through:
Facilitator notes that take you step-by-step through the module.
Presentation slides.
Tools.
Videos.
Select here to learn how to use the CUSP Toolkit.

http://www.ahrq.gov/cusptoolkit/
Conferences and professional development opportunities
20th International Council on Alcohol, Drugs and Traffic Safety Conference T2013
Abstracts are now invited for T2013: the 20th International Council on Alcohol, Drugs and Traffic Safety Conference to be held in Brisbane from 23-25 August next year.  T2013 will provide an exciting global forum for researchers, academics and professionals involved in road safety and injury prevention research and policy, particularly from the fields of drugs and alcohol, to discuss and present on the latest innovative research and programs being undertaken.

http://t2013.com/call-for-abstracts/
The above information has been collated for the College of Nurses Aotearoa (NZ) Inc by Linda Stopforth, SNIPS and is provided on a weekly basis.  It is current as at Tuesday 9 October 2012 
If you have any feedback about content - what parts are most useful or what you would like added - please email
admin@nurse.org.nz
For more up to date news and information follow SNIPS at:

Facebook:
Snips Info

twitter:

@SnipsInfo