Bulletin 29th Sept
on 29 September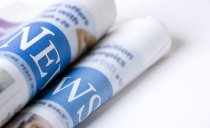 From the NZ media this week

More hospital beds not the answer, but sustainable development might be A leading international health expert says the movements for environmental sustainability and health equity need to merge.
http://bit.ly/bZ47yP 
Top Scholars Selected To Research In The US
Ten leading New Zealand research scholars have been selected for Fulbright exchanges to the United States of America in 2011. Their Fulbright senior scholar awards will fund research in a diverse range of fields, including many aimed at improving the health, wellbeing and education of New Zealanders and citizens of other countries.
http://bit.ly/cgzSXM 
NZ preschoolers can get along well with others
Most New Zealand preschoolers are well-adjusted, and few have difficulties with their emotions, behaviour, or concentration, or in getting along with others, data from the B4 School Checks initiative show.
http://bit.ly/dfDddh 
Ageing Population, Ageing Health Workforce Double Whammy Delegates at the Public Health Association Conference were warned today that all attempts to attract and retain high quality health workers to New Zealand will be ineffective unless the looming GP shortage is addressed.
 http://bit.ly/98fO3m
NZNO Encourages Members To Vote For Nurses
The New Zealand Nurses Organisation (NZNO) is encouraging its members to vote for nurses who are standing for election to district health boards (DHB).

http://bit.ly/9BqU1D
Just the man to get things moving
The medical term Lester Levy chooses to describe troubled North Shore Hospital is compelling.

http://bit.ly/aBp5xL
New Zealand's first clinical council to meet September 29
Hawke's Bay District Health Board's Clinical Council will meet for the first time on September 29.

http://bit.ly/aqCZvP
Pressure takes toll on nursing staff
Nursing staff under pressure in Dunedin Hospital's busy emergency department are taking their concerns to management, but a quick fix seems unlikely The Otago Daily Times understands there is mounting anxiety among staff.
Some are feeling swamped before they even begin their shifts.

http://bit.ly/d5XfbU
Book marks 100 years of nursing
THERE were stories and laughter aplenty when hundreds of nurses gathered for the Cook Hospital nurses' reunion at the weekend.
http://www.gisborneherald.co.nz/article/?id=19495
From international media sources

More Nurses Equals Better Patient Safety
A recent study shows a direct link between patient safety and the number of nurses employed. The investigation, which appears in the latest edition of Australian Health Review, provides local and international evidence proving that staffing levels of registered nurses are intrinsically linked to patient outcomes

http://bit.ly/bYkQND
Andrew Allan's death sparks nurse responsibility debate
THE West Australian government has launched an investigation into the death of a 16-year-old boy who was given junior-strength Panadol by a nurse at a hospital emergency department and sent home without seeing a doctor.

http://bit.ly/ani9Rn
NSW Pushes for Better Nurse-to-Patient Ratios

NSW nurses are pushing for a mandated minimum nurse-to-patient ratio. According to the NSW Nurses' Association (NSWNA), the implementation of such a reform will not only dramatically improve patient safety, it will also be the biggest reform the state's health system has undergone in decades.
http://bit.ly/9EDtjh
Scrap plan for physicians assistants: AMAQ

The Australian Medical Association of Queensland (AMAQ) says the State Government's trial of the new medical role of physicians assistants has been a waste of time and money.
http://bit.ly/cbPL3J
Public health
Toddlers on drugs in Te Puke
Children as young as 4 are smoking pot while mothers use drugs to calm their grizzling babies.

http://bit.ly/d2ELdW
Number of obese youngsters 'scary'
Health experts are alarmed by the "scary" number of overweight or obese preschoolers.

http://bit.ly/bwRd8j
Call-to-fund-surgery-for-obese
Discrimination means obese people are being denied treatment for their lethal condition, a surgical specialist says.

http://bit.ly/bYz7xk
Popular breast cancer test 'unproven'
Health authorities are warning women against thermal imaging for breast cancer detection and one expert even says the industry should be shut down.

http://bit.ly/aSeaWR
Face of cancer test hits back at criticism

Former long-distance running star Allison Roe, a campaigner for complementary healthcare, has spoken out in defence of thermal imaging, a popular but controversial investigation for breast cancer.

http://bit.ly/dAZQNz
Educating kids on drinking - myths exposed

Talking to children about alcohol in the hope of helping them develop responsible drinking habits doesn't work, according to new research.

http://bit.ly/d3M5v3
Over-half-of-elderly-risk-malnutrition

Many elderly people are risking malnutrition by not feeding themselves properly, a ground-breaking study has found.

http://bit.ly/9a6IOl
ACC-changes-hit-older-people

Changes to ACC laws are having a "horrendous" impact on older New Zealanders with hearing loss, advocates say.

http://bit.ly/afeEVH
Hon Tariana Turia honoured for contribution to Maori public health

Associate Minister of Health Hon Tariana Turia has become the first recipient of a new tohu (award) that will be given each year to a key figure in Maori public health by the Public Health Association (PHA).

http://bit.ly/d8taYS
Conference told there are not enough services for Maori children
There are not enough health and social services that focus specifically on Maori children and young people, two Maori health leaders told the Public Health Association's annual conference in Ngaruawahia today.

http://bit.ly/apfyaU
Transport plays major role in the wellness of whanau

A major new study has revealed a clear link between transport and the health and wellbeing of Maori whanau.

http://bit.ly/9kUlM4
New brand carries healthy eating message in Paeroa

Hauraki Iwi Health Provider Te Korowai Hauora O Hauraki has adapted a unique approach to encouraging healthy eating amongst Paeroa whanau. The organisation has developed a brand called 'Hauraki Healthy Kai' which food outlets use to identify food that contains less than 10 percent fat.

http://bit.ly/94BlWJ
Study shows rheumatic fever rife among Bay of Plenty Maori
Rheumatic Fever is rife amongst Maori with one in 39 having the disease.

http://bit.ly/bvV7ri
Rheumatic-fever-cases-high

New Zealand
's rate of rheumatic fever is 14 times the OECD average but just one case was reported in Taranaki last year.

http://bit.ly/9QMIPU
Medics-urged-to-treat-rheumatic-fever

Generations of Maori are dying early because of the ravages caused by untreated rheumatic fever, says respected Taranaki Maori GP Tony Ruakere

http://bit.ly/bbiEJZ
Online learning increases the Maori smokefree workforce
Te Hotu Manawa Maori (THMM) is using e-learning to up-skill Maori workers to become smoking cessation advisors, as part of their normal duties.

http://bit.ly/cK75ko
Pacific & Maori teens lead cervical cancer immunisation

Young Pacific and Maori women are leading the way in taking up a vaccine which protects them against infection with HPV (human papillomavirus), Pacific Island Affairs Minister Georgina te Heuheu says.  HPVs are common viruses which lead to most cervical cancers and genital warts.

http://bit.ly/9fBUfS
Implant-to-prevent-teen-pregnancies

A contraceptive implant arrives in Taranaki next month – alarming some sex educators at a time when sexually transmitted infections (STI) are at record levels in New Zealand.

http://bit.ly/9RxvHn
Workplace issues
How to cope with email overload

OPINION:
Imagine if hundreds of people were talking to you simultaneously about dozens of different topics and each was expecting an immediate response.

http://bit.ly/ck2Sc5
Surviving stress at work
Most of us have had to deal with stress in the workplace at some point. But how do you manage it and what are the warning signs that you need help?

http://bit.ly/9JaYcg
How to tell if you're a bad boss
OPINION:
Many people are out of their depth when they get promoted into management positions. I call it the competency trap.

http://bit.ly/b68rTG
Are-you-happy-at-work
It has become a daily ritual at finance companies, law firms and corporate headquarters.
With the arrival of the hour once known as ''lunch'', employees logout, shed their office gear for shorts or tracksuit pants and gather for a brief but refreshing ''well-being'' session.

http://bit.ly/d8Mdw5
The lost art of listening
At a recent business dinner, half the table checked emails or phone text messages during a lull in the event. At a meeting the next day, some attendees couldn't go an hour without checking their phone. How pathetic to have a phone on silent, sitting on your lap, under the table.http://bit.ly/cnfVXh 

 Articles of interest 

Social networking and professional debriefing—Personal risk management
Debriefing is a healthy and necessary strategy for health professionals to deal with and reduce work-related stress, but context and content are critical. Traditionally, the tea room or change room was the hub of debriefing and for many remains so. Now, social networking sites (e.g. Facebook) are being increasingly used as an alternative communication means and often without regard to the permanence or access to personal comments; the reputation we create; or the ready access by patients, relatives, employers (current and prospective) and colleagues.
http://bit.ly/dwJDY4 

A New Era in Nursing: Community Health and Aging Population Shift RN Employment
The fastest-growing nursing jobs in coming years will require strong critical thinking skills, an ability to work independently and in cooperation with other providers, an understanding of how healthcare systems work, and familiarity with the needs of older adults. And they won't necessarily be in hospitals.
http://bit.ly/cp8idX 

Correctional Nurses Improve Inmates Care, Practice With AutonomyArmed with a thick skin and the self-confidence to direct patient care, correctional nurses are given autonomy and flexibility in their practice. From helping incarcerated mothers learn to care for their young to encouraging noncompliant patients with long sentences to take care of their health, nurses who work in prisons and jails make a difference in inmates' lives — some of whom have never before had access to healthcare.
http://news.nurse.com/article/20100913/NY02/109130027  

From the Ministry of Health 

Mental Health: Service use in New Zealand, 2007/08Date of publication (online): September 2010
Summary of publicationThe publication presents data extracted from the Mental Health Information National Collection, and covers the year ended 30 June 2008.
This publication will be available in hard copy and online, with the Appendix Tables published online only as links to excel files, for users' convenience.

Key findings include:District Health Boards saw 100,575 mental health clients in 2007/08 of clients seen in 2007/08, 20.6 percent identified themselves as Māori, 4.9 percent as Pacific peoples and 3.0 percent as Asian – slightly higher than the corresponding percentages in 2006/07 the most commonly used teams were community teams (54,504 clients) in 2007/08 general practitioners were the most common source of referrals in 2007/08 (21,243 clients) clients of Asian ethnicity (22.5 days) and Pacific ethnicity (21.2 days) had longer average length of stays in inpatient facilities than Māori clients (16.3 days) and clients of other ethnicity (15.6 days).
http://bit.ly/90EItC 

Shifting Māori Health NeedsMāori population trends, health service needs, and medical workforce requirements - issues arisingDate of publication (online): September 2010
Summary of publicationThe paper discusses how the projected increase in Māori population impact on Māori demand for health services over the next 10-20 years, and looks specifically at the demands on the Maori medical workforce.

The paper shows that Māori are currently under-represented in the medical workforce. Furthermore, changes in the Māori population in the next 10-20 years will have an impact on Maori health workforce requirements. These changes will, in turn, put pressure on the clinical and cultural expertise of the health service workforce generally. Māori health outcomes, consumer awareness and expectations, and consumer demand for these services poses challenges for health services.

The following are the implications of the reports findings. Given the projected increase in the Māori population over the next 10-20 years, it would be necessary to recruit over 150 Māori students into medical education each year for the next 10 years. This target is seen as an aspirational goal whose achievement rests on a number of government agencies working jointly to fulfil a number of basic requirements.

Furthermore, students need to have or acquire the equivalent of secondary school science if they wish to study medicine. Māori secondary school students need to be encouraged to study science and then be supported to successfully do so (at personal and curriculum levels). Māori students in tertiary medical education also need personal, pedagogical and curriculum support. Curriculum changes in medical education are also being endorsed by health workforce and system planners here and internationally. Workplaces need to support Māori doctors to be Māori and to practice within Māori models of health care delivery.http://bit.ly/bLwcP3 


Website of Interest 

The Knowledge Library As the information specialists of the health sector, we invite you, your staff and students to visit, sign up and explore the new Health Improvement and Innovation Resource Centre (HIIRC) website, which went live on 1 July 2010. The Ministry of Health has sponsored the development of the Health Improvement and Innovation Resource Centre as part of its commitment to better health care for all of New Zealand. The HIIRC website www.hiirc.org.nz supports the sector's work to improve quality, implement innovations and increase productivity, serving as a central repository of best practice, innovations, new evidence and learning. The site: highlights the latest information, tools and knowledge facilitates improved sector engagement  makes New Zealand research more accessible to clinicians, providers, researchers, evaluators and policy makers. We know that you will be particularly interested in the Knowledge Library which forms one part of the website, providing a database of New Zealand research on quality and innovation in the health sector. The Knowledge Library describes primarily New Zealand based research on quality and innovation in the health sector from the year 2000 onwards. The Library currently holds over 3000 literature abstracts and information on related research projects. Where available, full text documents or links to documents available online are provided. Current areas of focus include: clinical leadership; improvement methods; productivity (focusing initially on hospitals and shorter stays in emergency departments); health targets (focusing initially on diabetes, cardiovascular disease and stroke), weight management and oral health. While you do not need to register for HIIRC to view the content on the site, you do need to register if you wish to participate in any discussion, add your profile, subscribe to daily updates or share knowledge with your colleagues across New Zealand. We encourage you to register and to also click on the LIST ME button to add yourself to the directory. If you require any further information on HIIRC or have feedback on how the Knowledge Library in particular can better meet your information needs, please contact Debbie Cossar at Debbie.Cossar@researchnz.com  

World First Schizophrenia Library Launched
The Schizophrenia Library is a world first, free online one stop shop for a wide range of information on schizophrenia. The brainchild of Professor Vaughan Carr, the Library was launched by the Hon. Carmel Tebbutt, MP, Minister for Health.

Launching with the reviews of the first 100 topics, on completion the Library will allow the general public, researchers, clinicians and policy makers to search from over 400 topics to discover more information on treatment, risk factors and course and outcomes of the illness.http://bit.ly/9sHk3s 


 Online publications 

Pillars of the community: the RCN's UK position on the development of the registered nursing workforce in the community (PDF 310.8 KB)
Nursing teams in the community are the mainstay of locally delivered health care across each of the four nations of the UK. The vast majority of contacts with the health services in the UK do not take place in hospitals; they take place in the home and in local community settings, such as health centres, care homes or schools, where nurses deliver care, treatment and support. In this time of shifting political and economic priorities, the community health and social care landscape is changing rapidly in each of the four UK nations. Whilst each government is mandated to respond individually to the health needs of its population, and structure its health services appropriately, the RCN's position is that there is a set of core statements which must guide the development of community nursing across all parts of the UK. This paper sets out those statements.
http://bit.ly/cSnk7G 

Dyslexia, dyspraxia and dyscalculia: a summary guide for managers (PDF 45.9 KB)
For many years the Royal College of Nursing (RCN) has recognised the impact of dyslexia, dyspraxia and dyscalculia on its members, and has sought ways of supporting individuals with these conditions to help them to reach their potential in whatever role or setting they work. In 2009 RCN Congress accepted a resolution which called on RCN Council to "influence employers to recognise and provide for the needs of nursing staff with dyslexia and similar conditions." This led the RCN Nursing Department to commission an in-depth Dyslexia, dyspraxia and dyscalculia: a guide for managers and practitioners (pub code: 003 833) and an accompanying Dyslexia, dyspraxia and dyscalculia: a toolkit for nursing staff (pub code: 003 835). This summary contains excerpts from the more detailed guide, and is designed as a quick point of reference for managers.
http://bit.ly/bkBN1u  

Dyslexia, dyspraxia and dyscalculia: a guide for managers and practitioners (PDF 523.0 KB)
This guide gives practical information on dyslexia, dyspraxia and dyscalculia and their potential impact on an individual; for managers, human resources and nursing staff. This guidance will help them to support nursing staff with specific learning differences to realise their full potential so they can continue to make a valuable contribution to health care. It also sets out to raise awareness of the legal and professional responsibilities in respect of these conditions.
http://www.rcn.org.uk/development/publications  


Events 
Health: The Wealth of the Nation Symposium 24/25th November 2010 http://www.healthwealthsymposium.co.nz/
Nurse Practitioner Conference - 26th November 2010 http://www.healthwealthsymposium.co.nz/
College of Nurses AGM 24th November 2010 - 5.00pm Auckland University

Charity screenings of The Insatiable Moon show flourishing community spiritRialto Distribution are thrilled to announce that special charity screenings of THE INSATIABLE MOON will be held nationwide on Monday 4th October during Mental Health Awareness week, with proceeds being donated to the Mental Health Foundation. Rialto Distribution CEO Kelly Rogers comments, "We were delighted to work with the Mental Health Foundation on this release, and very pleased to contribute toward the incredible work they do for the community."Set in the urban village of Ponsonby, THE INSATIABLE MOON tells the story of Arthur who believes himself to be the second son of God. Based on the novel of the same name by Mike Riddell, directed by Rosemary Riddell and starring Rawiri Paratene, Sara Wiseman and Ian Mune.
http://www.mentalhealth.org.nz/page/239-mhf-news  

The above information has been collated for the College of Nurses Aotearoa (NZ) Inc by Linda Stopforth,  SNIPS.  It is current as at  Wednesday 29 September 2010.  Email stop4th@xtra.co.nz