News bulletin 10 July
on 10 July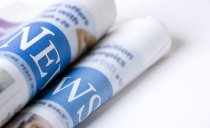 Welcome to the College of Nurses – News Update.
No. 161, Wednesday 10 July 2013 

From NZ media this week

Waikato DHB Appoints Dedicated Nurses to Support Cancer Patients
Waikato cancer patients can look forward to a better support system following the appointment of four registered nurse coordinators and one clinical nurse specialist within Waikato District Health Board (DHB).
http://www.scoop.co.nz/stories/GE1307/S00029/dhb-appoints-dedicated-nurses-to-support-cancer-patients.htm 

Postgraduate Gerontology Nursing Programme underway
A Canterbury DHB scheme to attract more experienced Registered Nurses (RNs) to aged care is now underway.
http://www.healthworkforce.govt.nz/news/2013/07/03/postgraduate-gerontology-nursing-programme-underway 

WDHB senior nurses celebrate impressive weight loss
When Whanganui District Health Board (WDHB) clinical nurse manager Wendy Stanbrook-Mason, and duty nurse managers Rosie Rosewarne and Sarah Claughton joined forces to lose weight they never imagined they would lose 71kgs between them.
http://www.nzdoctor.co.nz/un-doctored/2013/july-2013/03/wdhb-senior-nurses-celebrate-impressive-weight-loss.aspx 

Rest homes fail to meet standards
Fewer than one in 10 rest homes is meeting all mandatory health care requirements, according to an audit of Ministry of Health reports by Consumer New Zealand.
http://www.stuff.co.nz/national/8888013/Rest-homes-fail-to-meet-standards 

Effective Ways of Engaging Men
Effective Ways of Engaging Men is a men's health promotion training program that focuses on how we can more effectively communicate health and wellbeing messages to men and what agencies and organisations need to know about making their services, programs and resources more men friendly to achieve the best possible outcomes for men and boys. The program is for men and women who work in organisations, services and companies that provide health, welfare, wellbeing or community services for men and boys. The program is provided in a strengths based model that addresses the social determinants of health.
http://www.scoop.co.nz/stories/GE1307/S00017/effective-ways-of-engaging-men.htm 

Have your say on the Carers' Strategy Action Plan for 2013 to 2018
The New Zealand Carers' Strategy was launched in 2008 with an Action Plan covering 2008 to 2012.The cross-Government Action Plan, which is overseen by the Ministry of Social Development, is due to be renewed for the five years covering 1 July 2013 to 30 June 2018.
http://www.health.govt.nz/news-media/news-items/have-your-say-carers-strategy-action-plan-2013-2018 

Man found dead a day after discharge
A heavy drinker who was depressed over losing his job and wife was found dead in his home a day after being discharged from Wellington Hospital following an overdose.
http://www.stuff.co.nz/dominion-post/news/wellington/8878788/Man-found-dead-a-day-after-discharge 

Cars for health workers target equal access to breast screening
The New Zealand Breast Cancer Foundation has given 12 cars to breast screening services around the country, to help improve access to screening and diagnostic testing for Maori and Pacific Island women.
http://www.scoop.co.nz/stories/GE1307/S00040/cars-for-health-workers-equal-access-to-breast-screening.htm

DHB specific

Ryder privacy: An 'unacceptable' breach
Hospital staff from three district health boards are facing disciplinary action for inappropriately accessing cricketer Jesse Ryder's medical records while he was a patient at Christchurch Hospital earlier this year.
http://www.nzherald.co.nz/nz/news/article.cfm?c_id=1&objectid=10894545 

DHB 'snooper' fired, another quits
A Taranaki public health worker has been fired and another has resigned after illegally accessing private patient information.
http://www.stuff.co.nz/taranaki-daily-news/news/8875756/DHB-snooper-fired-another-quits 

DHB acts to protect patient privacy
Patient privacy has been tightened at MidCentral District Health Board after four staff members were dismissed for inappropriately accessing files.
http://www.stuff.co.nz/manawatu-standard/news/8877583/DHB-acts-to-protect-patient-privacy 

DHB Says No Smoking in Rest Homes: Political Correctness Gone Mad
Mid Central DHB is trying to stop the elderly smoking by attempting to force aged care providers into signing a contract variation which stops smoking inside and outside a rest home or hospital by 1 July 2014.
http://www.scoop.co.nz/stories/GE1307/S00034/dhb-says-no-smoking-in-rest-homes.htm 

Health board's blanket smoking ban upheld
A health board's blanket ban on smoking anywhere on its campuses has been upheld by a judge, against the challenge of two former psychiatric patients and a former nurse.
http://www.nzherald.co.nz/nz/news/article.cfm?c_id=1&objectid=10895460 

Public health 

Feedback sought on alcohol law regulations
Justice Minister Judith Collins today released a public discussion document, inviting feedback on proposed regulations needed to implement the new alcohol laws.
http://www.nzdoctor.co.nz/un-doctored/2013/july-2013/02/feedback-sought-on-alcohol-law-regulations.aspx 

Ministry Cautions on Tattoos
The Ministry is advising caution for individuals seeking tattoos because of the risk of infection and also because of the theoretical risk of heavy metals present in some tattooing inks.
http://www.scoop.co.nz/stories/GE1307/S00028/ministry-cautions-on-tattoos.htm 

Call for change to lithium batteries after child's death
A child injury prevention service says at least 20 children end up in hospital each year after swallowing button-shaped batteries and it wants manufacturers to change battery design.
http://www.radionz.co.nz/news/national/213889/call-for-change-to-lithium-batteries-after-child's-death 

Sunbed no answer for the blues
An Auckland doctor who told a patient to use a sunbed to cure her winter blues put her at risk by exposing her to dangerous ultra-violet rays, the Cancer Society says
http://www.stuff.co.nz/life-style/wellbeing/8887368/Sunbed-no-answer-for-the-blues 

Obesity awareness needed for young people
An alarming study of Pacific Island children growing up in Auckland has found more than half were classed as obese and 70 per cent as overweight by the age of 10.
http://www.stuff.co.nz/national/health/8880985/Obesity-awareness-needed-for-young-people  

Social health 

$1.1M giving young families a healthy start
The Government is investing $1.1 million in a nutrition and activity programme for pre-schoolers and their families in parts of the Waikato.
 http://www.nzdoctor.co.nz/un-doctored/2013/july-2013/08/$11m-giving-young-families-a-healthy-start.aspx 

Govt's 10 public aims all on target'
'Ambitious' goals in areas including welfare, crime and health are in sight but $80 million aims to smooth path.
http://www.nzherald.co.nz/nz/news/article.cfm?c_id=1&objectid=10895640 

Kiwi kids destined for shorter lives than parents
Kiwi kids need to get healthier so they don't have a worse life expectancy than their parents.
http://www.stuff.co.nz/national/health/8875632/Kiwi-kids-destined-for-shorter-lives-than-parents 

Children falling through the cracks - advocate
On average, Child, Youth and Family (CYF) receives 21,000 child abuse and neglect cases every year.
http://www.3news.co.nz/Children-falling-through-the-cracks---advocate/tabid/423/articleID/303592/Default.aspx 

Fresh food too expensive, says UC marketing expert
A big reason why New Zealanders are spending $1.5 billion a year on takeaways is because fresh food is too expensive, a University of Canterbury (UC) marketing expert says.
http://www.scoop.co.nz/stories/GE1307/S00025/fresh-food-too-expensive-says-uc-marketing-expert.htm  

International media 

New Report: High Job Satisfaction Among Public Health Nurses, But Many State Health Departments Struggle to Fill Vacancies
New surveys identify compelling need to advance education and training, increase diversity, and improve recruitment of public health nurses.
http://www.rwjf.org/en/about-rwjf/newsroom/newsroom-content/2013/06/new-report--high-job-satisfaction-among-public-health-nurses--bu.html 

Detroit area hospitals fight to stem emergency room violence
Hospitals in Metro Detroit and across the country are beefing up security to protect their workers from emergency room violence.
http://www.detroitnews.com/article/20130701/BIZ/307010016/Detroit-area-hospitals-fight-stem-emergency-room-violence?odyssey=tab%7Ctopnews%7Ctext%7CFRONTPAGE 

The Crucial Role Nurse Practitioners Can Play In Treating Chronic Geriatric Conditions
U.S. residents today are living longer than previous generations, thanks to improved public health and medical treatment. But they're also living longer with chronic geriatric health conditions like dementia,urinary incontinence, depression and debilitating falls, which often require complex medical care. 
 http://www.medicalnewstoday.com/releases/262584.php 

ANA Launches Leadership Institute with New Organizational Partners
The American Nurses Association (ANA) signed agreements with The Ohio State University College of Nursing and Capella University to develop programs and offerings for the ANA Leadership Institute to advance the preparation and education of nurse leaders.
http://www.nursingworld.org/HomepageCategory/NursingInsider/Leadership-Institute-New-Organizational-Partners.html 

Every vulnerable older person to have assigned medic, says Hunt (UK)
On 65th anniversary of NHS, health secretary proposes provision of GP or nurse to be responsible for patient at all times
http://www.guardian.co.uk/society/2013/jul/05/vulnerable-older-person-assigned-medic-hunt 

Bring on the job offers
New search tools enhance the tried-and-trueThe job market for nursing continues to heat up despite the sluggish economy. Employment of RNs is expected to grow by 26% from 2010 to 2020, creating 711,900 new jobs to go with hundreds of thousands of replacement jobs of retiring nurses, according to the Bureau of Labor Statistics. 
http://news.nurse.com/article/20130701/NATIONAL01/107010039 

Nurses launch first-time falls consortium
Area nurses put their heads together to launch a first-time consortium to help reduce hospital falls.
http://www.kcnursingnews.com/features/article_5151f5ed-04e1-5fe0-be6e-047cf4f91431.html 

Articles of interest
 
Mind, Medications & Mental Disorders: A Spiritual Approach
Journal of Christian Nursing
June 2010 
Volume 27  Number 2
Pages 76 - 83
In mental illness, individuals may choose faith-based counseling as primary treatment, with medical care as a supportive adjunct.
Biblical Framework Counseling
(BFC) is based on belief of the Bible's sufficiency to address the root causes of mental disorders that are not otherwise physiologically caused. Clients address underlying spiritual issues while medical care and pharmacotherapy adherence are encouraged to support symptom relief. Consultation between patient, BFC counselor, and healthcare clinician is emphasized to optimize outcomes.

http://www.nursingcenter.com/lnc/CEArticle?an=00005217-201004000-00010&Journal_ID=642167&Issue_ID=993481
A Formative Approach to Student Remediation
Nurse Educator

August 2013 
Volume 38  Number 4
Pages 147 – 151
Nursing instructors strive to use the most effective means when remediating students who are failing to meet clinical course objectives in clinical and practicum courses. Building on teaching and learning theory, the authors critically analyze the merits of using a simulation framework and a clinical judgment rubric as tools to create an effective formative remedial strategy to support student learning. Suggestions for future research and implications for faculty practice are included.

http://www.nursingcenter.com/lnc/JournalArticle?Article_ID=1565385&Journal_ID=54026&Issue_ID=1565276
Dimensional analysis: Calculate dosages the easy way
Nursing2013

 
June 2013 
Volume 43  Number 6
Pages 57 - 62
CURRENT HEALTHCARE INITIATIVES focus on quality and safety in patient care, and a primary component of safe nursing care is medication administration. Despite advances in medication safety technologies, dosage calculations continue to be challenging for many nurses. The dimensional analysis (DA) method offers one logical format that can be used for all types of calculations.

http://www.nursingcenter.com/lnc/Static-Pages/Dimensional-analysis-Calculate-dosages-the-easy-wa
As easy as 1, 2, 3! Dosage calculations
Nursing Made Incredibly Easy!
February 2013 
Volume 11  Number 1
Pages 25 - 29
Dimensional analysis is a method of computation used in the physical sciences, but it also has practical applications for nursing. This approach to dosage calculation requires no memorization of formulas, can be applied to easy and complex computations, and shows a logical path to a correct solution. We help you add it up.
http://www.nursingcenter.com/lnc/Static-Pages/As-easy-as-1,-2,-3!-Dosage-calculations

 Online resources 

Presentations from the successful Children, child maltreatment and intimate partner violence joint conference with the Families Commission are now available online. 
http://www.nzfvc.org.nz/?q=conference-2013 

Conferences 

The New Zealand Respiratory Conference 2013
Whakanui Oranga - Making a Difference 
19–20 September 2013
InterContinental Hotel
Wellington  
The New Zealand Respiratory Conference will focus on:
o   the health of children with respiratory conditions
o    the prevention of respiratory conditions
o    how we can reduce hospital admissions by 25 per cent by 2025

The Hon Tariana Turia, Minister of Whānau Ora and Associate Minister of Health, will open the conference, and Professor Sir Mason Durie will provide the keynote address on Māori models of health. Doctors, nurses and allied health professionals – all recognised experts in their field – will present sessions on global respiratory practice and research trends.

Presentations include:
o    Professor Peter Gibson (Australia) presenting on Asthma phenotypes: What asthma looks like for different people and Lifestyle and asthma
o    Philippa Ellwood presenting on Do fast foods cause asthma, rhinconjunctivitis and eczema?
o    Professor Innes Asher presenting on Global asthma: Are there targets for prevention?
o    Dr Teuila Percival presenting on Health prevention strategies for Pacific people

Visit the Asthma Foundation website for further information, including registration details, or contact Teresa Demetriou, national education services manager, on (04) 495 0093.  

The above information has been collated for the College of Nurses Aotearoa (NZ) Inc by Linda Stopforth, SNIPS and is provided on a weekly basis.  It is current as at Tuesday 9 July 2013 
If you have any feedback about content - what parts are most useful or what you would like added - please email admin@nurse.org.nz

For more up to date news and information follow SNIPS at:
Facebook:  Snips Info
twitter: @SnipsInfo