News bulletin 28 August
on 28 August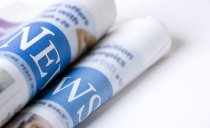 Welcome to the College of Nurses – News Update.
No. 167, Wednesday 28 August 2013 

From NZ media this week

Few roles for nurse practitioners
Lack of both funding and jobs means the highly skilled role of nurse practitioner is being underutilised.
The role, which requires nurses to complete a master's degree with a clinical focus, was recognised by the Ministry of Health and the New Zealand Nursing Council in 2001.

http://www.stuff.co.nz/taranaki-daily-news/news/9085576/Few-roles-for-nurse-practitioners
Effort to employ nurses

Strategies are in place to avoid the situation faced by last year's nursing graduates, 30% of whom were unemployed at one stage.

http://www.odt.co.nz/news/dunedin/270115/effort-employ-nurses
Nurses warn on changes
Bill threatens safety of patients
Nurses are warning a raft of proposed changes in employment law could jeopardise patient safety and fracture the work force.

http://www.stuff.co.nz/manawatu-standard/news/9086301/Nurses-warn-on-changes
Worry over review of district nursing
Changes to Nelson Marlborough District Health Board's district nursing service have some Nelson residents worried, but director of nursing and midwifery Robyn Henderson says the public will notice little difference.

http://www.stuff.co.nz/nelson-mail/news/9074073/Worry-over-review-of-district-nursing
Nurse suspended for failing to keep notes

A nurse been suspended and fined after compromising the safety of nearly 80 patients by failing to take notes of her consultations with them over a two-year period.

http://www.nzherald.co.nz/nz/news/article.cfm?c_id=1&objectid=11111550
iPads set to speed up treatment

A technology upgrade for the MidCentral Health district nursing service is paving the way to a paper-free system.
District nurses are being equipped with iPads to access all the medical information they need while visiting patients in their homes.

http://www.stuff.co.nz/manawatu-standard/news/9073113/iPads-set-to-speed-up-treatment
Whānau Ora for Pacific Families

Minister of Pacific Island Affairs Hekia Parata welcomes the release of the Request for Proposals (RFP) for a Commissioning Agency for Pacific families. It marks an important milestone for Whanau Ora and the work being done to respond to the aspirations of Pacific families says Ms Parata.

http://www.nzdoctor.co.nz/un-doctored/2013/august-2013/26/wh%C4%81nau-ora-for-pacific-families.aspx
New funding round open - Think differently making a difference fund

(2013, August 12). N.Z.: Making a Difference.
Think Differently is a social change campaign to encourage and support a shift in attitudes and behaviour towards disabled people, and working towards a more inclusive New Zealand. A new funding round opens on 12 August with grants up to $30,000 available. Applications close at 4pm, Friday 20 September.

http://www.thinkdifferently.org.nz/round-4
UC working on health system to help isolated patients

University of Canterbury (UC) academics have joined an international network that has developed and tested a model of user driven health care involving patients and health experts to help patients in isolated rural areas.

http://www.voxy.co.nz/health/uc-working-health-system-help-isolated-patients/5/164977
Doctors warned over social media use
Doctors are being told to watch what they tweet as hospital staff are disciplined for social media incidents - including posting medical photographs and patient notes on Facebook.

http://www.stuff.co.nz/national/health/9071725/Doctors-warned-over-social-media-use
DHB specific
Ryall defends health funding in the South

Health Minister Tony Ryall says public investment in health services in Dunedin is ''quite good'', but the Government is not getting enough credit.

http://www.odt.co.nz/news/dunedin/270155/ryall-defends-health-funding-south
Te Awhina programme draws interest from other DHBs

Whanganui's acute inpatient mental health unit Te Awhina has recently hosted staff from four other District Health Boards (DHB) wanting to observe a new approach that allows Te Awhina nurses to spend more time with their patients.

http://www.nzdoctor.co.nz/un-doctored/2013/august-2013/19/te-awhina-programme-draws-interest-from-other-dhbs.aspx

Cardiac unit 'vital'
As the future of Waitakere Hospital's Coronary Care Unit becomes uncertain, it's feared that West Auckland patients won't have prompt access to cardiac care.

http://www.stuff.co.nz/auckland/local-news/western-leader/9069904/Cardiac-unit-vital
Public health

MERS added to notifiable diseases schedule
Associate Health Minister Jo Goodhew says New Zealand is improving its monitoring of, and ability to respond to, Middle Eastern Respiratory Syndrome (MERS).

http://www.voxy.co.nz/health/mers-added-notifiable-diseases-schedule/5/165082

Whooping cough epidemic strikes
Southland and Otago are in the midst of a whooping cough epidemic, which medical experts say could have been prevented by subsidising immunisations for all ages.

http://www.stuff.co.nz/national/health/9071663/Whooping-cough-epidemic-strikes
Special report: Simple message on stillbirth hits home

When New Zealand researchers said they had found a third of stillbirths in late pregnancy might be prevented if the mothers slept mainly on their left side, they met much scepticism from the international scientific community.

http://www.nzherald.co.nz/nz/news/article.cfm?c_id=1&objectid=11112229
Newly Funded Hepatitis C Treatment Will Help Curb New Zealand's Silent Epidemic

From the 1st of September hepatitis C sufferers will have a new treatment option thanks to VICTRELIS ™ (boceprevir) being funded for people with chronic viral hepatitis C, genotype 1. This includes patients being treated for the first time as well as those who have not responded to previous therapy.

http://www.scoop.co.nz/stories/GE1308/S00103/newly-funded-hepatitis-c-treatment-will-help-curb-epidemic.htm


Social health
Family poverty damages teens

Family financial stress is having a major impact on Rotorua teenagers' mental health, a local doctor warns.

http://www.nzherald.co.nz/rotorua-daily-post/news/article.cfm?c_id=1503438&objectid=11112045
Mental health

Suicide rates drop for youth, rise for elderly
Youth suicide rates have dropped in the past year after a sharp rise last year, and coroners are now increasingly concerned about suicides by elderly people instead.

http://www.nzherald.co.nz/nz/news/article.cfm?c_id=1&objectid=11112291
Suicide rates rise for women, drop for men
New figures show women are catching up to men in suicide rates, with provisional statistics released today showing more women and fewer men took their lives in the past year.

http://www.nzherald.co.nz/nz/news/article.cfm?c_id=1&objectid=11114600
Elderly suicide rate 'higher than others'
Men aged 85 years and older are committing suicide at a higher rate than any other age group, Chief Coroner Judge Neil MacLean said in releasing annual suicide statistics today.

http://www.stuff.co.nz/national/9088438/Elderly-suicide-rate-higher-than-others

Experts ponder euthanasia link in old-age suicide rate
Elderly men are taking their lives at a high rate, and the chief coroner has raised the possibility of a link with euthanasia.

http://www.stuff.co.nz/national/health/9089423/Experts-ponder-euthanasia-link-in-old-age-suicide-rate

Suicidal teens reach out to centre
An increasing number of Invercargill youths with suicidal tendencies are seeking support at a city youth service centre.

http://www.stuff.co.nz/southland-times/news/9089266/Suicidal-teens-reach-out-to-centre
Connect with experts on suicide prevention

A conference to bring together some of the world's best minds on the topic of suicide prevention will be held in Auckland on 10 September – World Suicide Prevention Day.

http://www.scoop.co.nz/stories/GE1308/S00102/connect-with-experts-on-suicide-prevention.htm
International media

Why the NHS needs more graduate nurses
More highly skilled and educated nurses mean better care outcomes

http://www.theguardian.com/healthcare-network/2013/aug/20/need-graduate-nurses-nhs

UK physiotherapists gain prescribing powers
Physiotherapy New Zealand is welcoming a world-first decision by the UK Department of Health to give physiotherapists limited prescribing rights.

http://www.scoop.co.nz/stories/GE1308/S00101/uk-physiotherapists-gain-prescribing-powers.htm
Nurses cite safety, savings in urging for mandated nurse-staffing ratios
Oncology nurse Theresa Brown, in an
op-ed piece
in the New York Times Sunday, argued for government-mandated nurse-
staffing
ratios.
http://www.modernhealthcare.com/article/20130819/BLOG/308199986/nurses-cite-safety-savings-in-urging-for-mandated-nurse-staffing
ANA President Responds to

 

New York TimesOpinion Column on Nurse Staffing

Oncology nurse and

 

New York Times

 

opinion writer Theresa Brown, RN, addressed the growing crisis of nurse understaffing in her column "
When No One Is on Call
." ANA President Karen A. Daley, PhD, RN, FAAN, posted a

 
response
.

http://www.nursingworld.org/HomepageCategory/NursingInsider/ANA-Responds-NYT-Column-on-Nurse-Staffing.html
Hand hygiene compliance: the elephant in the room

Hand hygiene compliance rates for medical staff are consistently lower than those for nurses. Strong leadership to improve compliance has been repeatedly called for, but studies exploring medical staff leadership influence are limited. The qualitative study reported here aimed to explore the perceptions that medical staff have of their clinical leaders and the extent to which they influence hand hygiene practice in their clinical units, and to compare this with unit specific compliance data.

http://www.publish.csiro.au/?act=view_file&file_id=HI12056.pdf
More police forces trial 'street triage' mental health scheme
Five more police forces are to pilot a scheme whereby mental health nurses accompany officers on call-outs, the government has announced.
http://www.bbc.co.uk/news/uk-england-23759565 
Articles of interest 

Do New Zealand Māori and Pacific 'walk the talk' when it comes to stopping smoking? A qualitative study of motivation to quit
Author/s: Marewa Glover, Vili Nosa, Dudley Gentles, Donna Watson, Janine Paynter
This study aimed to identify what motivates Maori and Pacific people to quit smoking so that communications and mass media quit campaigns can be more effective at triggering quitting among them.A qualitative approach utilising focus groups (N = 168) was used to ask participants to rank reasons why people say they should quit smoking (the 'talk') which we compared with participants' reasons for actually quitting (the 'walk'). The results were plotted on a scatter graph using a method devised by the authors.
http://turanga.org.nz/node/192

Newsletters 
Health Workforce NZ August 2013 Stakeholder Bulletin
The Health Workforce New Zealand August 2013 bulletin for stakeholders is available below. This edition of the bulletin includes information on:
Clinical Pharmacist Prescribers and case studies
HPCA Act Review 2003
 Aged Residential Care Nursing Entry to Practice Demonstration Programme
Primary Care Practice Assistant role
Multidisciplinary Operating Room Simulation Training
HWNZ Summer Studentships
New exciting nursing career options

http://www.hqsc.govt.nz/assets/General-NEMR-files-images-/HWNZ-stakeholder-bulletin-August-2013.pdf
Publications and Reports online
Nephrology Nursing Knowledge and Skills Framework
The 1999 Competency Standards for the New Zealand Renal Nurse (National Renal
Qualification Working Party, 1999) first defined Nephrology nursing as a specialised area of
nursing practice in New Zealand.
In 2006 a National Renal Advisory Board (NRAB) scoping paper identified that the training of
"skilled nephrology nurse specialists/practitioners for the future" required an "agreed strategy"
(National Renal Advisory Board, 2006, p18). However a workforce survey commissioned by the
Renal Society of Australasia (RSA) reported that only 21% of Registered Nurses working within
New Zealand Renal Units held any renal post graduate qualifications (Bennett, McNeill &
Polaschek, 2009). This led the NRAB to highlight the importance of progressing work on
specialty competencies for renal nursing to both ensure a skilled workforce and further develop
the specialty (National Renal Advisory Board, 2009).
Thus, in 2008 the RSA New Zealand (NZ) Branch Nursing Advisory Group (NAG) responded to
this need, commencing a project to draw up a professional development framework for
nephrology nursing within New Zealand. The establishment of endorsement criteria and
processes by the National Nursing Consortium in February 2009 (National

http://www.kidneys.co.nz/resources/file/NZ%20Nephrology%20Nursing%20KSF_FINAL%209-10-2012-1.pdf
Exploring the system-wide costs of falls in older people in Torbay

One in three people aged over 65 fall at least once a year, with falls costing the NHS more than £2 billion a year.
Using Torbay's unique patient-level linked data set, our new paper explores the costs of the care pathway for older people in the 12 months before and after being admitted to hospital as a result of a fall.

http://www.kingsfund.org.uk/publications/exploring-system-wide-costs-falls-older-people-torbay
Conferences and seminars

Workshop with Robert Francis
On Monday 14 October 2013 (9am – 4pm) Robert Francis QC will be in Wellington to discuss the Mid Staffordshire NHS Foundation Trust Inquiry report.

http://www.hqsc.govt.nz/news-and-events/news/1048/
The above information has been collated for the College of Nurses Aotearoa (NZ) Inc by Linda Stopforth, SNIPS and is provided on a weekly basis.

 

It is current as at Tuesday 27 August 2013
If you have any feedback about content - what parts are most useful or what you would like added - please email
admin@nurse.org.nz
For more up to date news and information follow SNIPS at:

Facebook:
Snips Info
twitter:
@SnipsInfo