News bulletin 13 November
on 13 November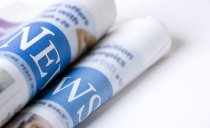 Welcome to the College of Nurses – News Update.
No. 178, Wednesday 13 November 2013 

From NZ media this week

Holidays hard work for Kiwi volunteer
A chance remark led Jane Bocock to volunteer to help improve neo natal nursing in Vietnam.

http://www.stuff.co.nz/taranaki-daily-news/news/9371113/Holidays-hard-work-for-Kiwi-volunteer

New nurses uniforms at Dunedin Hospital
Dunedin Hospital's nursing staff are celebrating the delivery of new uniforms as part of the first phase of a new uniform rollout which will involve providing new uniforms for approximately 550 nurses.

http://www.nzdoctor.co.nz/un-doctored/2013/november-2013/07/new-nurses-uniforms-at-dunedin-hospital.aspx
Nurse on a quest

Dealing with limbs torn off by crocodile attacks and blasted by mine explosions is all part of the job for Joyce Hood.
The 70-year-old Remuera grandmother has been nursing for 52 years and has volunteered in a long list of war-torn countries including Afghanistan, Libya, Sudan, Iraq and East Timor.

http://www.stuff.co.nz/auckland/local-news/east-bays-courier/9363242/Nurse-on-a-quest

Air safety training threatened
Life-saving training for flight nurses is under threat unless a sponsor can be found for mandatory helicopter training.

http://www.nzherald.co.nz/nz/news/article.cfm?c_id=1&objectid=11154439

Research results in big savings for cancer treatment
An intervention to counter the neurotoxic effects of a chemotherapy treatment for cancer has been withdrawn after research showed it was ineffective.

http://www.voxy.co.nz/health/research-results-big-savings-cancer-treatment/5/173495
School nurses help Gisborne pupils quit smoking

Helping students quit smoking, arrange new glasses and attend school more frequently are just a few of the benefits for Gisborne students using School Based Health Services (SBHS).

http://www.nzdoctor.co.nz/un-doctored/2013/november-2013/12/school-nurses-help-gisborne-pupils-quit-smoking.aspx

Ex-nurse punished for hitting patient
A former Palmerston North Hospital nurse has been fined and suspended after slapping and hitting "a very small man in his eighties" who was "suspicious and frightened".

http://www.stuff.co.nz/manawatu-standard/news/9367436/Ex-nurse-punished-for-hitting-patient

Region still faces health concerns: prof
Despite dramatic improvements over the past two decades, there is no room for complacency about major health challenges still facing many Asia-Pacific countries, Prof John Crump says.

http://www.odt.co.nz/campus/university-otago/280348/region-still-faces-health-concerns-prof

Launch of NZ Pain Foundation
Wellington musculoskeletal and pain specialist Dr Giresh Kanji has launched the NZ Pain Foundation to help provide answers for people suffering from mental and physical pain.

http://www.scoop.co.nz/stories/GE1311/S00031/launch-of-nz-pain-foundation.htm
Plunket cuts back lesser-used car seat hire services

Waikato parents face a trek into Hamilton to hire car seats after Plunket cut back its rental service soon after tougher new rules on using the seats came in.

http://www.stuff.co.nz/waikato-times/news/9371070/Plunket-cuts-back-lesser-used-car-seat-hire-services

Quit before surgery, doctors tell smokers
Smokers heading to hospital for elective surgery are to be encouraged to quit the habit.

http://www.stuff.co.nz/national/health/9380894/Quit-before-surgery-doctors-tell-smokers

Parents in dark on how fat kids are
Parents are  not being told when their child is overweight or obese because health officials are worried they will be upset.

http://www.stuff.co.nz/national/health/9383070/Parents-in-dark-on-how-fat-kids-are
Aged care


Institute of Healthy Ageing Launched At Waikato DHB

A joint collaboration between Waikato District Health Board (DHB) and the universities of Auckland and Waikato will provide a research framework to promote and support healthy ageing in the Waikato.

http://www.scoop.co.nz/stories/GE1311/S00039/institute-of-healthy-ageing-launched-at-waikato-dhb.htm
Mental health

Whitireia Hosts Mental Health Nursing Symposium
Te Ao Māramatanga, New Zealand College of Mental Health Nurses Inc, Wellington Branch was hosted at the Whitireia Porirua campus on Friday for a one day symposium.

http://www.scoop.co.nz/stories/GE1311/S00052/whitireia-hosts-mental-health-nursing-symposium.htm

Mental health questions
A key part of the oversight of compulsory treatment of mental health patients appears to fall short of acceptable standards for exercising such power, a new book on New Zealand's mental health law suggests.

http://www.odt.co.nz/news/dunedin/279894/mental-health-questions
Public health


Health team calls offside on junk food

A team of health researchers is calling on the Government to keep junk food away from children's sports fields.

http://www.nzherald.co.nz/lifestyle/news/article.cfm?c_id=6&objectid=11153303
PHARMAC proposing to add rotavirus, varicella vaccines to national immunisation schedule

A vaccine for the gastric infection rotavirus and protection from varicella for the most vulnerable people are among proposed changes to the national immunisation schedule that PHARMAC is seeking feedback on.

http://www.scoop.co.nz/stories/GE1311/S00041/pharmac-proposing-to-add-to-national-immunisation-schedule.htm


Diabetes Awareness Week: 12-18th November

This year's Diabetes Awareness Week is all about letting people know that if they have diabetes, Diabetes New Zealand can help. With more than 225,000 Kiwis living with diabetes and 50 more people diagnosed every day, this message is now more important than ever.

http://www.scoop.co.nz/stories/GE1311/S00058/diabetes-awareness-week-12-18th-november.htm

Participants needed for world's largest diabetes prevention study
To combat the increasing threat of diabetes, set to become the major cause of morbidity and mortality in Australia by 2016, University of Sydney researchers are seeking participants for the world's largest ever lifestyle intervention study.

http://www.nzdoctor.co.nz/un-doctored/2013/november-2013/06/participants-needed-for-world%E2%80%99s-largest-diabetes-prevention-study.aspx

Heart Foundation refreshes food pyramid with new healthy heart eating guide
The Heart Foundation is today launching a new 'healthy heart' food guide that will help encourage Kiwis to take simple steps towards eating better for their heart. The campaign is supported by the introduction of a modern and up-to-date take on the old food pyram

http://www.scoop.co.nz/stories/GE1311/S00032/new-healthy-heart-eating-guide.htm

Concern at new psychedelic drugs
Potent psychedelic drugs - blamed for the death-plunge of an Australian teen - have hit New Zealand and officials fear their arrival could be lethal.

http://www.stuff.co.nz/national/crime/9381980/Concern-at-new-psychedelic-drugs
International media

Demand for informatics nurses rises
Nurses need only look at a few trends to see the promising future for nursing informatics, the specialty that combines nursing information and knowledge with management of data and information technology.

http://news.nurse.com/article/20131104/NATIONAL05/311040037

Study links RN perception of work environment to HAI likelihood
Healthcare-associated infections are less likely to occur in favorable critical care work environments, according to a study of more than 3,200 nurses.

http://news.nurse.com/article/20131105/NATIONAL06/111050028

Nurse visiting programs don't have to be costly to be effective
Even less expensive home visiting programs lead to dramatic savings in emergency care for infants, according to a study.

http://news.nurse.com/article/20131104/PED02/311040038
Time for debate on future of nurse mentorship, says report
(registration required)

There should be a debate on whether most nurses should continue to be viewed as potential mentors for students, according to nursing academics.

http://mail.nursingtimes.net/a/hBSeOV7B7gYBnB8VhXWNshWWRi9/d1

New Models of Primary Care Could Ease U.S. Physician Shortage
Much of the shortage of primary care physicians expected over the next decade could be eliminated if the nation increases use of new models of medical care that expand the role of nurse practitioners and physician assistants, according to a new RAND Corporation

 
study
.

http://www.rand.org/news/press/2013/11/04.html
ICN forum: Nurse staffing cuts a risk to patients, society
Nurse leaders at the 19th International Council of Nurses Workforce Forum issued a warning Oct. 28 that unsafe nurse staffing levels pose a risk to patients and society. 

http://news.nurse.com/article/20131031/NATIONAL06/110310053
'About time' for Sudbury nurse practitioners

It's the biggest compliment Jennifer Clement has received in five years as a nurse practitioner.
Teenage boys don't like going to see health care practitioners, so when a boy said to his mother, "Mom, something's not right. I need to go see Jen," Clement was pleased.

http://www.thesudburystar.com/2013/11/04/about-time-for-sudbury-nurse-practitioners
New Poll Shows Strong Public Support for Greater Access to Nurse Practitioner Ca
re

WASHINGTON, D.C. (November 5, 2013) 
The American Association of Nurse Practitioners (AANP), the largest professional membership organization for nurse practitioners (NPs) in the world, today released survey results that show widespread, national support among the general public for legislative and policy proposals that give patients access to NP care and services.

http://www.aanp.org/press-room/press-releases/136-press-room/2013-press-releases/1389-new-poll-shows-strong-public-support-for-greater-access-to-nurse-practitioner-care
Student nurses trial smart phone app

Making a clinical decision? There may just be an app for that.
Nursing students at a Canadian teaching hospital are trialing the use of a smart phone application at the patient's bedside.

http://www.ncah.com.au/news-events/student-nurses-trial-smart-phone-app/1941/
Work and management

The cure for workplace bullying
Nursing Management:
November 2013 - Volume 44 - Issue 11 - p 53–55
Workplace bullying and general negativity are common topics.
1,2
We all know the statistics.
2–9
A literature summary can be boiled down to this bumper sticker: Bullying and negativity are a direct threat to patient safety. Unaddressed negative behavior becomes embraced, following the famous Quint Studer quote, "What you permit, you promote."
10
http://journals.lww.com/nursingmanagement/Fulltext/2013/11000/The_cure_for_workplace_bullying.13.aspx
Articles of interest


Acute Care Advisor: Detecting and treating hypoglycemia in patients with diabetes
The Nurse Practitioner: The American Journal of Primary Health Care
November 2013 
Volume 38  Number 11
Pages 11 - 14
Hypoglycemia is a potentially dangerous event that can occur in patients with diabetes mellitus (DM), especially those prescribed insulin, a sulfonylurea, or a meglitinide.
1
The American Diabetes Association defines hypoglycemia as a blood glucose level less than 70 mg/dL.
2
Detecting hypoglycemia in the patient with diabetes as soon as possible will enable immediate treatment and prevent life-threatening complications.

http://www.nursingcenter.com/lnc/Static-Pages/Acute-Care-Advisor-Detecting-and-treating-hypoglyc
Defy Diabetes! Impact on Faith Community/Parish Nurses Teaching Healthy Living Classes
Journal of Christian Nursing
December 2013 
Volume 30  Number 4
Pages 244 – 247
ABSTRACT: Defy Diabetes!

 
was a 2-year grant to Seton Health, Troy, New York, from the New York State Health Foundation to impact diabetes in the state. Development of a program using STEP (Spring into Healthy Habits) from St. John Community Health, Warren, Michigan, to teach
Health Living

 
classes in faith communities and monitor diabetes management in primary care offices yielded positive outcomes. This article reports the impact on the faith community nurses from participating in
Defy Diabetes!

 
and teaching
Healthy Living

 
classes
.

http://www.nursingcenter.com/lnc/Static-Pages/Defy-Diabetes!-Impact-on-Faith-Community-Nurses-Te.aspx
Effectiveness of nurse-led preoperative assessment services for elective surgery: a systematic review update protocol

The objective of this review update is to evaluate the most recent available research on the effectiveness of nurse-led preoperative assessment clinics or services on patient and organizational outcomes.
More specifically, the objectives are to identify: the effectiveness of nurse-led preoperative assessment services on reducing adverse surgical events, improving patient satisfaction, decreasing anxiety, cancellation of surgery, incidence of non-attendance for scheduled surgery, recognition and fulfillment of postoperative care needs; reducing inpatient days and reducing the number of overnight stays for day or ambulatory surgery patients having elective surgery in comparison to day of surgery assessment or other "usual care" admission assessments.

http://www.joannabriggslibrary.org/jbilibrary/index.php/jbisrir/article/view/541/1504

Hapū Ora: Wellbeing in the early stages of life
Hapū Ora draws on life course, epigenetic and social determinants approaches, along with Māori concepts of pregnancy and wellbeing, to identify key priorities for future Māori maternal health research.
Using a framework that ranges from macro level factors (governance and policy) to micro level considerations (specific health needs of Māori mothers and their children), four key research priorities have been identified for further study.

http://www.health.govt.nz/publication/hapu-ora-wellbeing-early-stages-life

Targeting Prevention
This publication looks at how district health boards, primary health organisations and general practices are working to achieve the prevention-focused health targets:
Increased immunisation
Better help for smokers to quit
More heart and diabetes checks
Meeting the health targets requires a whole-of-sector commitment to achieving target goals, strengthening relationships and finding better ways of working between district health boards and the primary care sector.

http://www.health.govt.nz/publication/targeting-prevention
Office of the Director of Mental Health: Annual Report 2012

This is the eighth edition of the Office of the Director of Mental Health Annual Report. It reflects the Ministry's ongoing emphasis on transparency, accountability and trust in government and its agencies.
Mental health care - in particular, compulsory care - is often the subject of public concern. The annual report provides clarity by reporting on the legislative activities of the Office for the 2012 calendar year.

http://www.health.govt.nz/publication/office-director-mental-health-annual-report-2012
The above information has been collated for the College of Nurses Aotearoa (NZ) Inc by Linda Stopforth, SNIPS and is provided on a weekly basis.

 

It is current as at Tuesday 12 November 2013
If you have any feedback about content - what parts are most useful or what you would like added - please email
admin@nurse.org.nz


For more up to date news and information follow SNIPS at:
Facebook:
  Snips Info or
twitter:
@SnipsInfo