News Bulletin 10 Nov 2010
on 10 November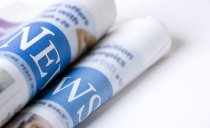 From the NZ media this week


Committee calls for radical tightening of tobacco laws

Parliament's Maori affairs committee is demanding a radical tightening of tobacco control laws, including maximum fines of $10,000 for selling the "addictive and hazardous product" to minors

http://bit.ly/bhw63J
Report can be found at:
http://bit.ly/b6CfHD
NZNO congratulates select committee on bold report

The New Zealand Nurses Organisation (NZNO) heartily applauds members of the Māori Affairs Select Committee on their recommendations resulting from the inquiry into the tobacco industry in Aotearoa New Zealand, and the consequences of tobacco use for Māori.
http://bit.ly/az1H7j
Tobacco inquiry report reiterates need for concerted effort to support pregnant Māori women to quit smoking

Māori SIDS applauds the Māori Affairs Select Committee report findings. The report strongly encourages targeted campaigns to reduce smoking amongst the 65,000 Māori women of child bearing age who are currently smoking.

http://bit.ly/d1mS6v
Turia aims to make vehicles smoke-free

The minister responsible for tobacco control, Tariana Turia, wants smoking banned in cars and will push for other tough policies to encourage the virtual end of smoking in New Zealand

http://bit.ly/918O0P
Students Will Suffer If Student Unions Become Voluntary

The New Zealand Nurses Organisation (NZNO) is amazed that even though 98 percent of submissions to the select committee were against voluntary student unions the government is still pushing ahead with the Education (Freedom of Association) Bill.

http://bit.ly/bjtf0p
Coventry nursing chief heads to Australia secondment in New Zealand

A TOP boss at Coventry's University Hospital is set to travel half way around the world to find out more about health care in other countries.

Chief nurse and operating officer Ann-Marie Cannaby is set to leave the UHCW Trust, which runs University Hospital, on a six-month secondment.

http://bit.ly/anDAVt
Nurses From All Over The Pacific Gather In Auckland
More than 300 nursing leaders from 12 Pacific nations will gather in Auckland on Monday (November 8) for the opening of the 15th biennial South Pacific Nurses' Forum (SPNF), last held in New Zealand in 1992.

http://bit.ly/cHzDV8

Pacific nurses meet in Auckland
More than 300 nursing leaders from throughout the South Pacific are studying health issues across the region at four-day conference in Auckland, beginning today.

The last time the biennial South

http://bit.ly/aOBfcG
Forum Aims To Improve Pacific Nursing

Auckland
, Nov 6 NZPA - Leadership, disaster preparedness and ways to strengthen regional standards will be among the themes at the South Pacific Nurses' Forum in Auckland next week.

http://bit.ly/92jt5r
Fijian nurses face major difficulties
The difficulties facing nurses in Fiji were the focus of a presentation by the general secretary of the Fiji Nursing Association, Kuini Lutua, at the South Pacific Nurses' Forum in Auckland today.

http://bit.ly/c2cc4a
Toitu Hauora Maori 2030 Summit : Maori Health Leadership Towards 2030 Hon Tariana Turia, Associate Minister of Health 

Orongomai Marae, Wallaceville, Upper Hutt -
I was really taken with a panui I read about the Homai, Hoatu weekend held recently here at Orongomai Marae at Labour weekend.

http://bit.ly/axtkoH
Rest home food shock

Aged care experts want a nationwide review of rest home meals after revelations large numbers of elderly people are malnourished.

http://bit.ly/bmoi6B
Report finds low incidence of malnourishment amongst older New Zealanders
The incidence of malnutrition amongst older people is low by world standards and where it exists, it is the result of related conditions, not the quality of care, says Martin Taylor, chief executive of the New Zealand Aged Care Association.

http://bit.ly/clFwbj



From international media sources
More Choice For Consumers As Nurse Practitioners Get MBS And PBS Access (Aus)

The Australian Nursing Federation is very pleased that nurse practitioners and eligible midwives will be able to offer their patients access to MBS and PBS rebates.

http://www.medicalnewstoday.com/articles/206374.php
Patients Happy To Visit Nurse Practitioners (Aus)

Most Australians would be happy to visit nurse practitioners for prescription renewals and everyday health concerns such as colds and flus, according to preliminary results from a national study.

http://www.medicalnewstoday.com/articles/206296.php
Violence Against Nurses Law Took Effect Yesterday, Nov. 1 (USA)

Beginning Nov. 1, the Violence Against Nurses law took effect, making it a felony to assault a registered nurse (RN) or licensed practical nurse (LPN) while on duty. The law, which was signed on Aug. 14, was a top priority for the New York State Nurses Association, which represents more than 37,000 registered nurses statewide.

http://www.medicalnewstoday.com/articles/206308.php
The Best Return on Investment on Education through an Australian Nursing Programme (Aus)

The International Institute of Health Sciences (IIHS), the country's leading health care education campus has embarked on the ambitious goal of developing the quality of health care education in Sri Lanka. In this attempt IIHS has now become a TAFE South Australia Approved centre for Diploma of Nursing (Enrolled Nursing), offering Sri Lankan students the prospect of becoming qualified nurses through an internationally recognized, cost effective programme that enhances their overall skills and certifies employability across the world.

http://www.sundaytimes.lk/101107/Education/ed11.html
Nurses Left In The Dark Over EHealth
Despite Growing Interest, (UK)

Less than half of nurses (49 percent) believe electronic patient records are more secure than paper based systems, according to a new survey published today by the Royal College of Nursing (RCN).

http://www.medicalnewstoday.com/articles/206835.php
Study Strengthens Association Between Nursing Certification, Workplace Empowerment (USA)

Building on the body of evidence supporting a link between specialty nursing certification and workplace empowerment, a new study documents a positive association between nurses' perceptions of workplace empowerment and the proportion of nurses with specialty certification in hospital units

http://www.medicalnewstoday.com/articles/206418.php

National Nursing Profile
A report released by the Australian Institute of Health and Welfare (AIHW) shows that the number of employed nurses increased by 12% between 2004 and 2008. The report also showed that regional areas continue to have significantly fewer medical practitioners but more nurses per population than do metropolitan areas

http://bit.ly/a2uqXM
Quebec nurses hold convention as workplace strains become alarming (Canada)

MONTREAL
— A suicide attempt at a Quebec City Hospital that comes in the wake of four recent suicides has once again raised questions about nurses' difficult working conditions, including excessive overtime and workloads.

http://bit.ly/b2OjL2
Nurses' suicides draw attention to difficult working conditions (Canada)
A suicide attempt at a Quebec City hospital that comes in the wake of four recent suicides has once again raised questions about nurses' difficult working conditions, including excessive overtime and workloads
 http://bit.ly/90uwop
Registration systems for nurses and doctors 'inequitable' (UK)
Concerns have been raised that doctors are exercising their right to ask for voluntary erasure from the medical register before a fitness to practise panel while nurses have no such option.

http://www.nursingtimes.net/5021398.article?referrer=e1
NSW Nurses Rally for Ratios (Aus)

Nurses across New South Wales are planning rallies this week as a show of collective support that they hope will encourage the state government to implement major health reforms, including minimum nurse-to-patient ratios in hospitals throughout NSW.
http://bit.ly/cqiKoo
Public health – NZ

Unaware of P lab poisoning
Thousands of Kiwis could be at risk of getting sick from methamphetamine manufacture in their own homes, without even knowing it.

http://bit.ly/d65HUm
Early Diagnosis Is Key For Pacific Health

Arthritis is responsible for higher number of hospital visits for Pacific people according to recently released research. Lupus, along with high rates of gout, is causing elevated numbers of hospital stays. Lupus and gout are both forms of arthritis ...

http://bit.ly/acWwcy
Insight, Sunday 7 November: Pacific Obesity (audio)
   
Richard Pamatatau explores the issue of obesity among New Zealand's Pacific population

http://bit.ly/dBDiqm
Starting point for alcohol law reform introduced to Parliament

The Government's bill which targets alcohol-related harm and, in particular, youth drinking was introduced to Parliament today by Justice Minister Simon Power.

http://bit.ly/dzjbFJ

The-young-face-of-the-folate-debate
Wellington
researchers are renewing calls for folic acid to be added to bread after a new study showed surgery costs alone are nearly $1 million for each child with neural tube defects.

http://bit.ly/bffnLx
Workplace issues

Full-inbox-creates-workplace-stress
The welter of emails arriving at work stations are a key contributor to workplace stress, a survey by computer giant IBM has found.

http://bit.ly/bmTI2Z

The-incompetent-manager
OPINION: Does your boss struggle to make decisions, play favourites, destroy camaraderie or make inappropriate comments at the worst possible moment? Does he or she rely on your team to cover for them? And do they still have a job despite all their stuff ups? http://bit.ly/9pF3V3  

Articles of interest 

Citation: Maginnis C, Croxon L.  Transfer of learning to the nursing clinical practice setting.
Rural and Remote Health 10 (online), 2010: 1313. Available from: http://www.rrh.org.au Introduction:  The aim of this project was to identify if there is a link between what nursing students learn in simulated clinical laboratory sessions and what they experience during their clinical placements. Clinical laboratories are commonly used to assist students to develop clinical nursing skills through simulation of clinical experiences. Issue: Little research has been conducted into the effectiveness of clinical laboratory sessions for nursing students and whether these sessions play a role in linking theory to practice. The intent is to determine if the clinical laboratory sessions assisted students to integrate theory and practice in the rural nursing setting.
http://bit.ly/bB9FE2 

How to build an ED charge nurse training program
Nursing Management: October 2010 - Volume 41 - Issue 10 - p 49–51ED visits increased from 93.3 to 110.2 million per annum, while at the same time, the amount of 24-hour EDs decreased 12% and wait times increased 36%, which led to 150% longer wait times for ED patients suffering from heart attacks.1 Because the ED process is complex, most, if not all, EDs use a charge nurse to assist in the safe and efficient delivery of patient care.
http://bit.ly/b4GxtF  

Understanding postoperative cognitive dysfunction and delirium
OR Nurse 2010, July 2010In the early weeks after major noncardiac surgery, many patients, especially older ones, develop cognitive changes, impaired memory and concentration, mild personality changes, and emotional instability. These changes, which can be significant, are now commonly referred to as postoperative cognitive dysfunction (POCD), and can increase patient length of stay and hospital costs. (Patients with confusion have almost a four times longer hospitalization compared to those without confusion.
http://bit.ly/a9XoM9  

From the Ministry of Health 

Review of Services for People Living with HIV in New ZealandDate of publication (online): November 2010
Summary of publicationThe Ministry has conducted an independent review of existing service coverage for people living with HIV/AIDS (PLHA) including those services not funded by the Ministry.

The aim of the review was to inform the Ministry's investment in services for PLHA - it was not a review of service quality nor a compliance audit. The review was carried out by Dr David Miller and commissioned in January 2010.
http://bit.ly/cGwNTw  

Online resources 

RCN mentorship resources. 4: Lifelong learning in practice - achieving practice standards (PDF 404.6 KB)
Abstract:Part 4 of the RCN mentorship resources. The RCN mentoring process has been designed to give representatives the support they need to build on the learning outcomes from Modules 1, 2 and 3 of the learning and development pathway, and to develop their practice skills in the workplace. This publication is part of a series of eight supporting resources.
http://bit.ly/9PtZ0I 

The above information has been collated for the College of Nurses Aotearoa (NZ) Inc by Linda Stopforth,  SNIPS (stop4th@xtra.co.nz)  and is provided on a weekly basis.  It is current as at  Wednesday 10  November 2010.  If you have any feedback about content - what parts are most useful or what you would like added - please email admin@nurse.org.nz