News bulletin 15 January 2014
on 15 January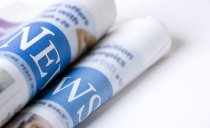 Welcome to the College of Nurses – News Update.
No. 185, Wednesday 15 January 2014
From NZ media this week
Treatment injuries cost taxpayers $14m
Thousands of Kiwis are being injured during treatment for other ailments, costing the taxpayer millions each year.
http://www.stuff.co.nz/national/health/9590445/Treatment-injuries-cost-taxpayers-14m
Every road death costs $4.54m
Losing a loved one on the roads in New Zealand comes with an increasing price tag, along with the emotional cost.
http://www.stuff.co.nz/national/9590337/Every-road-death-costs-4-54m
Patients to run health care online
The face of New Zealand healthcare will change before the year is out as Kiwis are signed into patient portals allowing them to self-manage their medical records, book doctor appointments and chat to their GP online.
http://www.stuff.co.nz/national/health/9610150/Patients-to-run-health-care-online?cid=edm:stuff:dailyheadlines
Current food labelling not good enough
Nutritional food labels are not as effective as once thought and could be impacting on the health of New Zealanders, University of Canterbury (UC) research has discovered.
http://www.scoop.co.nz/stories/GE1401/S00025/current-food-labelling-not-good-enough.htm
Health and disability review
Review of the Act and Code 2014
Health and Disability Commissioner Anthony Hill is currently undertaking the fourth review of the Health and Disability Commissioner Act 1994 (the Act) and Code of Health and Disability Consumers' Rights (the Code). The Act requires the Commissioner to undertake reviews of both the Act and the Code, consider whether any amendments are necessary or desirable, and report the findings to the Minister of Health.
The Commissioner is now seeking comments from the public about whether the Act and Code should be amended and the operation of the Act and Code in general.
The Commissioner's consultation document is now available todownload in PDF (925KB) and in Word (21KB).
Submissions can be made orally (via the HDC 0800 line: 0800 11 22 33), emailed to hdc@hdc.org.nz, made electronically by following this link, or posted to:
Review of the HDC Act and Code
Health and Disability Commissioner
P O Box 11934
Manners Street
WELLINGTON   6142
Submissions must reach HDC by no later than 5 February 2014.
http://www.hdc.org.nz/the-act--code/review-of-the-act-and-code-2014
International media
Study Supports Eliminating Restrictions On Hospital Visiting Hours
Dec. 18, 2013 — Removing restrictions on hospital visiting hours not only allows patients to spend more time with family and friends, it can enhance outcomes by lowering patient anxiety levels and feelings of social isolation, according to a study reported in the Journal of Healthcare Quality, the peer reviewed publication of the National Association for Healthcare Quality (NAHQ)
http://www.sciencedaily.com/releases/2013/12/131218112703.htm?utm_source=feedburner&utm_medium=email&utm_campaign=Feed%3A+sciencedaily%2Fliving_well+%28ScienceDaily%3A+Living+Well+News%29
Nurses 'emotionally exhausted' by demand for compassion
Constant demand to appear compassionate leaves nurses feeling stressed and exhausted
http://www.telegraph.co.uk/health/healthnews/10557075/Nurses-emotionally-exhausted-by-demand-for-compassion.html
Fatigued Nurses More Likely to Regret Their Clinical Decisions, Study Shows
Jan. 2, 2014 — Fatigued nurses are more likely to express concern that they made a wrong decision about a patient's care, according to a study in the January issue of American Journal of Critical Care(AJCC)
http://www.sciencedaily.com/releases/2014/01/140102112043.htm?utm_source=feedburner&utm_medium=email&utm_campaign=Feed%3A+sciencedaily%2Ftop_news%2Ftop_health+%28ScienceDaily%3A+Top+News+--+Top+Health%29
Nurses Warn of Ongoing Harm for Patients Needing Care
 With growing national attention to hospital pricing practices, new data released by the nation's largest nurses organization today showed that hospital charges continue to skyrocket with some U.S. hospitals charging more than ten times their cost – nearly $1,200 for every $100 of their total costs.
http://www.nationalnursesunited.org/press/entry/new-data-some-hospitals-set-charges-at-10-times-their-costs/
Nursing Experience Affects Pediatric Cardiac Mortality
Nurses' levels of experience may affect pediatric mortality rates, according to a study published in theJournal of Nursing Administration.
http://www.beckershospitalreview.com/quality/nursing-experience-affects-pediatric-cardiac-mortality.html
Nursing assistants most vulnerable to C. diff contamination on hands, research shows
Healthcare workers frequently have Clostridium difficile spores on their hands after providing routine care for an infected person, and nursing assistants have by far the highest incidence of contamination, according to recently published research from France.
http://www.mcknights.com/nursing-assistants-most-vulnerable-to-c-diff-contamination-on-hands-research-shows/article/327745/
Study: http://www.jstor.org/stable/10.1086/674396#af1
Work and management
20 Dos and Don'ts for Documentation
Nursing documentation includes any and all forms of documentation by a nurse or midwife recorded in a professional capacity and in relation to the provision of nursing care. This video collection explains concisely what nursing documentation is and presents 20 fundamental principles of sound nursing documentation.
http://www.ausmed.com.au/blog/entry/20-documentation-tips?utm_source=Newsletters&utm_medium=email&utm_campaign=20140109-newsletter%20(1)&utm_content=&spMailingID=7713659&spUserID=OTE5NzMzMzg0OAS2&spJobID=112712240&spReportId=MTEyNzEyMjQwS0
Articles of interest
The Language of Data: Tools to Translate Evidence for Nurses in Clinical Practice
Journal for Nurses in Professional Development
December 2013 
Volume 29  Number 6
Pages 294 - 300
In clinical practice, nurses are expected to understand and implement the science that supports patient care, yet they fall short of goals to implement evidence in practice. One reason is difficulty in interpreting research results. Interpretation requires an ability to read and speak a language that many nurses have never mastered-the language of data. This article presents a skill-based solution for use in nursing professional development to improve nurses' understanding of statistics as a language.
http://www.nursingcenter.com/lnc/Static-Pages/The-Language-of-Data-Tools-to-Translate-Evidence-f
Attitudes of Nurses Toward Patient-Directed Dying: A Pilot Study
JONA's Healthcare Law, Ethics, and Regulation -Featured Journal
December 2013  
Volume 15  Number 4 
Pages 135 – 139
Abstract: Patient-directed dying (PDD) will be an increasingly common issue faced by healthcare professionals. Nevertheless, few studies have explored nurses' attitudes toward PDD. This pilot project sets out to fill the gap regarding nurses' attitudes and values regarding PDD and perceptions of consistency or inconsistency with the American Nurses Association (2001) Code of Ethics for Nurses With Interpretive Statements (The Code). Thirteen subjects self-selected from a population of registrants attending a national ethics conference by completing an anonymous descriptive survey. The majority of subjects noted that their personal and professional values related to PDD are in agreement (regardless of their specific position). The subjects were divided on whether PDD is ethically consistent with The Code. Despite being unsure if PDD is ethically consistent with The Code, these nurses found relief of suffering to be a more compelling rationale for PDD over patient autonomy. This study offers insight into key social and professional issues in which further research is needed and offers many avenues for further investigation.
http://www.nursingcenter.com/lnc/JournalArticle?Article_ID=1632128&Journal_ID=260876&Issue_ID=1632116
Bullying in Nursing: Roots, Rationales, and Remedies
ournal of Christian Nursing
March 2013  
Volume 30  Number 1 
Pages 16 - 23
ABSTRACT: Bullying and incivility are sadly, far too common in today's healthcare workplaces. This article reviews early to current literature, identifies types of bullying, offers four root causes, and suggests responses to impact these causes using Gibbs' Reflective Cycle, biblical Scripture, and an allegory "How to Swim with Sharks."
http://www.nursingcenter.com/lnc/CEArticle?an=00005217-201303000-00009&Journal_ID=642167&Issue_ID=1481430
Informed Consent: Essential Legal and Ethical Principles for Nurses
JONA's Healthcare Law, Ethics, and Regulation - Featured Journal
December 2013  
Volume 15  Number 4 
Pages 140 - 144
ABSTRACT: Before surgery, the informed consent process is the practical application of shared decision making between a surgeon and a patient. However, nurses, as enlightened patient advocates, also have an entrusted interest in fully understanding the legal and ethical considerations of the informed consent process. Some of the ethical principles impacting informed consent are existing cornerstones of professional nursing practice. Nevertheless, surgeons bear the ultimate responsibility for the informed consent process before surgery. The ideal completion of the informed consent process may be achieved if surgeons and knowledgeable nurses collaborate for the patient's good.
http://www.nursingcenter.com/lnc/CEArticle?an=00128488-201310000-00004&Journal_ID=260876&Issue_ID=1632116
The above information has been collated for the College of Nurses Aotearoa (NZ) Inc by Linda Stopforth, SNIPS and is provided on a weekly basis.  It is current as at Tuesday 14 January 2014If you have any feedback about content - what parts are most useful or what you would like added - please email admin@nurse.org.nz
For more up to date news and information follow SNIPS at:
Facebook:  Snips Info
twitter: @SnipsInfo