News bulletin 19 February
on 19 February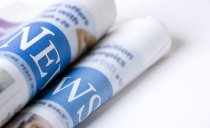 Welcome to the College of Nurses – News Update.
No. 190  Wednesday 19 February 2014



From NZ media this week

GPs will be replaced by nurses, sector told
Nurse practitioners will probably largely replace GPs in South Canterbury in time.
That's the word from Massey University School of Nursing Professor Jenny Carryer, who has spent two days here talking to health professionals
http://www.stuff.co.nz/timaru-herald/news/9715216/GPs-will-be-replaced-by-nurses-sector-told
 Nearly half nursing graduates find jobs
Just under half of Otago Polytechnic's nursing graduates from last year have found jobs.
http://www.odt.co.nz/campus/otago-polytechnic/291760/nearly-half-nursing-graduates-find-jobs
Stop-work by nurses over concerns
Dunedin nurses will hold a stop-work meeting next week to put clinical safety concerns to senior health board managers.
http://www.odt.co.nz/news/dunedin/291993/stop-work-nurses-over-concerns
Pregnant women neglect 'unacceptable'
Allegations some pregnant women have been neglected by maternity carers at Middlemore Hospital are "unacceptable," the health minister says.
http://www.stuff.co.nz/national/health/9731734/Pregnant-women-neglect-unacceptable
Nurse who let drugged wife die struck off
A man who effectively killed his wife by doing little to help her after she drank a lethal dose of methadone is no longer allowed to practise as a nurse.
http://www.stuff.co.nz/national/crime/9720224/Nurse-who-let-drugged-wife-die-struck-off
Aged care

Report shows under nutrition is a major problem for people with dementia
A new report released today reveals that under nutrition is a major problem among people with dementia, and highlights the importance of nutrition in dementia care. Under nutrition can occur when food intake is inadequate to maintain general health.
http://www.scoop.co.nz/stories/GE1402/S00045/under-nutrition-is-a-major-problem-for-people-with-dementia.htm
Waikato rest home woes exposed
A Waikato retirement home's care was compared to a concentration camp in a complaint from the past year, and a resident in another facility allegedly had fractures from falls and unexplained black eyes.
http://www.stuff.co.nz/waikato-times/news/9715126/Waikato-rest-home-woes-exposed
Vulnerable seniors safe most of time, says DHB
Residential care of Waikato's "most vulnerable old people" is safe and effective, the Waikato District Health Board says.
The comments follow a Waikato Times story yesterday which reported 12 Waikato and Coromandel rest homes had received complaints against them in the year to September 2013, with shortfalls found in seven cases.
http://www.stuff.co.nz/waikato-times/news/9719990/Vulnerable-seniors-safe-most-of-time-says-DHB
DHBs and Primary Health Care
Patients may pay
Wakatipu residents could face a hike in the cost to see their family doctor if the region loses its rural funding status.
http://www.stuff.co.nz/southland-times/news/9709206/Patients-may-pay
Diabetes service fights axing
A succesful diabetes service has been canned by Hawke's Bay District Health Board, because it costs too much.
http://www.stuff.co.nz/national/health/9714911/Diabetes-service-fights-axing
Fatal kidney failure research shocks experts
People whose kidneys fail in hospital are far more likely to die than doctors thought.
http://www.nzherald.co.nz/lifestyle/news/article.cfm?c_id=6&objectid=11200800
Pegasus Health and ProCare join forces to deliver telehealth services
Two of the country's leading primary health networks have joined forces in delivering a variety of telephone and virtual health services available to more than 2.2 million people in New Zealand.
http://www.nzdoctor.co.nz/un-doctored/2014/february-2014/17/pegasus-health-and-procare-join-forces-to-deliver-telehealth-services.aspx
After-hours dial-a-doctor scheme launched
A new after-hours consult-a-doctor-by-phone service is the latest technique being employed to deter people from heading to Waikato Hospital's emergency department en masse.
http://www.stuff.co.nz/national/health/9736654/After-hours-dial-a-doctor-scheme-launched
Hutt Hospital's 'high risk' conditions
Fleas, overcrowding and insufficient infection control at Hutt Hospital sounded alarms at the Ministry of Health.
http://www.stuff.co.nz/national/health/9728979/Hutt-Hospitals-high-risk-conditions
New mums tell of rude staff, overcrowding
A new report highlighting serious shortcomings in maternity care of some of New Zealand's most vulnerable women has led to Government intervention at the Counties Manukau District Health Board.
http://www.nzherald.co.nz/nz/news/article.cfm?c_id=1&objectid=11203760
Mental health

'Low-life ghetto' proposal pilloried
Housing mentally ill patients in portacoms and caravans on hospital sites could create "low-life ghettos", experts say.
http://www.stuff.co.nz/national/health/9729148/Low-life-ghetto-proposal-pilloried
Pharmacy

Patients could benefit from cheaper prescriptions
Patients could benefit from cheaper prescriptions after the competition regulator warned health boards and pharmacies against a "no discounting" clause in their service agreement.
http://www.nzherald.co.nz/nz/news/article.cfm?c_id=1&objectid=11201617
Pharmacies offer vaccines to protect against serious diseases
From this week, vaccines for whooping cough (pertussis) and meningococcal disease will be available from selected Amcal, Care Chemist, Life Pharmacy, Radius and Unichem pharmacies throughout New Zealand for a fee, administered by pharmacists who are fully trained vaccinators.
http://www.scoop.co.nz/stories/GE1402/S00060/pharmacies-offer-vaccines-to-protect-against-serious-disease.htm
Hundreds more patients to benefit from pharmacy-led warfarin service
Health Minister Tony Ryall says hundreds more patients with heart disease will be supported by their local pharmacist to manage their blood thinning medication, warfarin.
http://www.nzdoctor.co.nz/un-doctored/2014/february-2014/14/hundreds-more-patients-to-benefit-from-pharmacy-led-warfarin-service.aspx
Public health
Cellphone cancer fear quashed - report
A new international report that scuttles any suggestion that cellphone use can cause cancer has been backed by a technology health and safety expert, but he warns it probably won't change minds of sceptics.
http://www.nzherald.co.nz/health/news/article.cfm?c_id=204&objectid=11200065[Ma1] 
Another case of leprosy detected
Ashburton has recorded a case of leprosy, the seventh to be recorded in New Zealand since last November.
http://www.stuff.co.nz/national/health/9736739/Another-case-of-leprosy-detected
Fears measles spreading
Two new cases including Auckland Grammar boy spark warning to be watchful.
http://www.nzherald.co.nz/lifestyle/news/article.cfm?c_id=6&objectid=11203750
Measles resources for frontline staff
Associate health minister Jo Goodhew says frontline health services, including travel clinics and emergency departments (EDs), are being encouraged to help counter any spread of measles with new resources.
http://www.nzdoctor.co.nz/un-doctored/2014/february-2014/14/measles-resources-for-frontline-staff.aspx
Measles myths blamed for outbreaks
Measles could have been eradicated in New Zealand by now if it were not for anti-vaccine campaigners and conspiracy theorists, public health experts say.
http://www.stuff.co.nz/national/health/9732648/Measles-myths-blamed-for-outbreaks
Follow UK's lead on smoking in cars – Stroke and Asthma Foundations'
New Zealand should heed the example set by the UK parliament yesterday and ban smoking in cars when children are passengers, said the Stroke and Asthma Foundations' today.
http://www.scoop.co.nz/stories/GE1402/S00054/follow-uk-on-smoking-in-cars-stroke-and-asthma-foundations.htm
'Big Food' is a 'big problem'
Health advocates are drawing battle lines against "Big Food", claiming drastic intervention is needed to stave off a diabetes crisis in New Zealand.
http://www.stuff.co.nz/national/health/9728964/Big-Food-is-a-big-problem
Most back curbs on sugar use
A majority of Kiwi adults have shown some support in a survey for controls on how much sugar can be fed to us by the soft-drink industry.
http://www.nzherald.co.nz/lifestyle/news/article.cfm?c_id=6&objectid=11204298
Tax soft drink to save lives: study
Imposing a 20 per cent tax on Coke and other fizzy soft drinks could save 67 lives a year by reducing ill-health, a New Zealand study has found.
http://www.nzherald.co.nz/nz/news/article.cfm?c_id=1&objectid=11201763
Shingles risk on the rise
Having a nasty bout of shingles is becoming more common in New Zealand, with the numbers of those at high-risk of infection on the rise.
http://www.nzherald.co.nz/lifestyle/news/article.cfm?c_id=6&objectid=11203581
Social health

Socio-economic factors affect disease spread
Maori and Pacific people are at highest risk of an increasing rate of Staphylococcus aureus disease in New Zealand.
http://www.scoop.co.nz/stories/GE1402/S00048/socio-economic-factors-affect-disease-spread.htm
International media
Study pinpoints issues that leave ED nurses vulnerable
A qualitative study on assaults on emergency nurses, sponsored by the Emergency Nurses Association, found a need to change the culture of acceptance that is prevalent among hospital administrators and law enforcement.
http://news.nurse.com/article/20140209/NATIONAL06/140206003#.UvkO5_mSz-o
New nurse residency collaborative to help those in first year transition into professional roles
Nurse-graduates at more than a dozen Maryland hospitals are learning how to strengthen bedside care, reduce work-related stress and develop leadership skills in a new statewide residency joint effort.
http://news.nurse.com/article/20140128/DC02/140127008#.Uvkec_mSz-o
Social media
How to Write a Professional Bio For Twitter, LinkedIn, Facebook & Google+
Talking about yourself is hard. Doing it in 160 characters or less is even harder.
http://blog.bufferapp.com/how-to-write-a-professional-bio-for?utm_source=Sailthru&utm_medium=email&utm_term=Sunday%20-%20Best%20of%20The%20Web&utm_campaign=%2A%20Best%20of%20the%20Web%20-%202%2F9%2F14
rticles of interest

How to ... prepare a poster presentation for nurses
Is there an evidence-based project or clinical initiative you are passionate about and would like to share with others? Have you considered the possibility of authoring a poster presentation to highlight a best practice or leadership program? 
If so, why not make 2014 the year you accomplish this professional goal? 
http://news.nurse.com/article/20140113/NY01/140111014#.Uvke9_mSz-o
Nurse writers offers tips on how to write for publication
Is one of your 2014 resolutions to spend time writing about nursing practice, research, or patient and academic experiences and sharing them with nursing colleagues, other professional groups or community members?
http://news.nurse.com/article/20140113/NY02/140111013#.UvkfJPmSz-o
Task Conflicts and Exclusive Professionalism in Nursing in South Korea –
Task conflicts among medical professions are essential problems to be solved in health care organizations. This study examined job conflicts between practical nurses (PNs) and registered nurses (RNs) in their duties and tasks with representative panelists from South Korea. This qualitative study used the Dacum Task Analysis process. Subject-matter experts in practical nursing were recruited utilizing stratified sampling: Ten experts developed job descriptions of PNs, and 20 validated the descriptions. The on-site tasks and duties of the PNs were measured by means of Dacum, and the results were reviewed by RNs using 3 focus-group interviews. The job description of PNs consisted of 10 duties and 117 tasks, overlapping with some tasks of RNs. Core tasks performed by PNs, such as invasive activities, led to task conflicts between the 2 groups, as these activities were regarded as the inherent duty of nursing professions. Thus, the RNs did not concede the expanded job scope of the PNs in terms of exclusive professionalism. To reduce task conflict, there is a need for the balanced development of nursing professionalism.
 See more at: http://www.nursingcenter.com/lnc/JournalArticle?Article_ID=1657882&Journal_ID=515678&Issue_ID=1657764#sthash.mzzeD8uM.dpuf
Publications and Reports online


The primary care paradox - New designs and models
"Developed in partnership with the Nuffield Trust, The primary care paradox – New designs and models captures the results of discussions held with leading primary care experts from across Europe." Source: KPMG & Nuffield Trust
http://www.kpmg.com/Global/en/IssuesAndInsights/ArticlesPublications/primary-care-paradox/Documents/primary-care-paradox.pdf
Medical workforce 2012 (Aust)
The medical workforce is continuing to grow, with increased supply across all regions of Australia, according to the recent Australian Institute of Health and Welfare report, Medical Workforce 2012.  The report shows that in 2012 there were 91,504 medical practitioners registered in Australia, a rise of approximately 16% since 2008.  The supply of medical practitioners across Australia compared to the population rose by almost 9% in that time, from 344 to 374 full-time equivalent medical practitioners employed per 100,000 people.
http://ncahslibraries.blogspot.co.nz/2014/02/medical-workforce-2012.html
HealthStream Onboarding Series: 
Essential Best Practices in Preceptor Training
New hospital culture calls for high performers who have the skills & confidence to work well in diverse environment, manage complex technologies and medical equipment, as well as deliver high-touch patient care. Bringing new nurses up to speed in this dynamic care environment is a challenge to be sure, but it is imperative as Value Based Purchasing and pay-for-performance programs start to become the standard across government and commercial payers, respectively.
One of the best ways a hospital can prepare new nurses is by offering an advanced onboarding process that is anchored by a nurse preceptorship program.
A successful preceptorship program offers a supportive environment in which nurses of all skill levels can become clinically competent and emotionally adjusted over a condensed time period. A preceptorship also offers three very significant fringe benefits....
To download the full whitepaper, go to:.
http://www.beckershospitalreview.com/white-papers/healthstream-onboarding-series-essential-best-practices-in-preceptor-training.html
You will need to register (free) in order to get a copy of the paper.


The above information has been collated for the College of Nurses Aotearoa (NZ) Inc by Linda Stopforth, SNIPS and is provided on a weekly basis.  It is current as at Tuesday 18 February  2014.  If you have any feedback about content - what parts are most useful or what you would like added - please email admin@nurse.org.nz
For more up to date news and information follow SNIPS at:
Facebook:  Snips Info
twitter: @SnipsInfo