News bulletin 19 March
on 19 March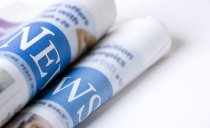 Welcome to the College of Nurses – News Update.
No. 194  Wednesday 19 March 2014
 
From NZ media this week

Nurse suspended for accessing records
A nurse who admitted accessing confidential patient data has been suspended from practice for five months.
http://www.stuff.co.nz/dominion-post/news/9816490/Nurse-suspended-for-accessing-records
Three-month ban for nurse smuggling cigs
A nurse convicted for smuggling cigarettes into Spring Hill Prison for a prisoner she was in a relationship with has now been barred from practising for three months.
http://www.stuff.co.nz/national/crime/9826605/Three-month-ban-for-nurse-smuggling-cigs
Graduate disheartened by lack of nursing jobs
Nursing graduate Megan Lyell feels "ripped off" after failing to find a job.
The 23-year-old has been living at home in Torbay since graduating in November.
http://www.stuff.co.nz/auckland/local-news/north-shore-times/9836403/Graduate-disheartened-by-lack-of-nursing-jobs
Progress in stand off between nurses and Southern DHB
Progress is being made in the stand off between the Southern District Health Board and its nurses.
http://www.newstalkzb.co.nz/auckland/news/nbhea/1396818174-progress-in-stand-off-between-nurses-and-southern-dhb
Board aims to fill nursing vacancies by end of month
Nursing vacancies in Dunedin Hospital's emergency department will be filled by the end of the month, the Southern District Health Board has told the College of Emergency Nurses.
http://www.odt.co.nz/news/dunedin/295182/board-aims-fill-nursing-vacancies-end-month
Health software puts patient in charge
An online revolution is the biggest change for family doctors' practices in decades and, as KAREN BROWN finds out, it's a potential win-win.
http://www.radionz.co.nz/news/national/238942/health-software-puts-patient-in-charge
ACC to take lead in sex education
ACC is stepping boldly into the minefield of sex education, amid claims that schools are failing to teach teens how to say "no".
http://www.stuff.co.nz/national/education/9830826/ACC-to-take-lead-in-sex-education
Mother seeks clearer medical info
Auckland mother Jenny Daniell wants information about children's healthcare to be clearer and easier to access.
http://www.nzherald.co.nz/lifestyle/news/article.cfm?c_id=6&objectid=11221468
Quake no excuse for poor care
The long hours and trauma among rest-home staff as a result of the February 2011 Christchurch earthquake were no excuse for the suboptimal care of an elderly woman, the Health and Disability Commissioner says.
http://www.stuff.co.nz/national/health/9837565/Quake-no-excuse-for-poor-care
Medical ill treatment complaints rise
Complaints of ill-treatment by doctors and nurses have risen dramatically in the past year, as the Health and Disability Commissioner's caseload threatens to overflow.
http://www.stuff.co.nz/national/health/9821471/Medical-ill-treatment-complaints-rise
DHBs and Primary Health Care
More GP care 'not affordable for all'
Some people cannot afford the GP visits that will increasingly replace hospital visits, a specialist told health leaders in Dunedin this week.
http://www.odt.co.nz/news/dunedin/295212/more-gp-care-not-affordable-all
No room on surgery wait list
She has a cyst the size of tennis ball behind her knee, and can't sleep more than three hours a night - but Maree Drumm didn't pass the pain test to get on a waiting list for surgery.
http://www.stuff.co.nz/national/9837997/No-room-on-surgery-wait-list/
Mental health

Rural depression still big challenge for alliance
Battling suicide and depression in farming communities remains a priority for the Rural Health Alliance.
The alliance, an umbrella lobby organisation with more than 20 member groups representing rural health providers, local bodies and others held its second conference in Wellington this week.
http://www.radionz.co.nz/news/rural/238864/rural-depression-still-big-challenge-for-alliance
Depression on the rise in Nelson
The number of people taking antidepressant medication in Nelson and Marlborough has grown more than anywhere else in the country.
http://www.stuff.co.nz/nelson-mail/news/9823906/Depression-on-the-rise-in-Nelson
NZ-based Pacific organisation tackles suicide rates among Pasifika
A New Zealand-based Pasifika organisation says suicide prevention is one of the key issues facing Pacific communities
http://www.radionz.co.nz/international/pacific-news/238500/nz-based-pacific-organisation-tackles-suicide-rates-among-pasifika
Public health

Pulling the sweet tooth
If sugar ever had a sweet reputation it's been dealt yet another blow by the World Health Organisation. The WHO is calling for the daily intake in our diets to be cut to 25g – that's about half the amount of
the sweet stuff found in just one small can of soft drink
http://www.stuff.co.nz/dominion-post/capital-life/9829028/Pulling-the-sweet-tooth
Healthy Families NZ: Registrations of interest open
Health Minister Tony Ryall today announced the Registration of Interest process has opened for 'Healthy Families NZ' - the first step in the rollout of the government's new healthy eating and anti-obesity initiative.
http://www.nzdoctor.co.nz/un-doctored/2014/march-2014/14/healthy-families-nz-registrations-of-interest-open.aspx
Government's new healthy eating and anti-obesity initiative a great first step
The PHA welcomes Health Minister Hon Tony Ryall's, announcement of the first step in the roll out of the Government's new healthy eating and anti-obesity initiative - Healthy Families NZ.
http://www.nzdoctor.co.nz/un-doctored/2014/march-2014/17/government%E2%80%99s-new-healthy-eating-and-anti-obesity-initiative-a-great-first-step.aspx
Overweight: How our kids measure up
Study finds South Aucklanders comfortable with health of often overweight children.
http://www.nzherald.co.nz/lifestyle/news/article.cfm?c_id=6&objectid=11221469
Bowel screening diagnose cancer with no symptoms
The early detection of 129 bowel cancer cases in a pilot screening programme makes a compelling case for an urgent nationwide roll-out, lobby groups say, but officials are wary of creating insurmountable waiting lists for examinations.
http://www.nzherald.co.nz/lifestyle/news/article.cfm?c_id=6&objectid=11219238
Dengue fever cases rise
More travellers are returning to New Zealand with dengue fever with the mosquito-borne disease spreading in the region, health authorities say.
http://www.stuff.co.nz/travel/travel-troubles/9836230/Dengue-fever-cases-rise
Zika virus reaches the Cook Islands
The zika virus infection has reached the Cook Islands for the first time with as many as 175 people displaying symptoms.
http://www.radionz.co.nz/international/pacific-news/238538/zika-virus-reaches-the-cook-islands
Cases of women with cirrhosis of the liver multiply
Seventeen women in the South were diagnosed last year with cirrhosis of the liver from drinking too much alcohol. Seventeen women in the South were diagnosed last year with cirrhosis of the liver from drinking too much alcohol.
http://www.odt.co.nz/news/dunedin/295213/cases-women-cirrhosis-liver-multiply
Liquor putting tots in hospital
Dozens of young people under 16 referred for medical help, figures show.
http://www.nzherald.co.nz/nz/news/article.cfm?c_id=1&objectid=11220317
NZ fruit warning: Hepatitis A concerns
Apples and peaches on sale across the country could have been contaminated with Hepatitis A, the Ministry for Primary Industries says.
http://www.nzherald.co.nz/lifestyle/news/article.cfm?c_id=6&objectid=11219543
Climate Change Policy Statement vital
The New Zealand College of Public Health Medicine's new policy statement on climate change is one of the most important documents about the impact of climate change to have been written specifically for the New Zealand health sector, policy-makers and general population, says the Public Health Association (PHA).
http://www.scoop.co.nz/stories/GE1403/S00071/climate-change-policy-statement-vital.htm
New Zealand Doctors Warn of Severe Health Impacts from Climate Change
New Zealand public health doctors are warning there will be severe health impacts from Climate Change and are calling for urgent action from all levels of society.
http://www.scoop.co.nz/stories/GE1403/S00065/doctors-warn-of-severe-health-impacts-from-climate-change.htm
Social health

Creating a brighter future for children of prisoners
Improving the future of children who have a parent or parents in prison is a key focus behind an initiative between Canterbury DHB and Pillars.
http://www.scoop.co.nz/stories/GE1403/S00054/creating-a-brighter-future-for-children-of-prisoners.htm
Closing the gaps: Baby safety message getting through
Shayle Pilcher admits to having slept in the same bed with at least one of her babies - by accident and through sheer exhaustion.
http://www.nzherald.co.nz/nz/news/article.cfm?c_id=1&objectid=11221465
Closing the gaps: Longer life expectancy
Life expectancy is rising and infant mortality is falling for Maori, but they and Pasifika families still suffer more diseases linked to poverty than other groups, writes James Ihaka in the second of a four-part Herald series on closing our ethnic gaps.
http://www.nzherald.co.nz/nz/news/article.cfm?c_id=1&objectid=11221309
Closing the gaps: On the road back to health
Jason Tamaiti Kihi Phillips admits he was one of those guys who was too shy to ask for medical help until it was nearly too late.
http://www.nzherald.co.nz/lifestyle/news/article.cfm?c_id=6&objectid=11221330
International media
Study points to factors behind aged care assaults
A new study has identified demanding workloads and poor workplace autonomy as factors influencing nurses' exposure to workplace violence in the aged care sector.
http://www.ncah.com.au/news-events/study-points-to-factors-behind-aged-care-assaults/2027/
Nurse practitioners hit the 1000 mark
Australia is now home to 1000 nurse practitioners (NPs).
NPs are highly educated, skilled and experienced registered nurses who can prescribe medications, order and interpret x-rays and blood tests, and refer to medical specialists.
http://www.ncah.com.au/news-events/nurse-practitioners-hit-the-1000-mark/2029/
Nurses reveal they feel unhealthy
Most Australian nurses feel they are unhealthy while a third suffer from chronic illness, according to new research.
http://www.ncah.com.au/news-events/nurses-reveal-they-feel-unhealthy/2024/
New terms used for trainee doctors stump nurses and patients
Nurses and patients are struggling to identify qualified doctors or to grade their seniority from their generic name badges, finds a survey of one hospital in England, published online inBMJ Quality & Safety.
http://www.medicalnewstoday.com/releases/273519.php?tw
Government fails to meet promise to Vanuatu nurses
Contract nurses in Vanuatu did not receive their salaries on Friday, despite promises from the acting director general of health that they would.
http://www.radionz.co.nz/international/pacific-news/238919/government-fails-to-meet-promise-to-vanuatu-nurses
Vanuatu nurses pay assurance but concerns remain
The Vanuatu Nurses Association says it's good news that nurses pay is expected to be back to normal by the end of the week, but some nurses still feel their future is uncertain.
http://www.radionz.co.nz/international/pacific-news/238643/vanuatu-nurses-pay-assurance-but-concerns-remain
Vanuatu Govt says nurses pay back to normal by end of week
The Vanuatu Health Ministry is denying contract nurses were told they will no longer be paid, and says pay will be back to normal by the end of the week.
http://www.radionz.co.nz/international/pacific-news/238550/vanuatu-govt-says-nurses-pay-back-to-normal-by-end-of-week
Magnet hospitals have higher quality of care
New study analyzing the nurse practice environmental differences helps bring confidence and further support to Magnet hospital nurse and patient care
http://www.nyu.edu/about/news-publications/news/2014/03/11/magnet-hospitals-have-higher-quality-of-care--nyu-researcher-fin.html
Magnet hospital work environments linked to high care quality
A professional practice environment that is supportive of nursing helps explain why Magnet hospitals have better nurse-reported quality of care than non-Magnet hospitals, according to a study
http://news.nurse.com/article/20140313/ML02/303130016#.UyS-b_mSz-o
RNs key to EHR improvements, says CIO
When it comes to nurses, a couple things go without saying. First, they're absolutely essential to good care delivery. Second -- and this follows from the first -- they're "very, very, very busy people," says David Holland.
"When you're in the hospital, I know physicians make a lot of decisions about your care, but it's really nurses who deliver your care," says Holland, vice president and CIO at Southern Illinois Healthcare, a three-hospital system based in Carbondale, Ill.
http://www.healthcareitnews.com/news/rns-key-process-improvement-says-cio
Why nurses deserve a seat at the health IT development table
As the use of technology in healthcare becomes more ubiquitous, one question that deserves more attention is that of the role of nurses in making development and implementation decisions; essentially, what should that role be?
http://links.mkt1985.com/ctt?kn=61&ms=ODQyOTc1MgS2&r=MjA1MDM5NzE5MjcS1&b=0&j=MjI0OTYzMzgyS0&mt=1&rt=0
Work and management
Leadership by design: Creating successful "TEEAMS"
Transformational leadership is a term used to describe successful leaders in business, technology, industry, and healthcare. Transformational leaders aspire to be motivators, using innovative ideas and practices to entice and encourage their teams to move forward with meeting the goals of the organization, the profession, and themselves.
http://journals.lww.com/nursingmanagement/Fulltext/2014/03000/Leadership_by_design__Creating_successful__TEEAMS_.10.aspx
Relational work: At the core of leadership
Contemporary healthcare organizations require nurse executives who can manage complexity, uncertainty, and increased transparency while ensuring that patients and families receive the care they need in ways that address their concerns.1
http://journals.lww.com/nursingmanagement/Fulltext/2014/03000/Relational_work__At_the_core_of_leadership.9.aspx
Articles of interest
Post-anaesthetic discharge scoring criteria: key findings from a systematic review
Background: Patient safety depends on nurses' clinical judgment. In post-anaesthetic care, objective scoring systems are commonly used to help nurses assess when a patient is ready to go back to the ward or be discharged home after day surgery. Although there are several criteria used to assess patient readiness for discharge from the post-anaesthetic care unit, evaluation of the validity and reliability of these criteria is scarce. - See more at: http://www.nursingcenter.com/lnc/JournalArticle?Article_ID=1689642&Journal_ID=1658605&Issue_ID=1689587#sthash.ocdbN9UB.dpuf
Workplaces need to foster teaching and learning interactions so staff collaborate and learn from each other. Internationally, many countries provide support to graduates and experienced staff to foster engagement necessary for learning and quality care. Workplace attributes can differ across countries depending on managerial, contextual, social and policy issues.
Aim
This study compared workplace attributes of two Australian hospitals with a Singaporean hospital.
http://onlinelibrary.wiley.com/doi/10.1111/inr.12062/pdf
From the Ministry of  Health
Care Closer to Home
This booklet looks at how health professionals in our communities are working with one another and with hospital-based clinicians, to provide more services in community settings which, for most New Zealanders, translates to 'care closer to home'.
The focus is on keeping New Zealanders healthy and out of hospital. You'll see examples in this booklet where treatments that were traditionally only available in hospital are now provided at local health centres, for instance, intravenous antibiotics for the skin infection cellulitis.
http://www.health.govt.nz/publication/care-closer-home
Although not all collectives include general practice providers, the data collected for this report can help highlight any changes in performance over time for health providers in the collectives.
http://www.health.govt.nz/publication/report-performance-general-practices-whanau-ora-collectives-september-2013
The above information has been collated for the College of Nurses Aotearoa (NZ) Inc by Linda Stopforth, SNIPS and is provided on a weekly basis.  It is current as at Tuesday 18 March  2014
If you have any feedback about content - what parts are most useful or what you would like added - please email admin@nurse.org.nz
For more up to date news and information follow SNIPS at:
Facebook:  Snips Info
Twitter: @SnipsInfo