News bulletin 9 April
on 9 April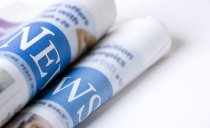 Welcome to the College of Nurses – News Update.
No. 197 Wednesday 9 April 2014
From NZ media this week
Nurses raise staffing level concerns
When you are in need of help in a hospital you call for a nurse - but if the nurses are in need of help, who do they call?
http://www.stuff.co.nz/waikato-times/news/9902710/Nurses-raise-staffing-level-concerns
Nurses spend thousands more hours on direct patient care
Tauranga Hospital nurses are spending thousands more hours on direct patient care after becoming New Zealand's first hospital to fully implement an internationally-acclaimed productivity and care improvement programme.
http://www.voxy.co.nz/health/nurses-spend-thousands-more-hours-direct-patient-care/5/186421
Shift to strategic Maori health approach
Priorities in Maori health policy have shifted from an initial ''crisis response'' to individual patients facing serious health challenges to a more strategic approach, Maori Party co-leader Te Ururoa Flavell said yesterday.
http://www.odt.co.nz/news/dunedin/297966/shift-strategic-maori-health-approach
Shane Jones takes aim at Lotto
Labour MP Shane Jones is calling for an end to big Lotto jackpots after attacking supermarket giant Countdown for selling tickets at the checkout counter.
http://www.stuff.co.nz/national/9912001/Shane-Jones-takes-aim-at-Lotto/
Female Condom – Approved For Use in NZ
After more than 3 years of campaigning, the female condom is legal in New Zealand. Minister of Health, Hon Tony Ryall has approved an amendment to the Contraception, Sterilisation, and Abortion Act 1977 to allow for the sale of female condoms within New Zealand.
http://www.scoop.co.nz/stories/GE1404/S00027/female-condom-approved-for-use-in-nz.htm
DHB specific

Hospital cleaning supervisor left theatres below standard
A cleaning supervisor at an Auckland hospital was sacked for failing to ensure critical areas, including operating theatres, were properly cleaned.
http://www.nzherald.co.nz/nz/news/article.cfm?c_id=1&objectid=11233992
Medical professionals to share patient records
The private health records of tens of thousands of Wellingtonians are being shared digitally for the first time, in a move the DHB says will save lives.
http://www.stuff.co.nz/dominion-post/news/9912654/Medical-professionals-to-share-patient-records
DHB lags on infection-prevention measure
An Auckland health board has come last-equal in a national ranking on one measure to help prevent surgical infections in patients undergoing hip or knee replacement surgery.
http://www.nzherald.co.nz/health/news/article.cfm?c_id=204&objectid=11232474
Hospital bans stillbirth helpers
Parents of stillborn babies have been banned from allowing volunteers who provide keepsakes of the children into Waikato Hospital as part of tightened building access.
http://www.nzherald.co.nz/nz/news/article.cfm?c_id=1&objectid=11234001
Health research
Gout in Maori and Pacific people linked to protection from malaria
Maori and Pacific people's high rates of the arthritic joint disease gout may be related to evolutionary changes protecting against malaria, University of Otago scientists believe.
http://www.nzherald.co.nz/nz/news/article.cfm?c_id=1&objectid=11233987
New first in concussion treatment in Wellington
Wellington is ground zero for combating the trauma of concussion, as experts say doctors are relying on little more than "witchcraft" to treat dazed rugby and league players.
http://www.stuff.co.nz/national/health/9902704/New-first-in-concussion-treatment-in-Wellington
Social health
Sexual-violence inquiry reveals gaps in services and funding shortfall
John was first referred to sexual violence services aged 12. His mother was schizophrenic and his father, a gang member with a violent history, was in prison.
http://www.nzherald.co.nz/nz/news/article.cfm?c_id=1&objectid=11233998
Housing policy will destabilise life for children
High transience rates for children at our poorest schools are, as The Dominion Post reported, a huge problem for children and teachers.
http://www.stuff.co.nz/dominion-post/comment/9899516/Housing-policy-will-destabilise-life-for-children
Drugs and alcohol
Legal high drugs cause 'acute injuries'
The region's top medical expert wants legal highs outlawed.
While the New Plymouth District Council will meet tomorrow night to discuss where legal highs can and cannot be sold, the region's medical officer of health, Jonathan Jarman, believes the only way to eliminate the devastating harm of psychoactive substances is to ban them completely.
http://www.stuff.co.nz/taranaki-daily-news/news/9910901/Legal-high-drugs-cause-acute-injuries
Legal highs linked to psychosis
Protesters are taking to the streets today in a nationwide call to have synthetic cannabis products banned. Simon Collins reports
http://www.nzherald.co.nz/nz/news/article.cfm?c_id=1&objectid=11232476
Academic wants ban on smoking in public
One of the last refuges for Wellington smokers may be removed if an Otago University researcher gets his way.
http://www.stuff.co.nz/national/health/9910746/Academic-wants-ban-on-smoking-in-public
Obesity
Big Food the obesity problem
OPINION: The food industry should stop pretending fake food isn't responsible for obesity, write Gareth Morgan and Geoff Simmons.
http://www.stuff.co.nz/dominion-post/comment/columnists/9903669/Big-Food-the-obesity-problem
International media
Nurse practitioners help minimize doctor shortage in South Mississippi
It takes a long time and a lot of money to get an M.D. next to your name, but an N.P. or a P.A. is increasingly within reach for more people.
Read more here: http://www.sunherald.com/2014/04/05/5474233/nurse-practitioners-help-minimize.html#storylink=cpy
Visualising a safe place reduces procedural pain 
Nurses guide patients into a trance during the procedure
http://www.escardio.org/about/press/press-releases/pr-14/Pages/visualising-safe-place-reduces-procedural-pain.aspx?hit=dontmiss
The Honor Society of Nursing, Sigma Theta Tau International, Announces the Global Advisory Panel on the Future of Nursing
International Nurse Leaders Convene in Basel, Switzerland, to Advance Global Health
http://www.prweb.com/releases/2014/04/prweb11724423.htm
Nurses Use Personal Smartphones for Care Despite Lack of Support, Security Issues
You may call it a quiet revolution. You may even call it a guerrilla insurrection. Whatever one may call it, nurses in large numbers are adopting the use of smartphones--often their own personal devices--at the point of care, whether their employer supports it or not.
http://www.healthdatamanagement.com/news/Nurses-Use-Personal-Smartphones-Despite-Lack-of-Support-and-Security-Issues-47713-1.html
Saskatchewan trying to bring more nurse practitioners to the province
REGINA – Saskatchewan is planning to improve patient's access to nurse practitioner services in rural communities.
http://globalnews.ca/news/1248604/saskatchewan-trying-to-bring-more-nurse-practitioners-to-the-province/
Plans to standardise regulation of healthcare professions
Regulators will be able to strike off or discipline nurses, doctors and other health workers who cannot communicate clearly in English, under plans announced this week.
http://www.nursingtimes.net/5069574.article?referrer=e1
Rural nursing presents challenges, rewards
"Students can have experiences that they wouldn't get to be a part of in the hospital," Tschetter said. "And it's safe; no one gets hurt."
http://www.news-medical.net/news/20140403/Rural-nursing-presents-challenges-rewards.aspx?page=2
New law to give NY nurse practitioners more freedom from doctors
Syracuse, N.Y. -- Nurse practitioners in New York will be able to operate more independently of doctors under a bill slated to become law as part of the state budget enacted this week.
http://www.syracuse.com/news/index.ssf/2014/04/new_law_to_give_ny_nurse_practitioners_more_freedom_from_doctors.html
Clinical habits die hard: nursing traditions often trump evidence-based practice
Nurses should continually question clinical practice traditions, according to Critical Care Nurse
ALISO VIEJO, Calif., April 2, 2014 /PRNewswire-USNewswire/ -- The rationale behind common nursing interventions is often based solely on tradition and not research or other evidence-based practice guidelines, according to an article in the April issue of Critical Care Nurse (CCN).
"Examining the Evidence to Guide Practice: Challenging Practice Habits" encourages nurses to critically evaluate and apply evidence to their daily practice to improve patient outcomes and to stop using practice interventions that are based solely on tradition.
Current reviews of clinical practice suggest that fewer than 15 percent of clinicians consistently implement evidence-based care and indicate that it can take up to two decades for original research to be put into routine clinical practice, the article notes.
http://www.virtualpressoffice.com/publicsiteContentFileAccess?fileContentId=1560189&fromOtherPageToDisableHistory=Y&menuName=News&sId=&sInfo=
Full article at: http://ccn.aacnjournals.org/content/34/2/28.full
 Social media
Is Bullying Really Epidemic in Healthcare?
The other day I did a workshop for healthcare workers who work in a variety of jobs in US hospitals.  When we discussed workplace problems,  bullying emerged as a central concern. People argued that there was a great deal of "bullying" in their workplaces.  I have heard complaints about bullying and bullies  a lot.  - See more at: http://suzannecgordon.com/is-bullying-really-epidemic-in-healthcare/?utm_source=feedburner&utm_medium=email&utm_campaign=Feed%3A+Suzannecgordoncom+%28suzannecgordon.com%29#sthash.N5epkN0c.dpuf
Health and wellness
Long-Term Effects of Safe Patient Handling Program on Staff Injuries
This study evaluated the effectiveness of a safe patient handling program (STEPS) at an inpatient rehabilitation unit in reducing injury due to patient transfers. Our objectives were to compare number of staff injuries during the 1.5-year period post training to pre training (baseline) and to determine whether reduction in injuries was sustained long term during a 2.5-year post training period.
http://onlinelibrary.wiley.com/doi/10.1002/rnj.108/abstract
Coping with stress: Workplace tips
Job stress can be all-consuming — but it doesn't have to be. Address your triggers, keep perspective and know when to seek help.
http://www.mayoclinic.org/healthy-living/stress-management/in-depth/coping-with-stress/art-20048369/?utm_source=newsletter&utm_medium=email&utm_campaign=managing-depression&pubDate=03/26/2014
Negative Impacts of Shiftwork and Long Work Hours
Healthcare organizations often have to provide patient care around the clock. Shift work (any shift outside of 7 a.m. to 6 p.m) and long work hours increase the risk for short sleep duration and sleep disturbances. Thirty-two percent of healthcare workers report they do not get enough sleep. The purpose of the article is to give an overview of the wide range of risks to nurses, patients, and employers that are linked to shift work, long work hours, and poor sleep from other sources.
http://onlinelibrary.wiley.com/doi/10.1002/rnj.107/pdf
Articles of interest
Advancing Leadership Capacity in Nursing
To address the potential shortage of nurse leaders, the profession must evaluate current strategies in both education and practice. While many new graduates dream of becoming a nurse practitioner or nurse anesthetist, few transition into practice with the goal of becoming a nurse leader. To increase the number of nurses capable of leadership, the profession must address 2 critical issues. First, effort must be made to augment faculty and students' conceptualization of nursing such that leadership is seen as a dimension of practice for all nurses, not just those in formal leadership roles. In so doing, leadership identity development would be seen as a part of becoming an expert nurse. Second, a comprehensive conceptual framework for lifelong leadership development of nurses needs to be designed. This framework should allow for baseline leadership capacity building in all nurses and advanced leadership development for those in formal administrative and advanced practice roles. The knowledge and skill requirements for quality improvement and patient safety have been explored and recommendations made for Quality and Safety Education for Nurses, but parallel work needs to be done to outline educational content, objectives, and effective pedagogy for advancing leadership development in nursing students at all levels. - See more at: http://www.nursingcenter.com/lnc/JournalArticle?Article_ID=1479260#sthash.lPbzH0qR.dpuf
The Essential Role of the Rehabilitation Nurse in Facilitating Care Transitions: A White Paper by the Association of Rehabilitation Nurses
http://onlinelibrary.wiley.com/doi/10.1002/rnj.135/abstract
Nurse Practitioners and Physician Assistants: Adapting models of care to changing demographics
"In order to combat predicted shortages in health workers and to adapt to a changing patterns of health care in Australia a number of programs have been introduced or piloted. Some of these are aimed at retaining existing health workers through recognizing advanced training and skill attainment. Other programs are aimed at introducing new roles to both complement and substitute existing practices of care." Source: Research Excellence in Finance and Economics of Primary Health Care
http://refinephc.org.au/wp-content/uploads/2013/06/Refine-Factsheet-No-5-.pdf
Publications and Reports online
Why do people in poverty tend to have poorer health?
This study looks at hundreds of theories to consider how income influences health. There is a graded association between money and health – increased income equates to better health. But the reasons are debated.
Researchers have reviewed theories from 272 wide-ranging papers, most of which examined the complex interactions between people's income and their health throughout their lives.
http://www.jrf.org.uk/publications/how-does-money-influence-health
Expanded scope of practice and aged care workforce reform progress report
This report "demonstrates how new and redesigned roles can be introduced to more effectively and efficiently meet the growing demands of an ageing population that has more complex health needs, in an environment where expenditure pressures need to be closely managed." Source: Health Workforce Australia
http://www.hwa.gov.au/sites/default/files/HWA%20Expanded%20Scope%20of%20Practice%20and%20%20Aged%20Care%20Workforce%20Reform%20Progress%20Report_vF_LR.pdf
Nurse Practitioners and Physician Assistants: Adapting models of care to changing demographics
"In order to combat predicted shortages in health workers and to adapt to a changing patterns of health care in Australia a number of programs have been introduced or piloted. Some of these are aimed at retaining existing health workers through recognizing advanced training and skill attainment. Other programs are aimed at introducing new roles to both complement and substitute existing practices of care." Source: Research Excellence in Finance and Economics of Primary Health Care
http://refinephc.org.au/wp-content/uploads/2013/06/Refine-Factsheet-No-5-.pdf
Climate change and health - IPCC Report
The Intergovernmental Panel on Climate Change brought out its Fifth Assessment Report today.  The IPCC is the international body for assessing the science related to climate change and was set up in 1988 by the World Meteorological Organization (WMO) and United Nations Environment Program (UNEP) to provide policymakers with regular assessments of the scientific basis of climate change, its impacts and future risks. 
The human health chapter in the second ("Impacts") volume of the IPCC's Fifth Assessment Report concludes that the impact of climate change on our health is increasing significantly.  In the next few decades, the largest impacts will occur in poorer and vulnerable populations and communities where illnesses such as under-nutrition and diarrhoeal disease are already high – thus widening further the world's health disparities.  A good summary of the health impacts described by the report can be found in The Conversation today, Climate change and health:  IPCC reports emerging risks, emerging consensus.
http://www.ipcc.ch/report/ar5/
Professional development

Centre for Postgraduate Nursing Studies – NURX419 Mental Health and Ageing
The University of Otago in Christchurch is offering a Mental Health and Ageing paper, commencing July 2014. Content includes fundamental sciences of aging from physiological, psychological, sociological and epidemiological perspectives, psychopathology and clinical assessment skills. It will also include the use of screening tools and tests, diagnostics, psychopharmacology, ethical/medico-legal issues and nursing interventions based on best practice guidelines. For more information contact course convenor Virginia Maskill or phone 03 364 3861.
International Pacific Health Conference 2014: Call for abstracts released
The call for abstracts is now open for the International Pacific Health Conference 2014, to be held at the Rendezvous Grand Hotel in Auckland on 3 to 5 November. The conference, which is hosted by the HRC, is a significant opportunity for interdisciplinary dissemination of health research, practice, and knowledge. It is also a chance to develop strategies for effective interventions of evidence-based results to address the health challenges of Pacific communities globally.
All abstracts must be submitted using the online abstract submission form on the conference website, pacificconference.hrc.govt.nz. Abstracts need to be submitted by 5pm on 2 June 2014.
The above information has been collated for the College of Nurses Aotearoa (NZ) Inc by Linda Stopforth, SNIPS and is provided on a weekly basis.  It is current as at Tuesday 8 April 2014
If you have any feedback about content - what parts are most useful or what you would like added - please email admin@nurse.org.nz
For more up to date news and information follow SNIPS at:
Facebook:  Snips Info
twitter: @SnipsInfo