News Bulletin 1 Dec 2010
on 1 December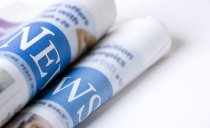 From the NZ media this week
Cardiac-nurses-preserve-their-history

The year 2008 marked 50 years since the first open heart bypass surgery at Greenlane hospital.
During the celebrations a few nurses got talking about the need to save the stories of the nurses involved in the early days of heart surgery.

http://bit.ly/f1Flp0
Healthline first port of call for after-hours healthcare
 From Wednesday Healthline will be the first port of call for patients throughout the MidCentral Health district needing after-hours care or advice

http://bit.ly/hVxMCO

Nurses-step-in-where-doctors-can-t
Help is on the way for Horowhenua's 1650 doctorless patients, with a nurse-led clinic planned to open at Horowhenua Health Centre next year

http://bit.ly/evFH78

More Maori nurses wanted
AUT
University in Auckland is trying to encourage more Maori to take up nursing

http://bit.ly/heKwiD
Risk-to-Maori-health-funding
Maori health dollars might leave the district if Maataa Waka goes ahead with plans to work under the Canterbury

http://bit.ly/ffw3IC
Public health issues

'People not keeping to cot death advice'

COT DEATH is killing too many babies when Simple safety messages could save them, a leading health researcher says. Auckland University's Dr Shirley Tonkin has spent 30 years researching cot death and is worried that despite a campaign in the 1990s to reduce sudden unexpected deaths in infants (SUDI), 60 to 80 babies still die in their sleep each year.

http://bit.ly/eq28xG

Parental shift work link to obesity
Parental shift work and the cost of food are contributing factors to Pacific children's obesity rates in New Zealand, an Auckland University study has found.

http://bit.ly/h26qYU
Diabetes epidemic puts strain on eye screening

Auckland
health authorities are struggling to cope with New Zealand's rapidly increasing number of diabetics and is unable to check the eyes of some quickly enough.

http://bit.ly/g92sNG
Study links asthma to paracetamol

Young children who take paracetamol are twice as likely to develop asthma, researchers say.

http://bit.ly/fHjx9A
The-Kiwi-faces-of-dementia

Nigel Wynn used to have it all. He was a sharebroker, running a firm and managing a team of 30 staff.

http://bit.ly/eXyZlF
40pc of pregnancies unplanned - study

A $5 million a year study has found that 40 per cent of the babies born in Auckland and the Waikato in the past year were "accidents".

http://bit.ly/flfhmV
Effective tobacco-free strategies: by Māori for Māori
Research just published in the

New Zealand Medical Journal

has found senior Māori politicians and officials want more control by Māori over tobacco control efforts for Māori benefit.

http://bit.ly/fVBhTp

Passive smoking killing thousands
Globally, more than 600,000 deaths every year are caused by passive smoking (1 percent of all deaths) and around 165,000 of those killed are children, according to research published this week in the world's leading medical journal The Lancet.

http://bit.ly/hSmUWP
Improving prioritisation of health services

The National Health Committee (NHC) should consider using a 'traffic light' approach to enable District Health Boards to set healthcare priorities more explicitly, according to an article in today's

New Zealand Medical Journal

.

http://bit.ly/hlDupR
Commission called to probe hospital

A former Health and Disability Commissioner has called for an inquiry into the Starship Children's Hospital child protection unit, saying it is wrongly accusing parents of child abuse.

http://bit.ly/f1pTE1
Old folks miss out on food

This is what some of our most vulnerable people seem to be getting to eat for their evening meal.

http://bit.ly/hAZsoF
Angry families afraid of repercussions
Age concern receives frequent complaints about food in rest homes.

http://bit.ly/ezKRRv
From international media sources
Critics Just Scare-Mongering about Nurse Practitioners' Care

The introduction of new laws allowing nurse practitioners to prescribe medicines and claim Medicare rebates has raised what many feel are false concerns among those in the medical industry that this will lead to nurse practitioners working independently of doctors.

http://bit.ly/hXA8B7
Nurses Can Help Fight Future Diabetes Epidemic

The Royal College of Nursing, Australia (RCNA) is calling on the government to implement standardised screening and targeted health promotion for the prevention and management of diabetes.  RCNA CEO Debra Cerasa says all Australians, but especially at-risk populations, must be tested for diabetes before the appearance of symptoms in a bid to prevent serious complications and offer effective early intervention and management options.

http://bit.ly/hMHouK
Nurse Practitioners Call for Equal Rebates

Nurse practitioners are requesting Medicare rebates equal to those of doctors. Australian Nursing Federation (ANF) federal secretary Lee Thomas says that the current unequal rebate standards do not reflect the holistic care provided by nurse practitioners, and may force nurse practitioners to charge co-payments in order to make their practice financially feasible.

http://bit.ly/gFmAVr
Innovative patient experience programme launched

Nurses and midwives selected as ambassadors, and trainers dedicated to improving the patient experience, have begun their roles in the innovative 'I care' programme.

http://bit.ly/gFpTA5
ANF Welcomes Nation's First Low Paid Bargaining Claim, Australia

The Australian Nursing Federation hopes the campaign to improve the wages and conditions of nursing staff in the aged care sector will benefit from Australia's first low paid bargaining claim, begun today under the Fair Work Act.

http://www.medicalnewstoday.com/articles/208862.php
NSW nurses walk off job in protest over nurse-patient ratios

NURSES have walked off the job in hospitals across New South Wales.
Up to 190 hospitals across the state have been forced to scale back their services due to the strikes, which are taking place at different times today.

http://bit.ly/fHKqq7
ANF Opposed to TAFE Nursing Degrees

The Australian Nursing Federation (ANF) has categorically rejected any claims that they support nursing degrees taught by TAFE institutions.
 http://bit.ly/ew4Cb7
Nurses improve same-day patient discharge rates

Delays in patients leaving hospital following laparoscopic surgery can be reduced with no detrimental effect on patient care by allowing nurse specialists to authorise their discharge, according to a study.

http://www.nursingtimes.net/5022392.article?referrer=e1

Workplace asthma costs UK £135m
Asthma caused by workplace conditions could be costing the UK up to £135m a year, researchers have said.

http://www.nursingtimes.net/5022404.article?referrer=e1
Gallagher defends nurse-led walk-in clinic

ACT Health Minister Katy Gallagher says she will not rush to judgement on the success of Australia's first nurse practitioner clinic at the Canberra Hospital.

http://bit.ly/gyircF
Newly qualified nurses facing jobs shortages

Hundreds of newly qualified nurses in Scotland are facing an uncertain future as the scheme guaranteeing them work for a year becomes overwhelmed
.

http://bit.ly/fFJHQr
Health and wellness

Wounded healers: Nurses and depression

Joe was known and beloved by the staff during his many admissions to the telemetry floor for exacerbations of congestive heart failure. He was especially fond of your long-time coworker and friend Jillian. Jillian was frequently assigned to his care, until this last admission when she told you that she just didn't have the energy to care for Joe.

http://bit.ly/gyCiQt
Articles of interest

Effectiveness of a Computer-Based Educational Program on Nurses' Knowledge, Attitude, and Skill Level Related to Evidence-Based Practice
Purpose:
To conduct a baseline assessment of nurses' perceptions of knowledge, attitude, and skill level related to evidence-based practice (EBP) and research utilisation; determine the level of organisational readiness for implementing EBP and research; and examine the effectiveness of a computer-based educational program on nurses' perceptions of knowledge, attitude, and skill level related to EBP and research utilisation.

http://bit.ly/enpxKh
Evidence-based nursing: clarifying the concepts for nurses in practice
Aim.

To provide a critical analysis of key concepts associated with evidence-based nursing (EBN) to substantiate an operational definition for nurses to use in practice.
Background.
Despite the plethora of literature surrounding what evidence-based nursing is and is not and how it differs from its cousins, evidence-based medicine and evidence-based practice, nurses still struggle to get evidence into practice. Several reasons for this have been reported, for example, a lack of understanding about what evidence-based nursing means or time to engage with and apply the evidence into practice.

http://bit.ly/dP1ysa
From the Ministry of Health

Whānau Ora Integrated Services Delivery
Date of publication (online):
November 2010
Whānau Ora Integrated Services Delivery is a case study research that is focused on defining and describing the term 'whānau ora integrated services delivery' by drawing on specific examples and models of practice. This project has taken a case study approach to illustrate the key features of whānau ora integrated service delivery.

http://bit.ly/g0sJ8f
Interventions and Treatment for Problematic Use of Methamphetamine and other Amphetamine-Type Stimulants (ATS)
Date of publication (online): November 2010
Summary of publication
These guidelines have been developed for use across a wide range of settings for those working with people adversely affected by methamphetamine use. It is a useful resource for frontline workers, including those in Mental Health Services, the Police, Department of Corrections, Emergency Departments, General Practitioners, Primary health care workers and the specialist addiction treatment sector.

http://bit.ly/hccFPE
National Plan for Child Cancer Services in New Zealand
Date of publication (online): November 2010

Summary of publication
The National Plan for Child Cancer Services in New Zealand has been developed by the Ministry of Health and the National Health Board in conjunction with District Health Boards (DHBs) and the Paediatric Oncology Steering Group.

It addresses the challenges of providing high quality child cancer services nationwide, given the small number of patients and their wide geographic spread in New Zealand.

Approximately 150 new cases of child cancer are diagnosed each year, with just over 320 children receiving active therapy at any one time.
The plan has been developed with the aim of strengthening child cancer services by achieving national agreement on a service delivery model that is clinically safe, effective and sustainable.
http://bit.ly/h0Xrjh
New publications

Public Health Foundations: Concepts and Practices

Elena Andresen (Editor), Erin DeFries Bouldin (Editor)
ISBN: 978-0-470-44587-7
Paperback
544 pages
October 2010
Responding to the growing interest in public health, Public Health Foundations is an accessible and comprehensive text that offers a reader-friendly introduction to core concepts and current practices. The authors use an engaging approach to topics such as epidemiology and pharmacoepidemiology, biostatistics, infectious disease, environmental health, social and behavioral sciences, health services and policy, quantitative and qualitative research methods, and health

disparities. Ready for the classroom, each chapter includes learning objectives, an overview, detailed explanations, case studies, a summary, key terms, and review questions. Sidebars connect students to topics of current interest in the field of public health, including ethics, emerging and reemerging infectious diseases, environmental hazards, climate change, social justice, and issues of insurance and access to health care.
Reflecting and expanding on recommendations of the Association of American Colleges and Universities, Public Health Foundations provides a solid framework for understanding the basics of public health and is the ideal text for a wide range of courses in public health

http://bit.ly/gM1ZBg
Health Promotion Programs: From Theory to Practice

Carl I. Fertman (Editor), Diane D. Allensworth (Editor), Society for Public Health Education
ISBN: 978-0-470-24155-4
Paperback
480 pages
April 2010
Health Promotion Programs introduces the theory of health promotion and presents an overview of current best practices from a wide variety of settings that include schools, health care organizations, workplace, and community. The 43 contributors to Health Promotion Programs focus on students and professionals interested in planning, implementing, and evaluating programs that promote health equity. In addition to the focus on best practices, each chapter contains information on:
Identifying health promotion programs

Eliminating health disparities

Defining and applying health promotion theories and models

Assessing the needs of program participants

Creating and supporting evidence-based programs

Implementing health promotion programs: Tools, program staff, and budgets

Advocacy

Communicating health information effectively

Developing and increasing program funding

Evaluating, improving, and sustaining health promotion programs

Health promotion challenges and opportunities

Health promotion resources and career links
http://bit.ly/ece2N4 



Christchurch leads the world with new book on Brain Injury


The brain injury handbook "Head Space" is a unique manual specifically designed to be used by people with brain injuries or strokes themselves. Considerable care has been taken regarding the graphics, font, content, level of detail and overall layout so that readers get the necessary comprehensive information in a manner that is understandable and not overwhelming. Early feedback from experts and people with brain injury has been incredibly positive and it appears that it is the

only book of its kind anywhere in the world.

The book will be launched at a special event at the Allan Bean Centre, Burwood Hospital, Christchurch Thursday 2 December 5.30 – 7.00 pm
http://bit.ly/gGfMEq

 

 

 


Online reports


The Future of Nursing: Leading Change, Advancing Health


Source: Institute of MedicineWith more than 3 million members, the nursing profession is the largest segment of the nation's health care workforce. Working on the front lines of patient care, nurses can play a vital role in helping realize the objectives set forth in the 2010 Affordable Care Act, legislation that represents the broadest health care overhaul ... 
http://web.docuticker.com/go/docubase/62083 



Improving Communication During Transitions of Care.

This guide discusses the impact of poor communication on care transitions and describes tactics for improvement.


http://bit.ly/eUqaox

 

 



The above information has been collated for the College of Nurses Aotearoa (NZ) Inc by Linda Stopforth,  SNIPS (

stop4th@xtra.co.nz

)  and is provided on a weekly basis.  It is current as at  Wednesday 1st Dec 2010. 

If you have any feedback about content - what parts are most useful or what you would like added - please email

admin@nurse.org.nz