News Bulletin 19 Jan
on 19 January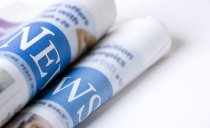 From NZ media this week
DHBs want access to migrant details
Health chiefs are demanding faster action on improved access to state immigration records, so they can stop haranguing patients to prove they are New Zealanders.
http://bit.ly/gGCTty 

National strategy for after hours care urgently needed – NZMA
The increase in patients attending emergency departments (EDs) for minor ailments, instead of visiting their general practice, highlights the problem of access to after hours primary care which the Government must urgently address, says New Zealand Medical Association (NZMA) Chair Dr Peter Foley.
http://bit.ly/f9qn9M 

Nurse-encourages-grasp-of-first-aid
Rapaura nurse Sue Wallace could not have been more proud when she discovered her son had helped a dying woman at a Christchurch car crash.
http://bit.ly/g4KUzU 

Doctor-irked-by-toll
Taranaki's leading emergency doctor is sick of the sight of teenagers arriving at hospital with critical injuries suffered in trail-bike accidents.
http://bit.ly/gVTXol 

Healthcare pilot offers training for parents
Doctors and nurses are being recruited to run parenting programmes in a bid to intervene early before unruly children turn into delinquent teenagers.
http://bit.ly/gyv8U5 

Nzma Wants Gps At Heart Of New After-hours Strategy
The NZMA wants a national basis for funding after-hours care; Ryall says DHBs are creating their own solutions
NZMA chair Peter Foley has called on the Government to develop a national strategy for after-hours care, with general practice the cornerstone of this strategy.
http://bit.ly/hjdKL8 

Senior Health Leader Appointed to Health Quality & Safety Commission
Dr Janice Wilson has been appointed as Chief Executive of the Health Quality & Safety Commission – set up to implement the Government's focus on safer health services for all New Zealanders. http://bit.ly/idalck  

 Public health issues

Hospitals-on-alert-for-new-party-drug
Police are seizing more of the new drug mephedrone – which is being sold by drug dealers as a substitute for ecstasy – as hospital admissions for recreational users rise
http://bit.ly/hHeLZk 

Girls-lead-the-drunken-charge-to-A-E
Girls are joining the binge-drinking culture and ending up in hospital.
http://bit.ly/fiB8qA

Warning-as-more-become-ill
Legionnaires' disease killed four people in Canterbury last year. The region had a record 62 cases of the disease in 2010 and in December had 22 cases, the highest number of cases ever recorded in a month.
http://bit.ly/i6nPK3

From international media sources


National Confidential Enquiries Into Poor Healthcare Costly And Of Limited Use
National confidential enquiries, which investigate the reasons behind poor healthcare in a bid to improve patient safety, are expensive to run and their recommendations of dubious validity, concludes research published in BMJ Quality and Safety, formerly Quality and Safety in Health Care.
http://www.medicalnewstoday.com/articles/213136.php 

The best — and worst — media portrayals of nurses
The Truth About Nursing, a non-profit group concerned with nursing's image in society, has once again released their annual list of the Best and Worst Media Portrayals of Nursing. Leading the 2010 Truth About Nursing Awards: Nurse Jackie.
http://bit.ly/dWv4Hy 

Nurses can earn Georgetown master's degree online
Georgetown University School of Nursing & Health Studies will expand its nationally-ranked graduate nursing program by offering it online, the institution announced yesterday. Students will participate in the same academically rigorous curriculum as the on-campus program and will receive a master of science degree in nursing upon completion.
http://bit.ly/gHhZvU 

Altruistic Nurses Disillusioned
A study published in the September-November 2010 issue of the Australian Journal of Advanced Nursing aimed to determine both why nurses are attracted to the profession, as well as the factors that may cause them to leave.
 http://bit.ly/fz71qp 

Nurses' Long Work Hours, Scheduling Can Increase Patient Mortality
A new study has found that patient deaths from pneumonia and acute myocardial infarction were significantly more likely in hospitals where nurses reported schedules with long work hours.
http://www.medicalnewstoday.com/articles/213810.php   

 Articles of interest

Nutrition: A Critical Component of Wound Healing
Advances in Skin & Wound Care: The Journal for Prevention and Healing
December 2010 
Volume 23 Number 12
Pages 560 - 572PURPOSE: To enhance the clinician's competence in using nutrition as an integral part of wound healing.TARGET AUDIENCE: This continuing education activity is intended for physicians and nurses with an interest in skin and wound care.OBJECTIVES: After participating in this educational activity, the participant should be better able to:1. Analyze the effects of specific nutritional deficiencies and patient parameters on wound healing capabilities.2. Accurately interpret laboratory values related to nutritional status.3. Apply evidence-based nutrition guidelines for improved wound healing.
http://bit.ly/g3JY2t 

The CNO/ROI factor of accreditationNursing Management: January 2011 - Volume 42 - Issue 1 - p 26–31
In a time of healthcare reimbursement changes and budget cuts, CNOs seeking Magnet recognition must be able to emphasize benefits to organizational leadership—including return on investment (ROI). The presentation of specific patient, staff, and financial benefits will introduce the foundation in leadership's support for Magnet accreditation.
http://bit.ly/dVJsX4 

Creating cultures of safety: Risk management challenges and strategiesNursing Management
December 2010 
Volume 41 Number 12
Pages 26 – 33Hospital-based nursing faces difficult challenges from the vantage point of risk management. Encouragingly, the continuous and passionate work of nurse leaders to improve patient safety and quality is clearly interfaced with decreasing liability and risk of harm. Many risk management challenges and corresponding strategies are the same as nationwide clinical initiatives in patient safety. The role of the nurse manager in directing patient care and influencing change from a risk perspective is paramount to success.
http://bit.ly/fUmzaq 

Nurse Leadership Helps Treatment of Patients With Multiple Conditions
Team care led by a nurse appears to improve patient outcomes in cases of multiple chronic conditions such as heart disease, diabetes and depression.
http://bit.ly/dTvzUy 

From the Ministry of Health 
Health Impact Assessment in New Zealand
In New Zealand and overseas, there is growing recognition that some of the most challenging policy issues cross sectoral boundaries and require integrated approaches as well as community engagement. Such approaches consider the potential effects of policy proposals from a number of perspectives including health, environmental, social and economic impacts. Impact assessment provides a range of approaches for supporting these processes.
Health Impact Assessment (HIA) including Whānau ora HIA is one such discipline; examples of others include social impact assessment, environmental impact assessment and regulatory impact assessment.  Supporters of HIA in New Zealand include the health sector, other sectors, public health academics, HIA practitioners, and the Health Impact Assessment Support Unit, in the Ministry of Health.   
This section provides information on what is involved in HIA, the work the Ministry of Health does to support HIA, practical examples of how HIA has been done in New Zealand, and links to resources and websites to assist you if you are considering conducting an HIA.
http://www.moh.govt.nz/hiasupportunit
The above information has been collated for the College of Nurses Aotearoa (NZ) Inc by Linda Stopforth,  SNIPS  and is provided on a weekly basis.  It is current as at  Wednesday 19 January 2011. 
If you have any feedback about content - what parts are most useful or what you would like added - please email admin@nurse.org.nz