News bulletin 10 September
on 10 September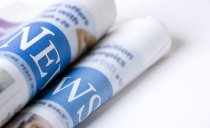 Welcome to the College of Nurses – News Update.
No. 219  Wednesday 10 September 2014
From NZ media this week
Graduate nurse heads back to where it all started
Twenty-two-years ago a tiny Caitlin Cowan was just starting out life at home after spending the first three months of it in Christchurch Women's Hospital Neonatal Intensive Care Unit (NICU).
http://www.voxy.co.nz/health/graduate-nurse-heads-back-where-it-all-started/5/201531
Two nurses criticised over elderly death
Two registered nurses at a rest home have come in for criticism from the Health and Disability Commissioner.
http://www.newstalkzb.co.nz/auckland/news/nbnat/833433943-two-nurses-criticised-over-elderly-death
AN INTERNATIONAL STUDY OF NURSING COMPETENCE FRAMEWORKS
Over many years Dr Rachael Vernon's research focused on the continuing competence of nurses to practise, looking at the processes used by nursing regulatory authorities to monitor how safe the health professional is in caring for the public.  In 2010, as lead researcher, Rachael completed an evaluation of the Nursing Council of New Zealand's Continuing Competence Framework and concluded that the framework was a well-accepted and recognised regulatory tool for assessing and monitoring the continuing competence of nurses and their safety to practise.
http://www.eit.ac.nz/2014/an-international-study-of-nursing-competence-frameworks/
From international media sources this week
Nurses are delaying retirement. Why, and what it means.
WORCESTER — Kathleen E. Wilson has worked in a hospital intensive care department for newborns, consulted for an intravenous therapy company and supervised nurses who make home visits to patients. 
http://www.telegram.com/article/20140907/NEWS/309079955/1237
Nearly 1 in 5 nurses leaves first job within a year, survey finds
Nearly 18 percent of newly licensed registered nurses leave their first nursing job within the first year, and roughly 34 percent leave within two years, according to a study in Policy, Politics & Nursing Practice.
http://www.beckershospitalreview.com/workforce-labor-management/nearly-1-in-5-nurses-leaves-first-job-within-a-year-survey-finds.html
Empowering nurse practitioners could reduce hospitalizations from SNFs, study finds
Granting more authority to nurse practitioners is associated with reduced hospitalization of skilled nursing facility residents, according to recently published findings.
http://www.mcknights.com/empowering-nurse-practitioners-could-reduce-hospitalizations-from-snfs-study-finds/article/368743/
Anxiety over funding row 'could see nursing courses close' (Registration needed)
Universities are considering scrapping nursing courses due to uncertainty over future funding, education leaders have claimed.
http://www.nursingtimes.net/5074349.article?WT.tsrc=email&WT.mc_id=Newsletter1
South England hospitals 'failing to meet nurse levels'
Hospitals in the south of England are failing to provide the recommended number of nursing staff on wards, a BBC investigation has found.
http://www.bbc.com/news/uk-england-dorset-29012228
Increased Investment Needed to Produce 1.1 Million RNs,
Head Off Nursing Shortage
12 Percent Increase in Nursing Workforce Development Funding Urged
SILVER SPRING, MD – The U.S. will need to produce 1.1 million new registered nurses
(RNs) by 2022 to fill newly created jobs and replace a legion of soon-to-be retirees
http://nursingworld.org/FunctionalMenuCategories/MediaResources/PressReleases/2014-PR/Increased-Investment-Needed-to-Produce-11-Million-RNs-Head-Off-Nursing-Shortage.pdf
ANA Calls for Federal Funding to Bolster RN Training
About $250 million will be needed in 2015 to ensure that the nation's nursing schools can continue to produce enough registered nurses to meet the nation's estimated demand for the next seven years, says the head of the American Nurses Association.
http://www.healthleadersmedia.com/content/LED-308014/ANA-Calls-for-Federal-Funding-to-Bolster-RN-Training##
DHBs and PHOs
PHOs making great strides - Ryall
New Zealanders are getting more immunisations, checks for diabetes and heart diseases and more help to quit smoking says Health Minister Tony Ryall.
http://www.voxy.co.nz/health/phos-making-great-strides-ryall/5/200985
Mental health
Community mental health providers under pressure
Community mental health and addiction service providers say they're being driven into the ground by unfair and uneven funding from DHBs. They say they're being pressured to provide more with less and only four out of 20 DHBs are even passing on to providers the inflation adjustment they receive from government.
http://www.radionz.co.nz/national/programmes/ninetonoon/audio/20148046/community-mental-health-providers-under-pressure
Public health
Investment in children's health will improve economy
The New Zealand College of Public Health Medicine (NZCPHM) is urging the new Government to develop a national cross-sector child poverty strategy
http://www.scoop.co.nz/stories/GE1409/S00027/investment-in-childrens-health-will-improve-economy.htm
Drugs, alcohol and smoking
Funding needed for foetal alcohol sydrome
A neuropsychologist who works with children who have foetal alcohol syndrome says the disorder is a national travesty and needs funding to address.
http://www.radionz.co.nz/news/national/253966/funding-needed-for-foetal-alcohol-sydrome
Cut drinks before you conceive
New Zealand's binge-drinking culture is putting unborn babies at risk, a Taranaki health promoter says.
Jill Nicholls, of the Taranaki District Health Board, said pregnant women and those planning to become pregnant should avoid all alcohol.
http://www.stuff.co.nz/taranaki-daily-news/news/10474268/Cut-drinks-before-you-conceive
More tax hikes needed to be smokefree
Bigger tax hikes on cigarettes - on top of other measures - will be needed to make the country "smokefree" by 2025, researchers say.
http://www.stuff.co.nz/national/health/10455114/More-tax-hikes-needed-to-be-smokefree
Maori mums' smoking big health worry in Bay
Nearly half of Maori mothers giving birth are smokers, dooming Maori to continued poor health.
http://www.nzherald.co.nz/hawkes-bay-today/news/article.cfm?c_id=1503462&objectid=11318261
Obesity
Child obesity: The issue no one wants to raise
With more and more parents unable to recognise their kids are overweight, healthcare professionals may need to step into the breach.
http://www.stuff.co.nz/national/health/10447062/Child-obesity-The-issue-no-one-wants-to-raise
Obesity programme rolled out in Rotorua
Rotorua is to be given a $2.5 million funding boost to run an obesity programme that will see people weigh less, have smaller waists and be able to run faster.
http://www.nzherald.co.nz/rotorua-daily-post/news/article.cfm?c_id=1503438&objectid=11318324
Election 2014
How to make your vote count
With the upcoming election drawing near, HFG editor Niki Bezzant asks the political parties about their policies on obesity and nutrition.
http://www.healthyfood.co.nz/blogs/healthy-food-guide/2014/august/18/how-to-make-your-vote-count
Newsletters and journals
JPHC SEPTEMBER 2014
Volume 06, No.3 September 2014 JPHC index ISSN 1172-6156 (Online)
https://www.rnzcgp.org.nz/jphc-september-2014/
Available full text in pdf form
From the Ministry of  Health
Green Prescription Active Families Survey Report: June 2014
The Green Prescription (GRx) Active Families programme has grown out of the nationwide GRx initiative for adults, responding to requests from primary care for something similar for children and young people. There are 13 contract holders throughout NZ.
There must be commitment from the family for involvement in the programme and a willingness to improve their nutrition and increase physical activity.
Criteria for admittance to the programme is an inactive child with a BMI of over 25.  1091 children  from 941 families were referred to the programme during 2013/14 mainly referred by GPs with many families being Maori and Pacific from low socioeconomic areas,
This is the seventh annual survey, the first conducted on behalf of the Ministry, the others conducted by SPARC before the transfer of GRx to the Ministry in July 2009.
Main survey points are:
76% % of participants are more active since receiving their GRx and 69% have encouraged other family members to get more active
90% % of families have made changes to their diets, mainly less sugary food and drink, eating fewer takeaways, more fruit and vegetables
97% % are now more aware of and understand the benefits of physical activity
91% of participants have noticed health changes including: willingness to try new activities, more energy and confidence, weight loss and less medication.
Satisfaction with the service (activity and nutrition sessions and home visits) is very high at 98% with comments such as "We didn't think our lives would change so much for the better, they do a wonderful job." And "really enjoy the programme and the benefits of a whole whanau doing it so we can learn to be healthy together".
http://www.health.govt.nz/publication/green-prescription-active-families-survey-report-june-2014
If you have any feedback about content - what parts are most useful or what you would like added - please email admin@nurse.org.nz
For more up to date news and information follow SNIPS at:
Facebook:  Snips Info
twitter: @SnipsInfo