News bulletin 29 October
on 29 October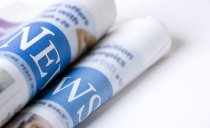 Welcome to the College of Nurses – News Update.
No. 226 Wednesday 29 October 2014
From NZ media this week

 NZ well-prepared against Ebola: Coleman
Health Minister Jonathan Coleman says a meeting of 20 government agencies to discuss New Zealand's response to the threat of Ebola, reflected a "high level of preparedness" within the Government. 
http://www.stuff.co.nz/national/politics/10655002/NZ-well-prepared-against-Ebola-Coleman
Volunteers may be called on to treat Ebola patients
One of the New Zealand hospitals gearing up for any Ebola patients says it may have to call for volunteers to treat them.
http://tvnz.co.nz/national-news/volunteers-may-called-treat-ebola-patients-6115324
High-risk medicines must be treated with respect – new campaign
The consequences of an adverse drug event (ADE) are only too clear to Taranaki man John Smith, who became seriously ill after taking warfarin, following a heart attack.
http://www.open.hqsc.govt.nz/news-and-events-2/news/1815/
Holiday concern about 'granny dumping' at hospitals
Elderly people with minor ailments are being "conveniently" left at hospital over Labour Weekend by "granny-dumping" families heading away on holiday, a doctor says.
http://www.nzherald.co.nz/nz/news/article.cfm?c_id=1&objectid=11348685
New home test shakes up colon cancer screening
Starting Monday, millions of people who have avoided colon cancer screenings can get a new home test that's noninvasive and doesn't require the icky preparation most other methods do.
http://www.nzherald.co.nz/business/news/article.cfm?c_id=3&objectid=11348745
Health board aims to improve medication safety
Reducing harm from high-risk medicines is the aim of a new campaign at MidCentral District Health Board.
http://www.stuff.co.nz/national/health/10666108/Health-board-aims-to-improve-medication-safety
From international media sources this week
Decreased length of ICU stay among improved patient outcomes from nurse-led initiatives at Philadelphia hospitals
Recent nurse-led initiatives addressing some of critical care's most pressing challenges resulted in shorter average lengths of stay and other positive patient and fiscal outcomes in seven Philadelphia-area hospitals.
http://bit.ly/1zebS4C
Ebola just one of many serious risks nurses face daily
Ebola is getting all the attention right now, but there are a lot of other highly contagious and potentially deadly diseases nurses deal with every day.
http://www.wncn.com/story/26823440/nurses-face-serious-risks-daily
Nurses should lead more community services, says NHS chief exec (Registration needed)
Nurses and midwives could in the future take on a stronger leadership role in community settings, as part of "radical" plans to shakeup healthcare delivery models across the NHS.
http://www.nursingtimes.net/5075457.article?WT.tsrc=email&WT.mc_id=Newsletter1
National system of checks for nursing values unveiled (Registration needed)
Details of a new system of checks designed to test the values of applicants to nursing courses, and potentially qualified staff applying for new posts, have been launched, Nursing Times can reveal.
http://bit.ly/1tCBC8I
Workplace violence in the health sector: What are the consequences?
Exposure to violence in the workplace can lead to serious consequences for health sector employees say researchers, who studied this issue in a systematic review of the literature.
http://bit.ly/1tbV3T7
New penalties won't stop violence again health workers, Queensland Nurses Union says
The Queensland Nurses Union doubts tough new penalties will stop violence against medical staff in the health system.
http://ab.co/1rQxpsc
Nurses are so busy and overworked they haven't got time to eat
Royal College of Nursing research found 79 per cent failed to get a break long enough for a healthy meal in shifts stretching up to 14 hours
http://www.mirror.co.uk/news/uk-news/nurses-busy-overworked-havent-time-4507896
LNP Government calls in nurses to watch drunks in watchhouse
PARAMEDICS and nurses will be on-call for police watch houses on Friday and Saturday nights to deal with the increasing number of drunk or high-risk detainees.
http://bit.ly/1tBgbUd
Public health
Vaccine no match for rogue flu strain
A rogue flu strain has surfaced in New Zealand, infecting even those who have had their annual vaccination.
http://www.stuff.co.nz/national/health/10650629/Vaccine-no-match-for-rogue-flu-strain
Health and wellness
Stress relievers: Tips to tame stress
Stress getting to you? Try some of these tips for stress relief.By Mayo Clinic Staff
Is stress making you frustrated and irritable? Stress relievers can help restore calm and serenity to your chaotic life. You don't have to invest a lot of time or thought into stress relievers. If your stress is getting out of control and you need quick relief, try one of these tips.
http://mayocl.in/1sxMnTh
Articles of interest
Promoting diversity in nursing
According to the American Association of Colleges of Nursing (AACN), we must identify the direct relationship between a culturally diverse nursing workforce and the ability to provide quality, culturally competent patient care to our diverse patient population. Although the nursing profession has made great progress in recruiting and graduating nurses who mirror the patient population, more work still needs to be done to truly ensure that we're providing care that adequately represents our patients.
http://bit.ly/1DoiwD4
Caring for...Patients of different religions
In the United States, 77% of Americans identify themselves as Christian, but what do you know about the other major world religions and how your patient's religion may impact the care you provide? - See more at: http://bit.ly/1xyORFp
Online resources
TAP 34: Disaster Planning Handbook for Behavioral Health Treatment Programs
Offers guidance in creating a disaster preparedness and recovery plan for programs that provide treatment for mental illness and substance use disorders. Covers the planning process, preparing for disaster, roles and responsibilities, training, and testing.
http://1.usa.gov/1wxqdpo
Reports online
Parliamentary support
Research papers
Obesity and diabetes in New Zealand
October 2014
Obesity and diabetes in New Zealand
It is estimated that 1.1 million adults are obese in New Zealand (that is, they have a BMI or Body Mass Index of 30 or more). [1]   Obesity in New Zealand places a considerable strain on the health care system: a study in 2006 estimated that health care costs attributable to overweight and obese persons was $686 million or 4.5% of New Zealand's total health care expenditure. [2]  
Obesity is a risk factor for diabetes, cardiovascular disease, musculoskeletal disorders, and some cancers. [3]  
There are two main types of diabetes: type 1 (insulin-dependent diabetes mellitus) and type 2 (adult-onset diabetes mellitus). Type 2 is more common in the population than type 1 (approximately 90% of diabetes cases worldwide are type 2). [4]   Individuals who are obese increase their risk of developing type 2 diabetes. [5]   The Ministry of Health estimated (when looking at the mortality burden of nutrition-related risk factors in New Zealand) that, in 1997, 80% of deaths from type 2 diabetes were attributable to a high BMI. [6]  
Complications from diabetes include an increased risk of cardiovascular disease, nerve damage, and kidney failure. There were 768 deaths from diabetes in New Zealand in 2010. [7]  
 http://www.parliament.nz/en-nz/parl-support/research-papers/00PLLawRP2014041/obesity-and-diabetes-in-new-zealand
From the Ministry of  Health
Health, Ministry of, Manatū Hauora, Statement of Intent 2014 - 2018 (E.10 (2014))
You can get this document in PDF format from the 'Downloads' panel. Further information about papers presented to the House can be found in the 'Related documents' panel.
http://bit.ly/1rwN9Q2
Health, Ministry of, Manatū Hauora, Annual Report for the year ended 30 June 2014 E.10 (E.10)
You can get this document in PDF format from the 'Downloads' panel. Further information about papers presented to the House can be found in the 'Related documents' panel.
http://bit.ly/1rQx1dn
The above information has been collated for the College of Nurses Aotearoa (NZ) Inc by Linda Stopforth, SNIPS and is provided on a weekly basis.  It is current as at Tuesday 28 October  2014
If you have any feedback about content - what parts are most useful or what you would like added - please email admin@nurse.org.nz
For more up to date news and information follow SNIPS at:
Facebook:  Snips Info
twitter: @SnipsInfo