News bulletin 19 November
on 19 November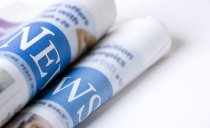 Welcome to the College of Nurses – News Update.
No. 229 Wednesday 19 November 2014
From NZ media this week

Second edition of Nursing Scorecard published
Increasing the number of Maori nursing graduates is critical for addressing health and workforce inequalities for Maori.
http://www.voxy.co.nz/health/second-edition-nursing-scorecard-published/5/207193
Nurse count forecast to fall to critical level
A nursing shortage will become critical by 2017 when a significant portion of an ageing workforce retires, Crown entity Health Workforce NZ says.
http://www.stuff.co.nz/national/health/10733550/Nurse-count-forecast-to-fall-to-critical-level
Strategic approach to health workforce planning
Health Minister Jonathan Coleman says new Health Workforce New Zealand reports show New Zealand has a sound strategy in place on workforce planning.
http://www.scoop.co.nz/stories/PA1411/S00133/strategic-approach-to-health-workforce-planning.htm
Shortage of nurses from 2017; but no plan in place yet
Nurses, midwives and health care assistants are welcoming a report about health workforce planning released yesterday. The report, by Health Workforce NZ, outlines the state of the health workforce now and makes some predictions about future health workforce needs.
http://www.scoop.co.nz/stories/GE1411/S00073/shortage-of-nurses-from-2017-but-no-plan-in-place-yet.htm
Short talk on lengthy research a winner
Can you sum up five years of work in only five minutes?
SIT school of nursing academic and relationship leader Sally Dobbs did, and won the Southland Health Research Five Minute Findings challenge.
http://www.stuff.co.nz/southland-times/news/63153326/Short-talk-on-lengthy-research-a-winner
Prison nurse feels at home
For prison nurse Ella Smith, the Northern Regional Corrections Facility in Ngawha is her "home away from home".
http://www.stuff.co.nz/national/health/10731860/Prison-nurse-feels-at-home
Nurses Leaving in Droves Yet Shortage Predicted
The new Minister of Health must act immediately to stem the tide of nurses forced out of the country, says New Zealand First.
http://www.scoop.co.nz/stories/PA1411/S00167/nurses-leaving-in-droves-yet-shortage-predicted.htm
Smartphone users needed for nutrition trial
An exciting five-week study on nutrition labelling is underway at the National Institute for Health Innovation at the University of Auckland.
http://www.voxy.co.nz/health/smartphone-users-needed-nutrition-trial/5/207241
Innovative eHealth idea wins $10k
Health Minister Jonathan Coleman has congratulated the winner of a challenge to find innovative IT ideas to improve health services.
http://www.voxy.co.nz/health/innovative-ehealth-idea-wins-10k/5/207181
Call for more focus on end-of-life care
Medical specialists say there is a critical shortage of doctors trained in end-of-life care - and it is set to get even worse.
http://www.radionz.co.nz/news/national/259060/call-for-more-focus-on-end-of-life-care
From International media
Nurses demand more power, higher pay
Nurses in Quebec say if the provincial government wants to cut costs, it should allow nurses to exercise the powers they have been granted in law.
Read more: http://montreal.ctvnews.ca/nurses-demand-more-power-higher-pay-1.2095090#ixzz3Iq8B9KkM
Honing nurses' skills to meet global norms
Pact with private players for finishing school that will begin functioning from January 2015; 60% of nurses who complete course will be placed abroad.
The Kerala Academy for Skill Excellence (KASE), the nodal skill development agency of the Department of Labour and Skills, is setting up its first Centre of Excellence in Nursing, a finishing school which will impart additional professional skills and training to nurses with an internationally accredited curriculum.
http://www.thehindu.com/news/national/kerala/honing-nurses-skills-to-meet-global-norms/article6580193.ece
Nurses play vital role in care of terminally ill patients
A University of Queensland study has found nurses play a crucial role in decisions surrounding treatment of terminally ill patients.
http://www.uq.edu.au/news/article/2014/11/nurses-play-vital-role-care-of-terminally-ill-patients
18,000 Kaiser nurses plan strike over Ebola unpreparedness
Some 18,000 Kaiser Permanente nurses in Northern California are planning a two-day strike this week against what they say is unpreparedness in fighting the deadly Ebola virus.
Read more:
http://www.washingtontimes.com/news/2014/nov/9/18000-kaiser-nurses-plan-strike-over-ebola-unprepa/#ixzz3IjdJsJ5w
Unit Design Is Secret To Successful Patient Room
A huge piece of ensuring that a patient room operates as intended is defined by what happens just outside its walls. "How efficient is the unit itself and how available is the equipment [caregivers] need? What's the travel distance, what are the sightlines from caregiver to caregiver, and caregiver to patient?" says Tim Fishking, a principal with NBBJ.
http://www.healthcaredesignmagazine.com/article/unit-design-secret-successful-patient-room
Study recommends integrating housing data with health data to improve patient medical care
Integrating community housing data on such code violations as mold and cockroaches with health data can identify at-risk geographical areas of medical concern and help target patients for medical interventions, a study has demonstrated.
http://www.sciencedaily.com/releases/2014/11/141103192032.htm?utm_source=feedburner&utm_medium=email&utm_campaign=Feed%3A+sciencedaily%2Ftop_news%2Ftop_technology+%28ScienceDaily%3A+Top+Technology+News%29
Hospital Workers Wash Hands Less Frequently Toward End of Shift, Study Finds
WASHINGTON — Hospital workers who deal directly with patients wash their hands less frequently as their workday progresses, probably because the demands of the job deplete the mental reserves they need to follow rules, according to new research published by the American Psychological Association.
http://www.apa.org/news/press/releases/2014/11/wash-hands.aspx
SHOULD MORE NURSES HAVE BACHELOR'S DEGREES?
When hospital nurses have bachelor of science degrees, patients have shorter stays, fewer readmissions, and lower odds of dying, report researchers.
http://www.futurity.org/nurses-education-802342/
Forensic nurses stand at sex-crime victims' side in aftermath
One of Kristi Jarvis' most memorable moments is this: A victim of a sexual assault hugged her at length and thanked her for simply doing her job
http://www.twincities.com/localnews/ci_26930113/forensic-nurses-stand-at-sex-crime-victims-side
Do nurses reason 'adaptively' in time limited situations: the findings of a descriptive regression analysis
Time pressure is common in acute healthcare and significantly influences clinical judgement and decision making. Despite nurses'judgements being studied since the 1960s, the empirical picture of how time pressure impacts on nurses'judgement strategies and outcomes remain undeveloped.
http://7thspace.com/headlines/498518/do_nurses_reason_adaptively_in_time_limited_situations_the_findings_of_a_descriptive_regression_analysis.html
Ebola
NZ health care workers to fight Ebola in Sierra Leone
The Government has agreed to send 24 doctors and nurses to Sierra Leone to join international efforts against Ebola.
Health Minister Jonathan Coleman has announced Cabinet had signed off on the proposal today, and the volunteers would join the Australian-led mission.
http://www.stuff.co.nz/national/63280064/NZ-health-care-workers-to-fight-Ebola-in-Sierra-Leone
Aged care
Older people specialists needed for community care
More health professionals specialising in the care of older people are needed in the community to prevent unnecessary admissions to nursing homes and hospitals.
http://www.voxy.co.nz/health/older-people-specialists-needed-community-care/5/207178
DHBs and PHOs
Cash squeeze to hit health
Burgeoning health costs and ever-tightening financial restrictions will require a change to how the health system operates, health officials say. 
http://www.stuff.co.nz/national/politics/63118252/Cash-squeeze-to-hit-health
Doctors alarmed by DHB's refusals
Southlanders have among the highest rates of bowel cancer in the world - but one in three people referred by GPs to the Southern District Health Board for colonoscopies are refused the procedure.
http://www.stuff.co.nz/national/10733640/Doctors-alarmed-by-DHBs-refusals
MRI waiting list puts pressure on health board
More than 480 people in Nelson Marlborough are waiting for an MRI, with the district health board considering outsourcing scans to a private provider to deal with the backlog.
http://www.stuff.co.nz/marlborough-express/news/10729396/MRI-waiting-list-puts-pressure-on-health-board
NZ's health funding 'unsustainable'
Government agencies are pushing for reform over the way the health system is funded, warning the present structure is unsustainable.
http://www.stuff.co.nz/national/health/63191944/NZs-health-funding-unsustainable
Doctor crisis? Cost-cutting and disconnect blamed
ONE of only two electric heart specialists in the lower North Island has quit after less than three years, blaming poor working conditions and a stifling bureaucracy at Wellington Hospital.
http://www.stuff.co.nz/national/health/63225916/Doctor-crisis-Cost-cutting-and-disconnect-blamed
Patient safety
From Kim Hill's programme on Saturday morning radio.
8:40 Professor James Bagian – An Astronaut's View of Healthcare
Professor James Bagian is a former astronaut and an expert in human fallibility and in particular how it relates to healthcare. He talks to Wallace about the more than 300 hours he spent in space, the ebola epidemic, and how health professionals can avoid operating on the wrong person.
http://www.radionz.co.nz/audio/player/20156531
Articles of interest
Traumatic Brain Injury in Older Adults: A Review
Topics in Geriatric Rehabilitation
September 2014  
Volume 30  Number 3 
Pages 230 - 236 –
Traumatic brain injury (TBI) is the leading cause of injury death among older adults (aged >=65 years) in Canada. The objective of this study was to conduct a scoping review of rehabilitation literature related to TBI sustained in older adulthood. A computer-assisted search of multiple databases was conducted for literature published up to September 2012. All types of studies were included, and at least 50% of the sample must have had a TBI. Overall, older adults experience greater mortality and poorer functional and cognitive outcomes post-TBI than younger adults. There were too few studies to make conclusions on the psychobehavioral-social outcomes. There are significant gaps in the literature and numerous opportunities for higher-quality studies. - See more at:
http://bit.ly/1qDuOl8
Developing criterion-based competencies for tele-ICU
As telemedicine expands, new nursing roles are emerging. Traditional competency programs may not effectively validate these new emerging roles. Telemedicine nursing may include any of the following role responsibilities: telephone triage, two-way interactive video, nurse-to-patient (home health setting) communication, nurse-to-nurse and nurse-to-physician collaboration (critical care setting), and in emergency, combat, or trauma situations with the use of high-technology equipment.1 - See more at: http://www.nursingcenter.com/lnc/JournalArticle?Article_ID=2625703&Journal_ID=606913&Issue_ID=2625662#sthash.LHxe3nZA.dpuf
Patient and visitor assault on nurses and midwives: An exploratory study of employer 'protective' factors (pages 88–96)
Gerald A. Farrell, Touran Shafiei and Siew-Pang Chan
Most Australian public health-care services have established a range of initiatives designed to help 'protect' nurses and midwives from patient and visitor assault (PVA); however, few studies have specifically examined their effectiveness. The present study is part of a larger survey that explored nurses' and midwives' experiences of PVA using the Department of Human Services, Victoria (2007) definition of occupational violence and bullying. Participants were asked about the presence of 'protective' factors in their workplace and the importance of having these factors to prevent and manage workplace aggression. Binary logistic regression was applied to ascertain the association between 'protective' factors and the occurrence of PVA, with adjusted odds ratios and their reported 95% confidence intervals for ascertaining the significance of the associations. The study found more 'protection' from assault when there was a high standard of patient facilities, sufficient staffing, effective enforcement of policies, and when staff were provided with personal protective equipment. Working in private health care, and being a registered nurse, also conferred 'protection'. A higher occurrence of staff assault was associated with specific clinical settings, and being on rotation and on night duty. Findings point to important insights into factors associated with 'protection' for PVA.
http://onlinelibrary.wiley.com/doi/10.1111/inm.12002/full
Online resources
Get it right! Taking a best possible medication history is an online learning module aimed at junior medical officers, nursing and pharmacy staff for admitting patients to hospital.  Obtaining an accurate medication history (known as a best possible medication history or BPMH, is the first step in the medication reconciliation process and helps with making therapeutic decisions.
The module includes a video which explains what information should be recorded and how certain techniques can influence the accuracy of the history obtained.  There is al a short role-play scenario and some useful tips. Nurses and pharmacists can earn professional development points by completing the module, which was developed by the Australian Commission on Safety and Quality in Health Care and NPS MedicineWise. You will need to complete a free registration process before you get started.
http://learn.nps.org.au/mod/page/view.php?id=5436
Health (Protection) Amendment Bill
This bill … includes significant changes to provisions for managing infectious diseases, as well as placing new restrictions on commercial sun beds.
The Bill had its first reading on 6 November, and Minister Jonathan Coleman said changes would allow for more protections and other things such as contact tracing. There would be powers to direct for testing and, in extreme cases, quarantine and travel restrictions with safeguards for human rights. Read a summary of the Bill. Read the full version
From the Ministry of  Health
The Role of Health Workforce New Zealand
This report provides background and contextual information on Health Workforce New Zealand (HWNZ), and is a companion document to our first yearly update on The Health of the Health Workforce 2013 to 2014.
It sets out the health and disability workforce challenges that New Zealand faces, and how these challenges are being addressed. HWNZ's goal is to ensure that the workforce is appropriately trained and configured to meet current and future needs.
http://www.health.govt.nz/publication/role-health-workforce-new-zealand
Health of the Health Workforce 2013 to 2014
This report is Health Workforce New Zealand's first yearly update on the state of the health and disability workforce at the present time. It is a companion document to The Role of Health Workforce New Zealand, which provides background and contextual information.
The workforce is made up of a wide variety of occupational groups that will increasingly work together as models of care move out of hospitals and closer to home. The five main occupational groups discussed in this report are:
doctors and dentists – the medical workforce
nurses
midwives
allied health, science and technical workers
non-regulated workers – also collectively termed kaiāwhina - which includes carers and support workers.
http://www.health.govt.nz/publication/health-health-workforce-2013-2014
Briefing to the Incoming Minister of Health 2014
This briefing provides the incoming Minister of Health with information on the challenges and opportunities facing the New Zealand health and disability system, and how the Ministry of Health can advise and support the Minister to implement the Government's priorities for health.
http://www.health.govt.nz/publication/briefing-incoming-minister-health-2014
Audit Report Writing Guide
A guide for writing audit reports to the Ministry of Health. Revised November 2014.
The Audit Report Writing Guide offers guidance to designated auditing agencies on preparing audit reports for the Ministry of Health so that each report provides clear, consistent and helpful information.
This guide has been updated to include additional information to assist auditors in ensuring audit reports meet requirements of the Health Information Privacy Code 1994 and improve readability as the Ministry will be publishing full audit reports for aged residential care services and executive summaries of other audits which the public is able to access.
http://www.health.govt.nz/publication/audit-report-writing-guide
Quality Standards for Diabetes Care Toolkit 2014
For revision end 2017
Summary
The Ministry of Health is supporting the implementation of the Quality Standards for Diabetes Care by providing this toolkit, which includes the rationale for each standard, as well as implementation and evaluation advice. This toolkit provides resources and information to support service planning and delivery.
The toolkit has been developed for easy reading and reference. Although many of the Standards are related, each is addressed separately with an introduction that includes academic rationale and evidence, implementation advice, implementation examples and innovations, assessment tools, and resources. Where possible, links are provided to take you directly to the corresponding website or resource.
http://www.health.govt.nz/publication/quality-standards-diabetes-care-toolkit-2014
The above information has been collated for the College of Nurses Aotearoa (NZ) Inc by Linda Stopforth, SNIPS and is provided on a weekly basis.  It is current as at Tuesday 18 November  2014
If you have any feedback about content - what parts are most useful or what you would like added - please email admin@nurse.org.nz
For more up to date news and information follow SNIPS at:
Facebook:  Snips Info
twitter: @SnipsInfo