News bulletin 17 December
on 17 December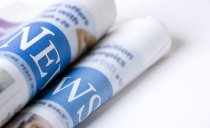 Welcome to the College of Nurses – News Update.
No. 233 Wednesday 17 December 2014


This is the final news bulletin for the year.  Bulletins will begin again in early January 2015. 
From NZ media this week

Graduate nurses finding jobs sooner
Health Minister Jonathan Coleman says more graduate nurses are obtaining jobs sooner as a result of the nationwide recruitment system.
http://www.scoop.co.nz/stories/PA1412/S00218/graduate-nurses-finding-jobs-sooner.htm
DESPITE POSITIVE TRENDS NEARLY 740 NURSE GRADUATES LEFT JOB-HUNTING
More new graduate nurses offered jobs this November than the previous two years - but still nearly half of applicants will start the summer job-hunting.
http://bit.ly/1qsMVPZ
Congratulations to 2014 NEtP graduates
Thirteen registered nurses celebrated graduating from the 2014 Nurse Entry to Practice (NEtP) Programme on 11 December. Ten months ago all were newly qualified but with little experience. The programme supports new nurses during their first year of employment helping them to integrate theoretical knowledge and clinical skills and is approved by the Nursing Council of New Zealand.
http://www.scoop.co.nz/stories/GE1412/S00083/congratulations-to-2014-netp-graduates.htm
The emergency ward beckons new CPIT nurse
When she had to choose between nursing and medicine, Hannah Farrow followed family tradition and opted for the challenges of emergency nursing.
http://www.voxy.co.nz/health/emergency-ward-beckons-new-cpit-nurse/5/210257
Director of nursing and midwifery announced
Pamela Kiesanowski has been appointed as the Nelson Marlborough DHB Director of Nursing & Midwifery (DONM).
http://www.nzdoctor.co.nz/un-doctored/2014/december-2014/15/director-of-nursing-and-midwifery-announced.aspx
Staff speak out after security guard attack
"Recently, we've had nurses being intimidated because of race," she said, referring to a family making racial slurs against nurses of Indian, Fijian and Asian descent.
http://www.nzherald.co.nz/wanganui-chronicle/news/article.cfm?c_id=1503426&objectid=11373520
Hospital Bed Mover
With hospital beds weighing in the order of 300kg, or up to 350 or 400kg with a patient on top, it can be hard work to move them. The process usually takes two people, and injuries can sometimes occur, particularly where beds are being moved down narrow corridors and one person has to face backwards.
http://bit.ly/1yAXLGq
From International media

Caring experience does not make students better nurses, finds study
Previous caring experience does not make students better nurses, a new study suggests
http://news.stv.tv/scotland/302607-caring-experience-does-not-make-students-better-nurses-finds-study/
Can a Nurse Be Forced to Force-feed a Patient? The Guantanamo Bay Case
December 1, 2014 - Nurses want to do the right thing for their patients and often struggle with ethical dilemmas when asked to perform a procedure or administer a treatment they believe is not in the patient's interest. The case of one Navy nurse who refused to force-feed detainees at Guantanamo Bay has once again brought this issue of nursing ethics to the forefront.
http://bit.ly/1wpALbD
Aged care
Aged care facilities like 'factories'
Aged-care facilities are being run like factories and chronic staffing shortages could lead to early resident deaths, the Nurses Organisation warns.
http://www.nzherald.co.nz/bay-of-plenty-times/news/article.cfm?c_id=1503343&objectid=11372470
Rise in migrant aged care workers raises serious concerns for elderly residents
Growing number of staff on temporary visas fuels fears of disruption to lives of elderly
http://www.nzherald.co.nz/nz/news/article.cfm?c_id=1&objectid=11372928
Health and wellness
Fighting Nurse Fatigue: How Much is Your Responsibility?
December 5, 2014 - As evidence builds that nurses working while fatigued negatively affects their ability to deliver optimal patient care and increases the risk of errors and injuries, the American Nurses Association (ANA) has issued a revised position statement, calling for nurses and employers to work together to create a culture of safety.
http://bit.ly/12LcS2u
Articles of interest
Avoiding Emergency Department Visits for COPD, Pneumonia, and Heart Failure: When Should Patients Go to the Emergency Department? –
Abstract: Patients with pneumonia, chronic obstructive pulmonary disease (COPD), and heart failure make frequent visits to the emergency department. Heart failure alone is the reason for more than 1 million emergency department visits annually in the United States. This article describes strategies home care clinicians can use to prevent unnecessary emergency department visits for patients with pneumonia, COPD and heart failure. -
See more at: http://www.nursingcenter.com/lnc/CEArticle?an=00004045-201411000-00003&Journal_ID=54023&Issue_ID=2634699#sthash.dif1nuwO.dpuf
Patient safety subcultures among registered nurses and nurse assistants in Swedish hospital care: a qualitative study
Danielsson M, Nilsen P, Öhrn A, Rutberg H, Fock J, Carlfjord S
BMC Nursing 2014, 13 :39 (26 November 2014)
Background: Patient safety culture emerges from the shared assumptions, values and norms of members of a health care organization, unit, team or other group with regard to practices that directly or indirectly influence patient safety. It has been argued that organizational culture is an amalgamation of many cultures, and that subcultures should be studied to develop a deeper understanding of an organization's culture. The aim of this study was to explore subcultures among registered nurses and nurse assistants in Sweden in terms of their assumptions, values and norms with regard to practices associated with patient safety.
http://www.biomedcentral.com/content/pdf/s12912-014-0039-5.pdf
Patient-centered care retreats as a method for enhancing and sustaining compassion in action in healthcare settings
Compassion, and its close counterparts empathy and kindness, are increasingly being recognized as essential dimensions of a quality health care experience, with further evidence demonstrating that they can be developed behaviors. This has spurred the creation of a number of curricula and tools for teaching empathy and compassionate communication, however many of these curricula approach this work from a task orientation, neglecting to address the important dimension of organizational culture.
http://www.jcompassionatehc.com/content/1/1/2
New publications
Improve your Leadership Capabilities with Tips from "Lead, Drive & Thrive in the System"
Nurses are natural leaders, but they need to adapt to the changes taking place in their organization and across the profession. Learn how you can manage the changes coming your way with the theories and strategies outlined in the recently published book Lead, Drive & Thrive in the System. Discover new leadership skills you can implement in your real-world work environment.
http://bit.ly/1wc8q8R
From the Ministry of  Health
The Ministry of Health have published a number of reports recently.
A listing can be found:  http://www.health.govt.nz/publications
From the Nursing Council

 Social Media Use
The International Nurse Regulator Collaborative (INRC), which the Nursing Council of New Zealand is a member of, is pleased to announce the release of its position statement,Social Media Use: Common Expectations of nurses. This statement, which should be read alongside the Nursing Council's Guidelines Social Media , identifies potential risks that nurses should be aware of to protect the public.  Helpful tips to guide nurses in the appropriate use of social media are also included.
http://www.nursingcouncil.org.nz/News/Social-Media-Use
The above information has been collated for the College of Nurses Aotearoa (NZ) Inc by Linda Stopforth, SNIPS and is provided on a weekly basis.  It is current as at Tuesday 16 December 2014
If you have any feedback about content - what parts are most useful or what you would like added - please email admin@nurse.org.nz
For more up to date news and information follow SNIPS at:
Facebook:  Snips Info
twitter: @SnipsInfo