News bulletin 14 January
on 14 January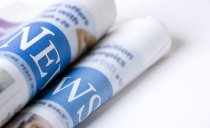 Welcome to the College of Nurses – News Update.
No. 235 Wednesday 14 January 2015
From NZ media this week
Most child-abuse victims are babies under a year old
Starship doctor says head injuries most common 'by far' in 130 admissions of abused children last year.
http://www.nzherald.co.nz/nz/news/article.cfm?c_id=1&objectid=11385415
Vaccinations at home close gap
Home-based vaccinations are closing the gap vaccination rates of eight-month-old babies across all socio-economic groups and ethnicities, the Health Ministry says.
http://www.radionz.co.nz/news/national/262992/vaccinations-at-home-close-gap
Govt needs to 'step up for dental education'
A Maori Dentist says the Government needs to step in to help prevent high rates of children getting their teeth pulled out.
http://www.radionz.co.nz/news/te-manu-korihi/262514/govt-needs-to-%27step-up-for-dental-education%27
Move to ban smoking when children in car
A Northland health worker wants smoking banned in vehicles where there are children after new Canadian research "makes it clear that children's health rights are being violated by smoking in vehicles".
http://www.nzherald.co.nz/northern-advocate/news/article.cfm?c_id=1503450&objectid=11381975
From International media
Teaching Nurses How To Speak Up — And Speak Gently
Teach someone to fish, the saying goes, and they'll eat for a lifetime. Teach a nurse to become more involved in helping people heal, and patients could enjoy a longer life. That's the philosophy behind training nurses to mentor other nurses, says Sheila Davis, chief nursing officer and chief of Ebola response for Partners in Health, the worldwide nonprofit organization.
http://www.npr.org/blogs/goatsandsoda/2015/01/06/373787388/teaching-nurses-how-to-speak-up-and-speak-gently
Pierce County nurses suing over mandatory flu shots
TACOMA, Wash. -- The union representing nurses at two local hospitals is suing MultiCare over mandatory flu shots for all employees. There is the risk of losing their jobs if they don't comply.
http://www.komonews.com/news/local/Pierce-County-nurses-suing-over-mandatory-flu-shots-287872231.html
Epidemic of Violence against Health Care Workers Plagues Hospitals
Hospital administrations and the judicial system do little to prevent assaults against nurses and other caregivers by patients
http://www.scientificamerican.com/article/epidemic-of-violence-against-health-care-workers-plagues-hospitals/?WT.mc_id=SA_HLTH_20150106
Nurses: we fear for safety of patients as pressure mounts on hospitals
FEARS about the safety of patients in Scotland's largest health board have been raised by nurses as hospitals continue to struggle with demand.
http://www.heraldscotland.com/news/health/nurses-raise-safety-fears-as-hospitals-face-capacity-crisis.115725576
Looking Past The Stereotype
NORTH PLATTE, Neb. (KNOP-TV) -- Mid-Plains Community College's nursing program is seeing an increase in enrolled male students.
Since 2010, 12 men have enrolled in the nursing program at MPCC. This year there are five men and 51 women in the program.
http://www.knopnews2.com/home/headlines/Looking-Past-The-Stereotype--286307401.html
Breaking the Stereotype: Number of Male Nurses Up at Centralia College
Five Percent of Nursing Students Are Male Nationwide; That Number Is at 23 Percent at Centralia College
http://www.chronline.com/article_bfdf0898-9765-11e4-ad3a-03bff9f6c401.html
Nurse training scheme in Bradford wins national award
A NURSE training scheme run by a group of Bradford GP practices is sharing the glory of a national award.
http://www.thetelegraphandargus.co.uk/news/local/localbrad/11697353.Nurse_training_scheme_in_Bradford_wins_national_award/
First self-funded nursing course launched to tackle shortage in NW
A North West trust has partnered with a local university to launch the first degree course to offer student nursing places that are not commissioned centrally by Health Education England.
http://www.nursingtimes.net/5077980.article?WT.tsrc=email&WT.mc_id=Newsletter1
Mental health
Stress too much for farmers
Four deaths in December as rural sector feels financial pressure.
http://www.nzherald.co.nz/business/news/article.cfm?c_id=3&objectid=11384751
Fighting depression among farmers
Doug Avery remembers all too well what it felt like to be a broken man.
"I went through hell. I hated every day for four years. I wanted to run. The job I loved doing the most had turned into my biggest enemy."
http://www.stuff.co.nz/business/farming/advice/64877520/fighting-depression-among-farmers
Health technology
A New E-Tool for Nursing Diagnosis 
NANDA International, Inc. (NANDA-I) has just released a new e-tool, NurScope™, allowing nurses, nurse educators, and nursing students to move more accurately from assessment to nursing diagnosis. Downloadable to an Android tablet or smartphone, NurScope™ covers the scope of nursing diagnoses and it's right at your fingertips! 
Developed in collaboration with NANDA-I and the University of Wisconsin–Green Bay, NurScope™ is the key to fully grasping nursing diagnosis and accurately applying diagnoses in clinical scenarios. Our ongoing research project conducted between NANDA-I and UW-Green Bay will continue to improve the decision support information available within the tool, drawing from research on diagnoses conducted worldwide.
Users can explore nursing diagnoses via three different pathways—by domain, diagnostic focus, and nursing diagnosis label. NurScope™ enables users to identify priority nursing diagnoses by following three easy steps:
Select the e-tool appropriate diagnostic indicators, based on nursing assessment and other patient data.
When presented with a list of potential diagnoses, review the details of each to refine, validate and prioritize the most accurate diagnosis(es).
Document your decisions by emailing a summary of your work to your professor.
NurScope™ is a new interactive e-tool and new way of thinking about nursing diagnosis. Available now on the Google Play store and coming soon to the Apple App store! 
http://bit.ly/1BW4MBL
Articles of interest
The Economics of Preventing Hospital Falls: Demonstrating ROI Through a Simple Model
OBJECTIVE: The objective of this study was to assess the cost savings associated with implementing nursing approaches to prevent in-hospital falls.
Full text can be down loaded at: http://journals.lww.com/jonajournal/Abstract/2015/01000/The_Economics_of_Preventing_Hospital_Falls_.10.aspx
Consultations

Fees consultation
The Nursing Council has recently undertaken a review of the processing costs relating to applications received from Internationally Qualified Nurses (IQNs) and those received from applicants under the Trans-Tasman Mutual Recognition Arrangement (TTMR) to ensure that the Council is accurately covering related costs.
This review was initiated to establish actual costs of services and to provide the Council with information on which to support the long term financial viability of the Council.
The Council is committed to ensuring that it operates in a cost effective manner whilst ensuring an appropriate balance is maintained between the effective discharge of its statutory responsibilities and affordability for nurses, employers and educators.
The Council is also committed to ensuring that the costs incurred by Council for the registration of IQN and TTMR applications in a particular scope are assumed by the applicant and that cross subsidisation through the use of the already registered nurses APC fee does not occur.

A consultation document regarding these proposed changes can be found here
Consultation document IQN fees 2015 (PDF, 145 KB)
The closing date for the consultation period is the 19th February 2015.
http://www.nursingcouncil.org.nz/News/Fees-consultation
The above information has been collated for the College of Nurses Aotearoa (NZ) Inc by Linda Stopforth, SNIPS and is provided on a weekly basis.  It is current as at Tuesday 13 January 2015
If you have any feedback about content - what parts are most useful or what you would like added - please email admin@nurse.org.nz
For more up to date news and information follow SNIPS at:
Facebook:  Snips Info
twitter: @SnipsInfo